You can make this cute Easter wreath in minutes with a few bandannas and some other supplies. I love how easy this one is and how inexpensive! A great way to add some spring cheer to your front door. Are you ready to make a DIY Easter wreath for yourself or someone you love? Learn how to make an easy wreath for Easter below!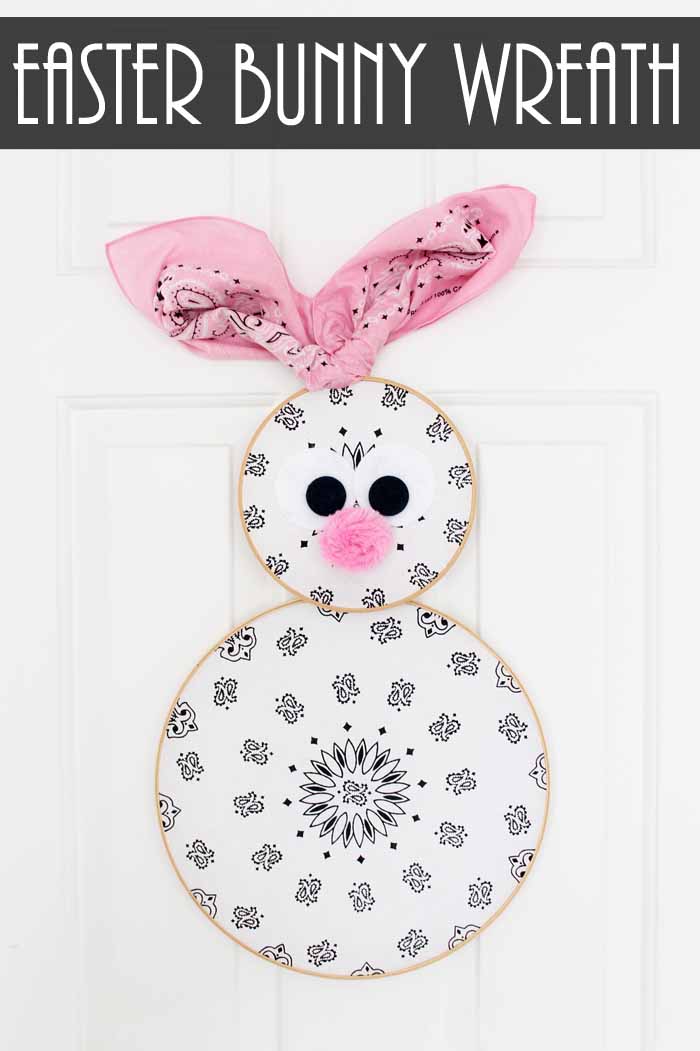 Supplies needed to make this DIY Easter wreath:
Bandannas (two white and one pink)
Embroidery Hoops (2 in different sizes)
Hot Glue and Glue Gun
Small Wood Circle
Black Felt Circles
White Felt Circles
Large Pink Pipe Cleaner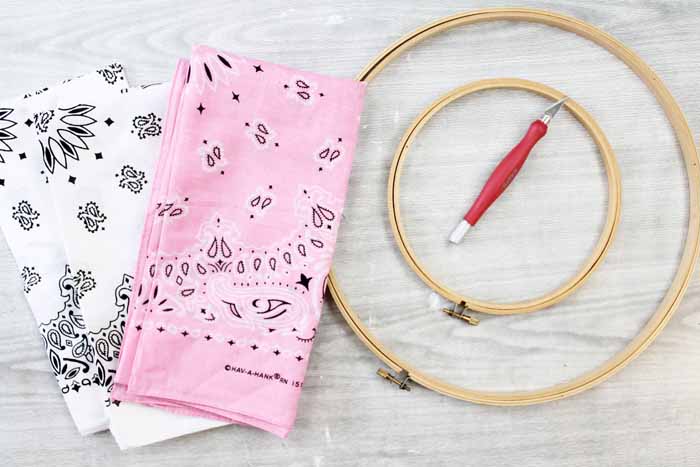 Wreath for Easter Craft Video
Want to see just how to make this Easter wreath? I created a detailed video below that has all of the information.

Can't watch the video or missed some of the steps? Try the step by step instructions below.
How to Make an Easter Wreath
Start by adding the white bandannas to the embroidery hoops. Just be sure to pull them taught and tighten the screws.
Flip the hoops over and run the craft knife around the back to remove any excess material.
Fold the pink bandanna in half twice then roll from the pointed end to the long end.
Then fold the roll in half and glue to the top of the small embroidery hoop hiding the screw mechanism.
Use a small wood circle on the back to help to hold the ears upright. You may have to use additional glue and play with the ears to get them to stand up.
Add the small hoop to the large one by using hot glue on the front and also the back. Be sure to use the small one to hide the screw on the larger one.
Then add on felt circles for eyes.
You will also want to add on a nose. Roll a large pink pipe cleaner into a circle and add with hot glue.
Then you just hang your wreath on your front door and enjoy this adorable bunny this spring. So easy and oh so cute!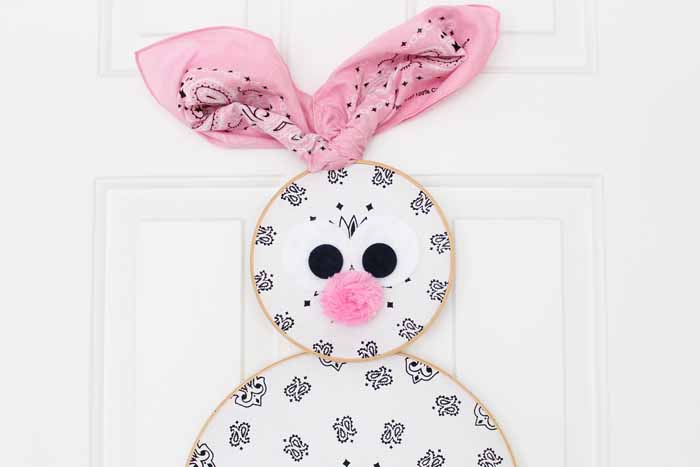 Getting the Ears to Stand Up
I get a lot of questions about getting the ears to stand up. I found that adding the wood circle to the back really did the trick but you can add pipe cleaners or even wire to the back of your bandannas as well. Just use hot glue to secure around the edges of the ears then use the wire to form and shape the bunny ears. After all, no one wants a bunny with droopy ears! I hope that helps answer any questions! If you make one of these wreaths, be sure to leave us a comment and tell us how you got your ears to stand up as well!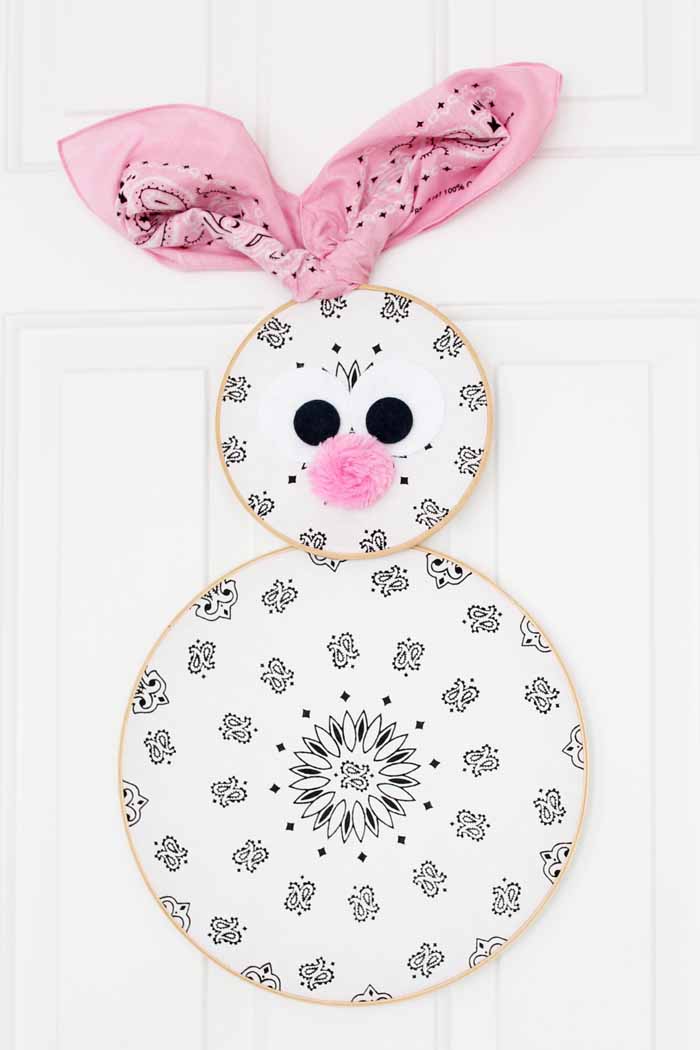 Will you be making your version of this DIY Easter wreath this year? I think you will love this little guy!
Love this Easter craft and want more ideas for spring? Try the links below!