I love some cute no bake Easter treats. Don't you? These quick and easy bunny pretzels really fit the bill. They are easy to make, oh so good, and just too cute. That is like the trifecta of Easter treats. Be sure to make some for your little bunny for Easter or any day of the week.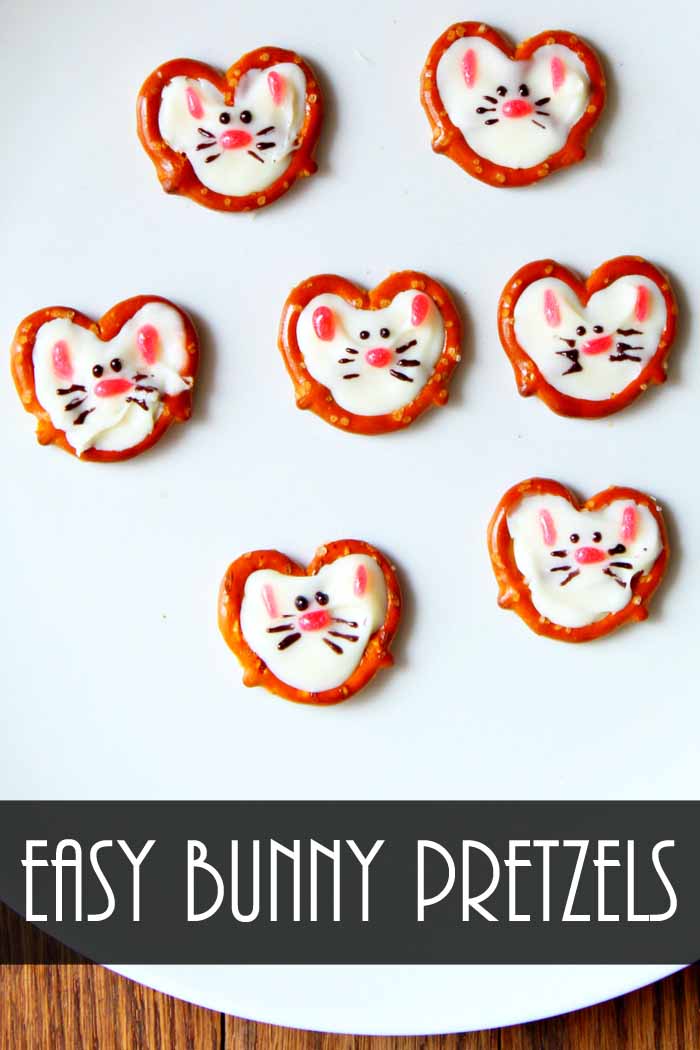 Ingredients for these Easter treats:
About 24 Mini Pretzels
1 cup White Candy Melting Chips
Pink Decorating Gel
Black Decorating Gel
Wax Paper
Coconut Oil (optional)
Zip Topped Bag
Toothpicks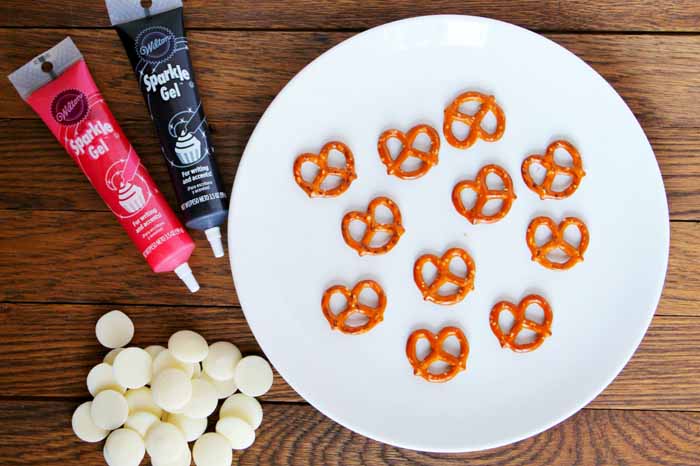 Instructions:
Line a cookie sheet with wax paper. Melt the white candy melts in the microwave according to the package directions. NOTE: You can add a bit of coconut oil to this if it is too thick once melted.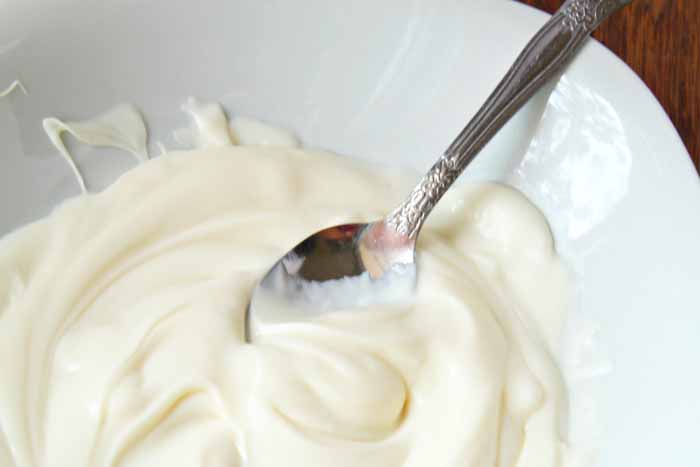 Add the pretzels to your wax paper covered cookie sheet. Add the melted white chocolate to a zip topped bag. Seal then snip the corner of the bag with scissors. Use this bag to pipe the white chocolate into the center of the pretzels as shown below.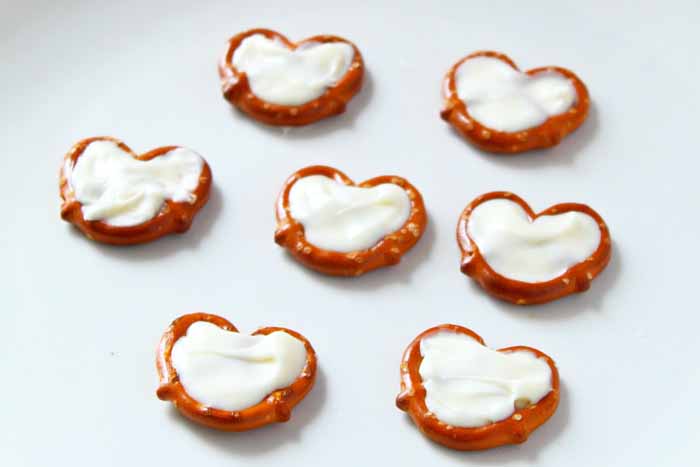 Use the pink and black gel to start drawing on the face of the bunnies.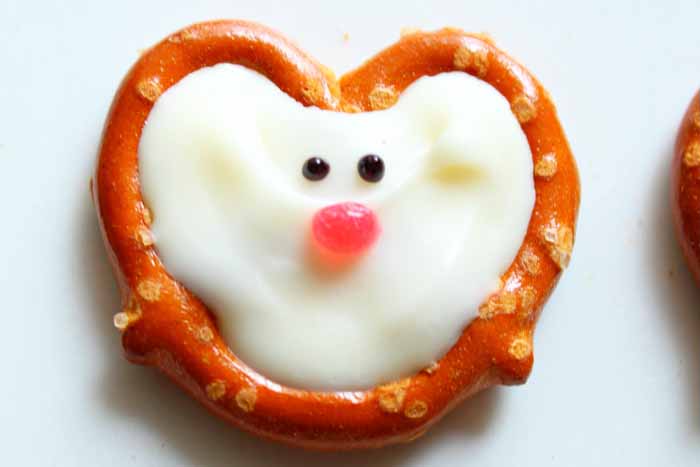 Add on ears as well.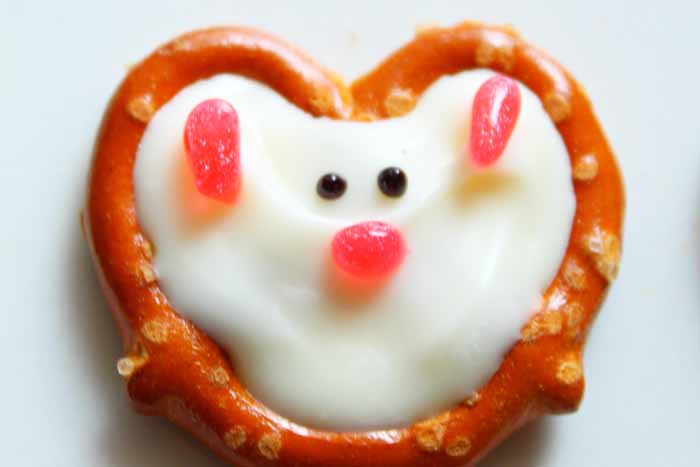 You will then want to add on the whiskers.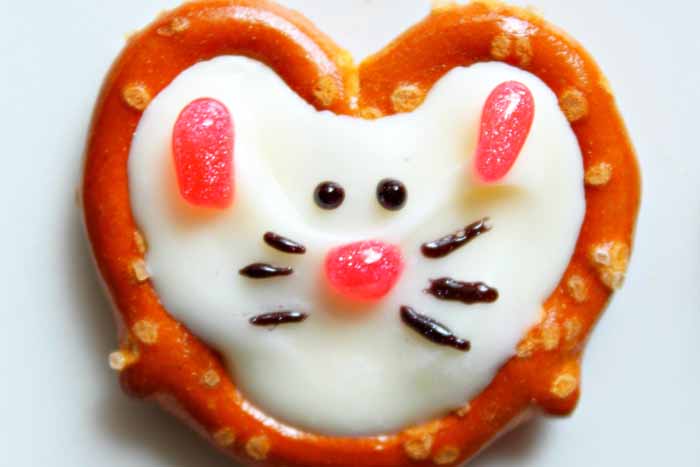 Use toothpicks here if desired to make this step easier.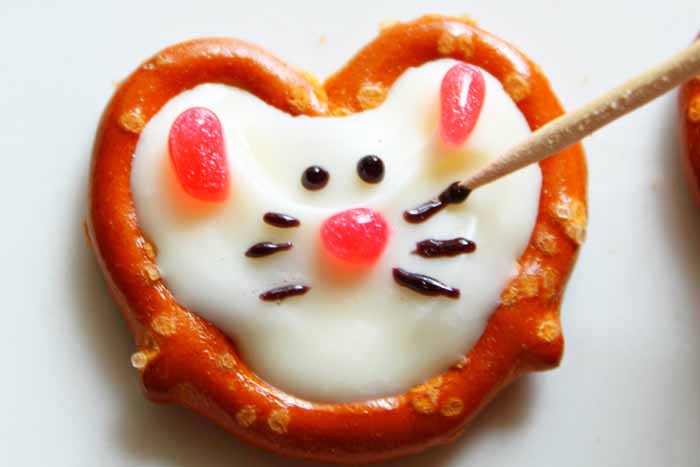 Then just let your Easter treats harden before serving. Note that the gel will take about an hour to really firm up.
Serve up these Easter treats to your little one this spring. This cute and easy treat idea is perfect for school parties, Easter dinner, or just a special afternoon. They will love these little bunny pretzels and you will love how easy they are to make. Have older kids? Let them help with the decorating as well!
Love these and want more ideas for Easter treats? Try the links below!