I recently jumped into adding some exterior stone veneer around the back porch on our home. I thought I would share some tips and tricks for installation with you here today. This product is actually super easy to use and perfect for do-it-yourselfers looking to improve their curb appeal. This post is sponsored by AirStone however all projects and opinions are my own.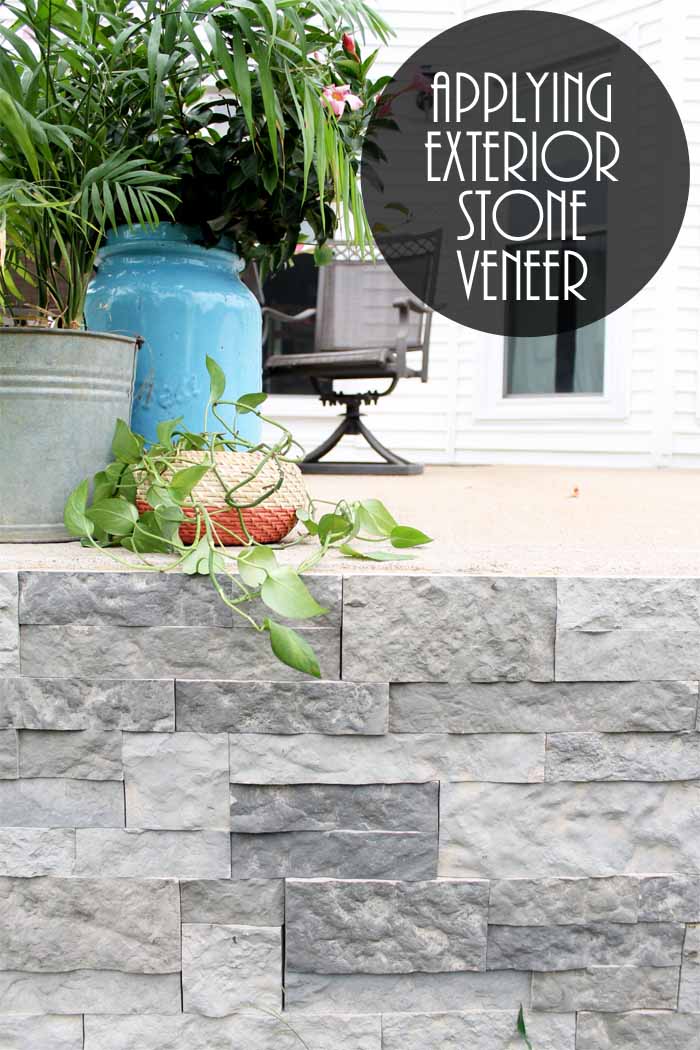 The Before
We had a very uneven surface that looked like the image below. I started this project by leveling out the surface some with a chipping hammer. This may not be required in all cases as you may be starting with a smoother surface then this one.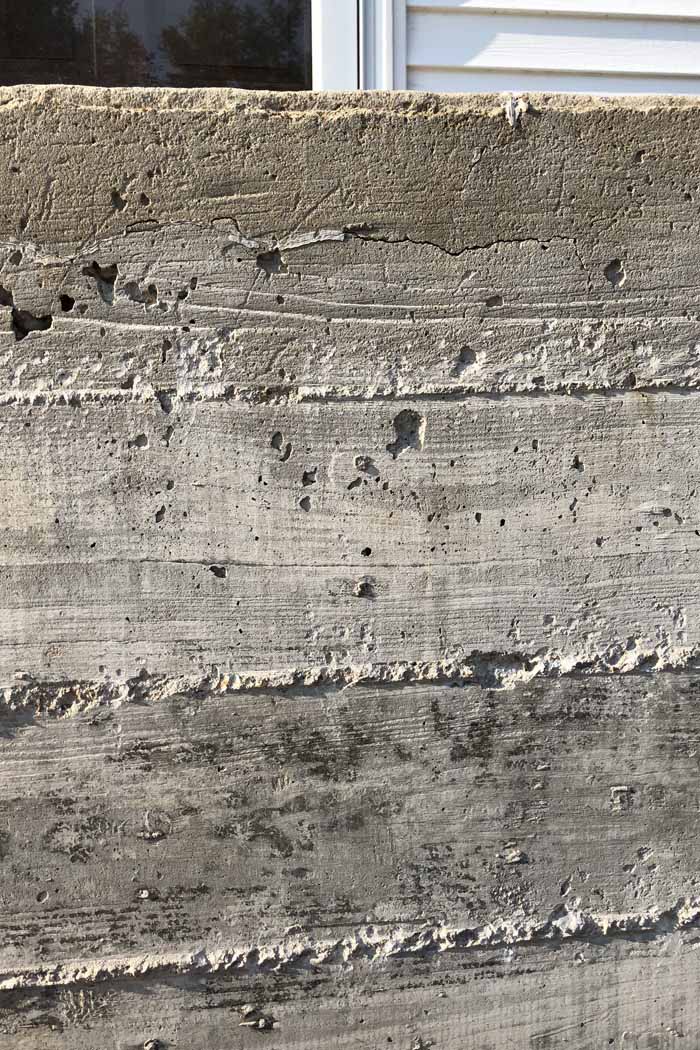 Exterior Stone Veneer
Now let's dive into what we are using to cover up this surface and how it was applied. Then you can see some after shots and how much better everything looks now that this big project is complete!
The Product
AirStone is an ultra-light recycled material that provides the beauty, texture, and durability of real stone without the need for professional installers or specialized tools. I am going to talk about the exterior applications but you can actually use this indoors as well. Start by choosing from three color options that match your exterior. I went with Spring Creek for my project. Each collection is made up of stones of varying sizes and color tones. All have the texture, feel, and durability of real stone — but weigh 75% less. Now that is a win-win!
You will need both primary wall stone and corner/finished stone if you have any corners or exposed edges. Individual stones are 2″ or 4″ in height, and vary in length from 4″ to 12″. Stones average 3/4″ in thickness, however since all stones are cast from real stone, the stones have peaks and valleys at various points. It can be installed directly onto most surfaces including drywall, concrete and brick.
Corner/Finished End Stones have two different applications. To create a corner, you can pair a rolled end piece with its mirror-imaged primary stone mate (the face contour will match). To create a finished-end, use the rolled end piece as the last stone of the row, and use its mate anywhere as a primary wall stone.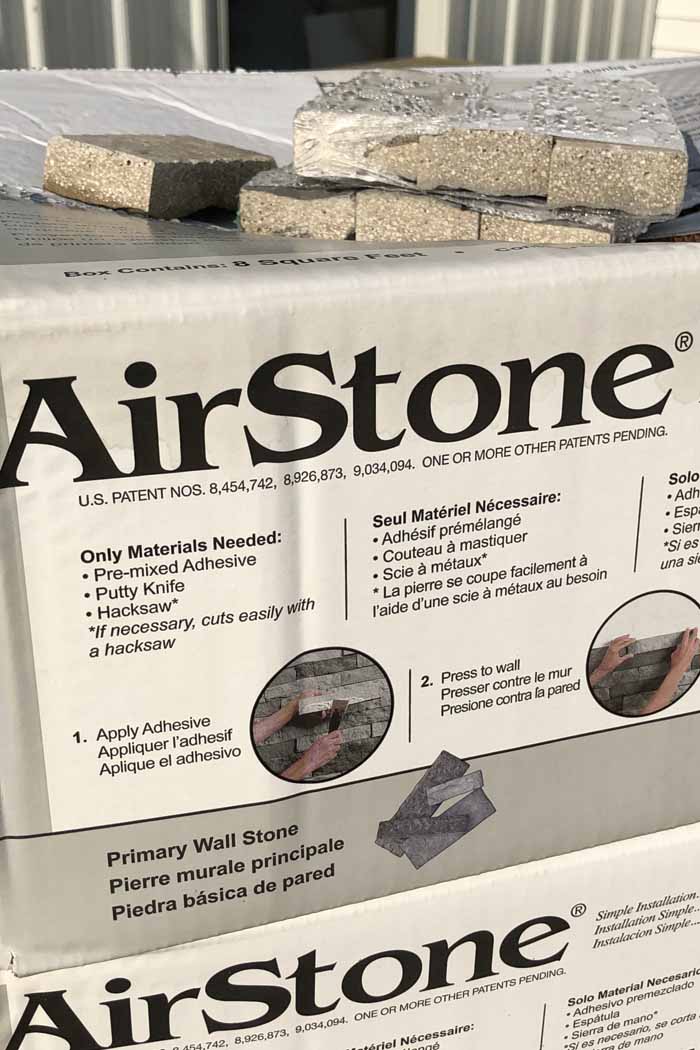 Application
I found that starting on one end and working in one direction worked best. On a small portion of my project, I started from both ends and found that getting it to match in the middle was not ideal.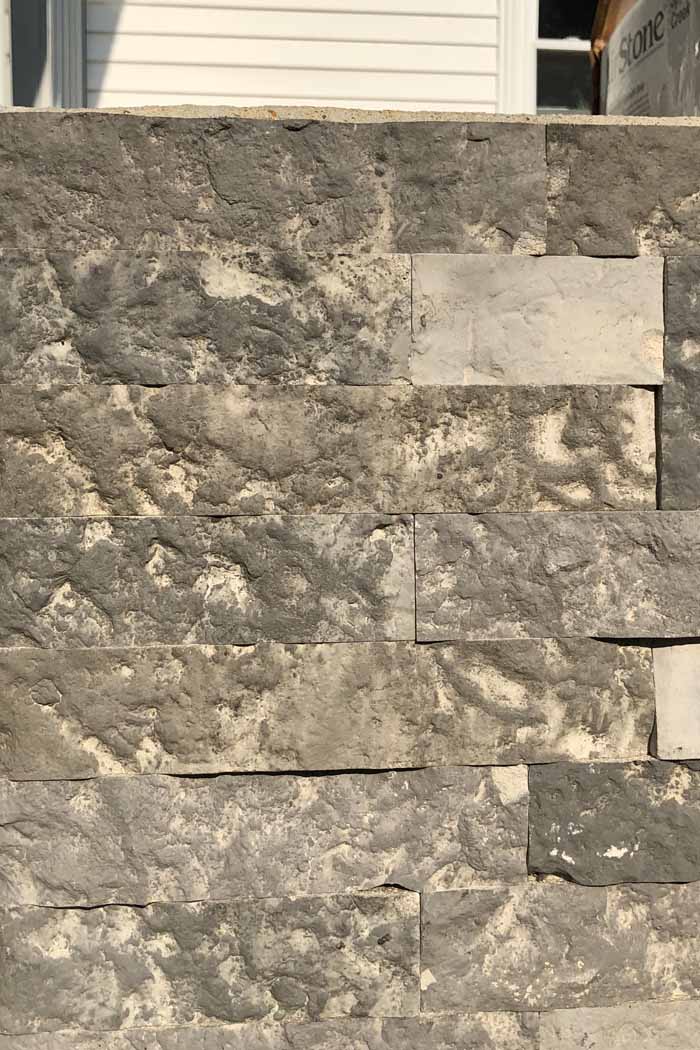 Since I am using Airstone for exterior stone veneer, the adhesive recommended is the Loctite® PL® Premium Polyurethane Construction Adhesive. TIP: The larger tubes and caulk gun made the project go a bit faster.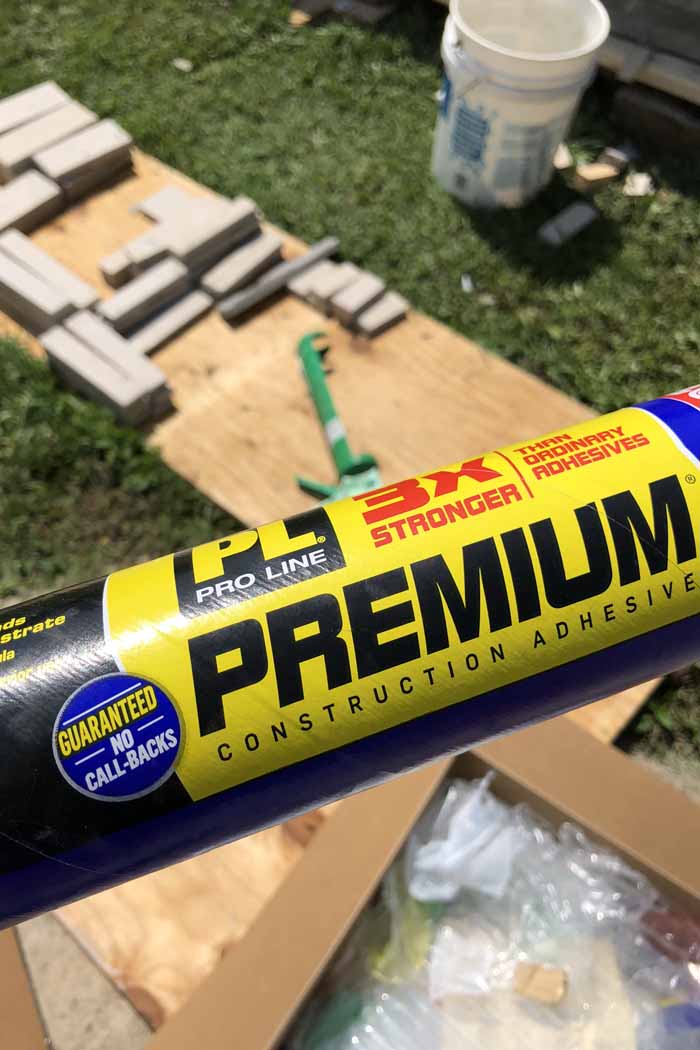 The adhesive offers some flexibility so you can move the stones after application for a while. This also means, however, that some sort of support is needed while the adhesive cures. The packing recommends mechanically supporting the stones for about 24 hours. As you can see below, we used a wide variety of methods for support. Think boards, shims, and even pieces of AirStone you have cut to go around obstacles.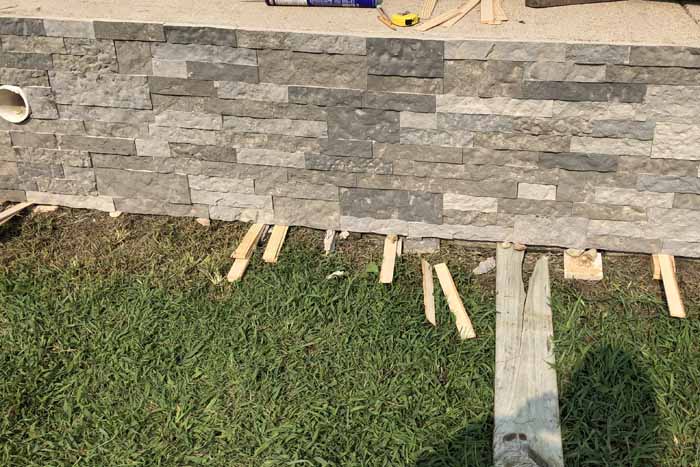 Depending on the time of day we were working, we also had to use some plywood to help hold the AirStone on while curing. Working in the evening was so much cooler but meant the adhesive took longer to grab.
We worked in small sections a little at a time as we had a ton of AirStone to put up! You will also need to find a time to work when it is not going to rain for 24 hours as any adhesive that is not cured should not get wet. That actually proved to be hard this summer! Cutting around obstacles was super easy, however. A hacksaw does work but we ended up using a grinder just for speed.
Finishing Up
Once cured, we were able to remove any mechanical supports. Then you just need to go through and cut stones for the bottom to fill in the gap. Alternatively, you could fill in with dirt around the bottom.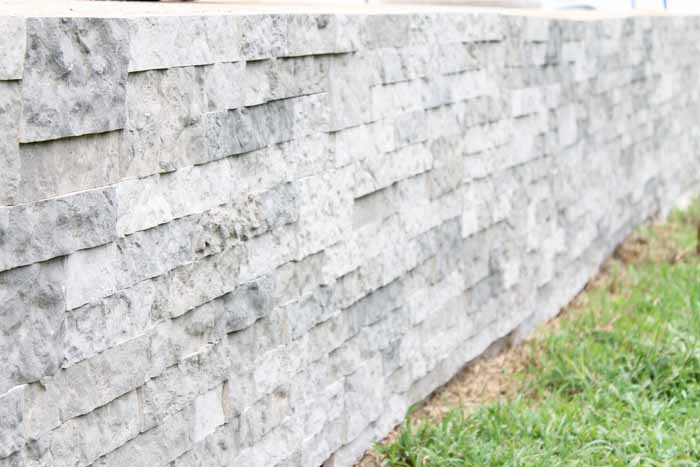 Then just sit back, relax, and enjoy your new exterior stone veneer! This gorgeous product is perfect for sprucing up your home without needing to hire contractors.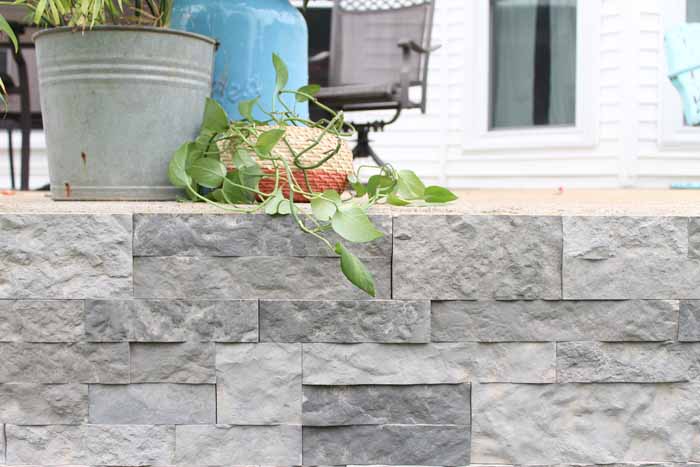 We were fastest when working assembly line style. One of our kids would work on smoothing the uneven surface, one would open up boxes of AirStone, and my husband would apply adhesive. Me? I laid every one of those blocks by hand!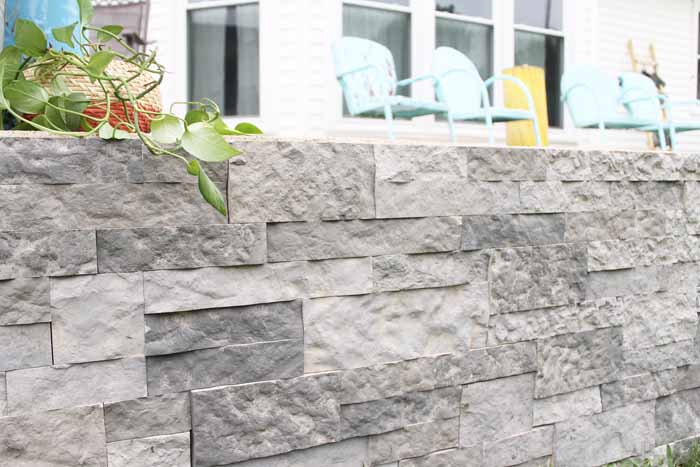 In the end, it was totally worth it! I would recommend this product anywhere that you are considering a stone veneer – inside or out.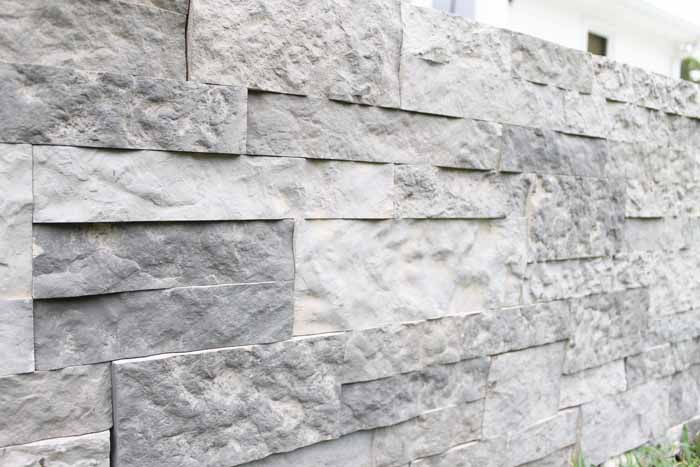 I am definitely impressed with how easy it went up and how great it looks now. So, shop for AirStone at a Lowe's store near you. You are sure to love the results as well! We now have exterior stone veneer that looks gorgeous and adds to the value of our home!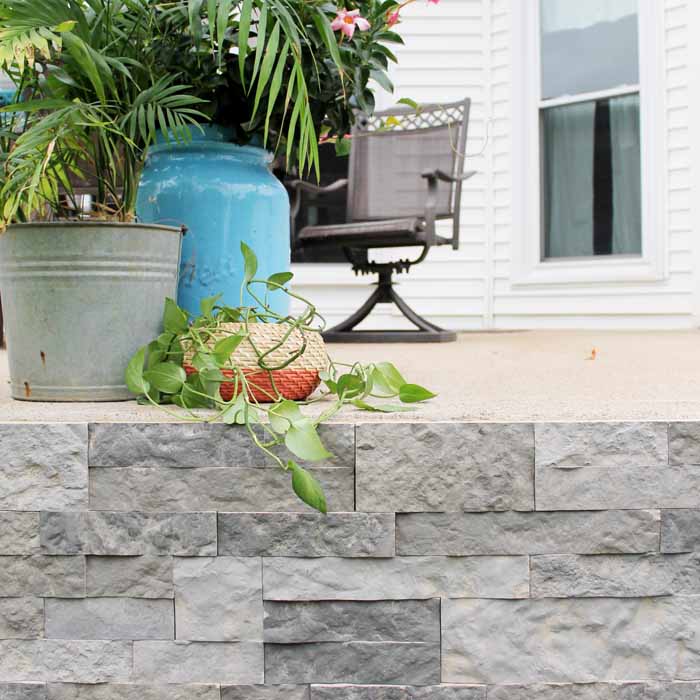 Love this and want more exterior ideas? Try the links below as well!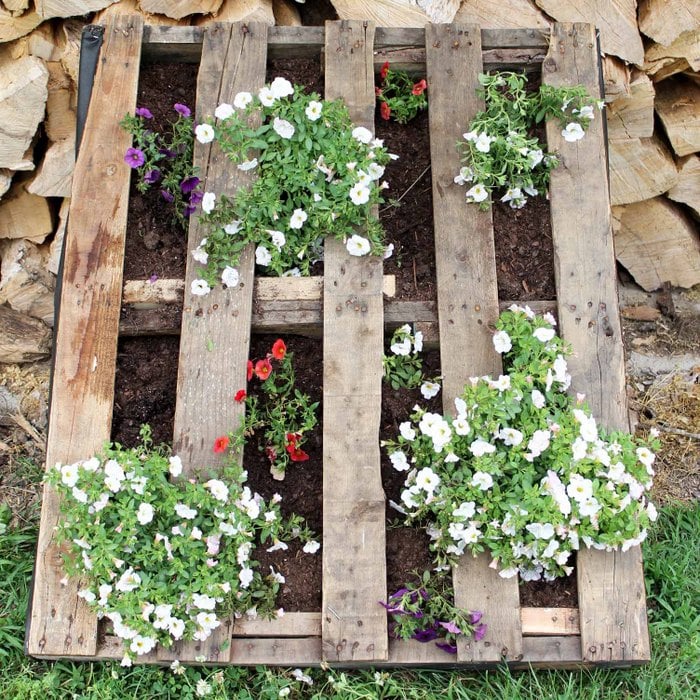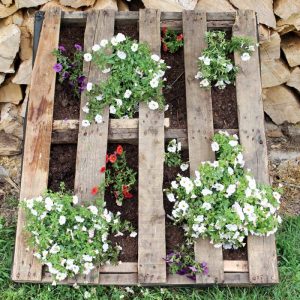 How to Make a Pallet Garden
Make a pallet garden quickly and easily so you can grow flowers or vegetables anywhere!
Read More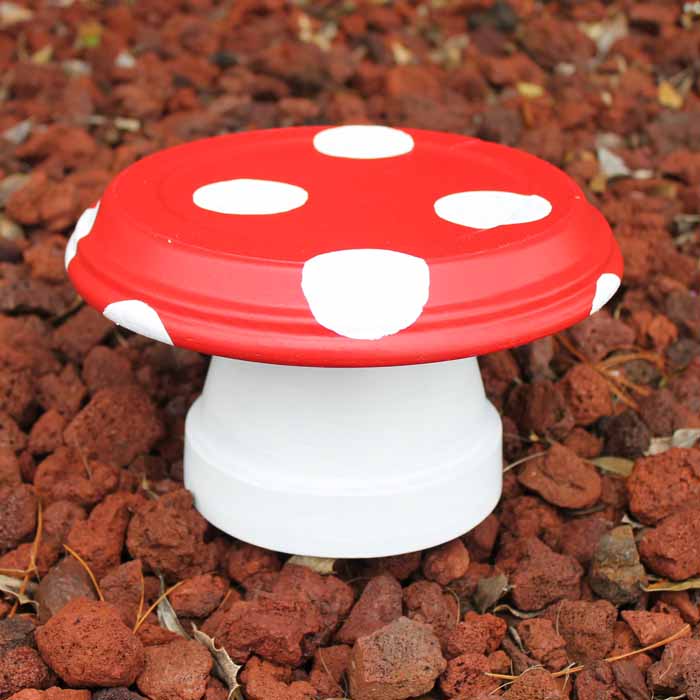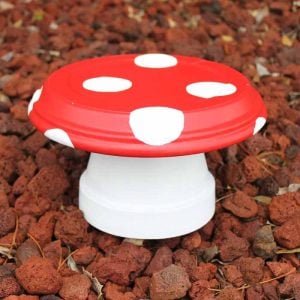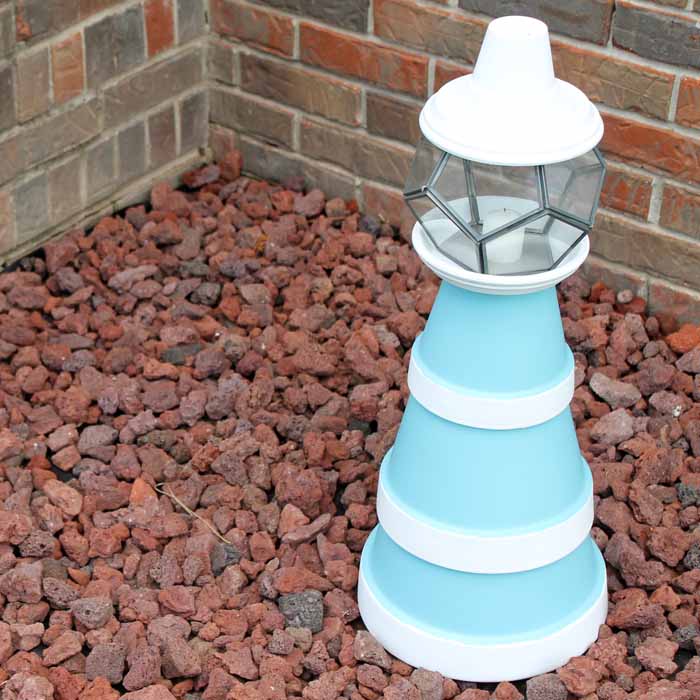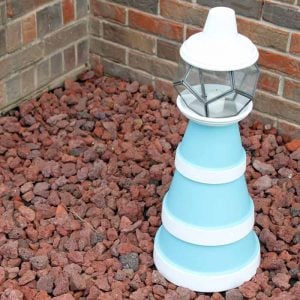 Flower Pot Lighthouse
This DIY flower pot lighthouse is so simple and fun to make with step by step instructions. Light up the entire garden with this project!
Read More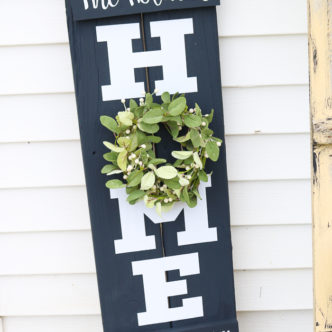 How to Make a DIY Scrap Wood Home Sign with a Wreath
This DIY scrap wood HOME sign is perfect for your front porch or backyard decor! The O is interchangeable–use seasonal wreaths or other creative decorations to customize your family home sign!
Read More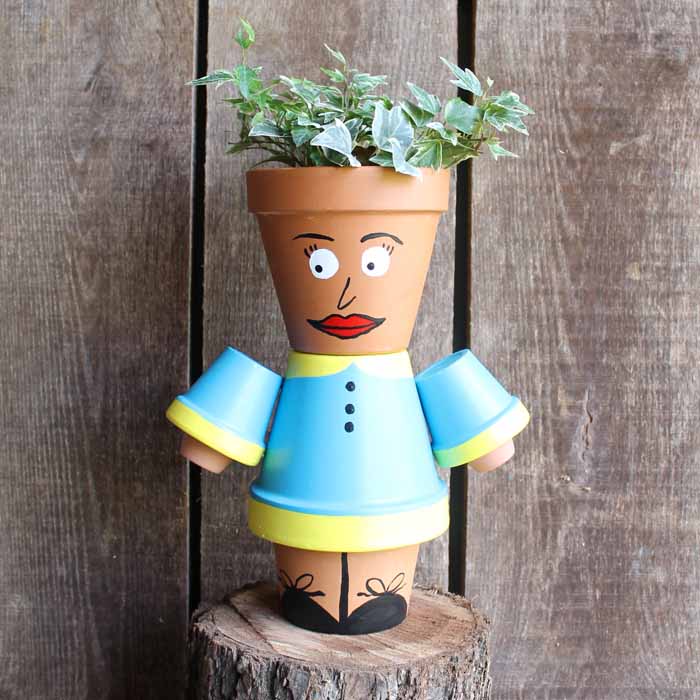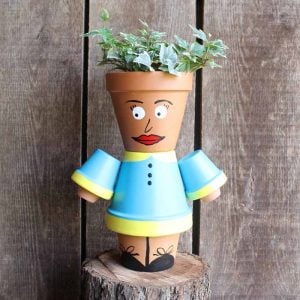 How to Make Flower Pot People
These clay pot people will look great on your porch or patio this spring!
Read More