A DIY vertical garden can be the perfect addition to your porch this spring and summer. Grow vegetables, herbs, or whatever your heart desires. This one is also super easy to make and will fit beautifully in areas of all sizes.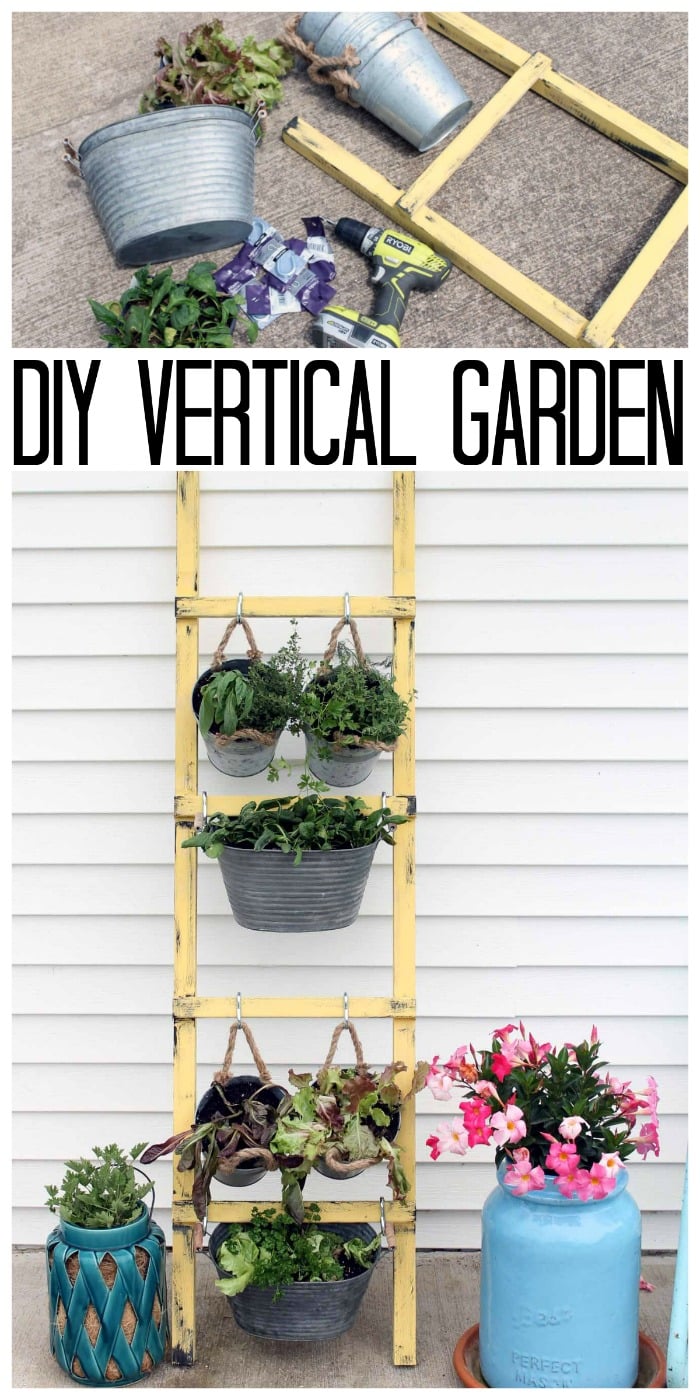 Supplies needed to make your own DIY vertical garden:
Metal containers
Ladder or material to build a ladder
Potting soil
Plants or seeds
S-hooks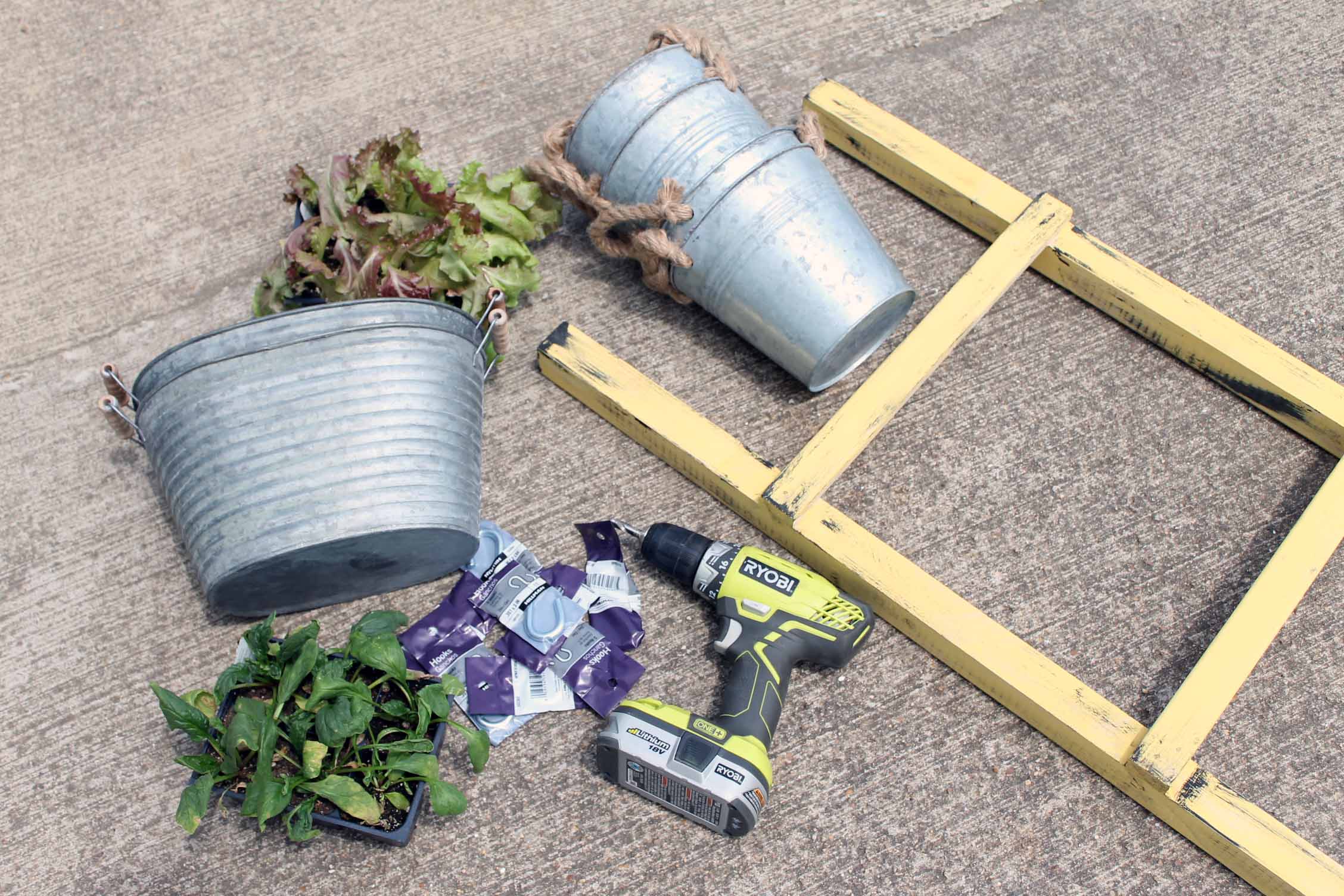 Start by buying or building a rustic ladder for your DIY vertical garden. I found this gem at my local store but you can easily build one of these as well. You just want one with round rungs or rungs that are not very wide to accommodate your S-hooks. Otherwise, the size and height are up to you.
If you want to build your own ladder like the one shown, cut two 2×2 boards to the length desired. In my case, that was 64 inches. Then rip 1×4 boards in half and cut those to any length you wish. Mine are 17 inches long. Use nails to secure everything into place and add a rustic paint treatment if desired.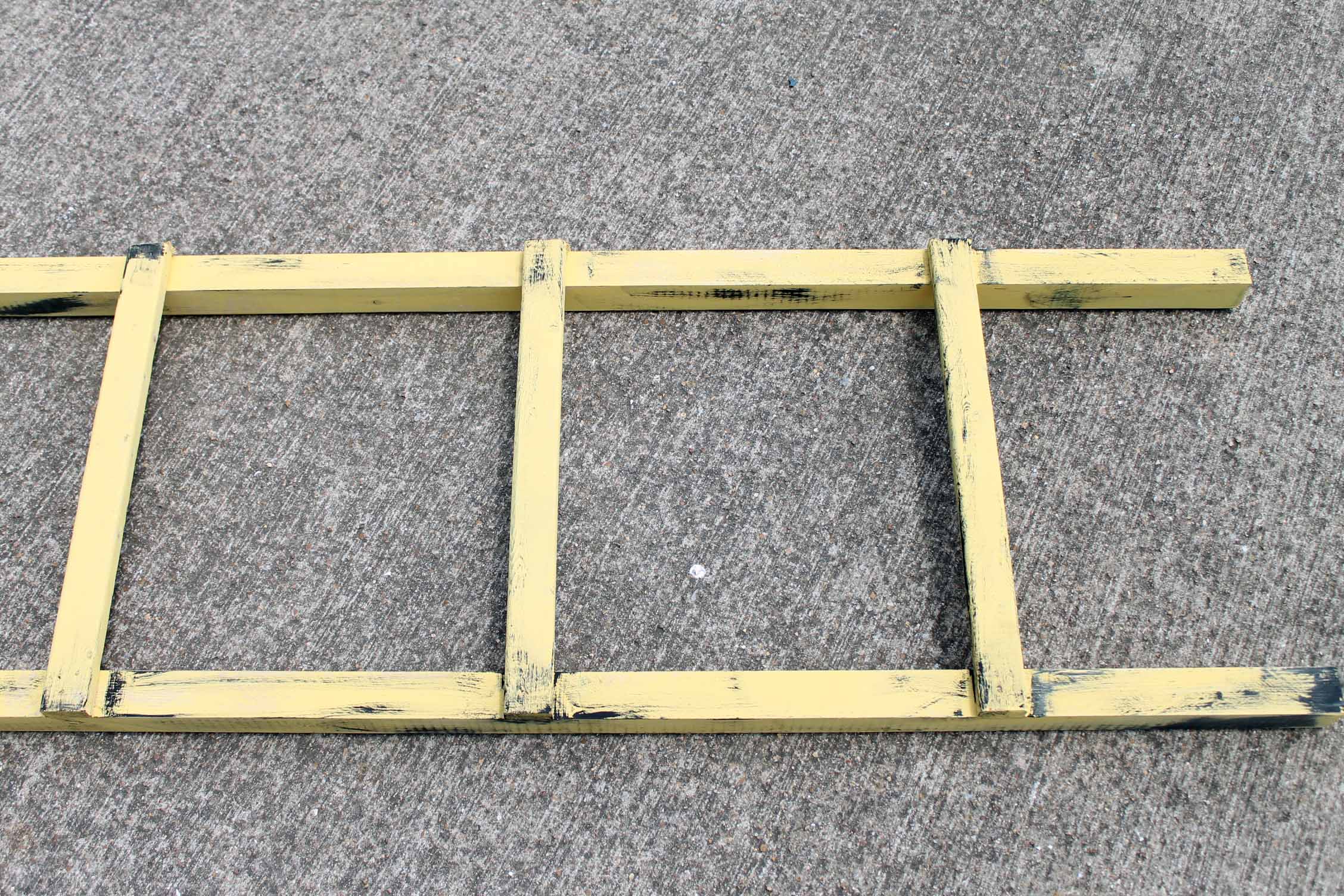 Now for your planters. You want to choose metal containers that will fit your ladder. Drill holes in the bottom of each one with the drill and drill bit for drainage.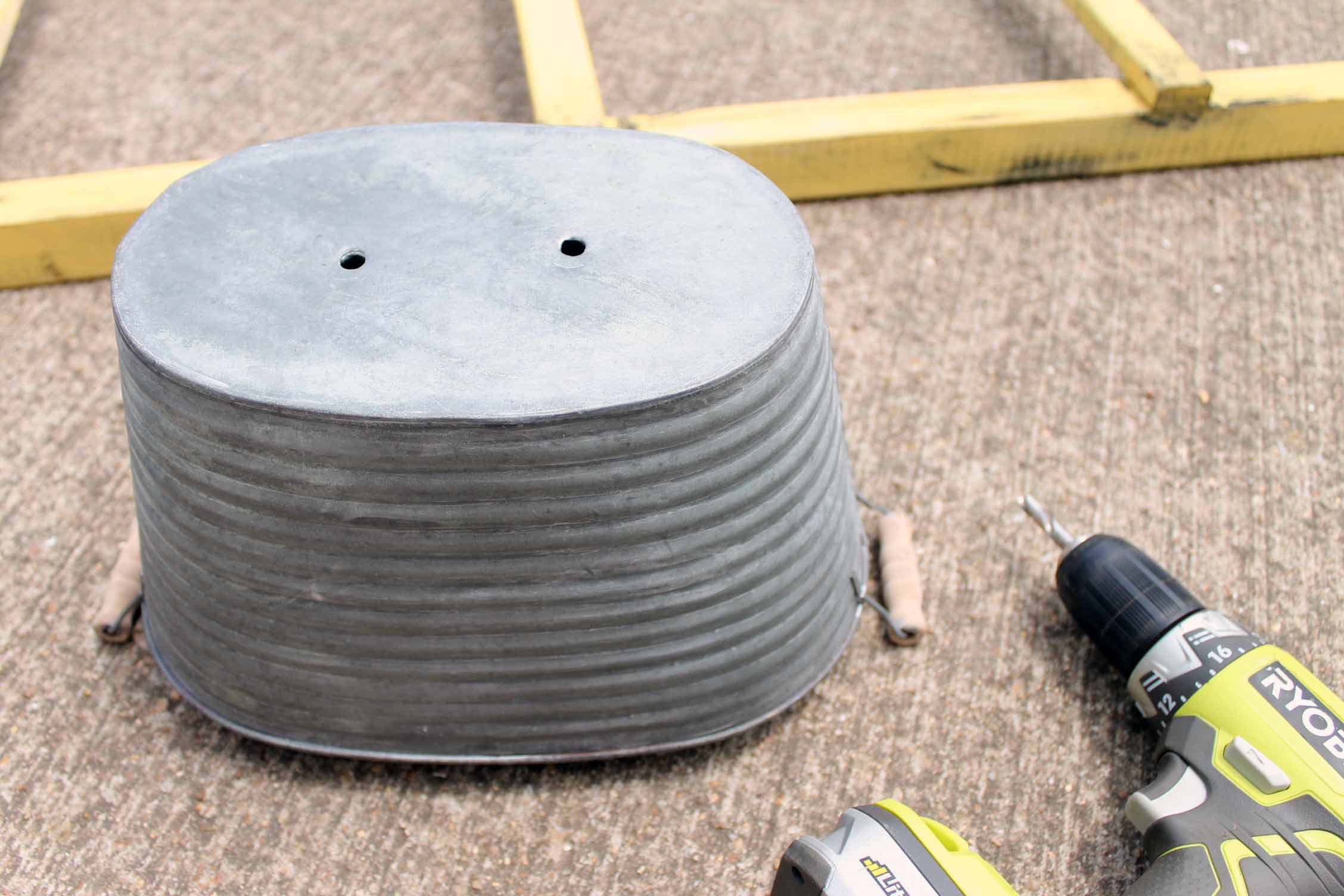 Use S-hooks to hang each on the rungs of your ladder.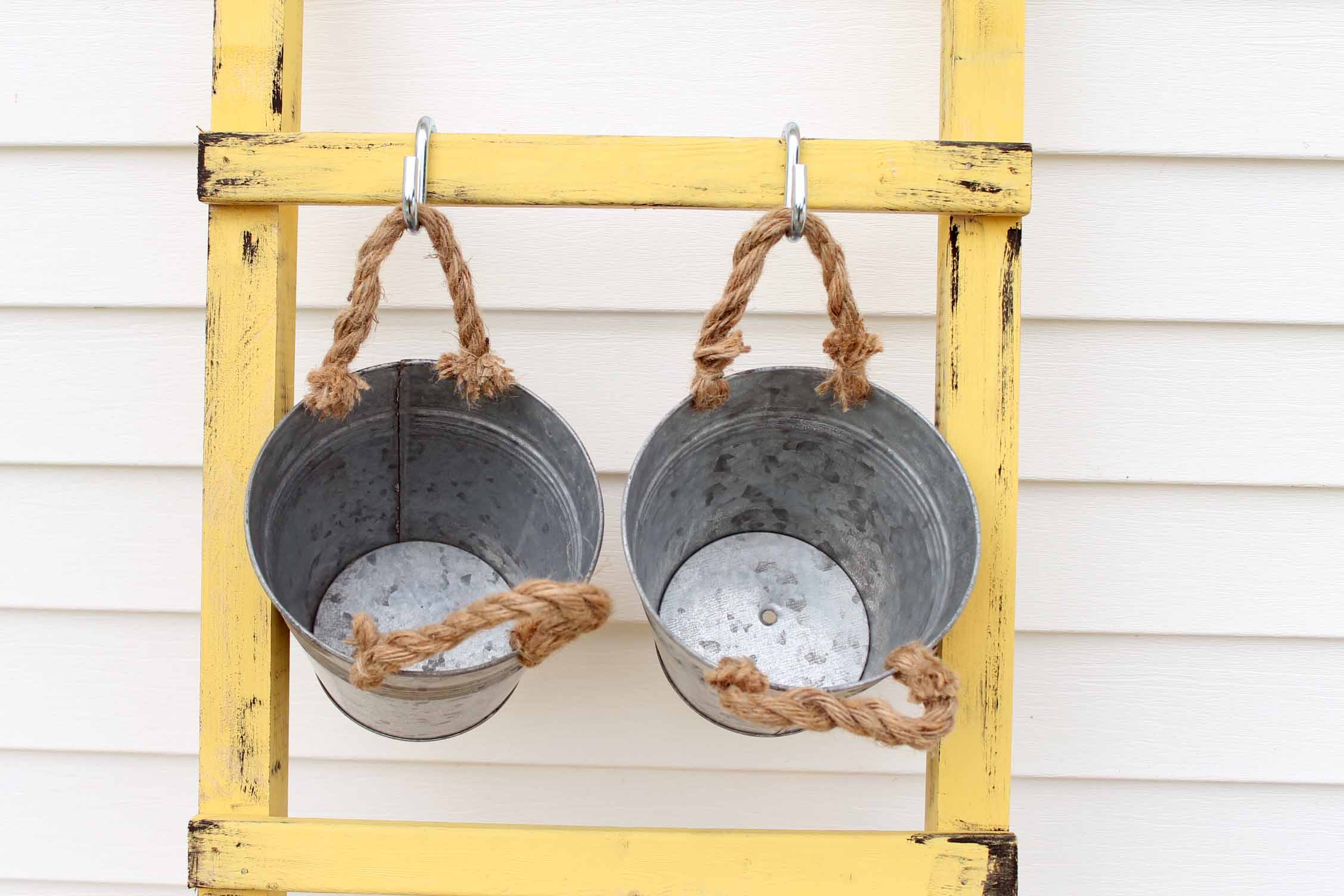 For the longer containers, I used two S-hooks on the rung to secure in place.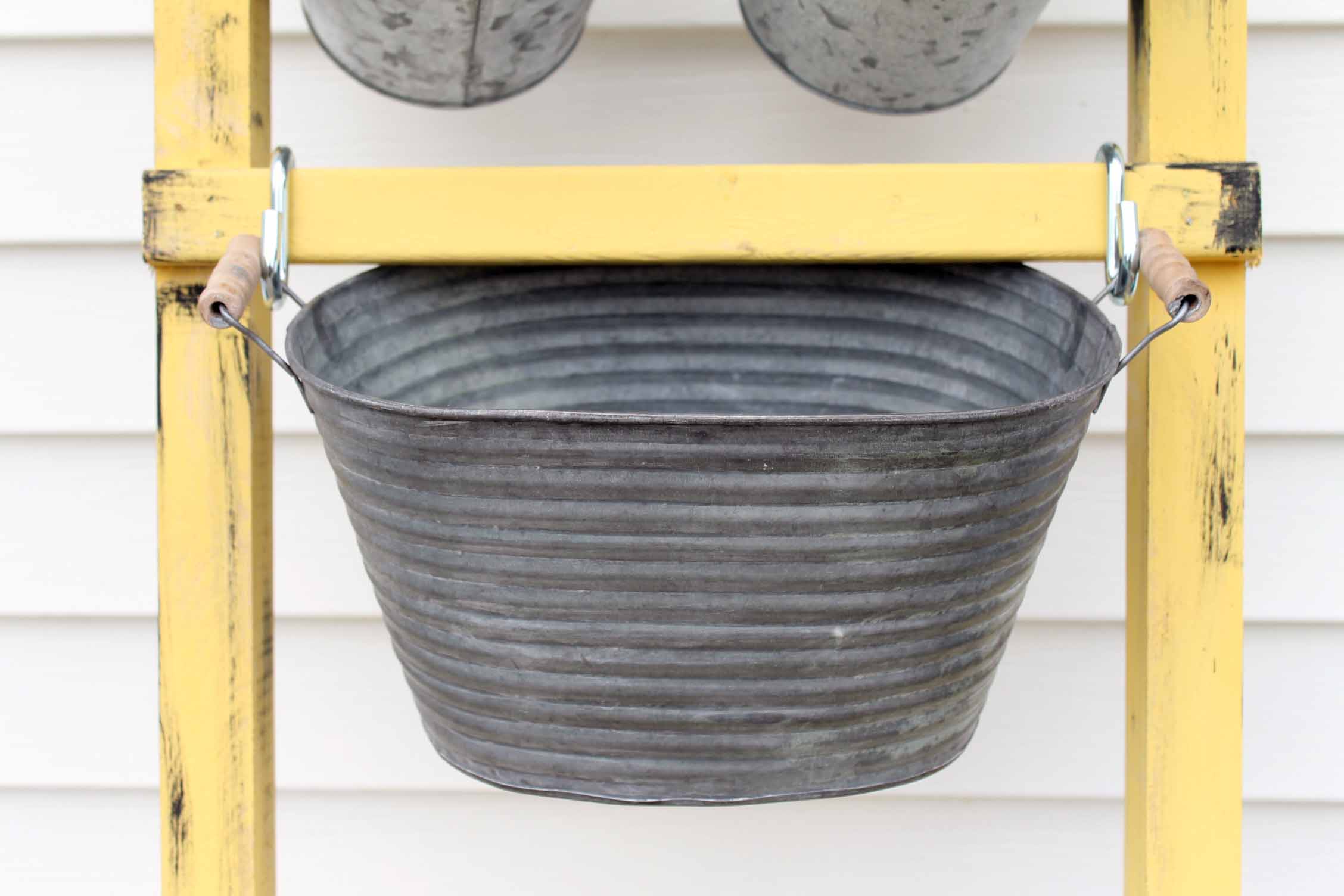 Once all of your containers are in place, you are ready for planting.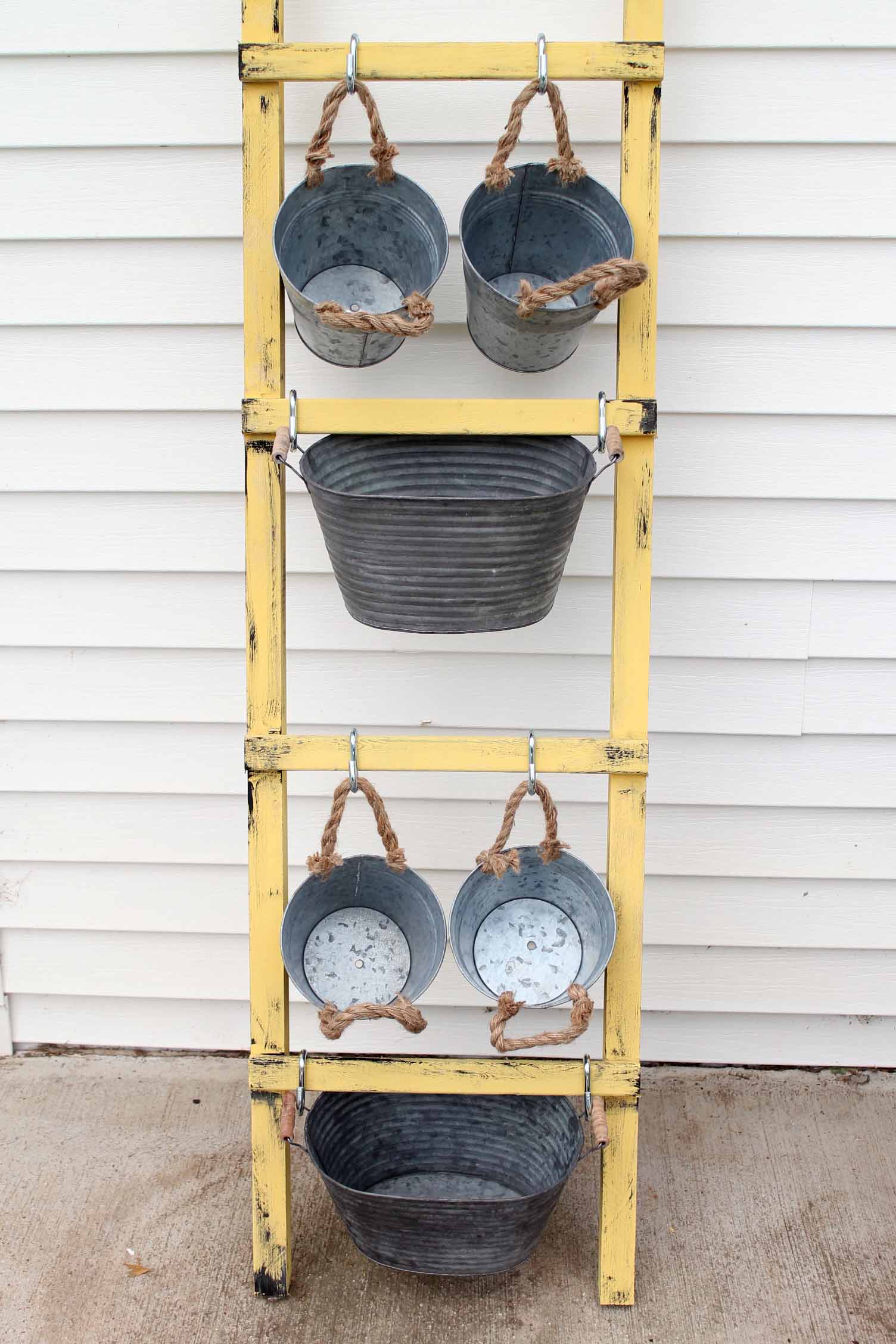 Add rocks to the bottom of each container to aid with drainage then fill with potting soil. Add in plants or even start them from seeds.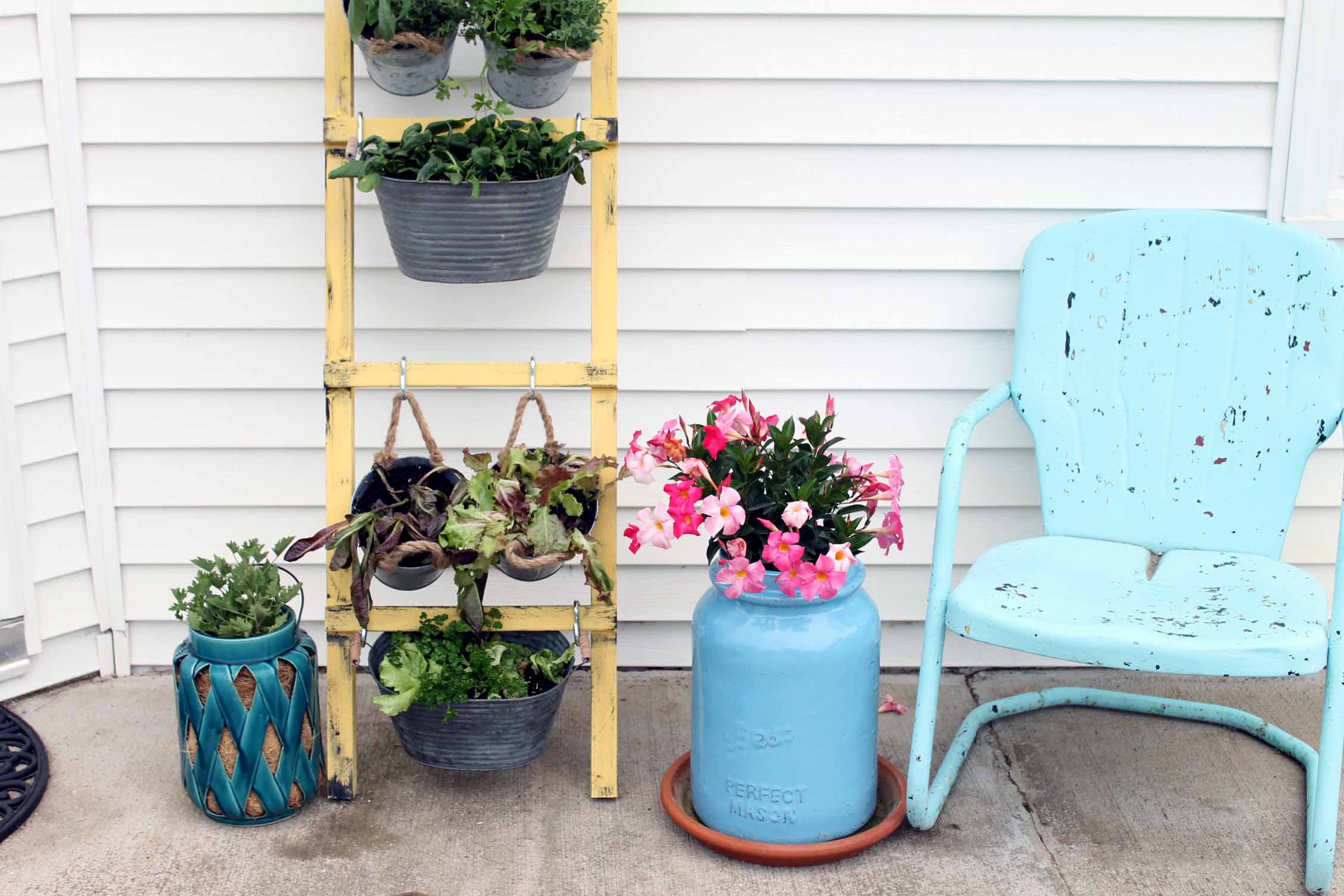 I added lettuce and my favorite herbs but you can mix it up and create the DIY vertical garden that you have been dreaming of.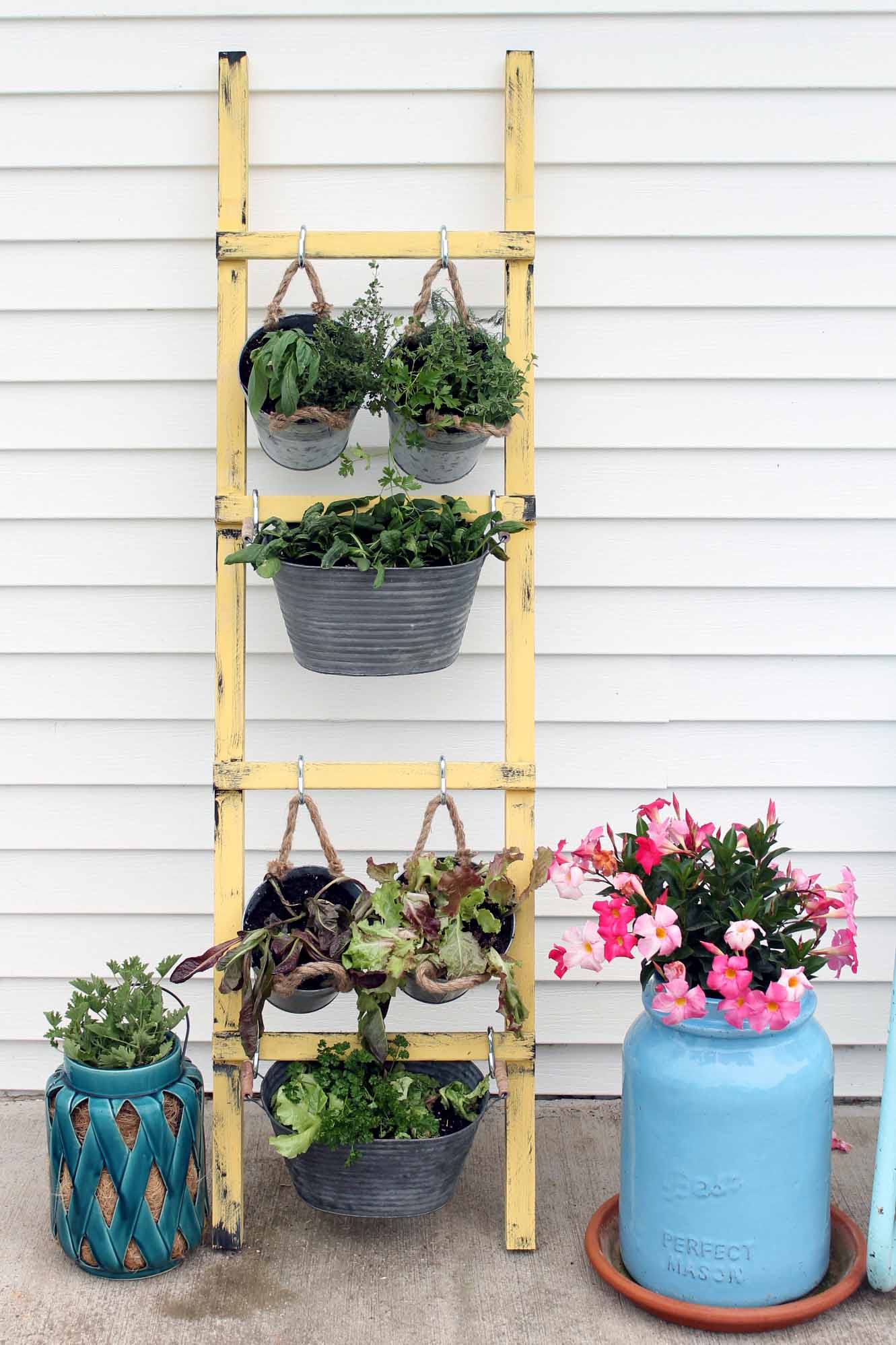 What will you grow this summer? Add this rustic project to your back porch and you will be just steps away from fresh vegetables and herbs.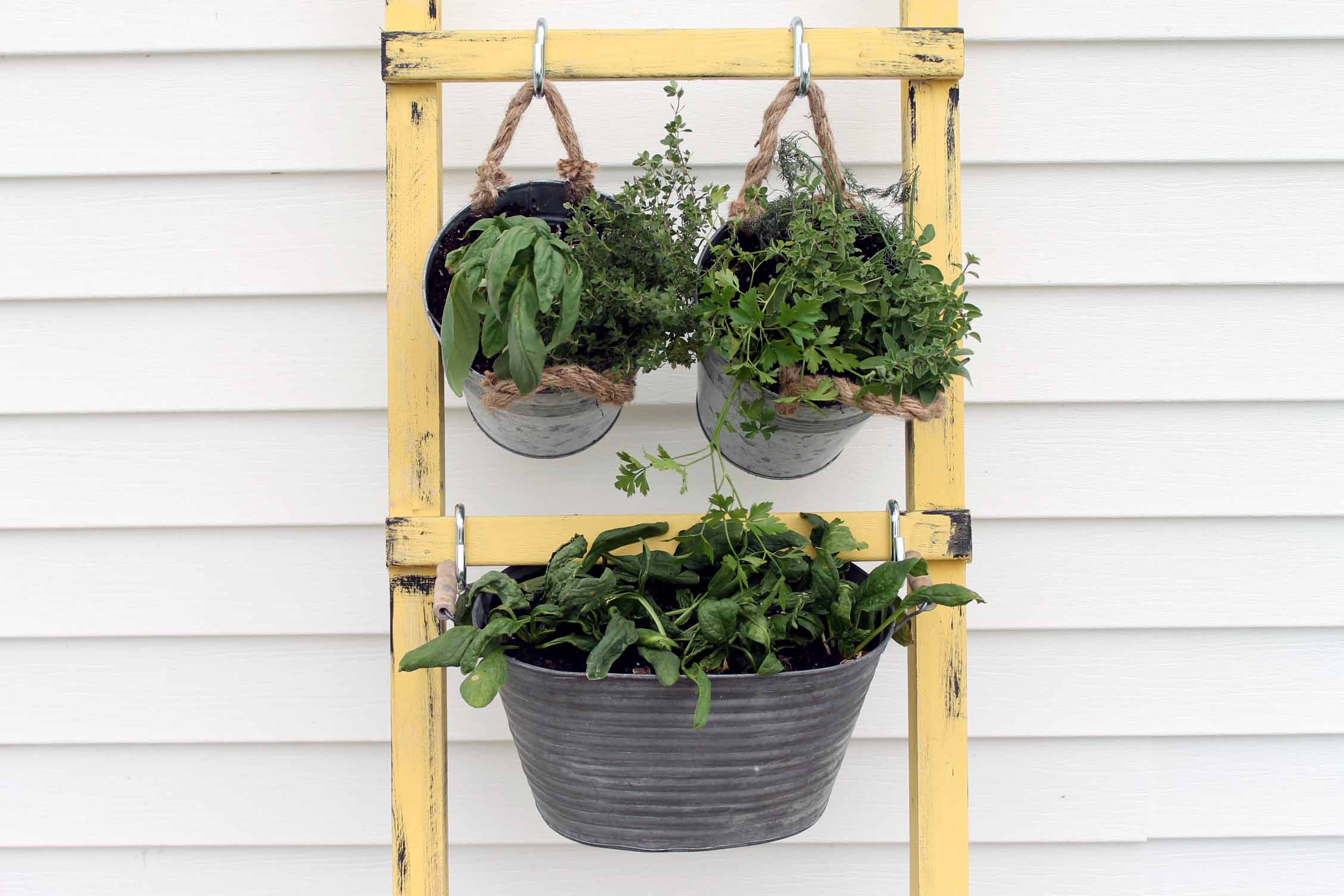 Just lean the ladder up against your wall and your DIY vertical garden is ready to grow!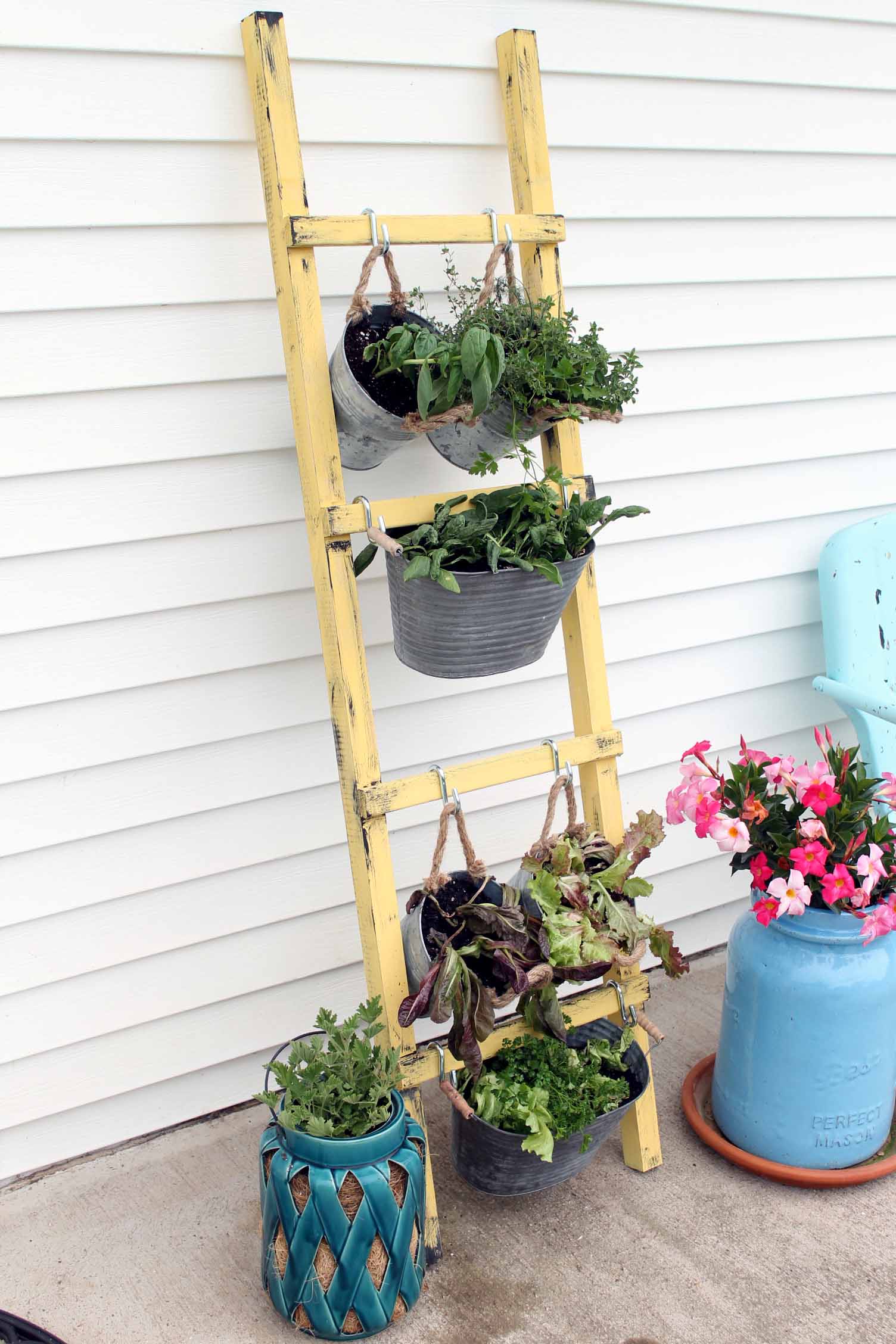 Love this and want more outdoor ideas? Try the links below!