So just like yesterday's
zebra streamers
….these fabric flowers came from Pinterest. Shocker right? The original source was
My Blonde Ambitions
and my daughter fell in love with her tutorial. So we grabbed some funky fabrics and set to work.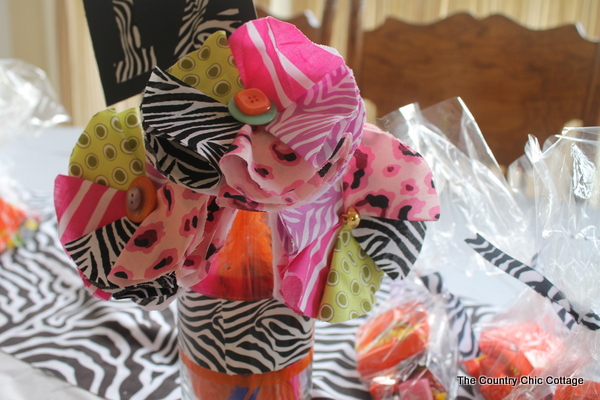 We made ours about 4 inches in diameter. So they are BIG. All have the same five fabrics but in different orders. The buttons were all picked out by the birthday girl.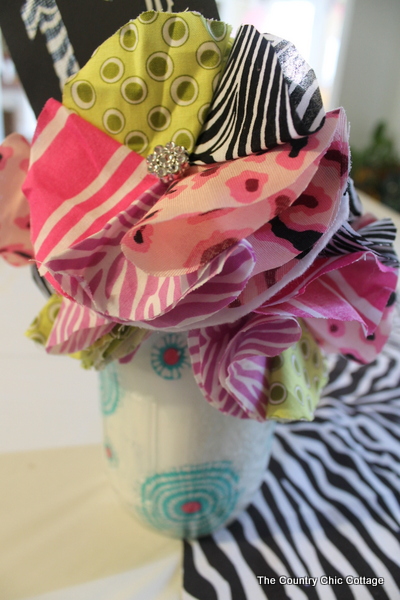 I ended up making seven flowers and using them in centerpieces for the centers of our tables at the party.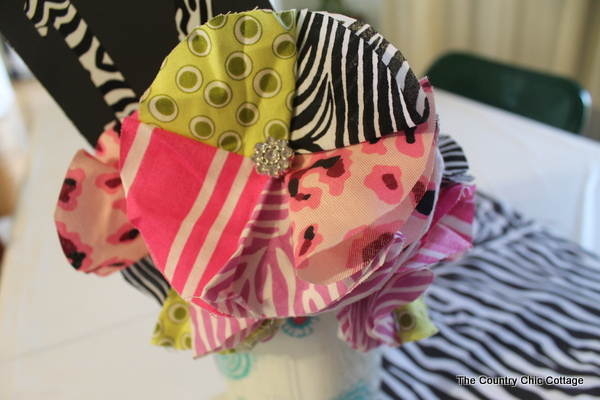 Along with a paper sign in each declaring the tween's age.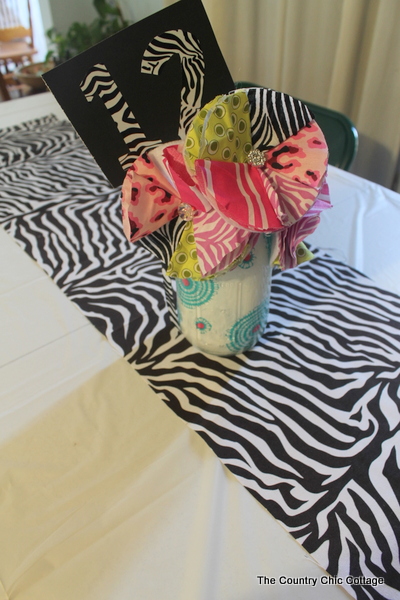 I am not going to recreate a tutorial for you cause My Blonde Ambitions does a fabulous job.
Follow her instructions
and you will have fabric flowers in no time.
The party goers actually asked for flowers as party favors. I happily obliged! I was happy to send my flowers off to the homes of the girls! The birthday girl kept a few for herself of course. They are now in her room.
For the first centerpiece, I added the flowers to a clear vase wrapped in duct tape. We filled the vase with feathers before adding in the flowers.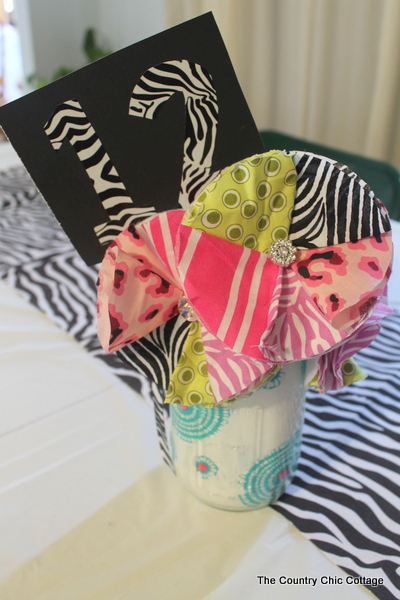 Had enough zebra yet?? I hope not! Stay tuned for even more party details!
~Thanks for stopping by!~
~Angie~