I am live crafting tonight with Carolina Moore of 30 Minute Crafts. We are creating wreaths in 10 minutes or less! What kind of wreath can you create in 10 minutes? My vintage quilt flower wreath with burlap ribbon can be made that easily.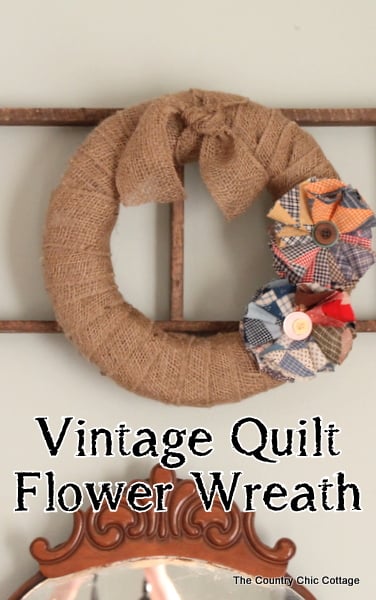 Watch live below as I use a plain wreath form given to me by
Styrofoam Crafts
and transform it into a gorgeous wreath to hang in your home.
Here is a close up shot of the completed flowers for y'all. I don't think you could properly view them on the video. This time I just used hot glue to assemble my flowers but I have
made something similar
by sewing them together.