Yes I am already thinking of fall and leaves so my fall jar luminary is fitting in perfectly around here. The weather seems to be so cool around here lately that visions of red, gold, and orange are all I can think about. Grab a mason jar, old pickle jar, or any other glass container you can find to upcycle into this luminary. A few glass paints from DecoArt were all I needed to make this craft. DecoArt is sponsoring this post plus even more glass paint inspiration at the bottom of this post. Now lets start painting.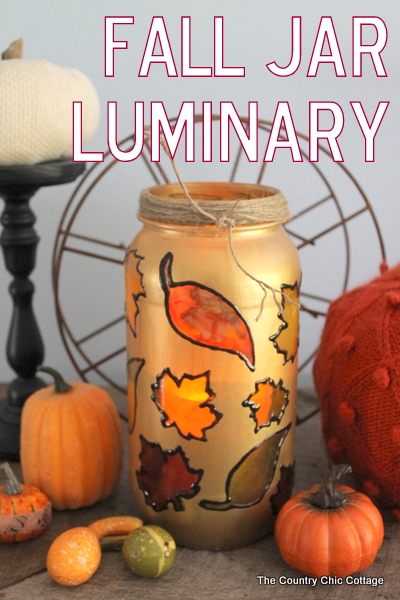 Fall Jar Luminary Supplies: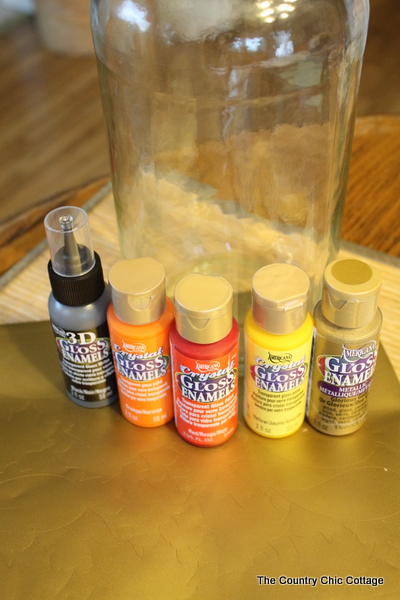 Fall Jar Luminary Instructions:
1. Start any glass project by cleaning your surface really well. I use rubbing alcohol to wipe down my surfaces. Then adhere the vinyl leaves to your jar. I used gold vinyl cut on my Silhouette just because that is what I had on hand. The vinyl is for masking only and will be removed later. Apply a variety of leaf shapes and sizes to the jar randomly. Press the edges of each one firmly to make sure they have adhered.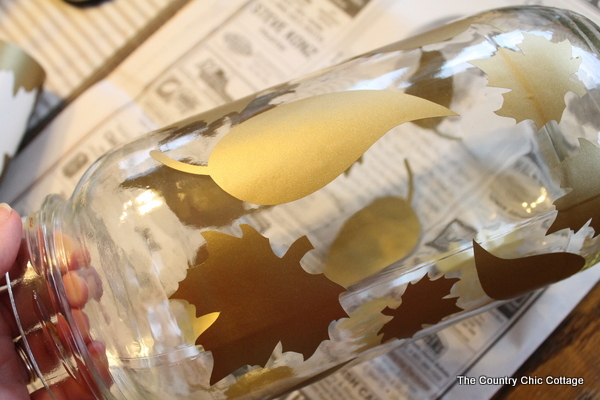 2. Paint the entire jar with the metallic gold paint. I used 3 coats on my jar allowing the paint to dry completely in between coats. After your final coat has dried, cut around each leaf with a craft knife then pull to remove the masking. It is very important to cut around the outside of each one to keep from damaging the paint at this point.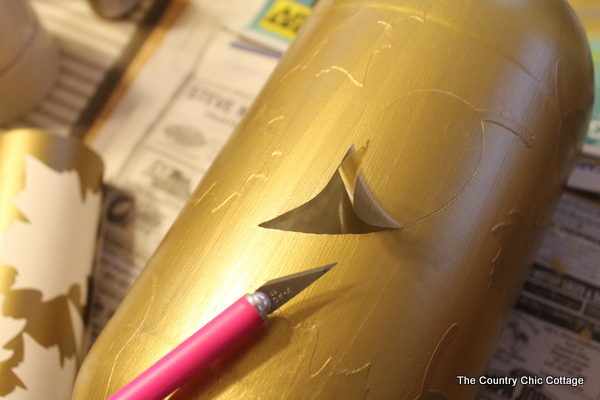 3. Trace each leave with the 3D glass writer. The leaf on the left below has just been traced and the paint is still wet while the one on the right has been traced, painted, and is completely dry. You can see the difference in color from wet to dry in this picture.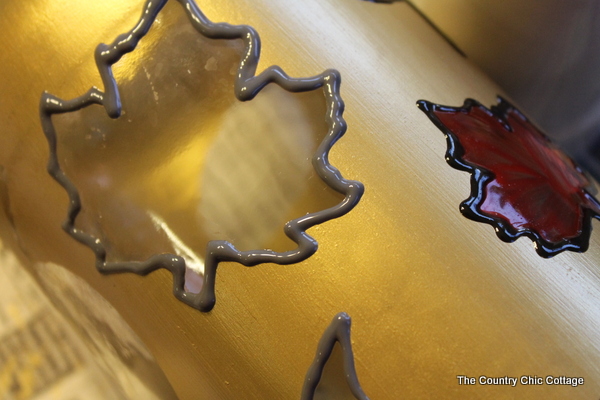 4. After the black writer has dried, apply the transparent glass paint into each leaf. I randomly chose the red, orange, and yellow paint for my leaves.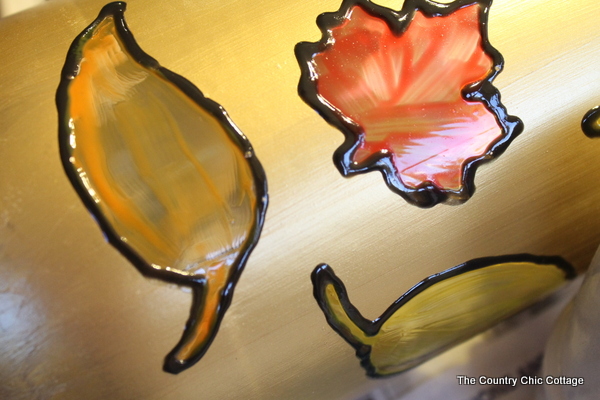 5. Allow your entire project to dry completely. Bake according to the package directions. Add any candle to the inside of your luminary and you are ready to light up your home. I used a battery powered candle on the inside of my jar.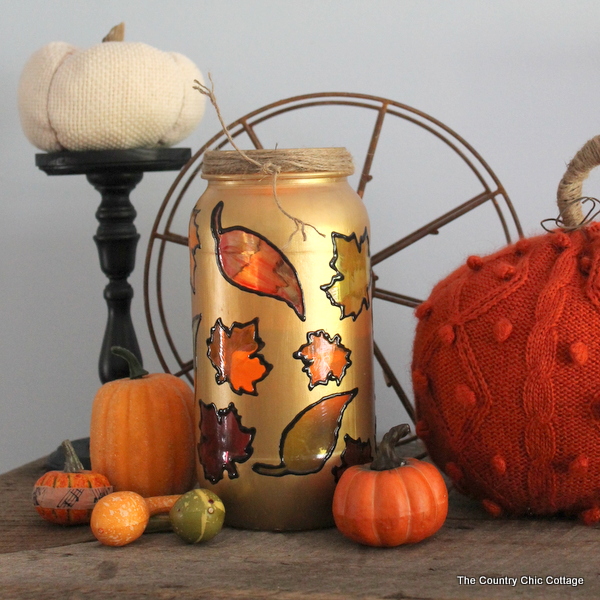 This is a lovely way to bring fall into your home. The light shines through each leaf and seems to cast a fall glow on the surroundings. I hope you enjoy this fall jar luminary craft as much as I do.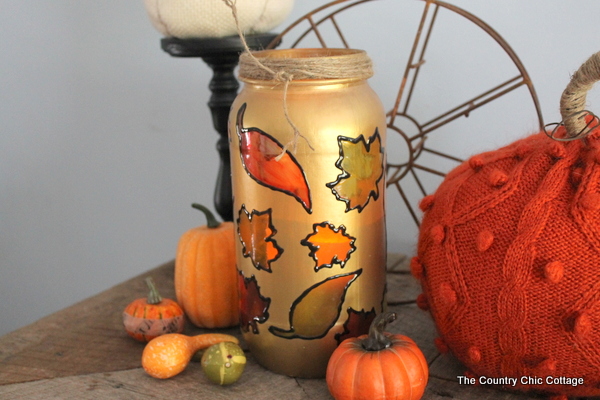 Before we get to even more glass paint inspiration, I have a way for you to save money on your supplies for this project. DecoArt is offering a $5 rebate when you buy 5 Americana glass paints. Click the image below or head here for more details on the rebate.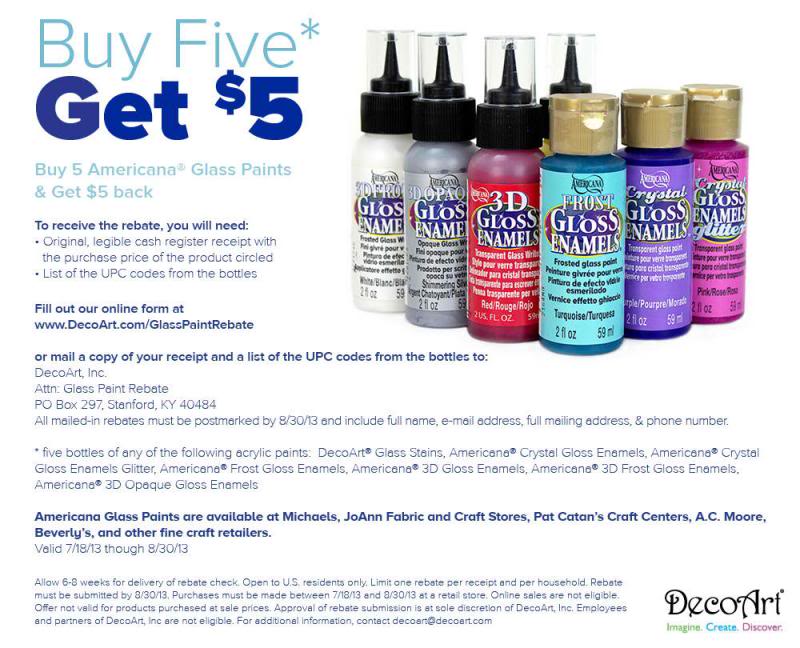 Now click around to the wonderful blogs below for lots of great glass paint inspiration. Wonderful crafty ladies that have all been playing around with the DecoArt glass paints. I can't wait to see what they came up with!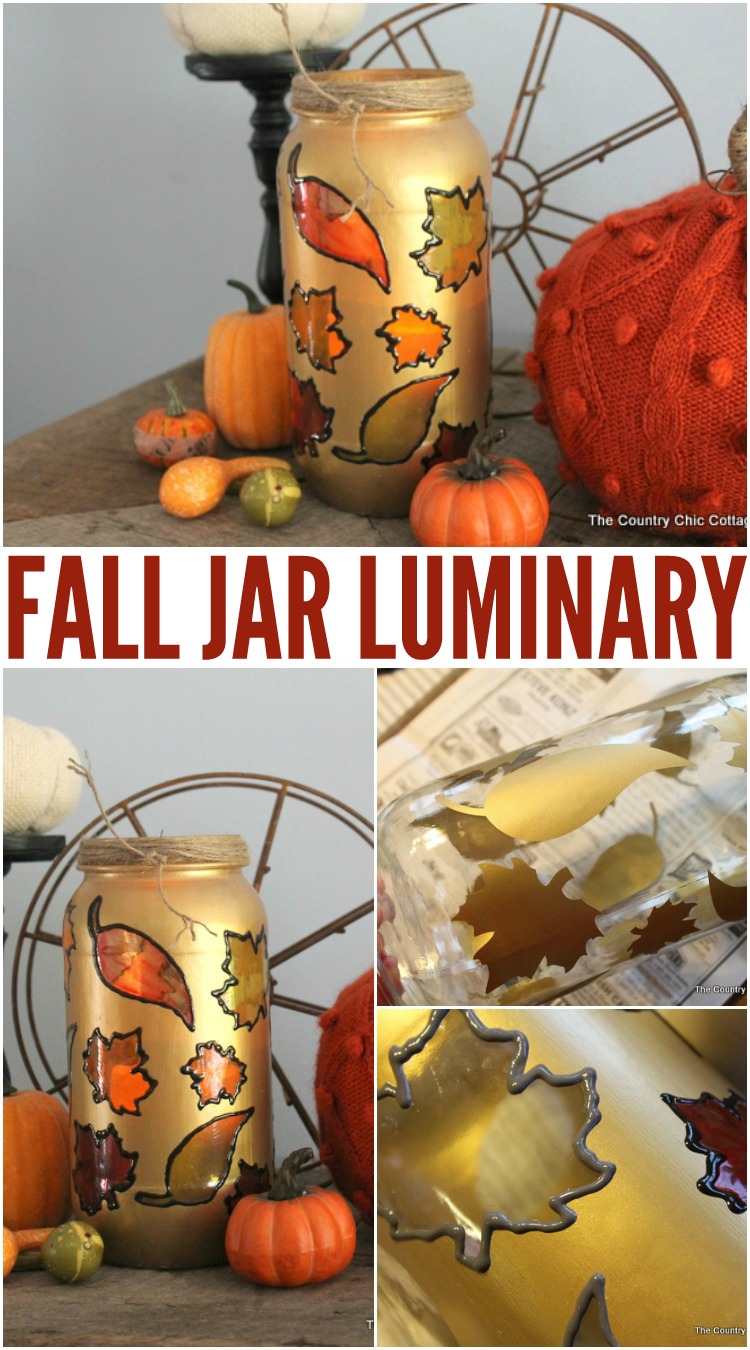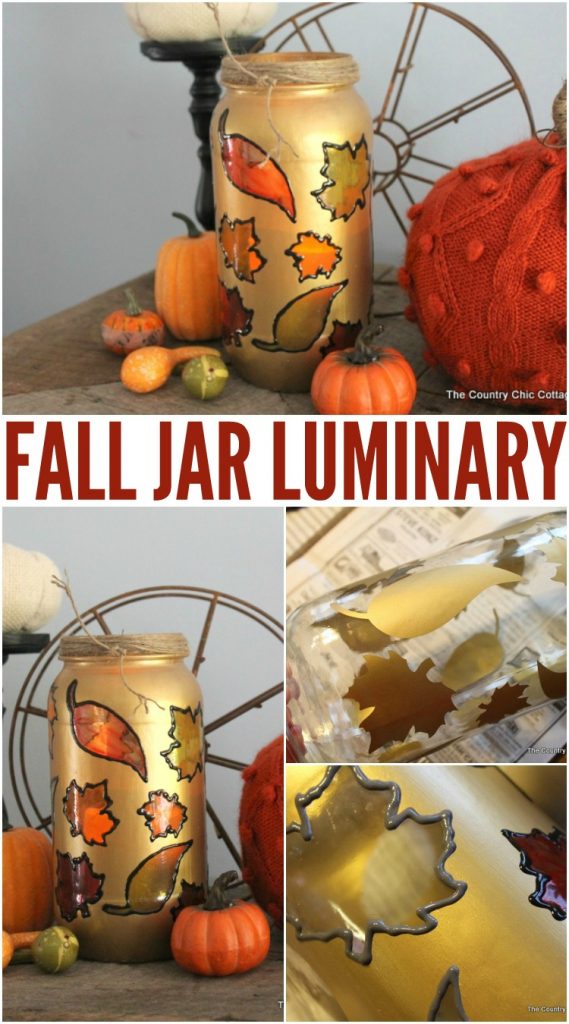 Silhouette Tips and Tricks
Sign up for our email list and we will deliver weekly inspiration with tips and tricks for your machine right to your inbox!