Need some gorgeous love wall art for your home? How about some with farmhouse style? I have a painting technique for you today that will allow you to create this rustic sign in minutes with just two paint colors. It appears to be worn with layers and layers of paint but in reality the technique is quick and easy! This post is sponsored by Testors however all projects and opinions are my own. This one is also a part of Cricut Valentines week and you can see all of the posts for that event at the bottom of this post.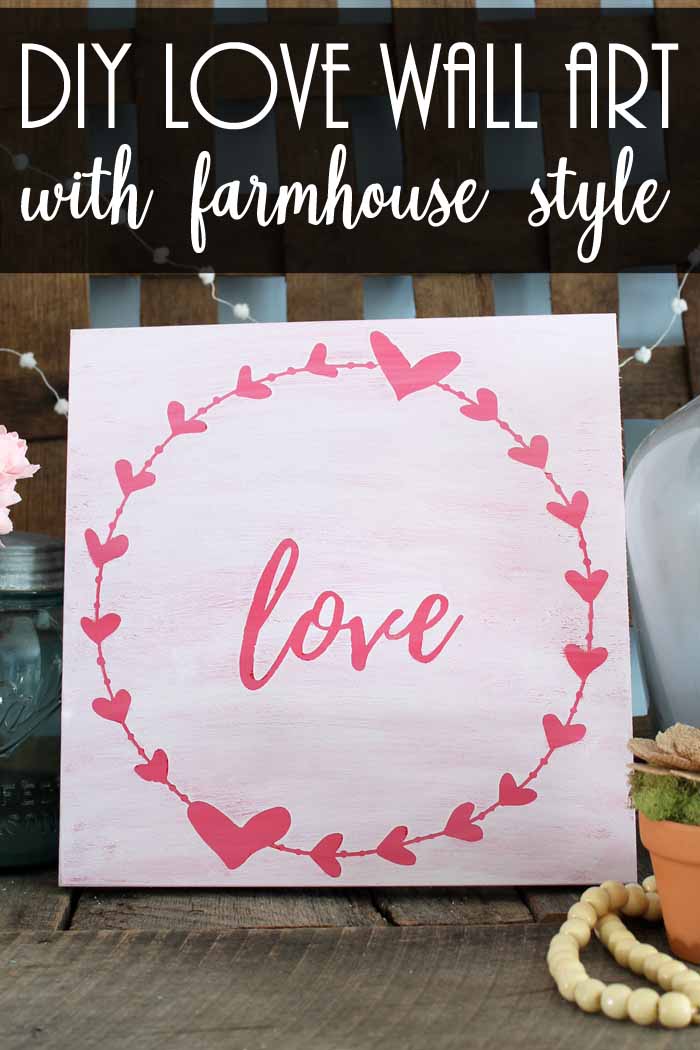 Supplies needed to make your own DIY love wall art: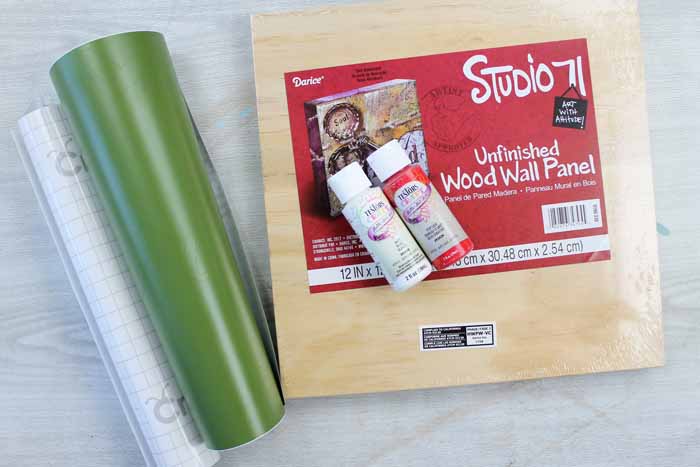 I really want to show you the steps for this paint technique rather than just tell you. So I created a really short video below. Watch it to get an idea of just how I created this love wall art.

Now for some step by step instructions as well just in case you need them!
Instructions:
Start with your wall panel and the white paint. I literally just pour a bit of paint onto the panel.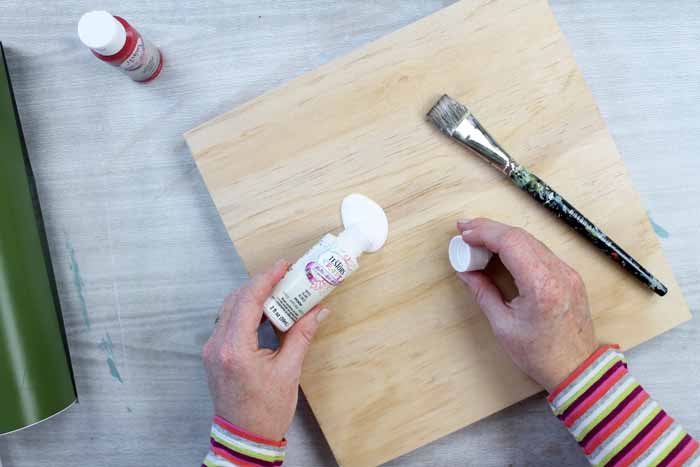 Use your paint brush to cover the entire panel with the white paint. Then, while it is still wet, pour on a bit of red paint. Use your paint brush to spread that around as well. The two will mix creating a pink color that is varied. You will see more white in some areas and more red in others. This will be different for every piece you create but that is the beauty of it! NOTE: Remember to paint the sides of your panel as well.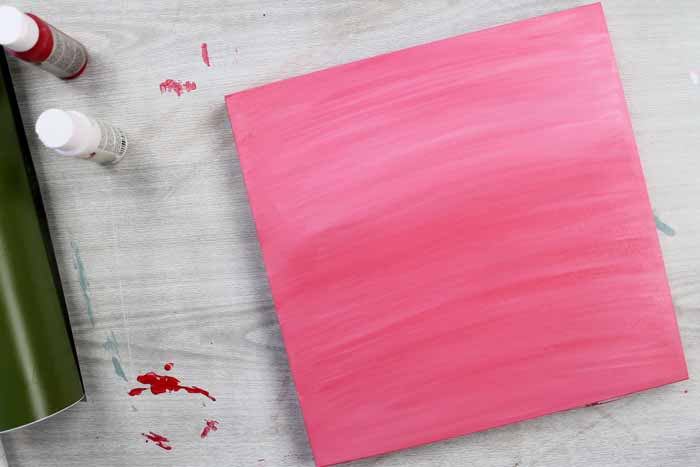 Allow that to dry completely. In the meantime, download the cut file here. Upload it to design space and cut from a 12 x 12 piece of vinyl (any color is fine).
You can also try watching our video below on uploading images.

Once cut, weed any excess vinyl and use transfer tape to apply to your wood panel.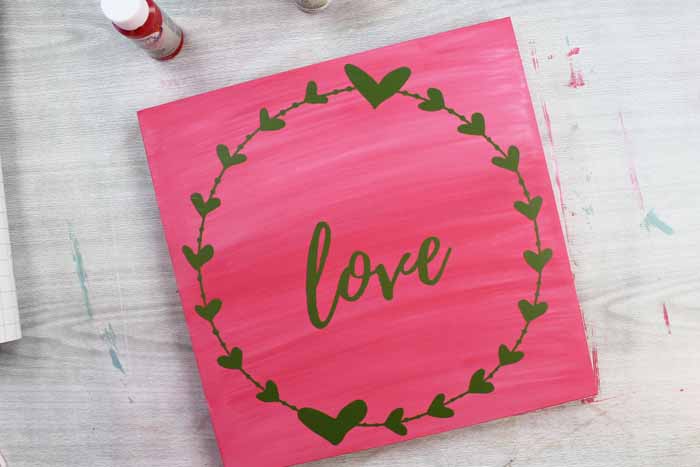 Now you don't want any white paint to seep under your vinyl plus the top layer needs a slight pink tint. So break out the red paint again. Use VERY LITTLE paint on your brush and go around the vinyl as shown below. This will help to seal the edges and give you cleaner paint lines.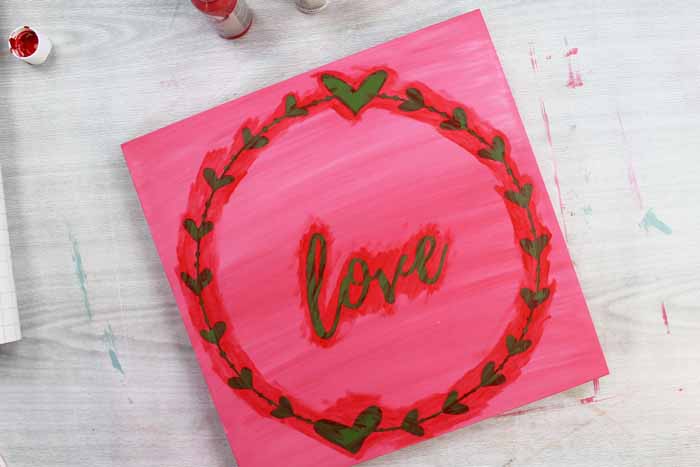 While this is STILL WET, start going over the top with white paint. Use light coats over the top. I did three coats of white paint one right after another. Not allowing them to dry will help to give you that rustic appearance when complete. The red paint we used in the previous step will blend slightly with your white giving you a faint pink tint as well. NOTE: Remember to paint the sides of your panel as well.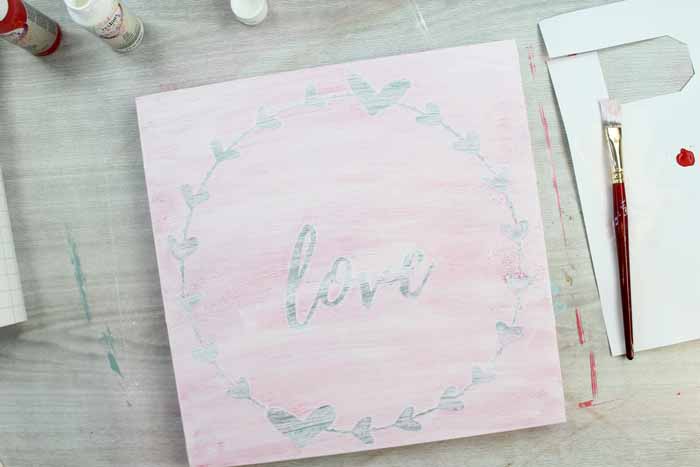 While the paint is still wet, lift up your vinyl and remove it from your love wall art. This is my favorite part! Lifting the masking and seeing that gorgeous art underneath! You can see some of the rustic texture in the image below!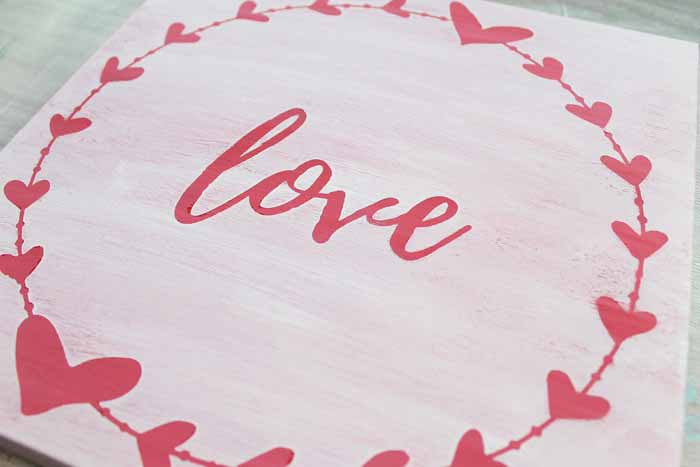 Allow your project to dry completely then put anywhere in your home. This project is perfect for Valentine's Day but it would also work throughout the year. Add a little love to your home decor.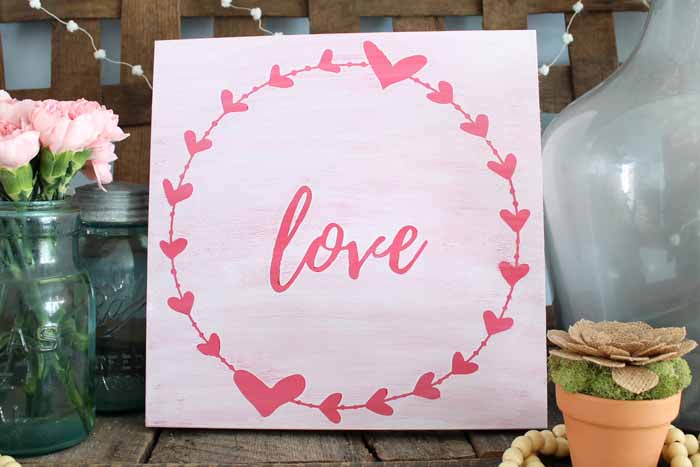 The varying shades of paint that are in this project are stunning considering I literally used two different colors. You can see everything from the brightest red to the brightest white with all shades of pink in between.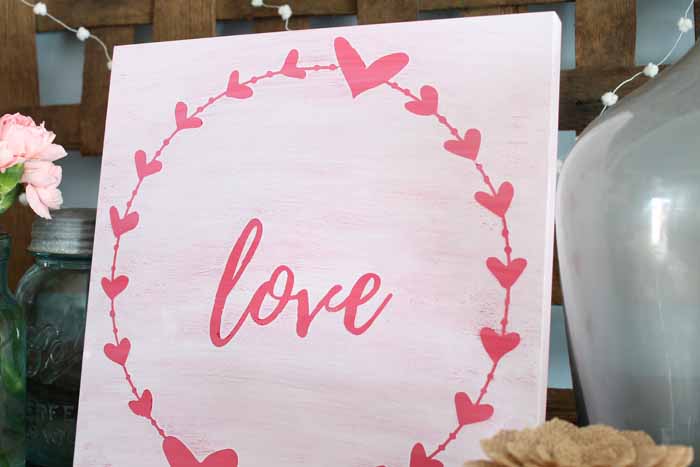 Hopefully you can get a chance to make your own love wall art for your home! I know you will love the stunning results and how they look in your farmhouse style home.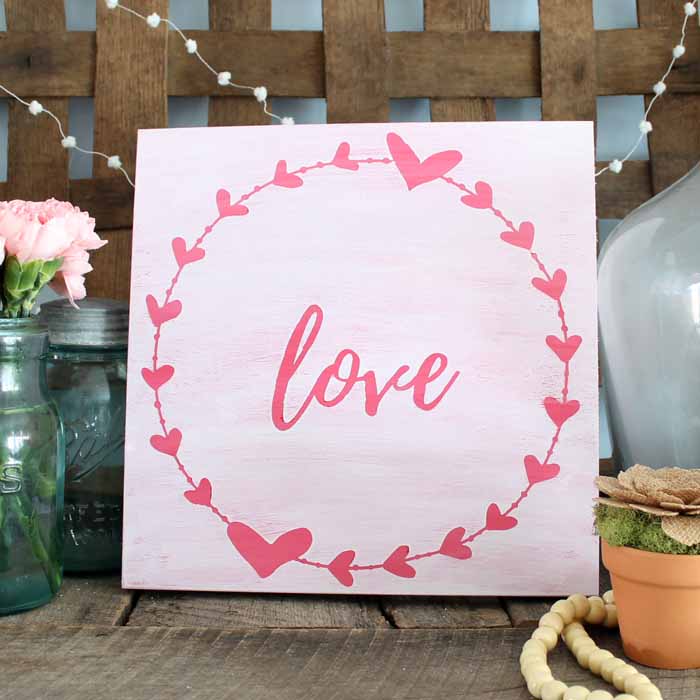 Cricut Valentines
Do you also want more Valentine ideas? We have them for you! I am partnering with 100 Directions, 30 Minute Crafts, and some other bloggers all week to bring you amazing Valentine projects that you can make with your Cricut.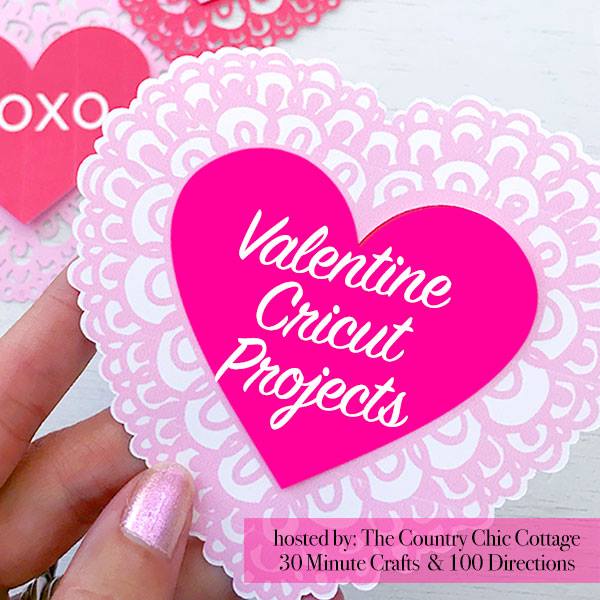 Check out all of the Valentine's Day projects that you can make with your Cricut below. Just click on each image to be taken to a step by step tutorial. Y'all enjoy!
New to Cricut?
Sign up for our email list here to download the Beginner's Guide to Cricut Design Space for FREE today!
Sign up to get the guide emailed to you!