Did you read that title right? A wreath from socks? Yep and I am going to show you how. A few weeks ago I found the cutest striped socks at the Dollar Tree. I even asked on facebook what you would make from them. Most of the responses were sock monkeys but I had other plans. The colors were just screaming spring to me and I decided to make a wreath. How exactly do you make socks into a wreath? Read on to get step by step instructions on how to make my fly a kite spring wreath.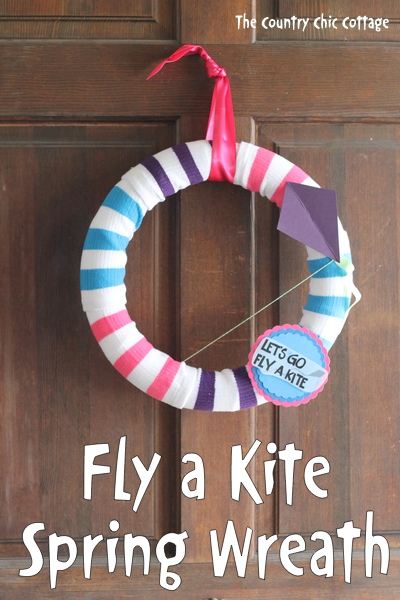 You will need a wreath form and those cute tube socks. I chose three different colors of socks from the
Dollar Tree
for my wreath.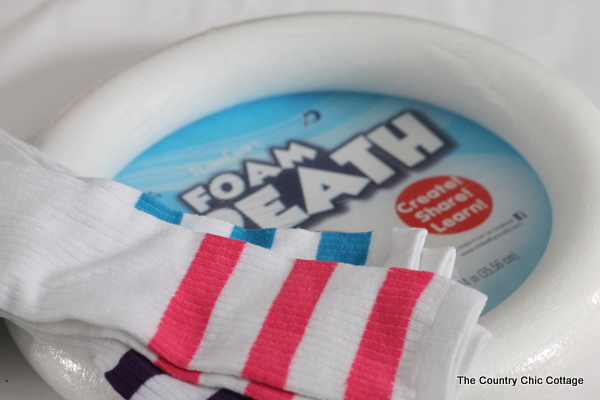 Use a knife or saw to separate you wreath in one area.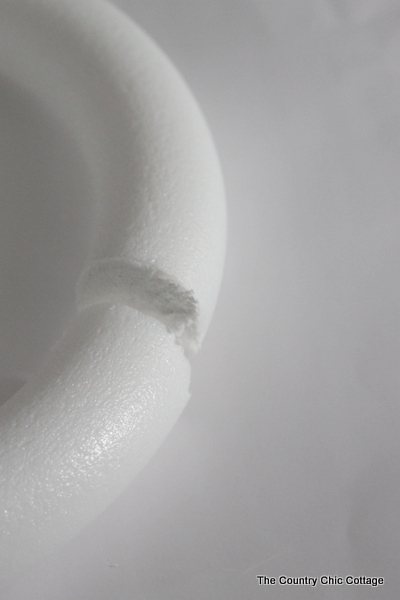 Cut the tops of your socks off as shown.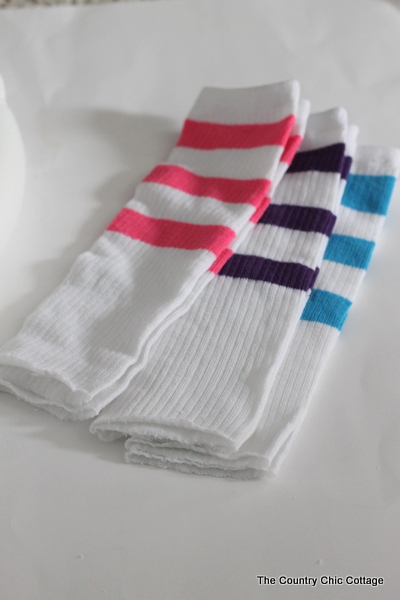 Start putting the socks over the wreath. Just work them over just like you were putting them on your leg. Stripes first works best.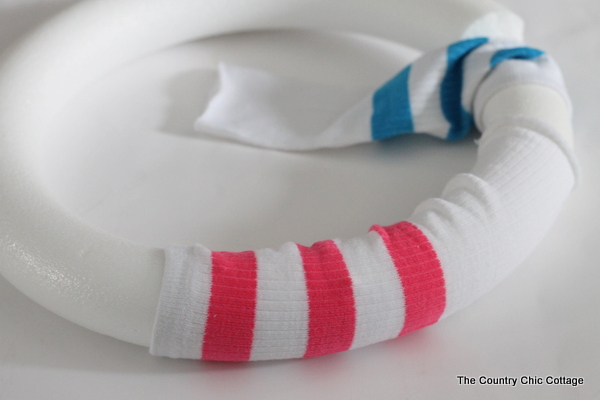 You are going to put the stripes of the next sock over the now raw cut edge of the sock before it.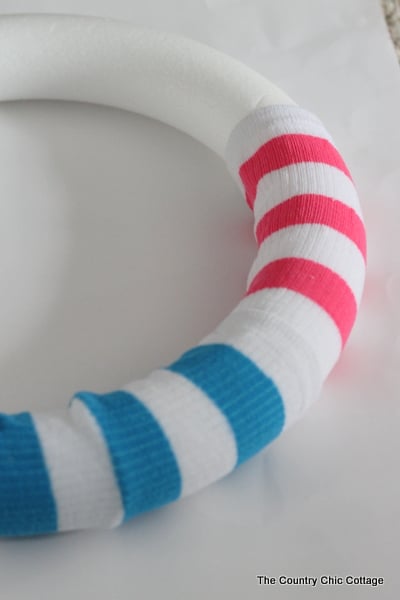 Eventually you will have a complete and finished looking wreath. All of this took maybe 10 minutes! This is an extremely quick and easy method for getting a cute wreath base.
I decided on a kite theme for my wreath after finding the "Let's Go Fly a Kite" graphic below in my scrapbook stash. I used a few other paper elements plus some baker's twine and washi tape.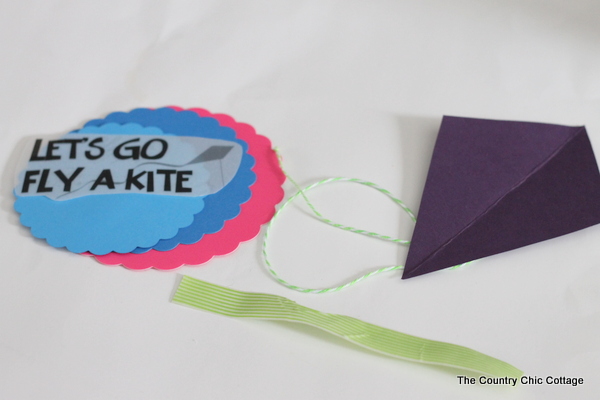 The "kite" went on the side of the wreath with a baker's twine string. You can use whatever you have on hand for the tail. I actually used a piece of washi tape but ribbon will absolutely work. Everything was added to the wreath with hot glue.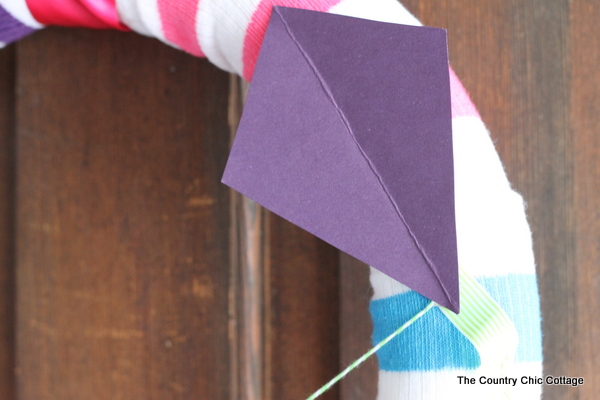 I then added a few paper scallop circles with my graphic on top. Again putting them on with hot glue.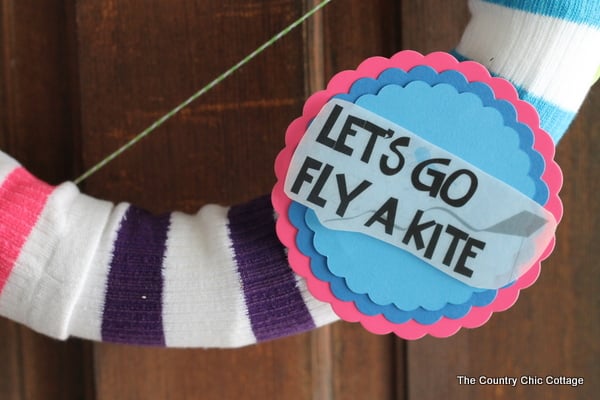 Now just add some ribbon to the top to hang and this one is ready to go on your door.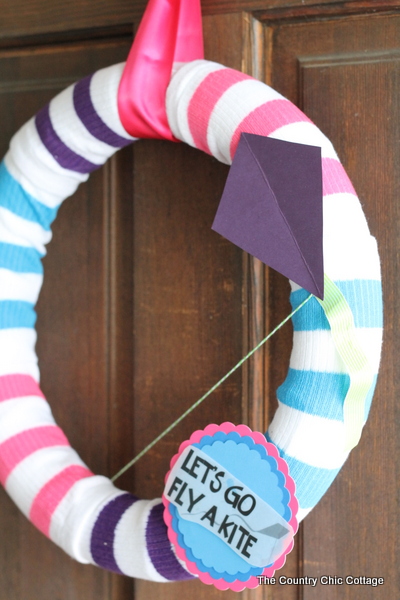 This wreath is perfect for the windy spring months when in fact you do just want to go fly a kite.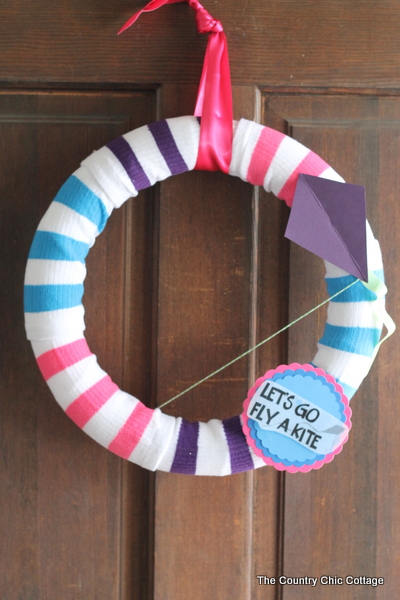 It is so quick and easy you can even find time to go fly a kite with your kids when you are done! Make this perfectly simple spring wreath and add some cheer to your front door.