I have been getting asked to do a foil brand comparison ever since the Cricut foil tool was released. Which foil brands will work with the Cricut foil transfer tool? Well, let's find out! I am putting seven brands of foil to the test to see which will work with the tool and which you should buy to use in your Cricut machine.
For questions on how to use the Cricut Foil Transfer System, you will want to see this post about the tool. I also have a post to see if other Cricut tools will transfer foil if you need that.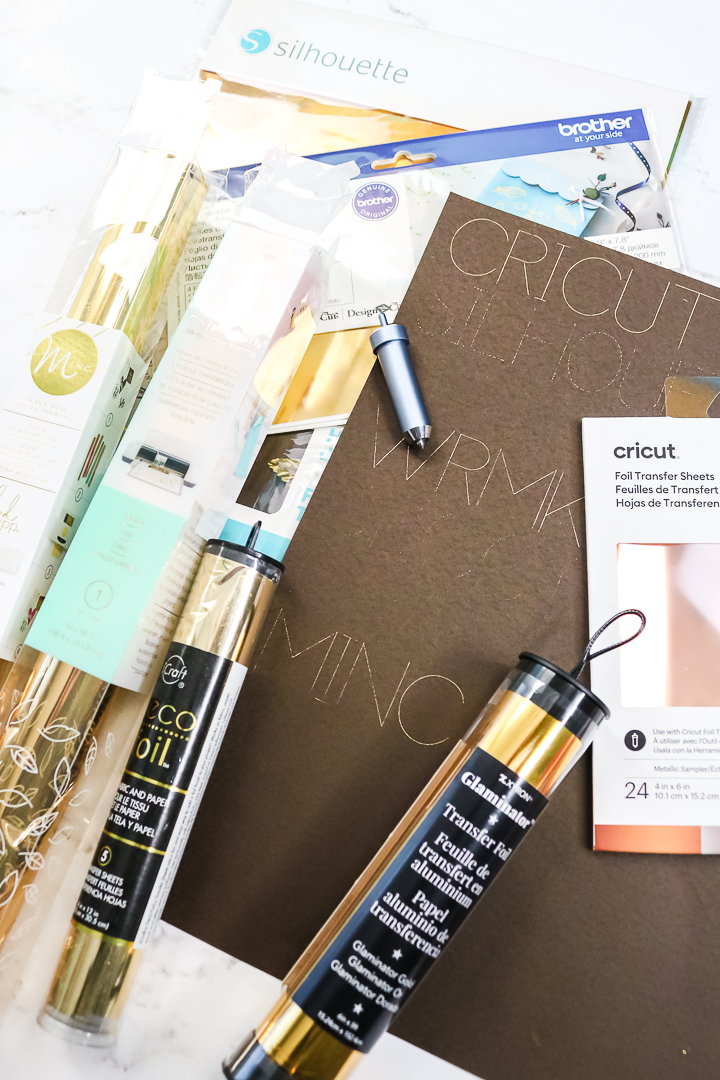 Types of Foil
Before we start, there are different types of foil. Here is a rundown of the most common types:
Pressure-sensitive – this means that when pressure is applied the foil will transfer to the material. This is what the Cricut foil is and what the tool is designed to work with.
Adhesive – this type of foil works when applied to some sort of adhesive. This could be a glue or even melting printer toner to act as an adhesive.
Heat – this foil will transfer to a surface when heat is applied.
Now, just because the Cricut foil tool was meant to work with pressure-sensitive foil doesn't mean some of these others won't work. I say, why not put them all to the test!
Foil Brands Tested
We are going to test the following brands of foil just to see what will happen when the Cricut foil tool is applied.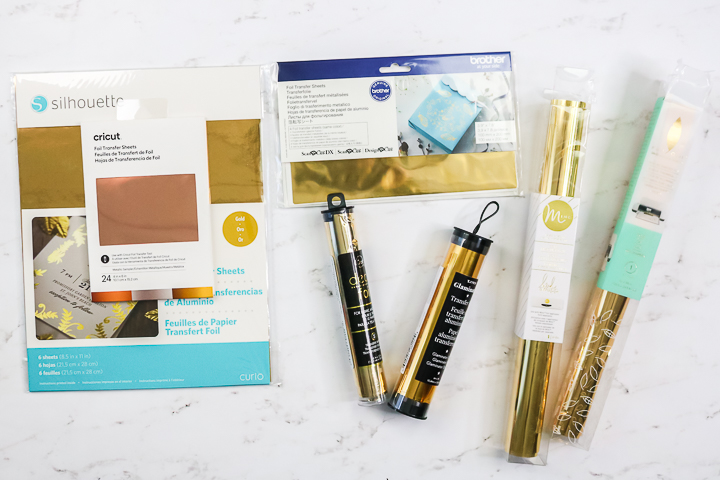 Foil Brand Comparison with the Cricut Foil Tool
You can actually watch my entire comparison on the video below. See for yourself which foils work and which do not!
Can't watch the video or missed some of the information? You can also follow along with each of the foils below.
This one is our baseline as I already know that is works with the Cricut Foil Transfer System. Please note that I am using the same cardstock, tip, and setting for every foil used. You can see how great the Cricut foil did in the image below. For every example, I will have the foil as well as the paper as some of the foils did not work at all.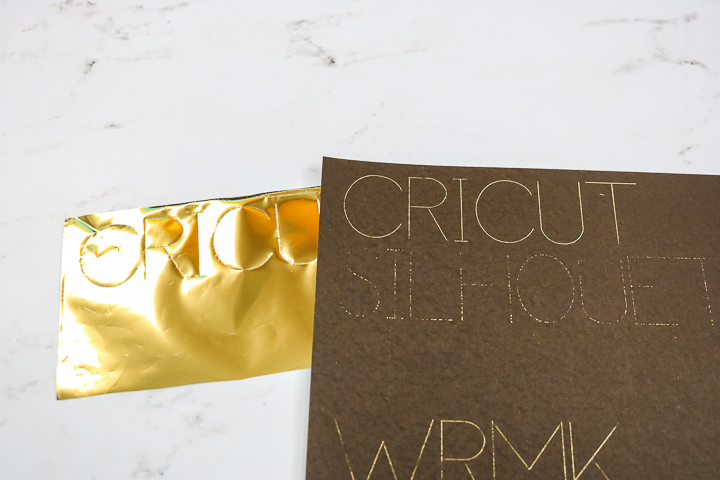 I expected the Silhouette foil to work as I believe it works with their engraving tool so should technically work with pressure. However, the Cricut either does not use enough pressure to make it work well or there is something else different about the Silhouette tool. You can see that the transfer was very inconsistent.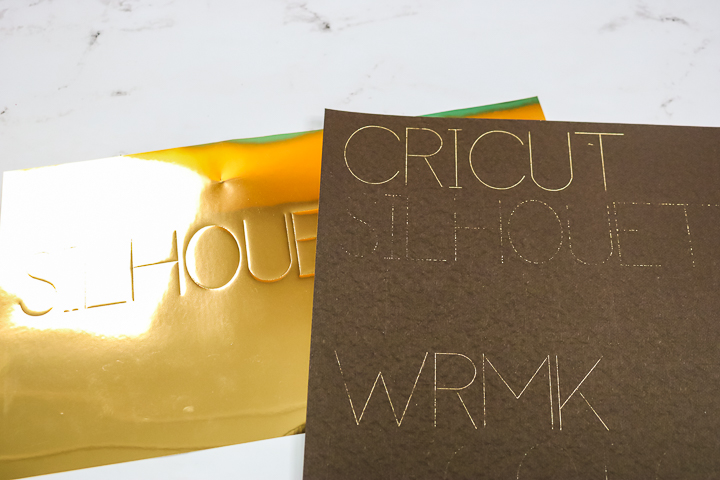 This foil actually works with an adhesive pen that you put in the machine. But, it was worth a try anyway. It actually didn't transfer at all.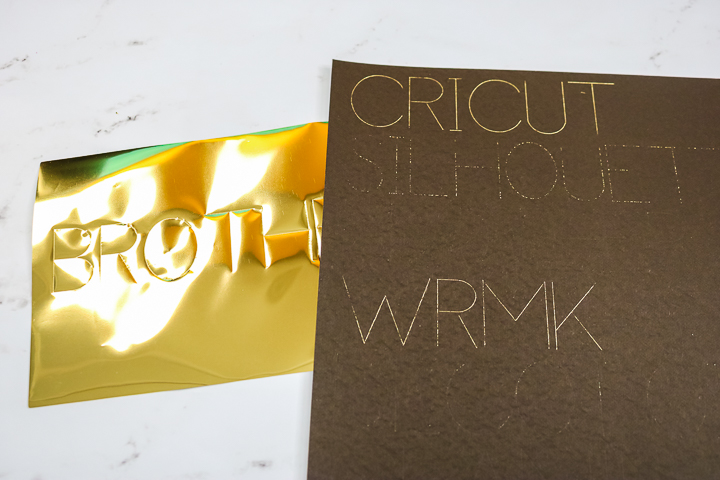 This foil actually works with heat and the WRMK foil quill. It did transfer a little with the Cricut foil tool. The transfer was not great so I do prefer the Cricut brand of foil over this one.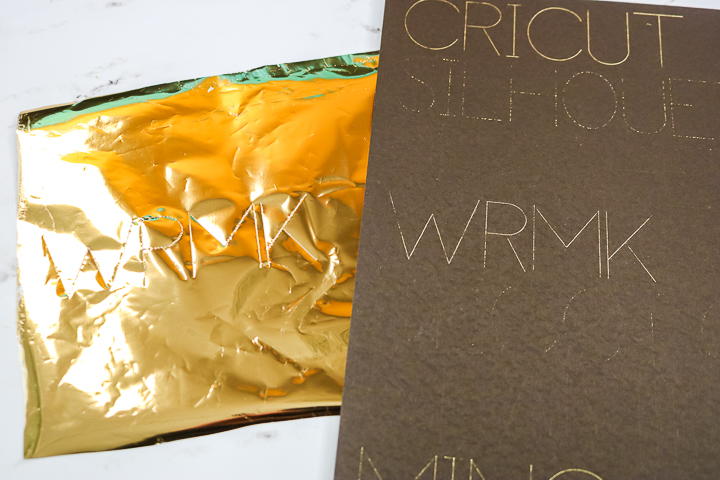 There are so much variety with this brand that I was hoping for success here. It is designed to work with adhesive and it barely transferred at all with the Cricut tool so this one is definitely a failure.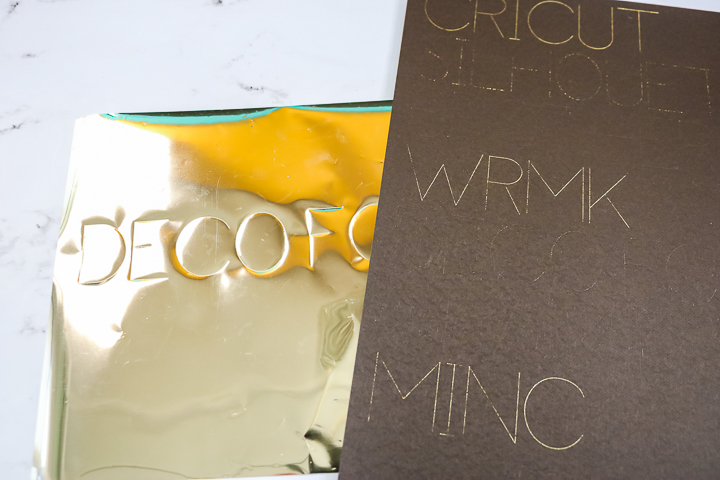 This works with the "Glaminator" which melts toner to use as an adhesive. There was basically zero transfer of this foil using the Cricut tool.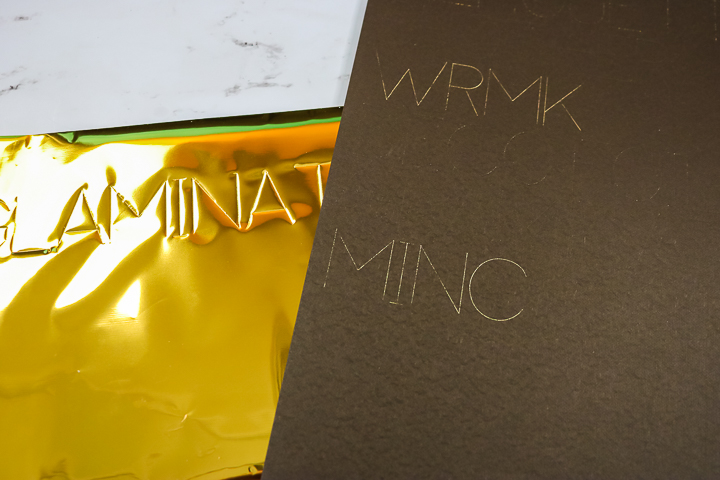 This is another foil that is primarily used with toner acting as an adhesive. It did transfer to the cardstock with the foil tool from Cricut, however, the transfer was not very good. The Cricut foil definitely did a better job.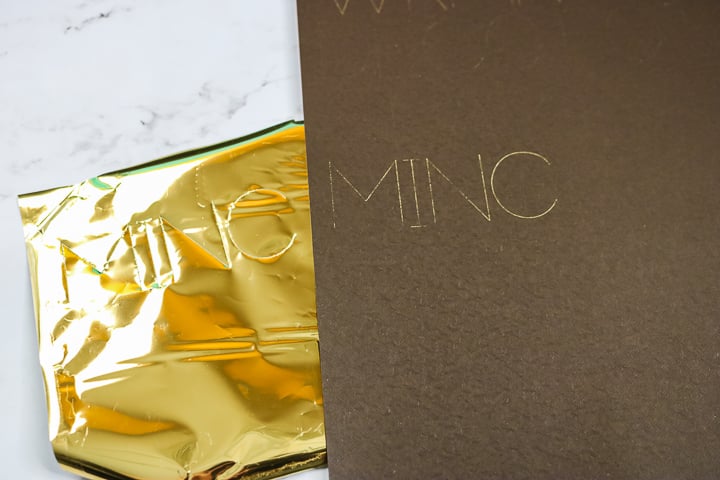 Which foil should you buy?
I can definitely say that the Cricut foil did a much better job than any of the brands that were tested. I looked online for any other foil brands that I thought might work and these were the only ones that I came up with. My friend Cori also tested the Spellbinders foil and you can see her results here.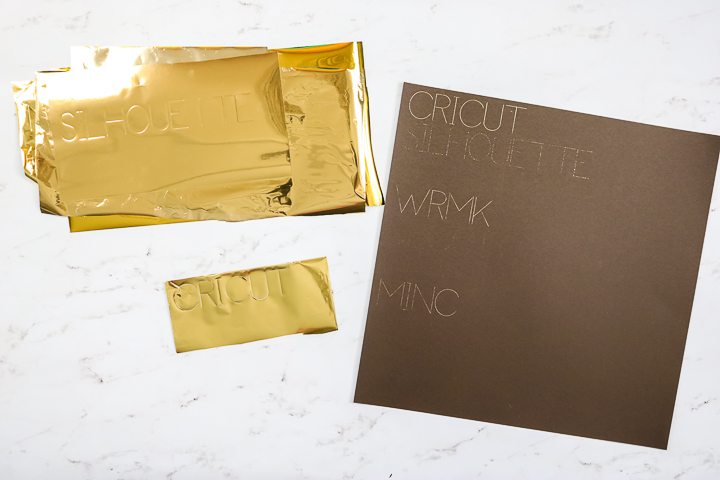 For my projects, I will just grab the Cricut brand. I am excited that they seem to be coming out with more colors. Maybe patterns will be next? A girl can dream right?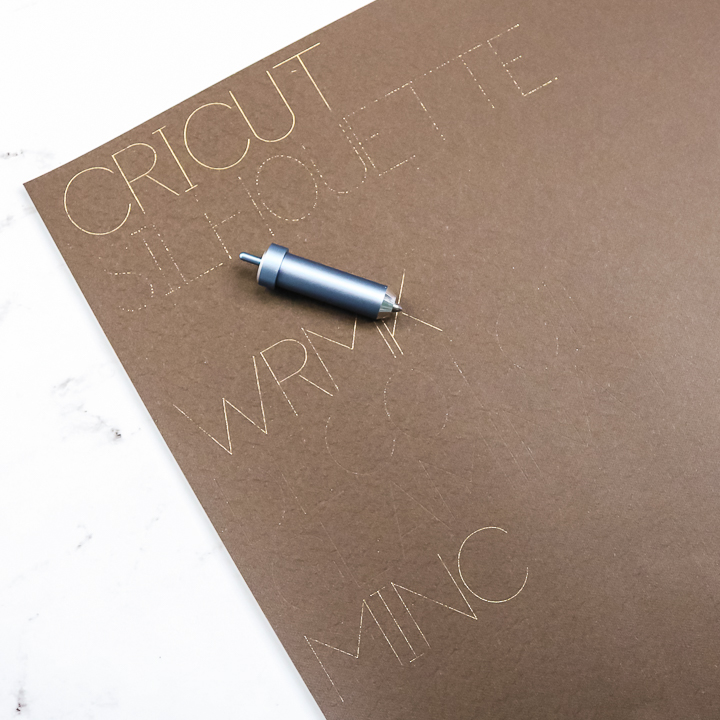 Hopefully this foil brand comparison helped you to figure out which brand of foil to buy for your Cricut tool. It may save a few of you the headache of getting the wrong foil as well! I know that many people believe that all foil brands are the same but this shows that they definitely are not!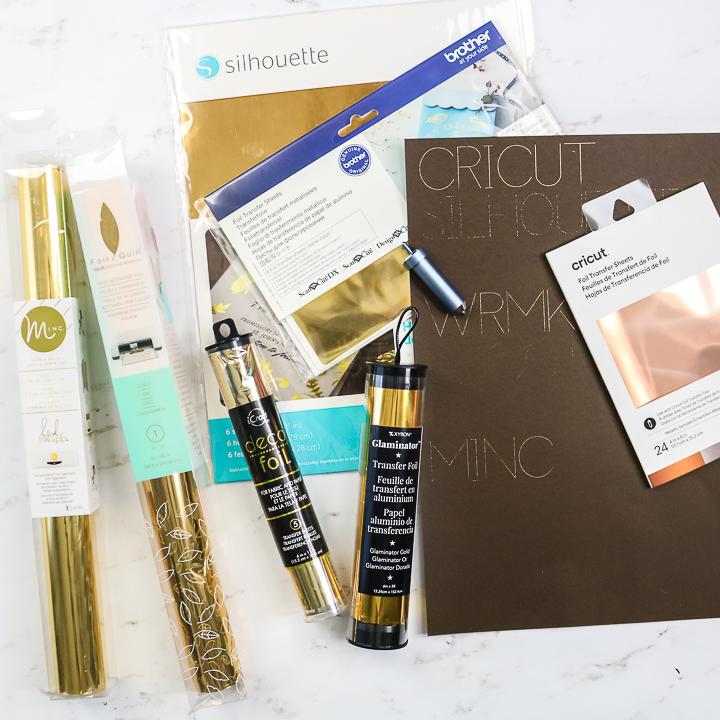 So, be sure to keep the right foil on hand for the right job. Depending on the tool you are using, you might just need a different type of foil for the project to turn out correctly. As you can see, I have a quite a few brands on hand right now so I should be ready for anything!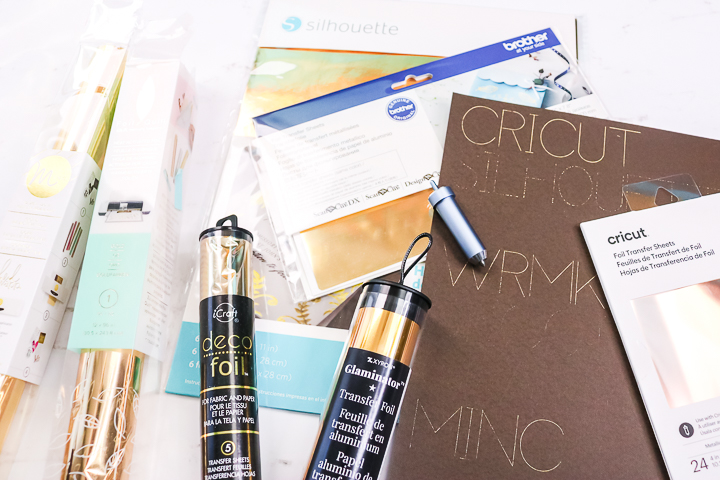 Use this foil brand comparison to choose the right type of foil for your next craft project. Then be sure to keep the Cricut foil on hand for use with your Cricut foil tool. You will be so much happier with the results!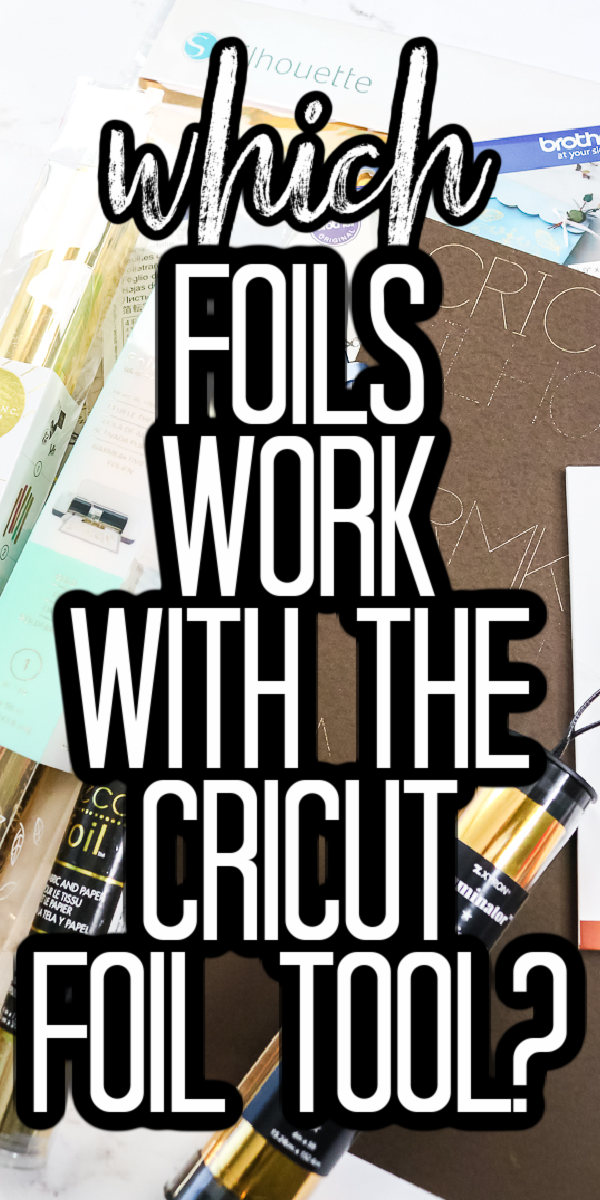 Want more with the Cricut foil tool? Try the links below as well!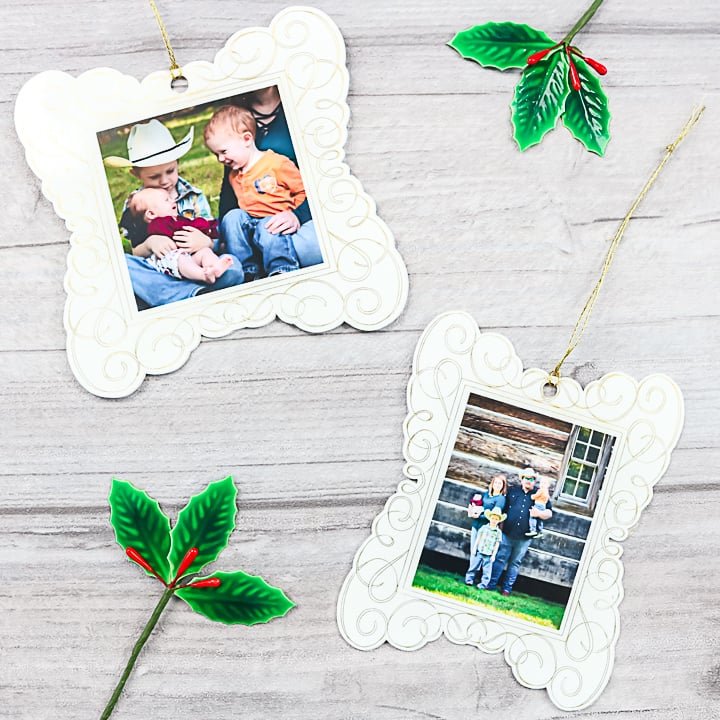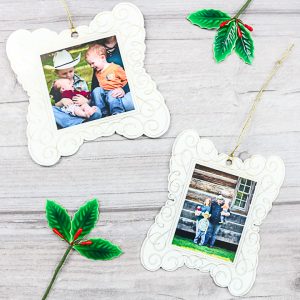 Foiling Christmas Ornaments on Photo Paper
Learn how to foil on photo paper and make some photo ornaments for your Christmas tree.
Read More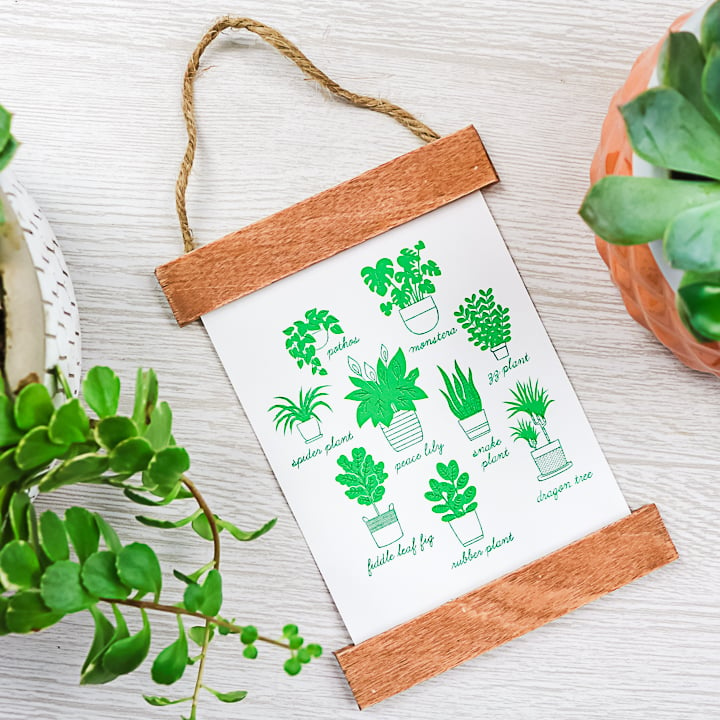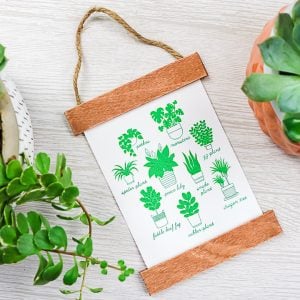 Foiled Plant Art with Cricut Print Then Cut
Learn how to use foil with Cricut print then cut and make gorgeous prints with metallic accents.
Read More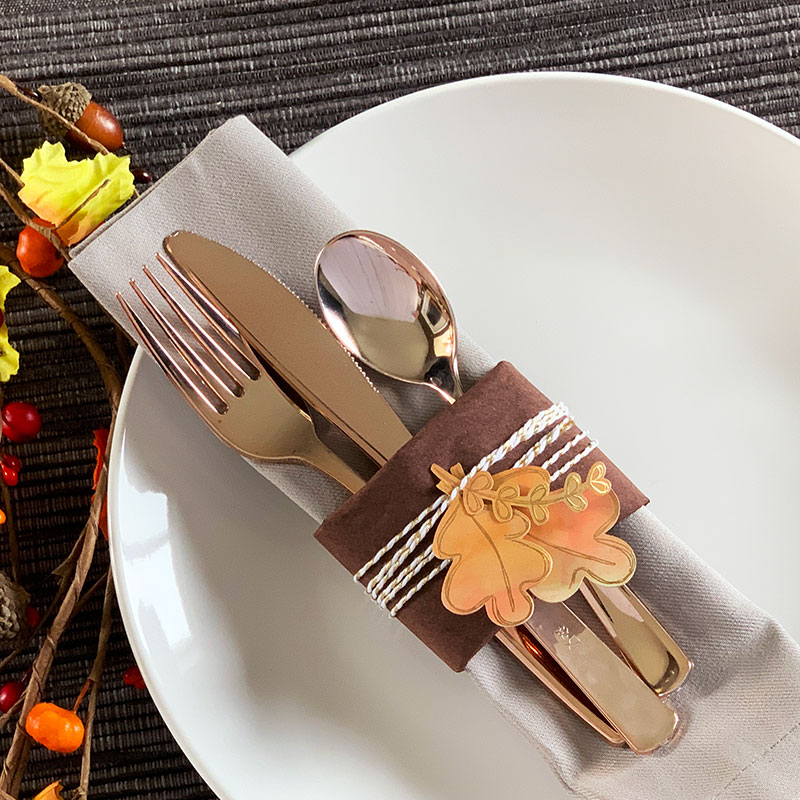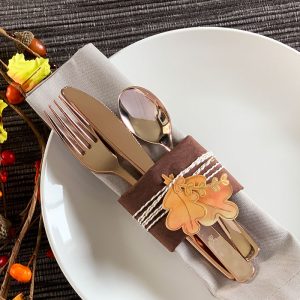 Fall Place Setting with a Cricut Machine
Use your Cricut and the foil transfer tool to make this gorgeous fall place setting perfect for Thanksgiving.
Read More