A few months ago now we had a football themed party for my son's birthday. I saved a few pictures so I could share some football party ideas with y'all this fall. Just a couple of ideas that would work for any football themed party.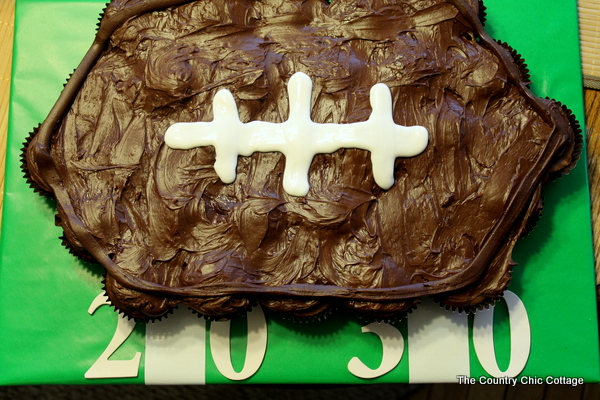 Start with a plain piece of cardboard and cover in green wrapping paper. Add Duck tape stripes with chipboard numbers for field lines. Then some chocolate iced cupcakes placed in the shape of a football complete the look. Spread the frosting to look like one giant football and add some white icing laces.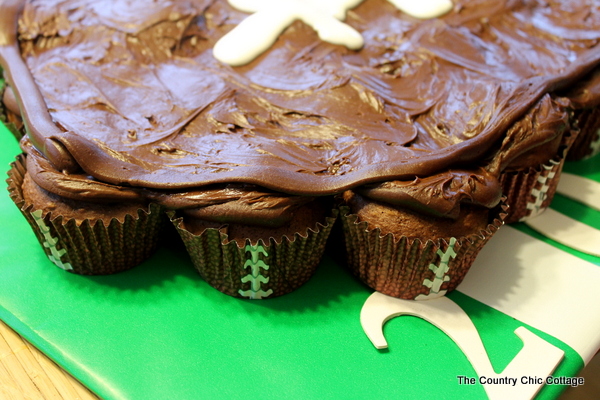 I used the same theme for wrapping the presents. Wrap in plain green wrapping and add Duck tape with numbers. Such a simple way to add a football theme to wrapped birthday presents.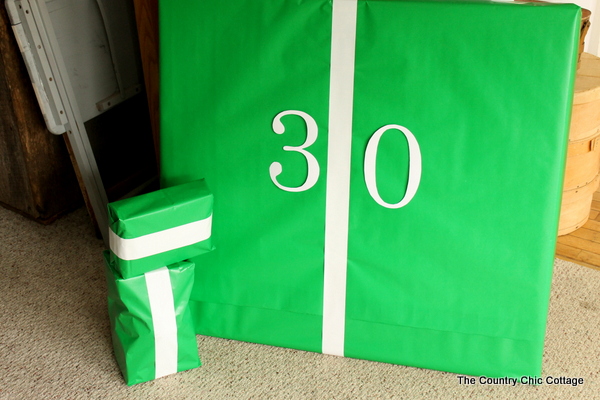 I cut out the numbers on my Silhouette for this project but you can use a print out and a pair of scissors it is that easy!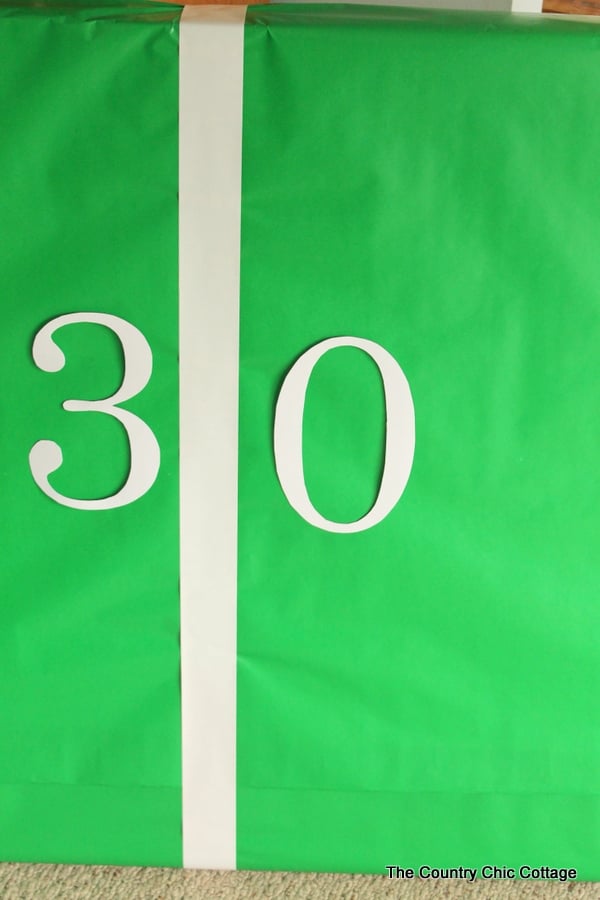 For more football party ideas be sure to see my:
Y'all enjoy!