Use your Cricut machine to create Halloween tote bags with myself and Cori from Hey, Let's Make Stuff. We are hosting a live event and you can join in with the replay below. Just watch to learn how to use HTV on a tote bag or create along with us in real-time. I know you will love the 6 SVG options we have for you to make cute bags for yourself or any little trick-or-treater in your life!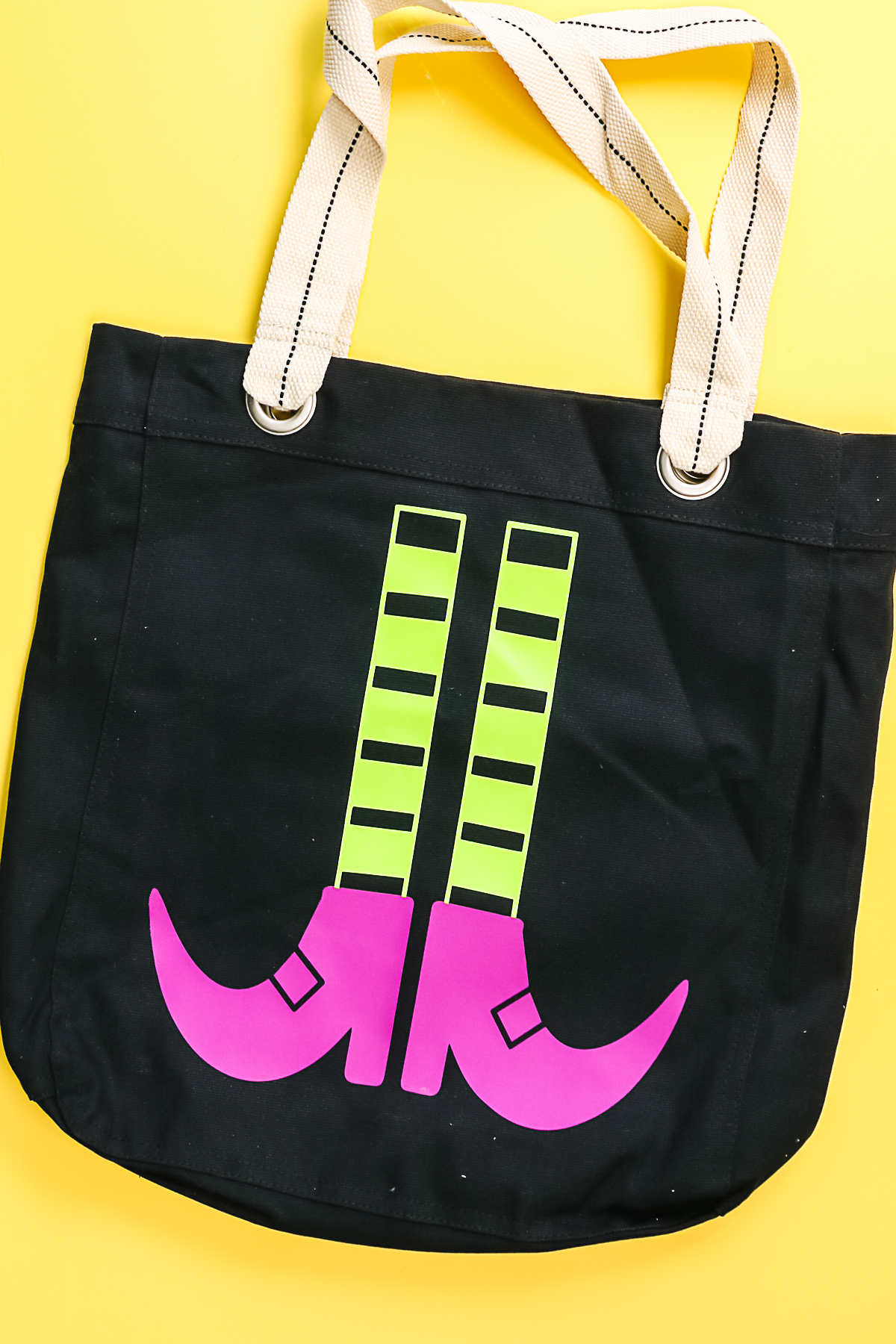 Halloween Tote Bags Live
Just click play on the video below to watch the replay of our live event. We are no longer live, however, I can answer any questions that you have in the comments section below.
Can't watch the video or missed some of the information? You can also follow along with the instructions below.
How to Put HTV on a Tote Bag
Have you ever put heat transfer vinyl on a tote bag? It is actually a fairly simple process. I even find that this is a great beginner project for those new to Cricut. Start by gathering your supplies.
Supplies needed: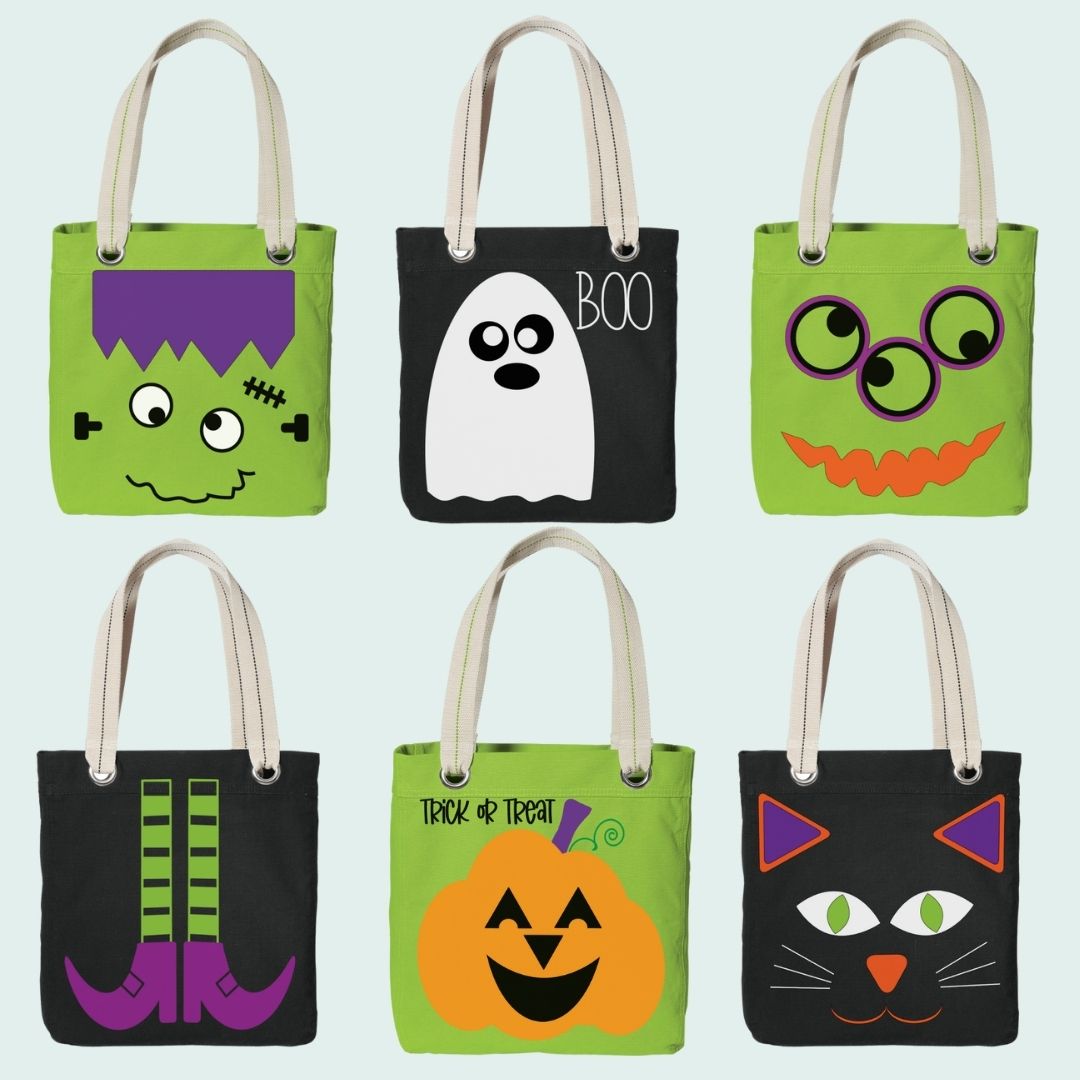 Cutting and Applying HTV
Upload the SVG file of your choice to your Cricut machine. You can see more about how to do that here. There are six design options to choose from in the bundle.
Size your file to fit your bag. Remember to take into account things like the seams on the bag and make sure design where it does not overlap those seams. I like to use a sewing tape measure for this step as it allows me to get a more accurate measurement.
Put the HTV onto your mat with the shiny side down. This will ensure that you are cutting the correct side. TIP: Use a brayer to push the HTV down onto the mat. This is especially helpful if you have an old mat that my be dirty.
Cut each color using the iron-on setting on your Cricut machine. Be sure to mirror your mat before cutting. NOTE: Before clicking make it, be sure that like colors are attached together by picking them and clicking the attach button.
Once all of your pieces are cut, weed away the excess from each of your HTV colors. Be sure to weed away anything around the outside as well as things like the centers of letters.
Then start by pressing your first color to your tote bag. Be sure to find the time and temperature instructions for the brand of HTV that you are using. I always recommend pressing the first layer for as little time as possible. Then add on other layers if you have any other colors.
After you press, peel back your carrier sheet. If the HTV is not stuck, just replace the carrier sheet and press once more to ensure everything is stuck into place.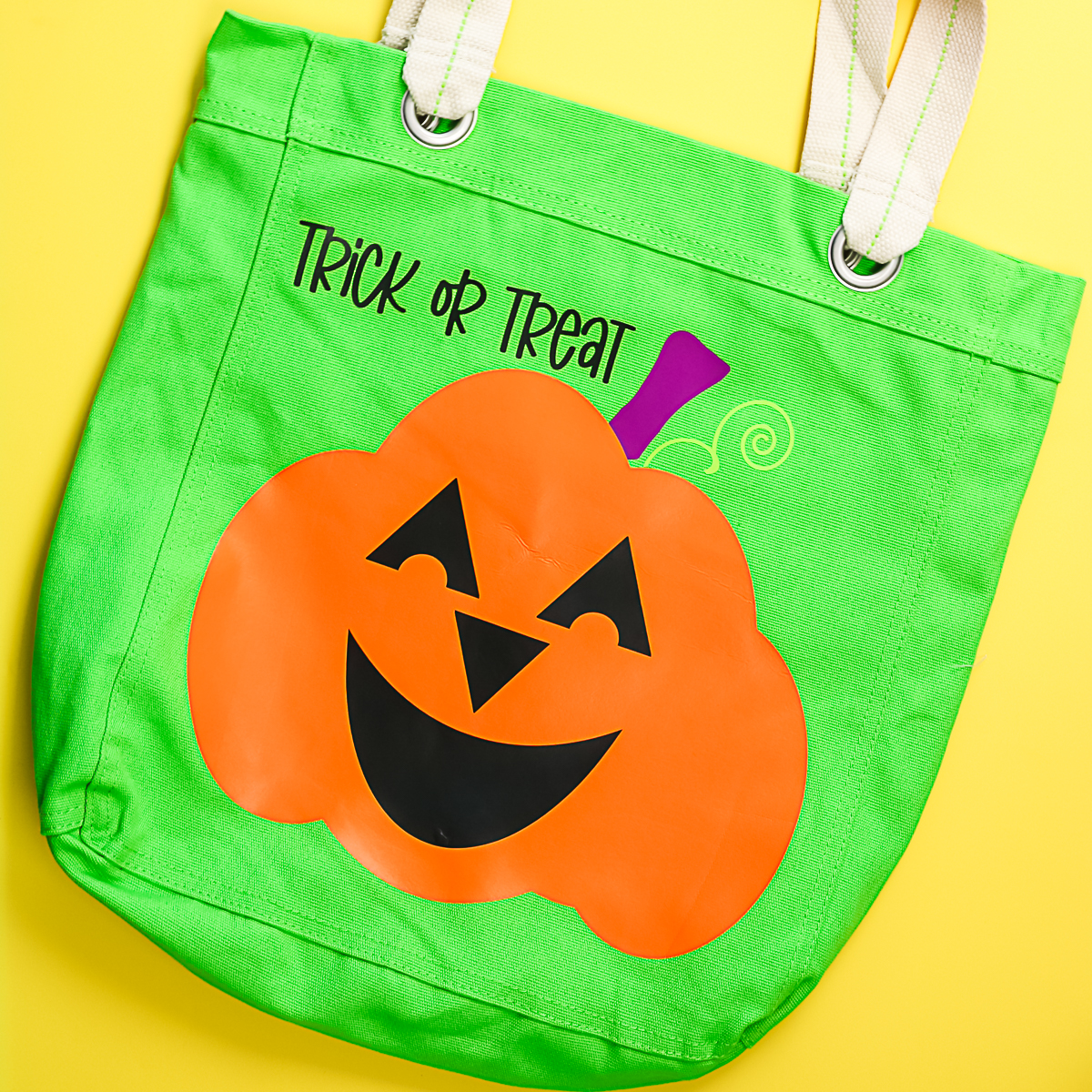 Personalizing Your Bag
Let's chat about ways to make these bags your own. There are several options for creating a bag that is unique as your little one.
Choose different HTV colors to make it personal for the recipient.
Add a name or a phrase for an extra special touch. You can actually watch us do this at the end of the live video above.
Make the design smaller and just put in one corner for a unique look.
Mix and match from various files to create something creative that is all your own!
Get creative with this project and make a Halloween tote bag that you can be proud of. I know you will love the results and love learning how to use HTV.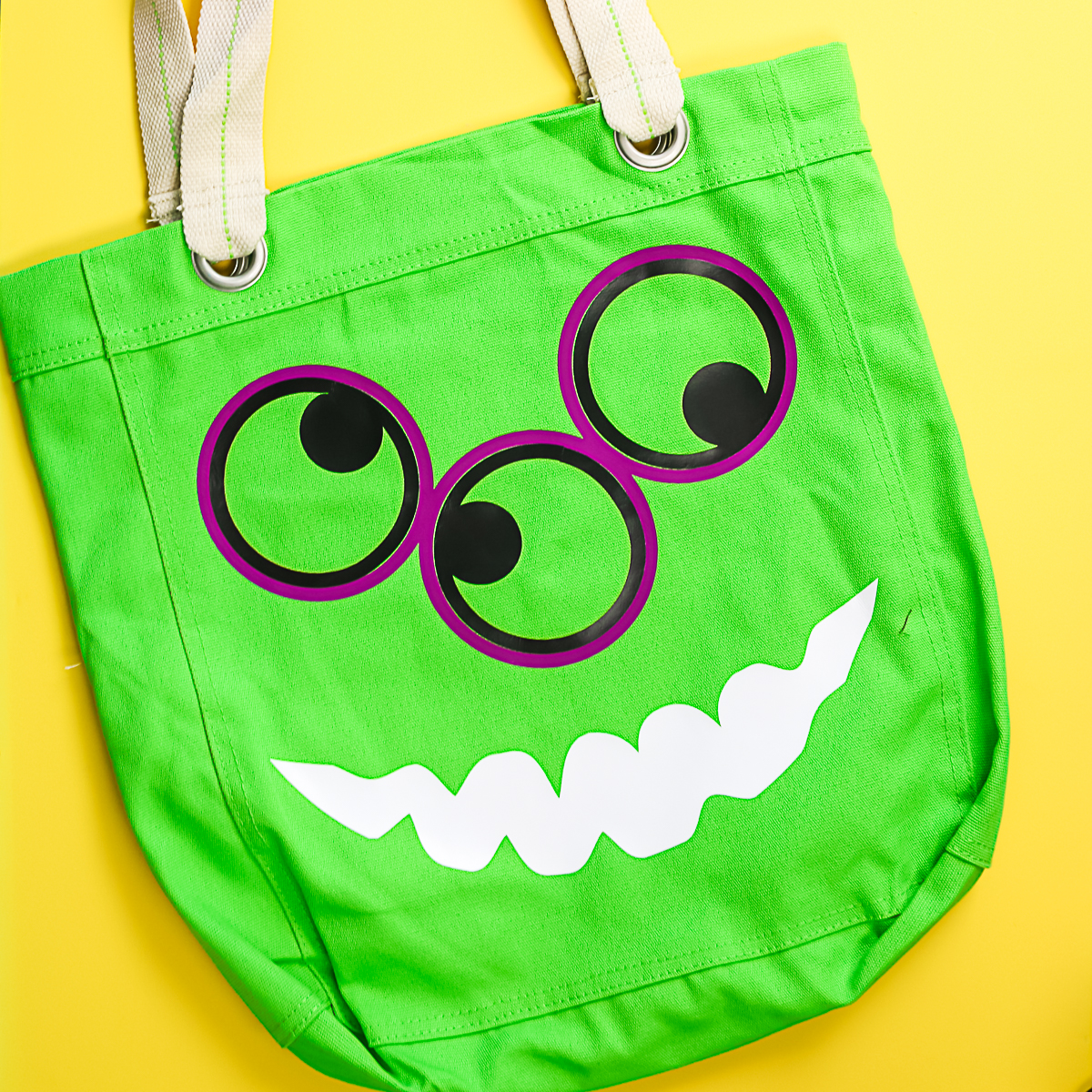 Follow Cori on Social
If you haven't already, be sure to follow Hey Let's Make Stuff on social so you don't miss a thing!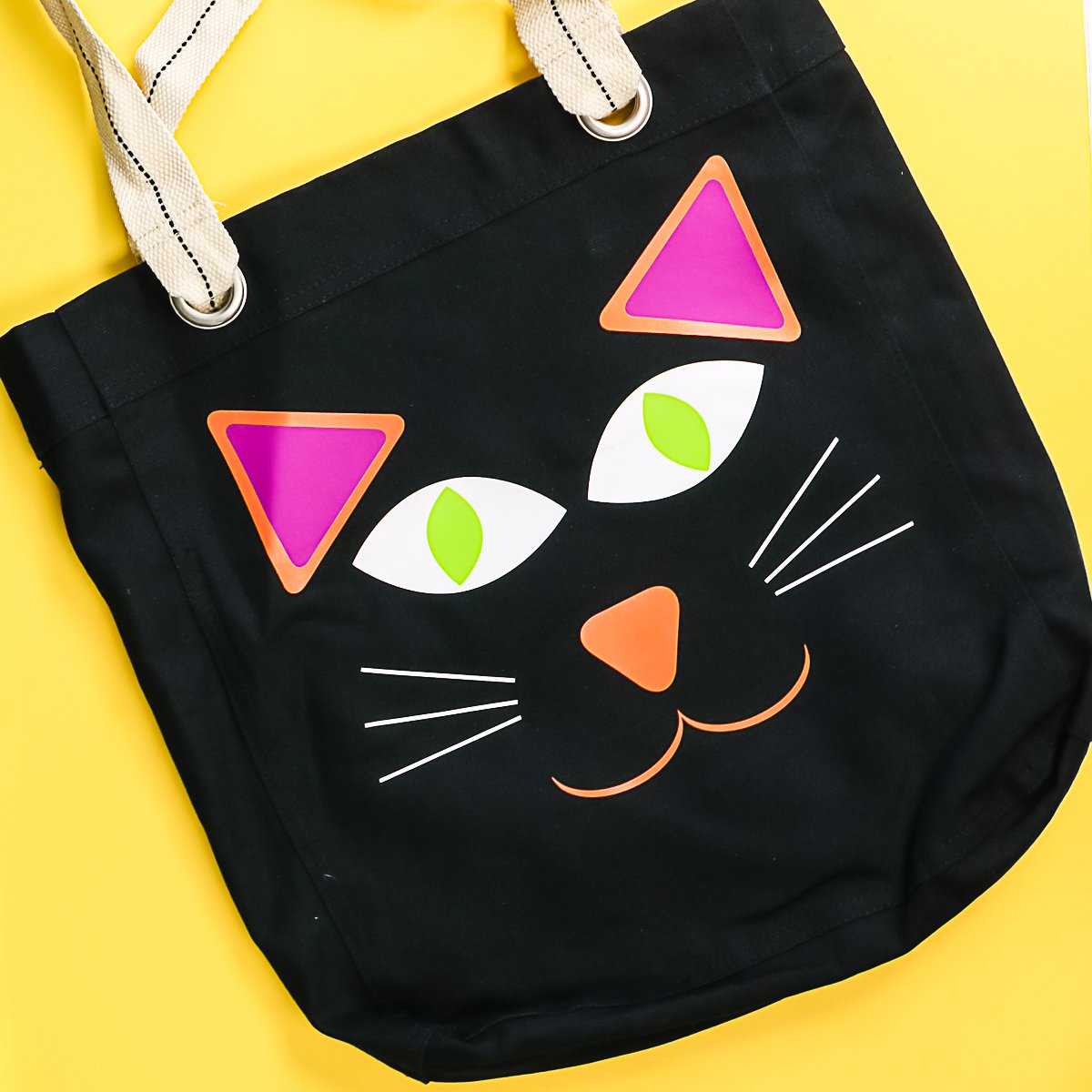 I hope you enjoyed making these Halloween tote bags live as much as we did! Enjoy the replay above and be sure to make a version of this project for your little ones this holiday season!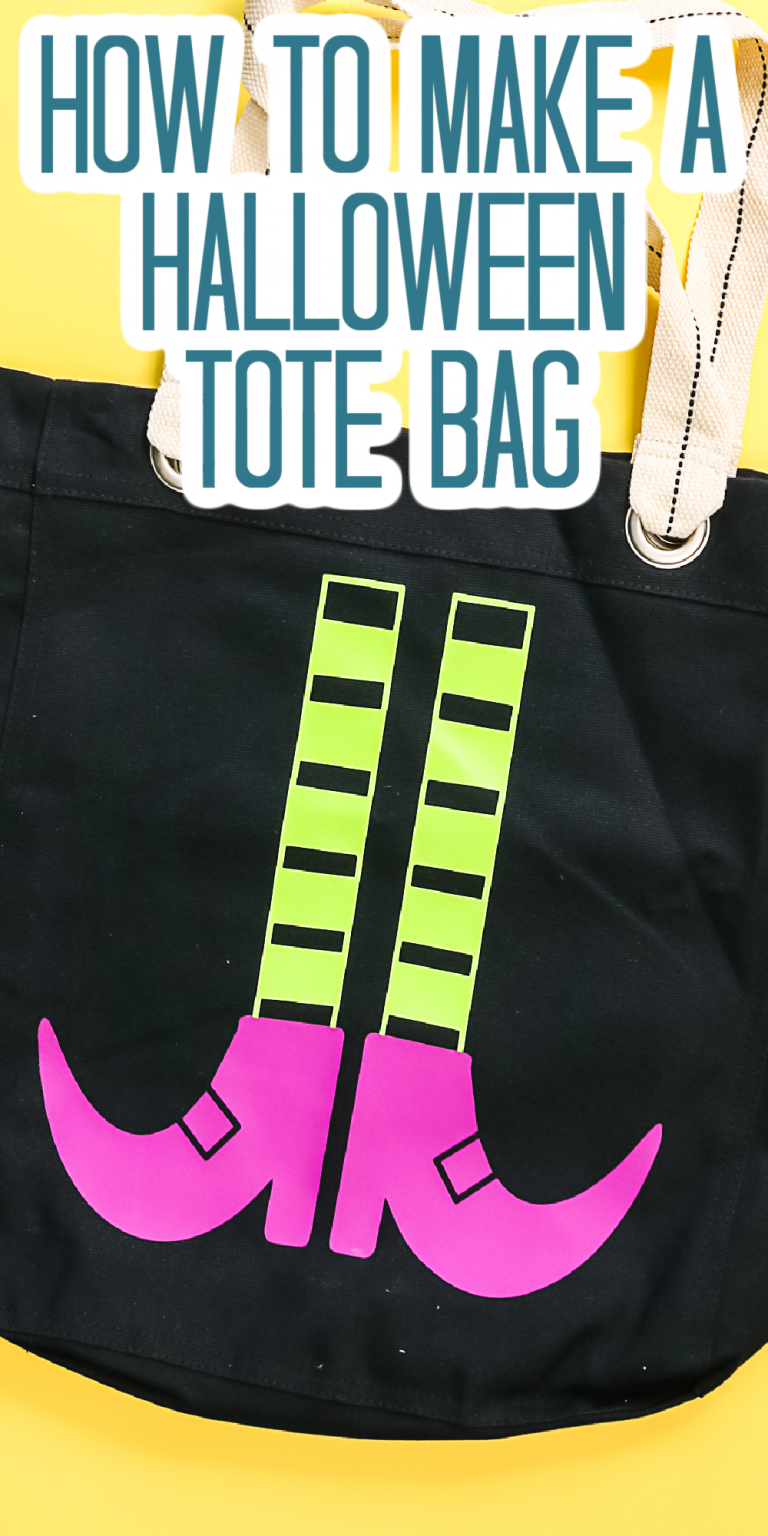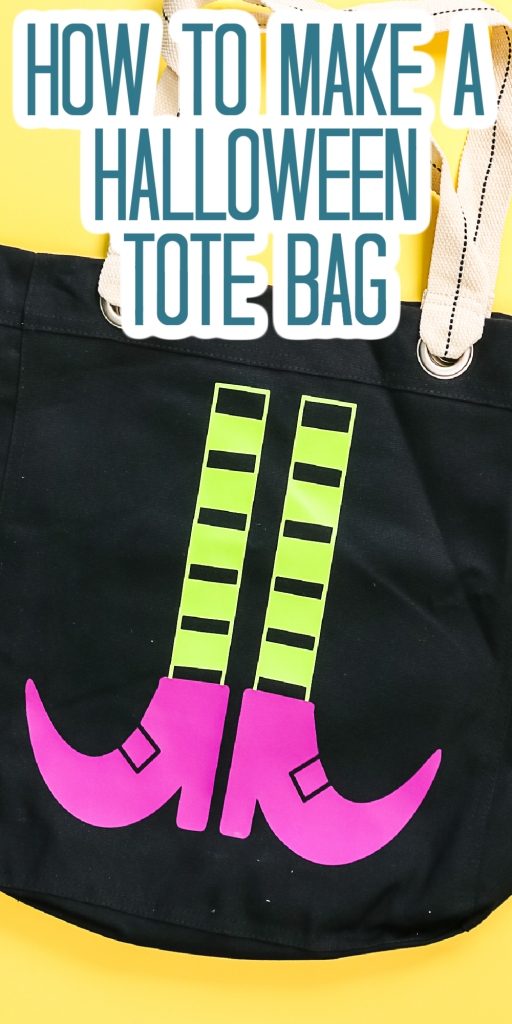 Want even more live crafting fun?
You will also want to join us on November 18th for some more holiday Cricut crafting. This time we are making cute holiday mugs and you will love the results. Click here to sign up if you haven't already. We would love to see YOU at our next live video premiere!