You might be confused about when to mirror when cutting on your Cricut machine. Which projects require a mirrored image and which can just be cut as designed? We are here to answer all of your questions! Whether you are using heat transfer vinyl or regular adhesive vinyl, there are conditions where mirroring may be necessary. Read on to learn everything you need to know about mirroring the design on your Cricut!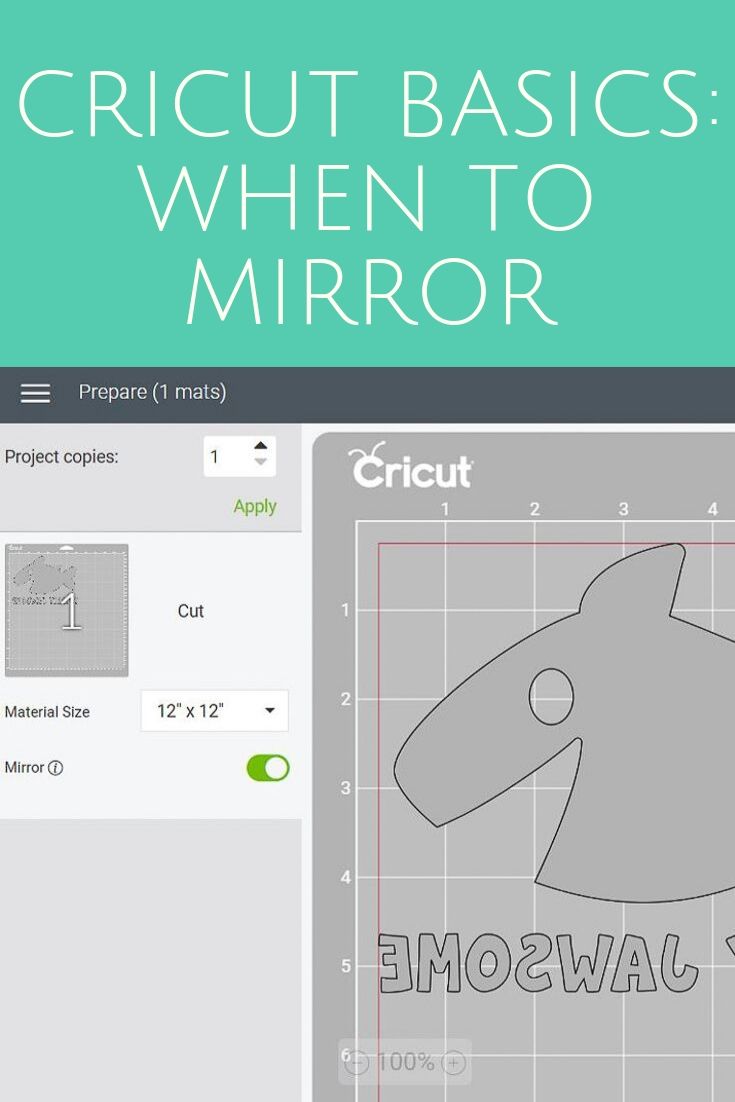 When to Mirror Heat Transfer Vinyl
Heat transfer vinyl needs to be mirrored every single time you cut it. You will need to place the material face down on your mat then cut the BACK of the material with your design. Then you will press it with the transfer sheet up to your shirt. This will result in your adhesive being face down on your shirt or another substrate.
There are only a few exceptions to this rule. The first is printable heat transfer vinyl. These will not be mirrored when cut and may even require a transfer tape to move your design. Be sure to follow all instructions that come with vinyl of this type. The second is if you are going to add the heat transfer material to something clear and want to read it from the front. Then you will not mirror before cutting.
When to Mirror Infusible Ink
The same rules apple to Cricut's new Infusible Ink that apply to heat transfer vinyl. Whenever you are cutting out a design or even drawing with the pens and markers, you will want to be sure to mirror your design. These will also need to be cut with the good side of the material face down on your mat. You will press it when the transfer sheet face up similar to heat transfer vinyl. If you have not worked with Infusible Ink before, you may want to read our starter's guide.
When to Mirror Adhesive Vinyl
Adhesive vinyl should rarely be mirrored. Most of the time you will cut your design without mirroring and place the material face up on the mat. You should then use transfer tape to put over the top and move the design to your substrate. The only exception to this is when you are going to put vinyl on the back of something clear. So, if you are putting a design on the back of a clear plate or on a window. If you want the design to be legible or in the correct orientation in these cases, you will need to mirror before cutting.
How to Mirror Your Cricut Design
So, now that you know when to mirror your design, the question is how do you do that? It is simple! When you go to cut your design, click the mirror to on for each of the mats you are going to cut. You will need to do this for each of the mats. The preview on the right will also show mirrored before you cut. Once, you have the design mirrored, it is now time to cut and make something amazing with your machine!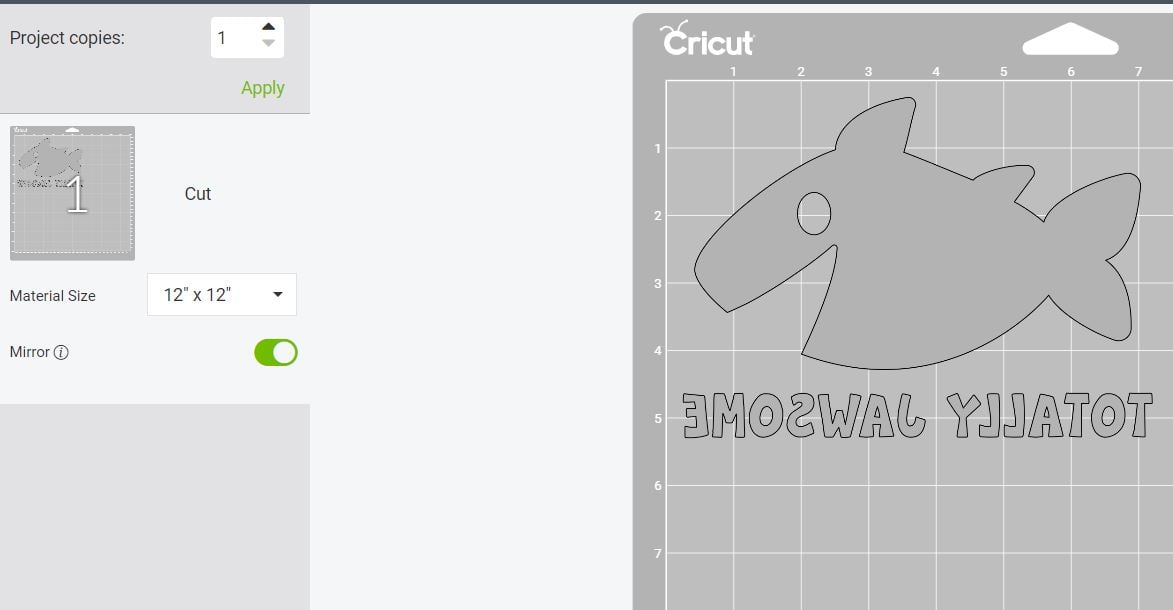 I hope this helps you understand when to mirror your design when cutting with your Cricut. If you have any specific questions, please drop those below. Otherwise, use this advice to get crafty!
Love this Cricut basics tutorial and want more? Try the links below!
New to Cricut?
Sign up for our email list to download the Beginner's Guide to Cricut Design Space for FREE today!
Sign up to get the guide emailed to you!