You too can make this hand print art for Father's Day. It is so simple y'all! This one is perfect for kids of all ages but especially those of you with babies and toddlers. Add those hand prints to a piece of art and never forget just how small those hands were!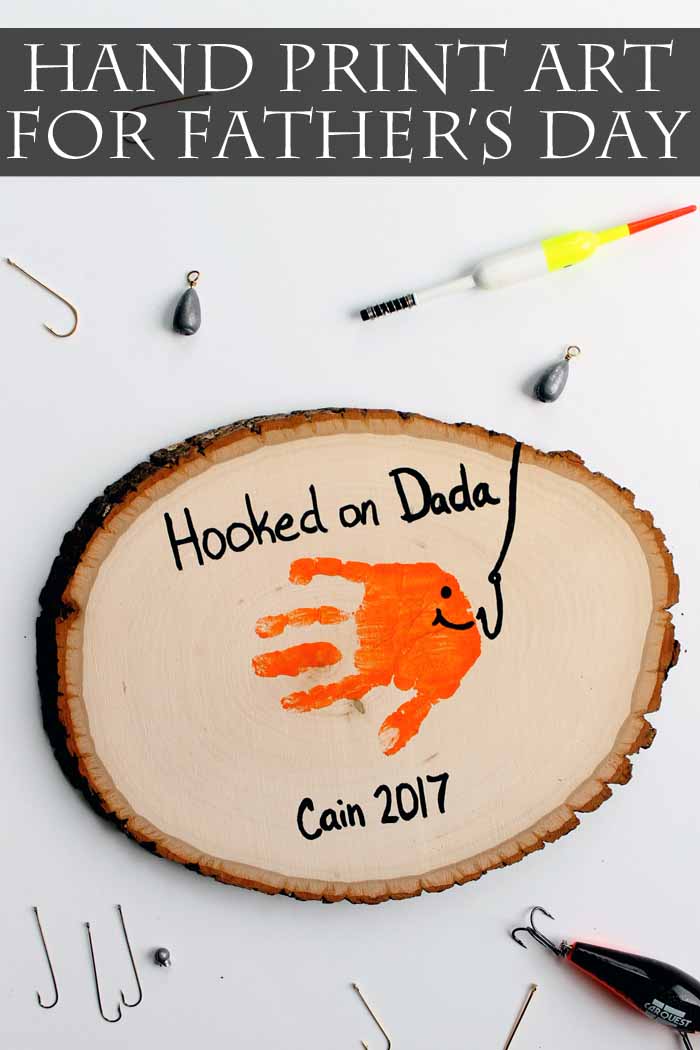 Supplies to make your own hand print art:
Some links below may be affiliate links which means that you do not pay anymore.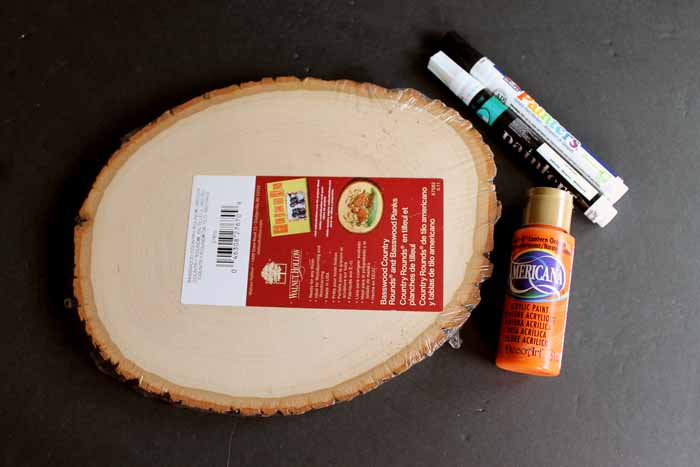 I thought it would be fun to make a video for this one. It is really so super simple. Anyone can make this Father's Day gift idea! Get out those little hands and some paint. Watch the super quick video below to see just how we did it.

Can't watch the video or confused? Follow along below!
My tip for getting good hand print art is to put the paint directly on the hand with a paint brush.
Press the hand onto the center of the wood slice. Try to get all of the fingers and palm.
Remove hand and wash away paint.
Allow the hand print to dry completely before continuing.
Prime a black paint marker until it is writing well.
Add "hooked on" with whatever name the child has for their father or grandfather.
Paint on a fish hook, line, fish eye, and mouth.
Be sure to add the name and year so you will not forget!
You may have to go over all of the writing a few times with the paint marker to get the same look as on my hand print art.
Allow to dry completely before adding a hanger to the back if desired.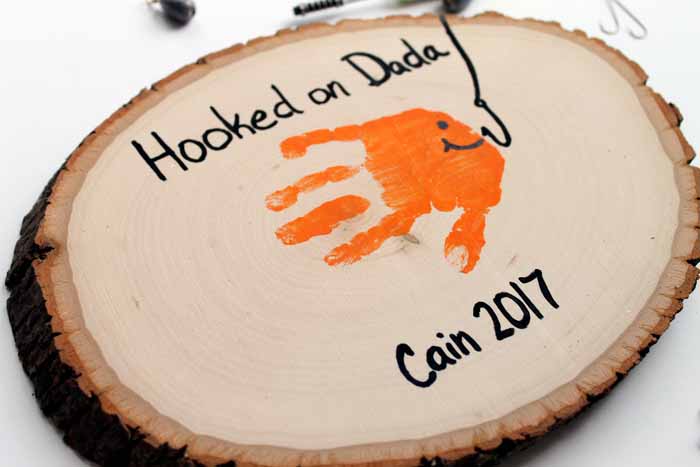 Any dad or grandpa will love some hand print art this Father's Day! Get those little hand in some paint and make something creative. You will love this in a few years when their hands have grown and you can barely remember them when they were tiny! This is perfect for those dads that love fishing as well! Pair it with a few new fishing items and they will be in heaven.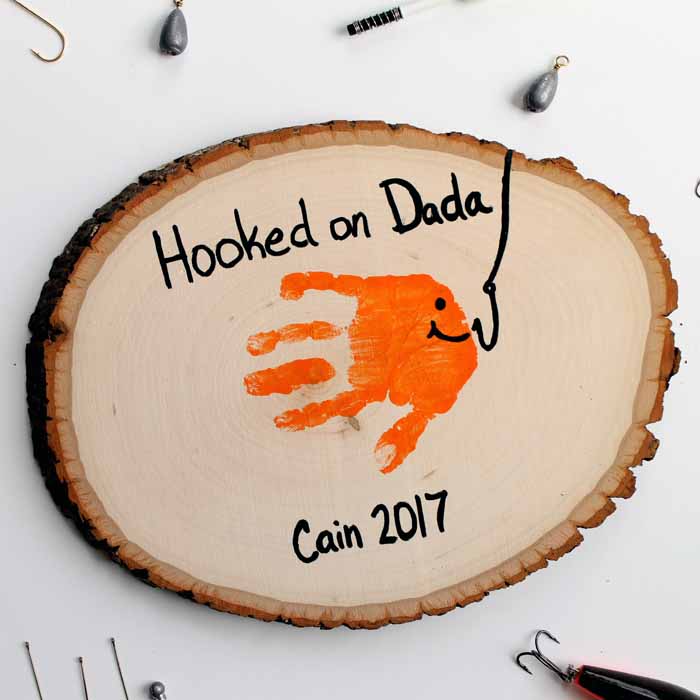 Love this and want more ideas for Father's Day? Try these links!