Make some Father's Day mason jars for Dad this year. I love a gift idea that the kids can help make. These Father's Day mason jars are simple enough for even the smallest of children to join in the crafting. This is a part of Craft Lightning Father's Day where we are posting Father's Day craft ideas that take 15 minutes or less all week. Scroll to the bottom of this post to see today's ideas. Missed some of the fun this week? See the other ideas from this week on day 1 and day 2.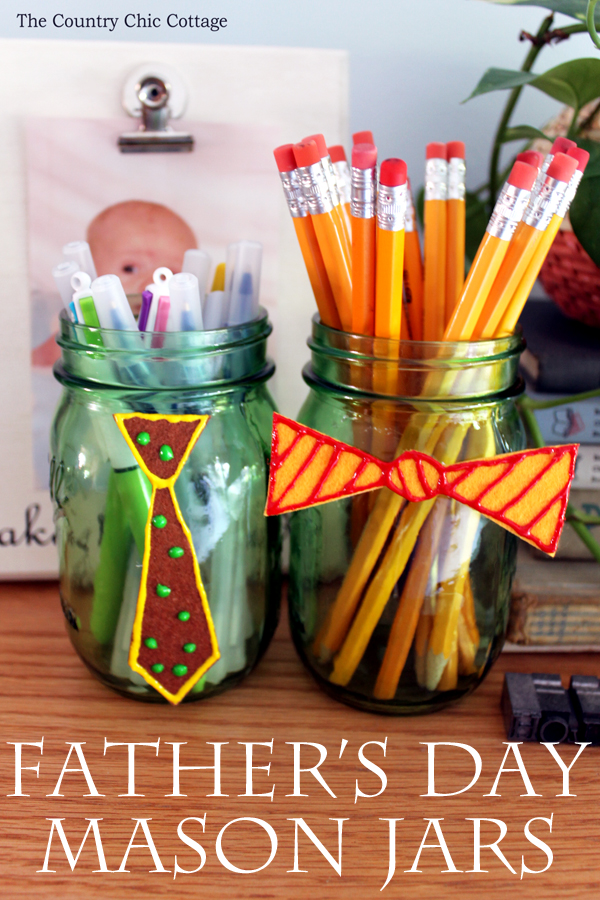 Supplies needed to make your own Father's Day mason jars:
Links are affiliate links.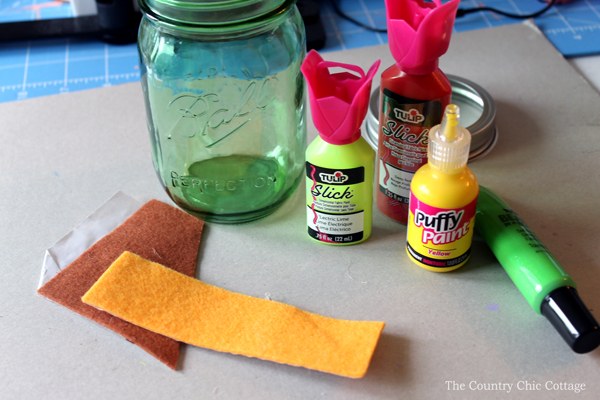 Trim the felt sheets into "tie" shapes. Let the kids pick the colors. This is a great craft for any felt scraps that you have laying around. We like stiff felt for this project. The version that is self adhesive really makes this project simple.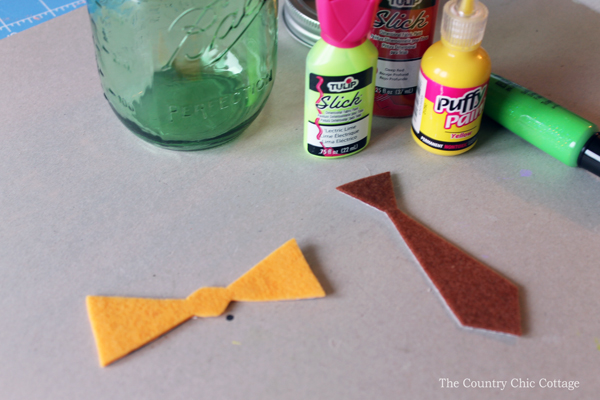 Use a variety of 3 dimensional fabric paints to decorate your ties. Set aside to dry. This is where you really get the kids involved. Let them decorate the ties in any way they choose.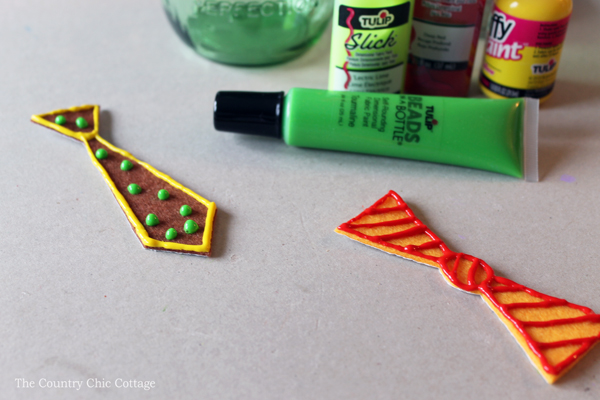 Your ties will probably need to dry overnight. Then you will need to add to your mason jars. I used the adhesive on the back of the felt sheets. You can also use glue to adhere.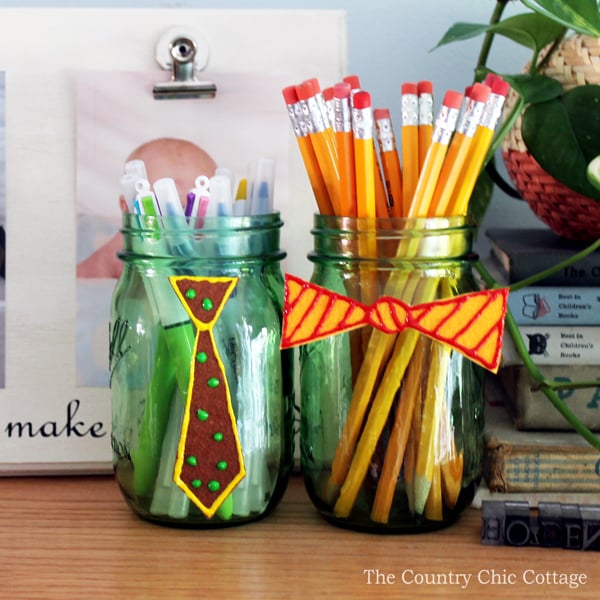 Wrap these Father's Day mason jars up and give to Dad this year. They will look great on his desk to hold pens, pencils, and more.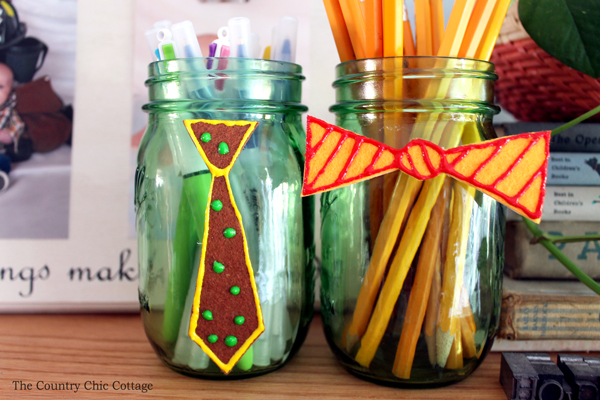 Add these Father's Day mason jars to your must make list this year. Pick up your supplies and let the kids get to work adding their own special touch to this fun craft idea.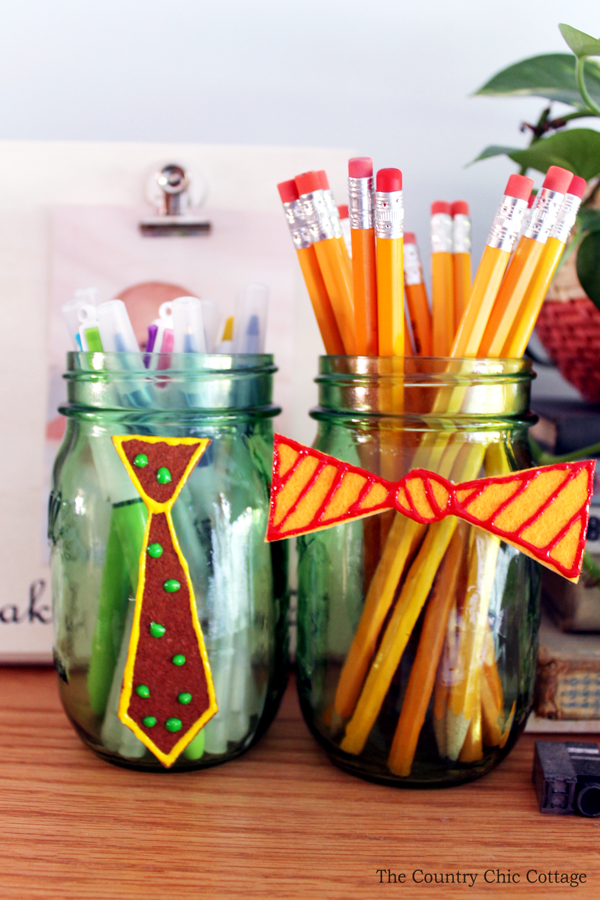 Looking for more quick and easy crafts for Father's Day? Check out the 15 minute crafts from our partner blogs below. First up is Me and My Inklings with an adorable memo board that Dad is sure to love!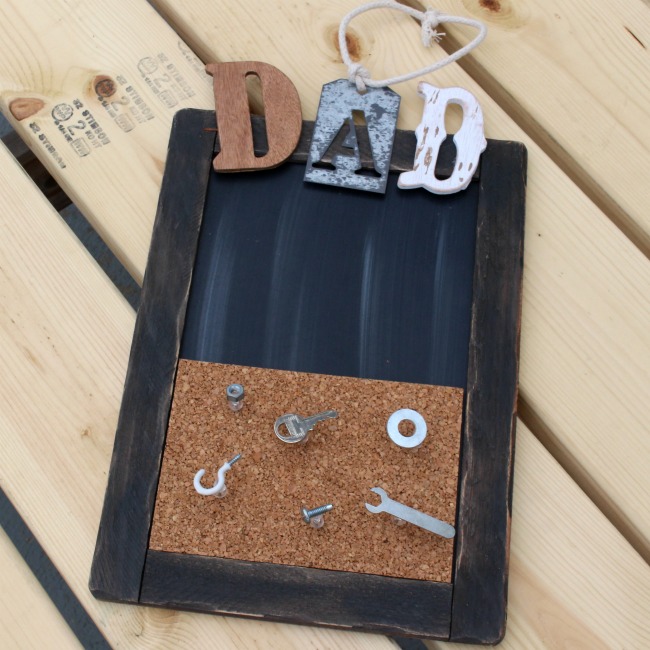 If you are looking for a great card to give to Dad, look no further than this Lego Father's Day card from Scrappy Chick.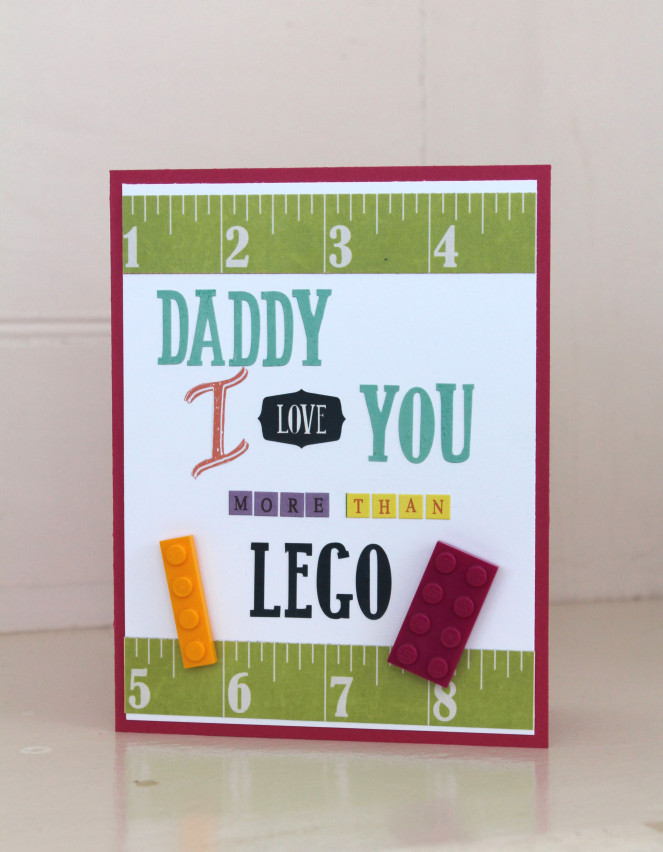 Giving the gift of a gift card? Make a gift card holder from duct tape like this one from Mad in Crafts.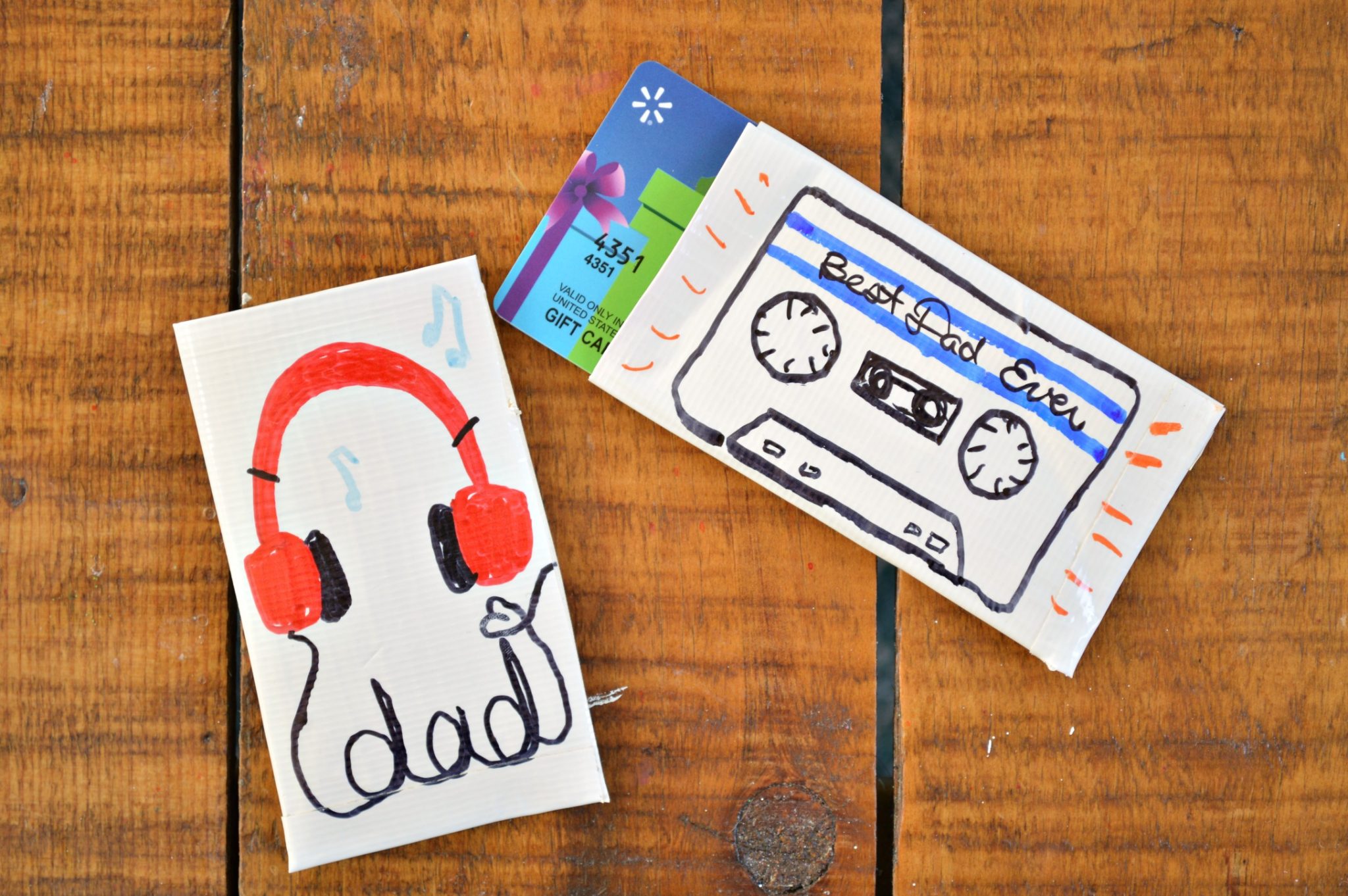 Dad will love this slim leather wallet and that you made it yourself. The best part is that it is easy to make!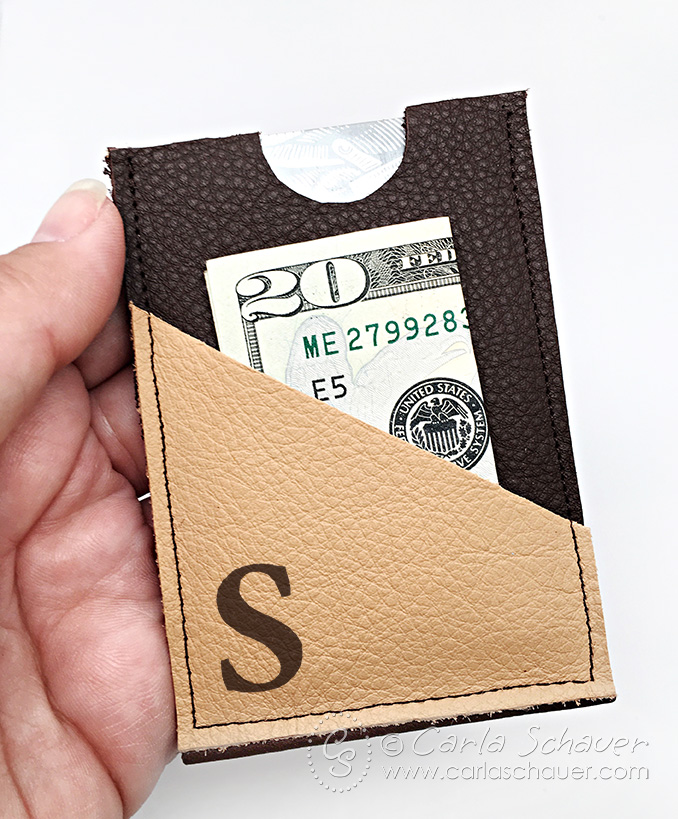 Make sure he knows he is the Best Dad ever with this great Father's Day picture frame from Albion Gould.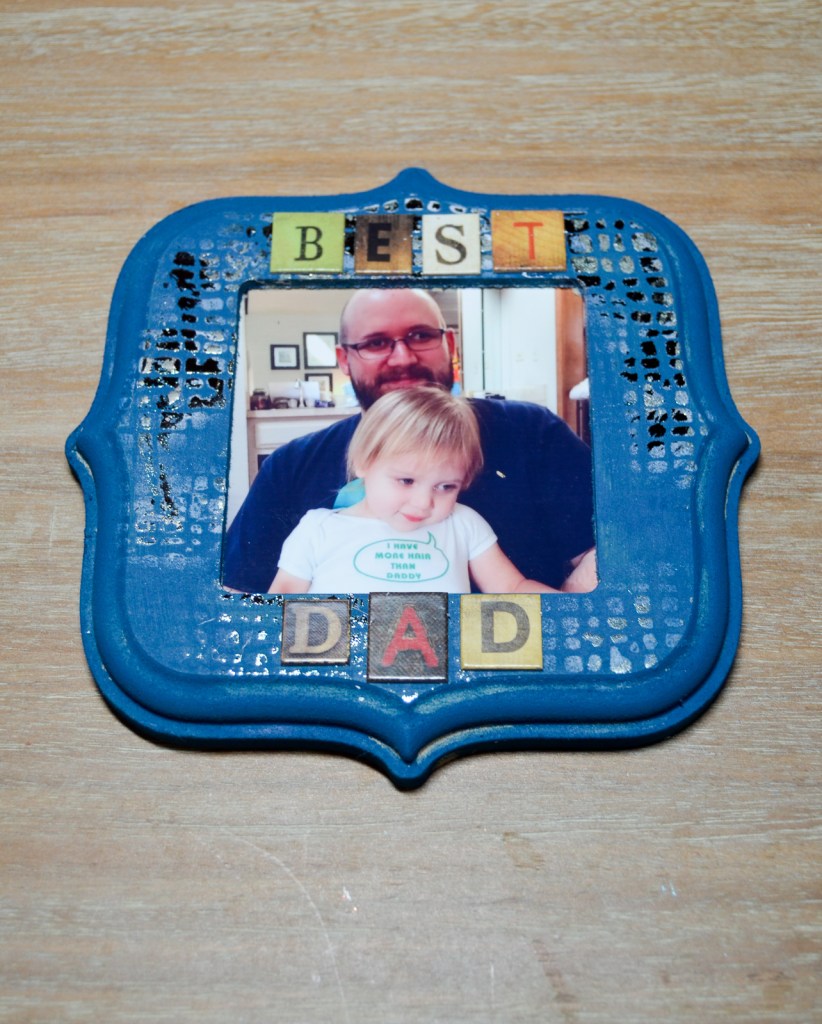 Does Dad love steampunk? Make this steampunk coffee mug with the instructions from Michele's Party Plan-Its.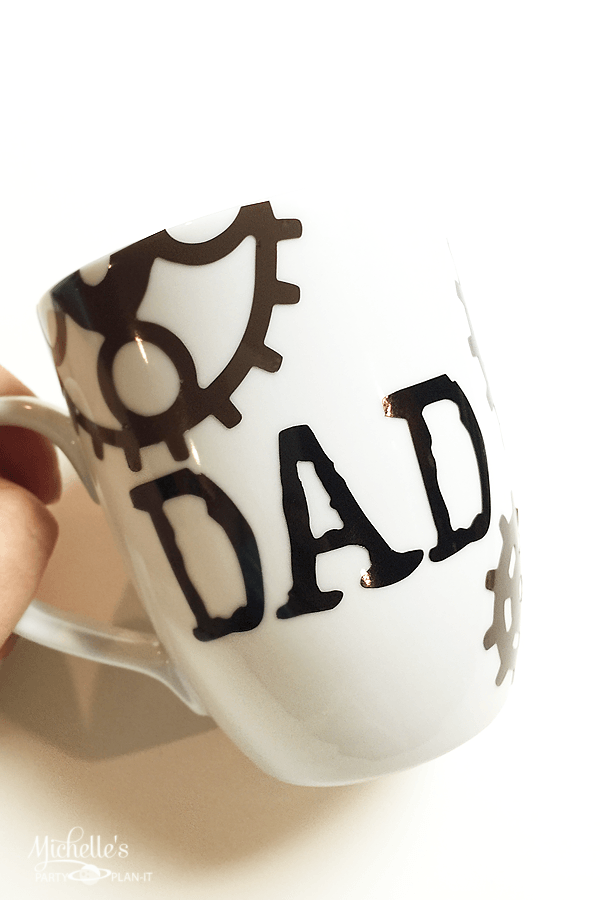 Is your Dad reely awesome? Make this great fish themed frame and gift for Father's Day!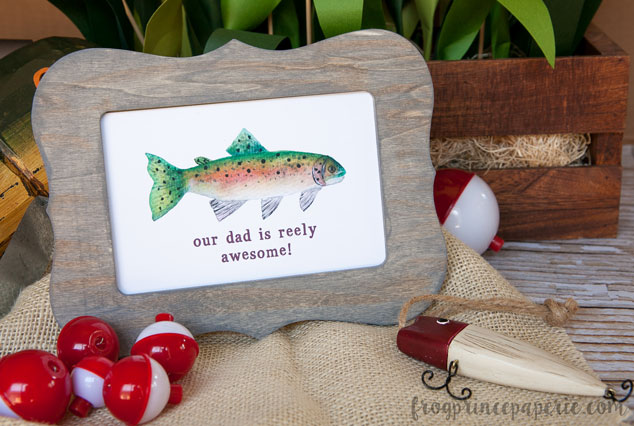 A pop up card is just more fun than a regular card. Let your kids get in on the fun by making this pop up Father's Day card.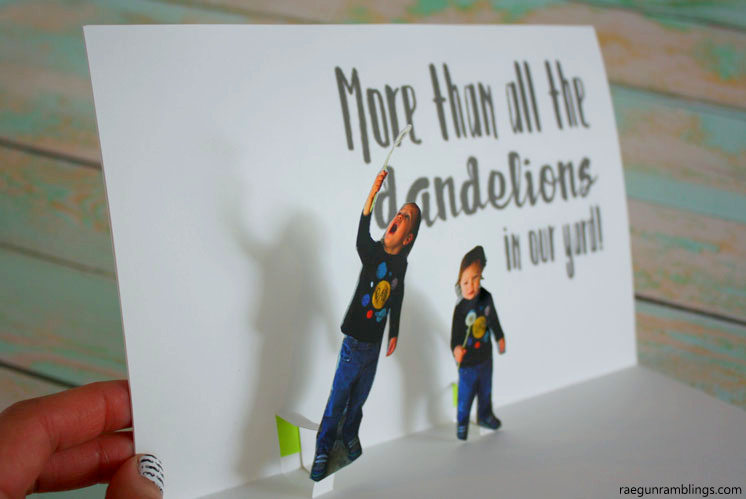 My co-hosts for this series also have great projects to share today. First up is Busy Mom's Helper with this Father's Day button art.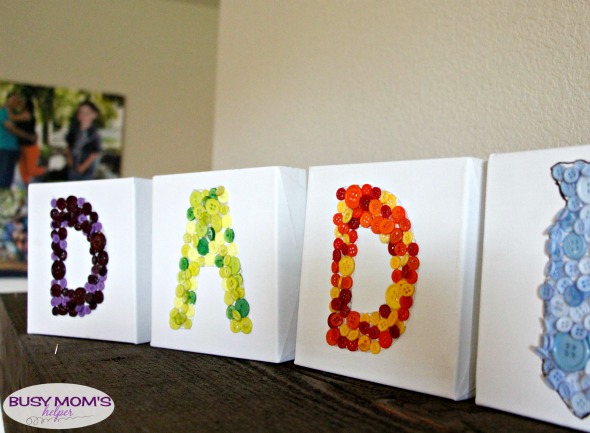 Next is 30 Minute Crafts with this quick and easy DIY baseball stand.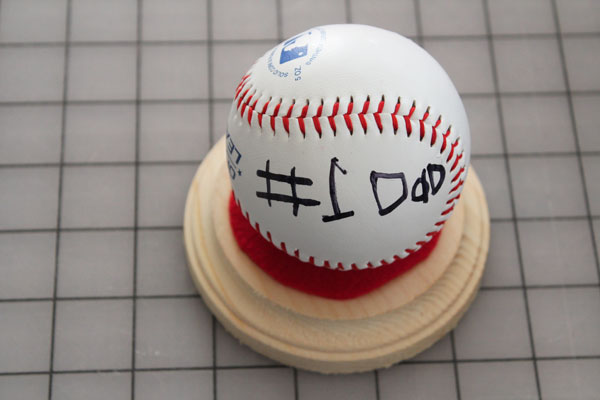 Whether you make our Father's Day mason jars or one of the other quick and easy Father's Day crafts, you are sure to put a smile on Dad's face this year!
A Year of Jar Crafts
Sign up for our email list to get a FREE book with an entire year of jar crafts! 12 months, 12 crafts, tons of fun!