I have more handmade gift craft tutorials for y'all this week and am kicking things off with this DIY picture charm bracelet tutorial. Any mom or grandma would love to get one of these filled with pictures of the ones they love. This is actually a super simple tutorial so break out your pictures and let's get started. So, which holiday will you give this special handmade gift? I know any mom or grandma will love getting this personalized gift for any holiday.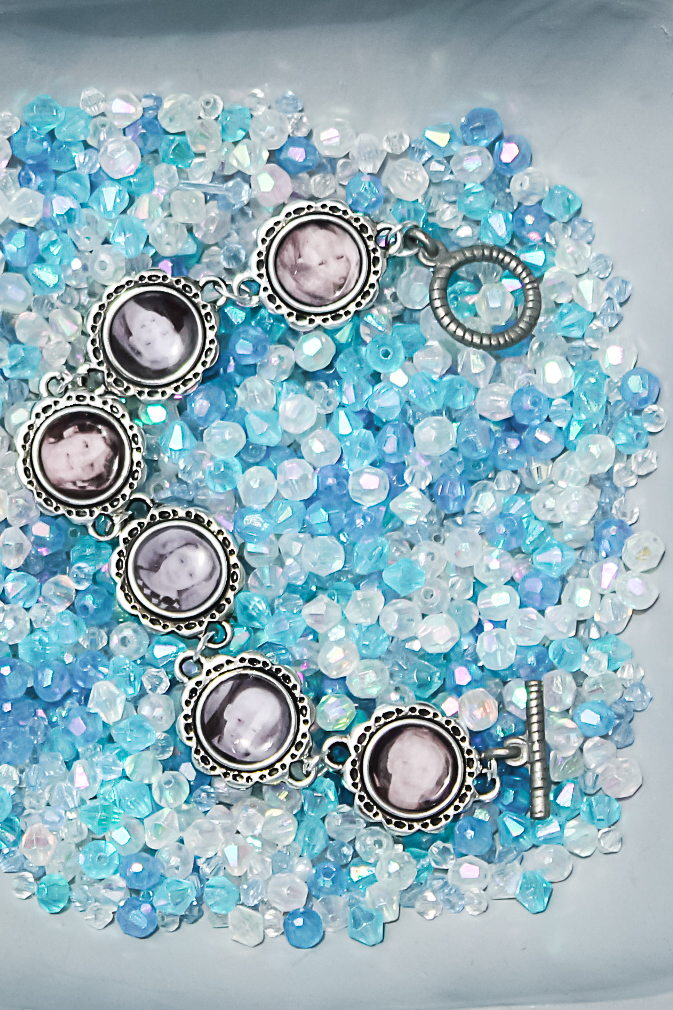 DIY Picture Charm Bracelet
You will need a few specific craft supplies for this one but once you gather those, the instructions are fairly simple. You might even want to order enough for more than one of these bracelets as I am sure everyone on your list will love this custom bracelet.
Supplies needed:
How to Make a Custom DIY Bracelet
Measure your frame charms and print your pictures to the approximate correct size. Trim away excess paper. I printed my pictures on regular copy paper using the highest quality setting on my printer. You could do these in color if you wish but I picked black and white.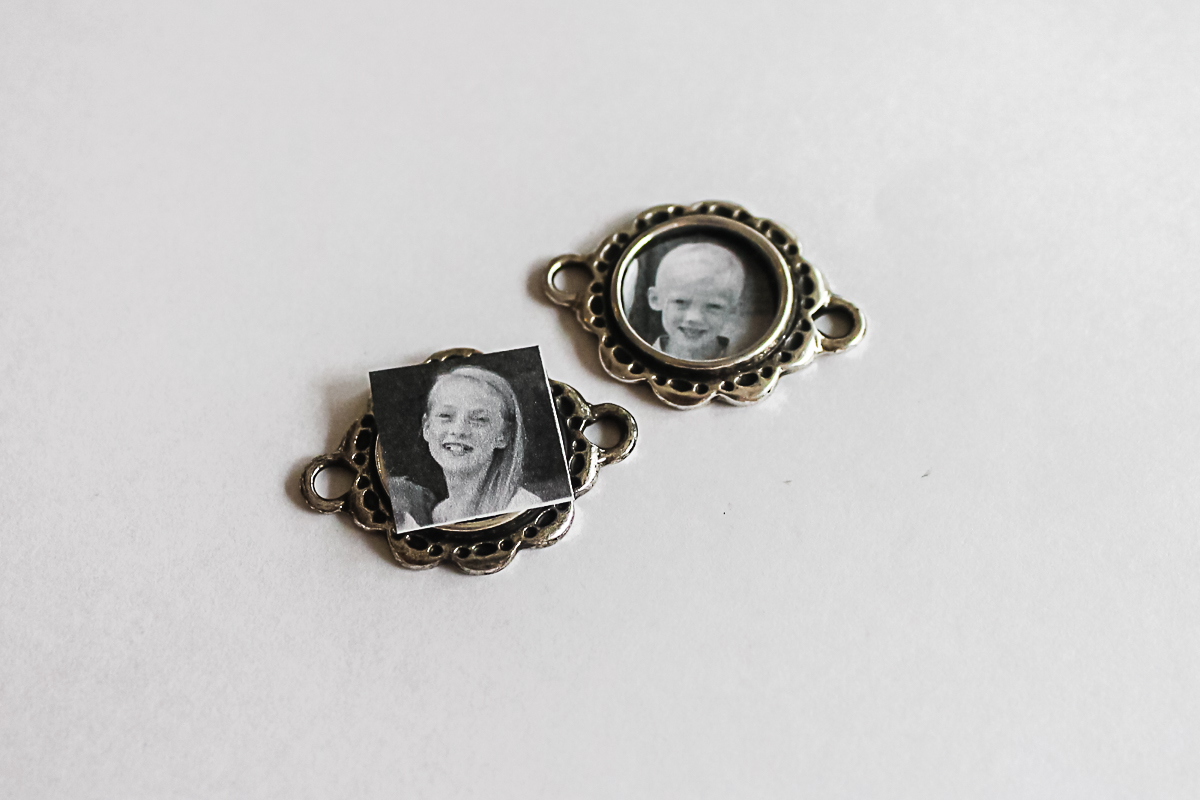 Push the picture into the frame with your finger.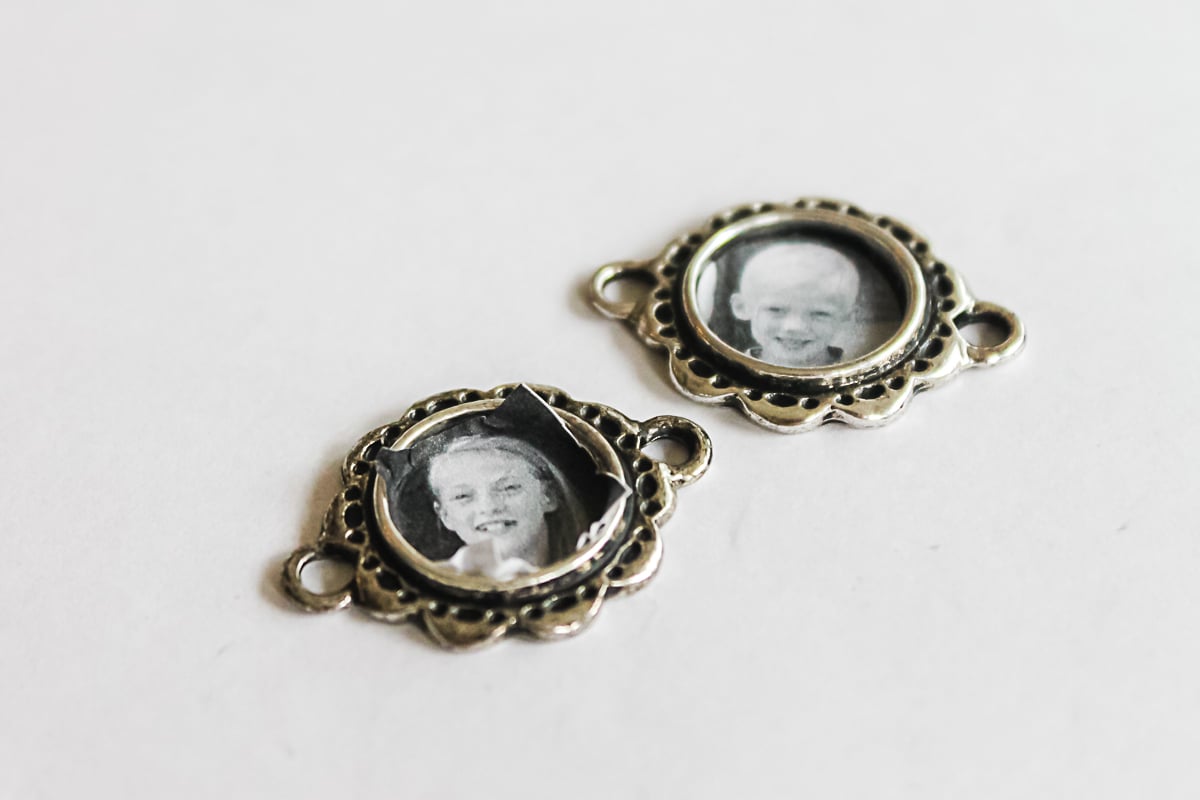 Use the craft knife to mark all around the outside edge. Do not try to cut all the way through the picture at this point.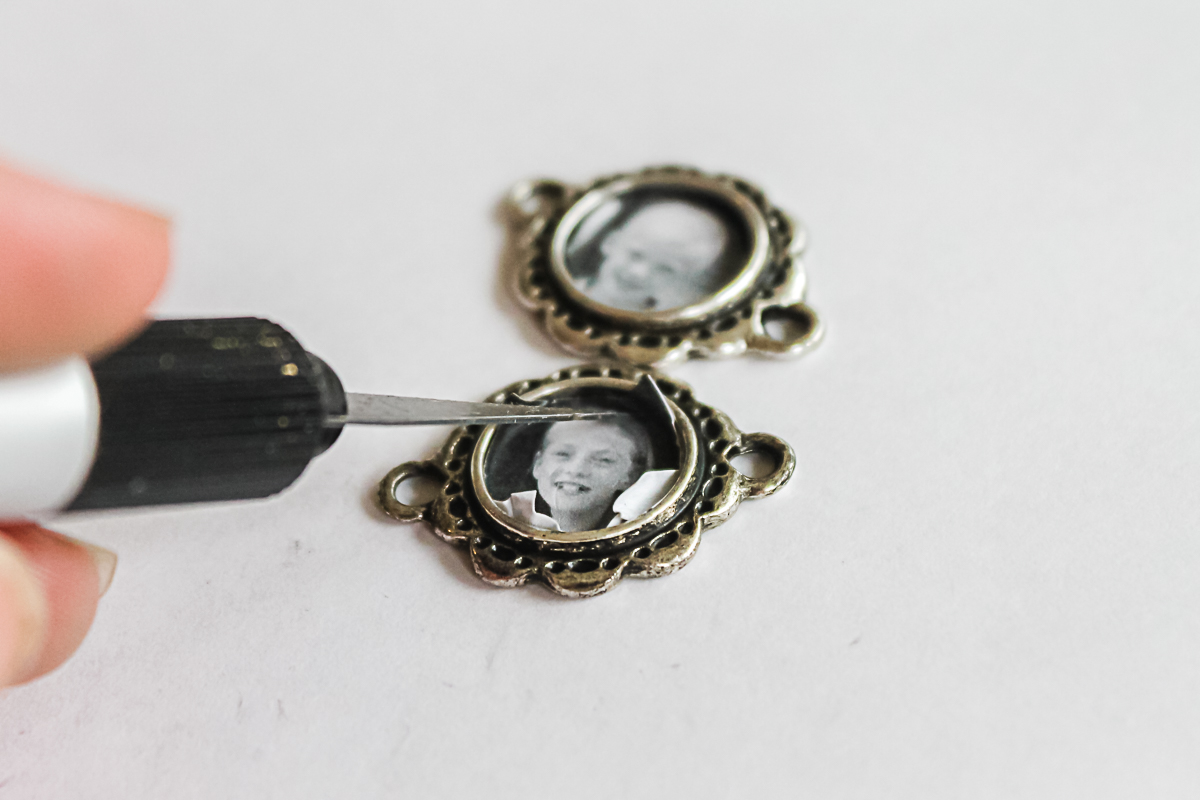 Remove from the frame and use either the craft knife or scissors to trim all the way around the picture. Test and make sure it will fit properly into your frame.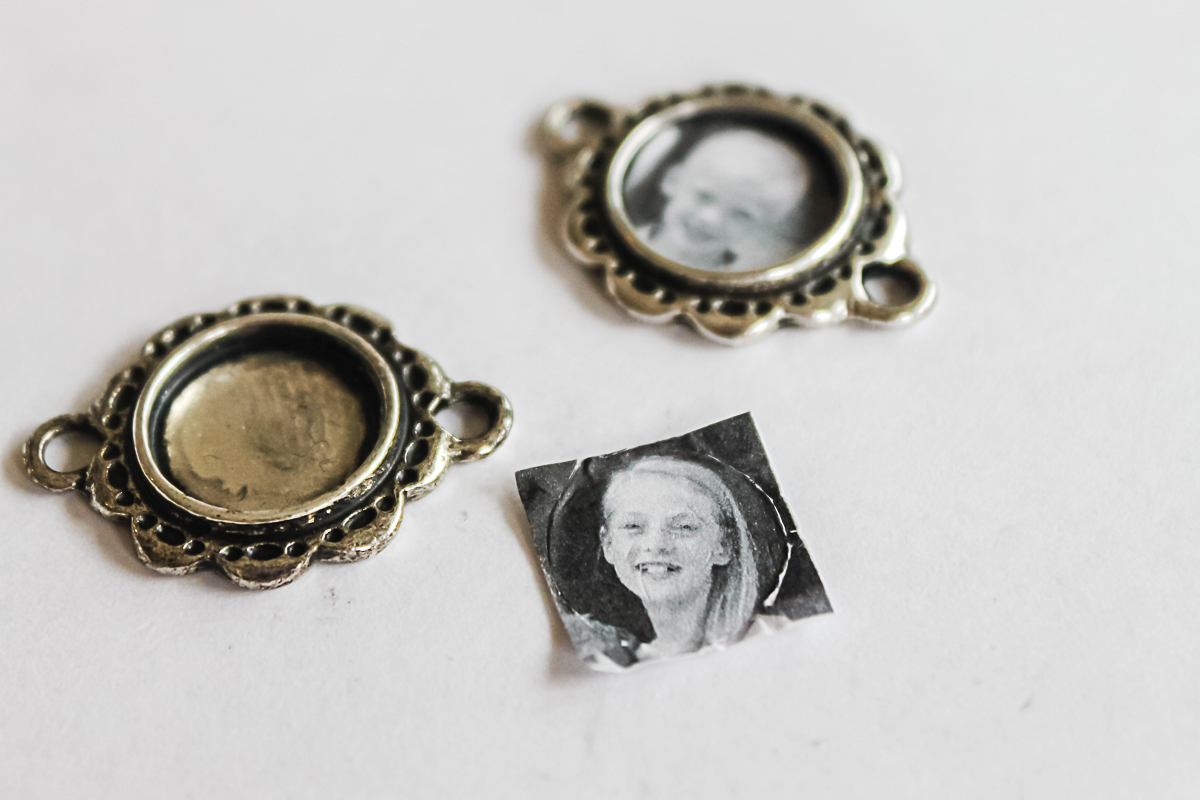 Adhere the photos to the frames using Mod Podge. Be sure to coat the top of the picture very well. Allow to dry completely. You may consider doing 2 to 3 coats on the top of the photo to seal it well. This will prevent yellowing over time.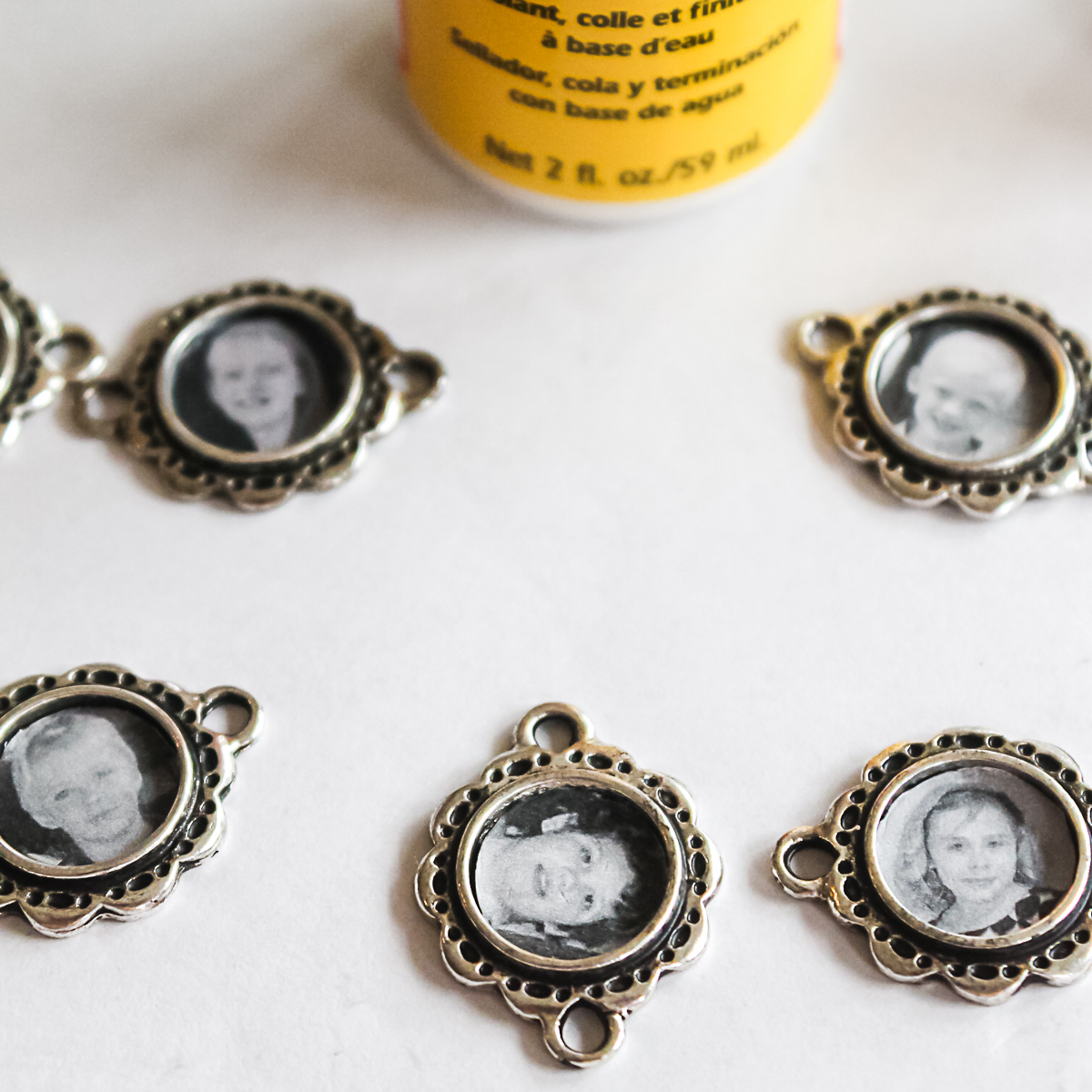 Add a coat of Mod Podge Dimensional Magic and allow to dry completely. You can fill the frames with this product for a finished look. Once dry, use your pliers to add jump rings in between the frames.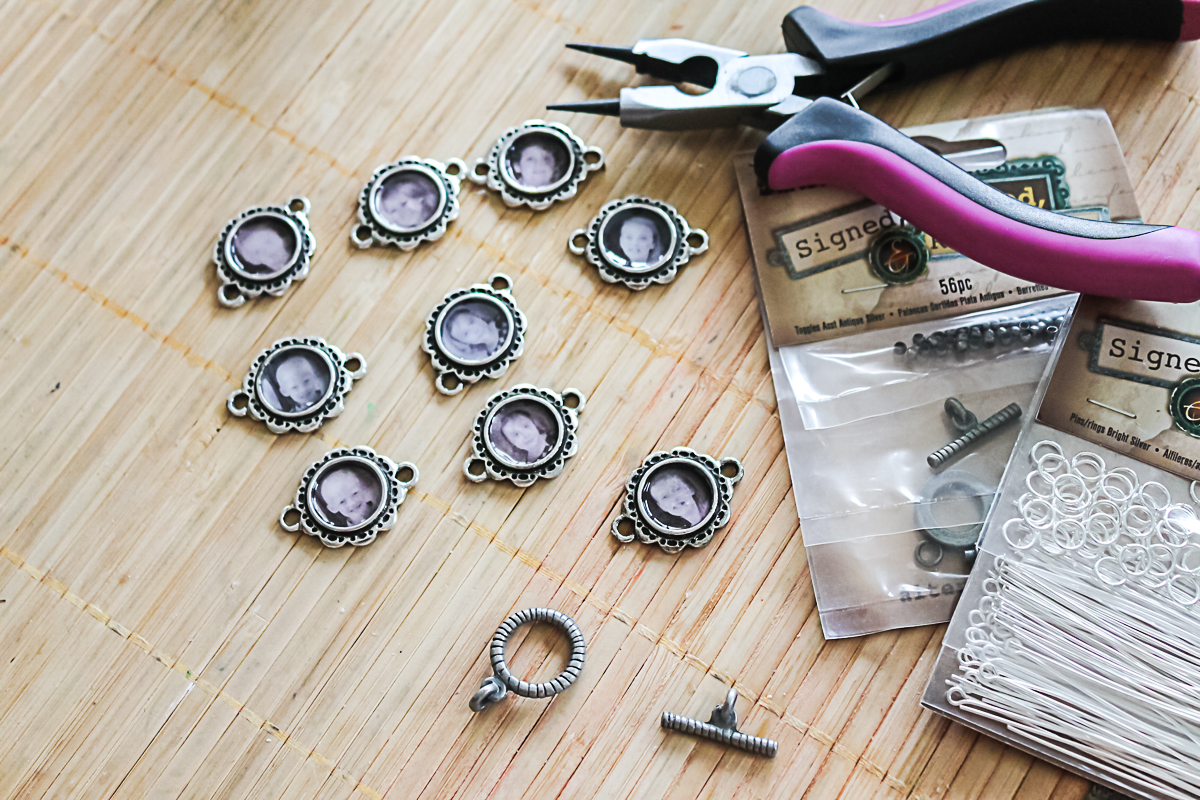 Using jump rings, add the toggle and closure to the ends of the bracelet.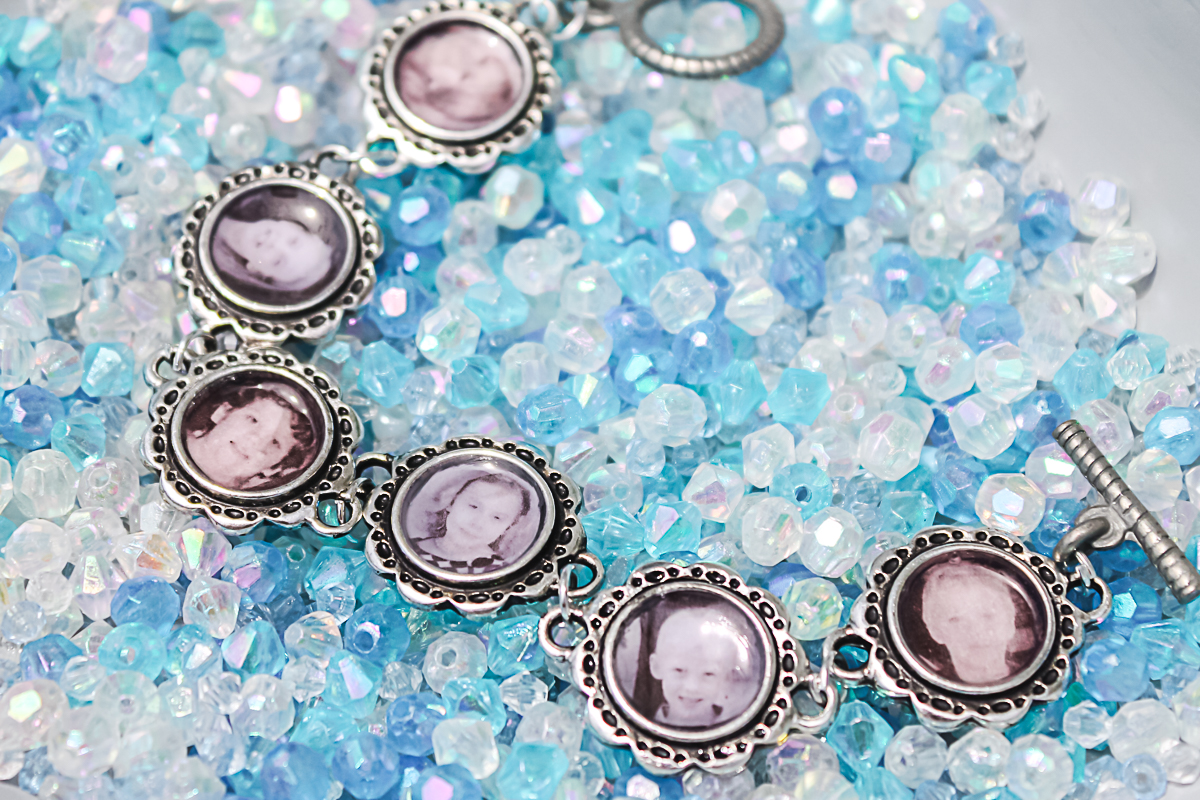 Your handmade gift is now complete! A wonderful photo charm bracelet to give to mom or grandma or anyone else on your gift-giving list. Who would you give this great handmade gift to?
Other Ideas for Photo Charm Bracelets
Can you think of other pictures to add to the frames instead of kids? I thought I would give you a few other ideas so you have all sorts of excuses to make photo bracelets for everyone on your list.
Vacation destinations
Flowers
Relatives that have passed away
Relaxing photographs
Geometric patterns
Photos with letters to spell a word
Let your imagination run wild and create all sorts of photo bracelets for those you love.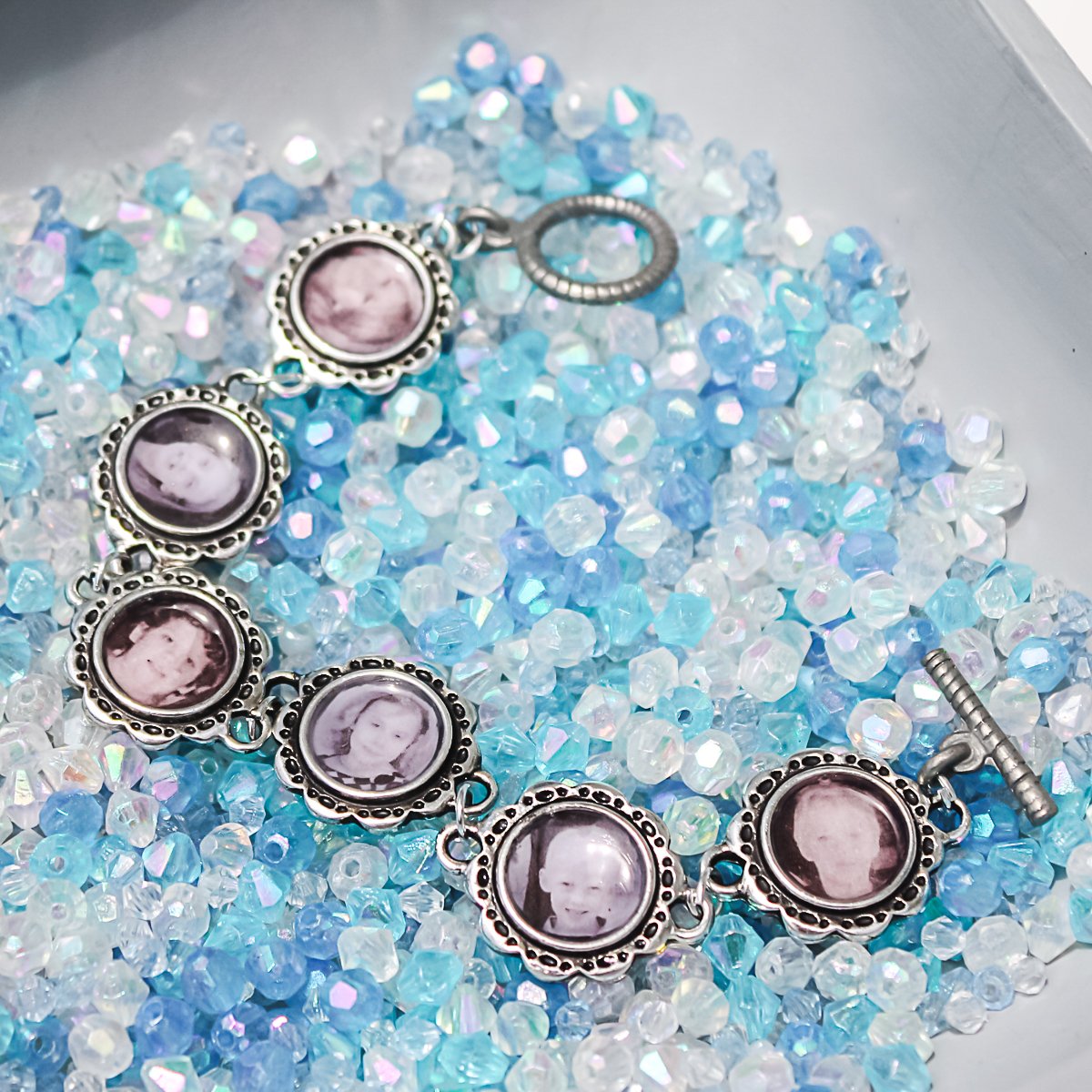 Grab your supplies and get started on your own version of this DIY picture charm bracelet. I know you will love one for yourself as well as a few to give as gifts.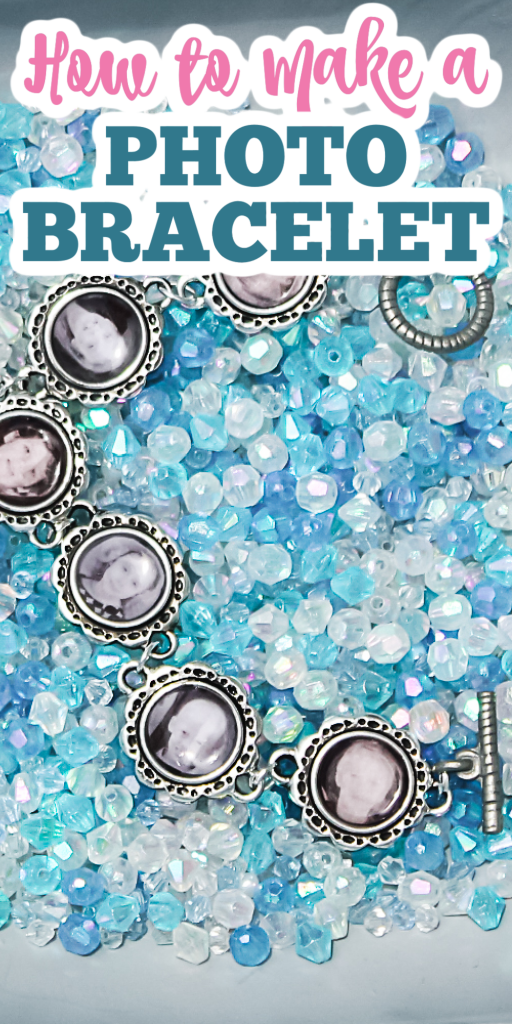 Have you missed any of our handmade gift series? Visit all of the links below!