This holiday season make DIY grandma gifts for all of the grandparents in your life. In fact, you can use your Cricut to make these cute grandma signs for moms and even grandpas as well. The signs are easy to make and I will show you how to design them right in Cricut Design Space with fonts that are already available. This makes it so easy to make a personalized gift for someone that you love.
This post is sponsored by Cricut, however, all projects and opinions are my own.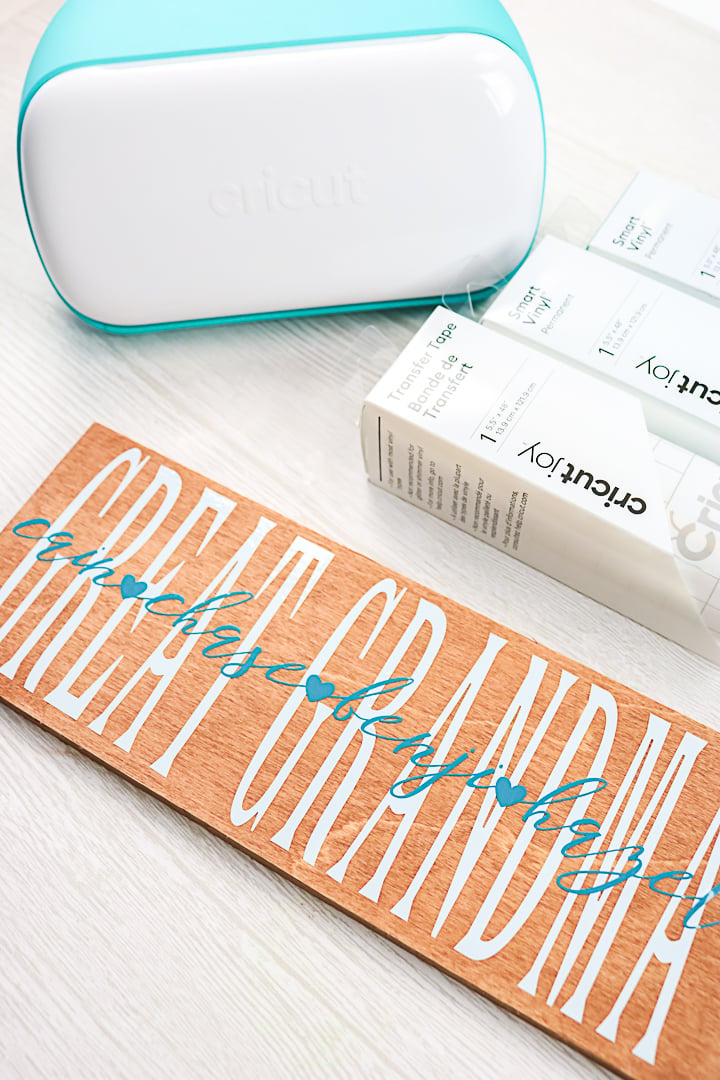 DIY Grandma Gifts
Make a list of grandparents that will love this personalized sign then raid your scrap wood pile for some board pieces. In no time at all, you will have gifts ready to wrap and put under the tree.
Supplies needed: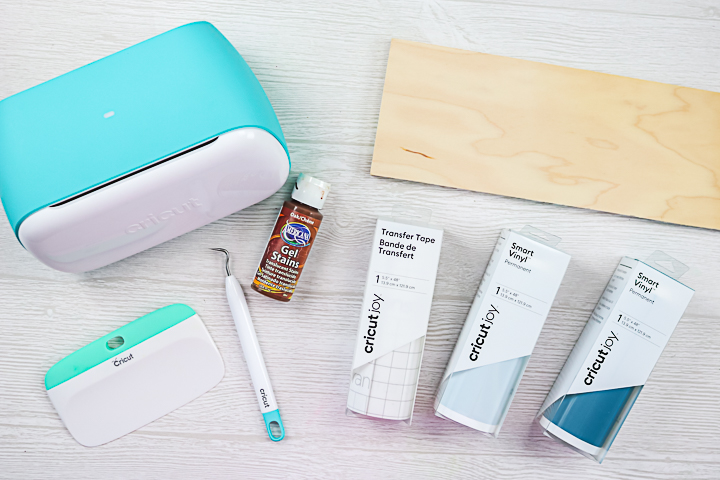 How to Make a DIY Grandma Sign
Now that you have your supplies, all that is left to do is to design your sign and add it to your wood piece. You can actually watch how to do that in the video below. I walk you through step-by-step on designing your own sign right in Cricut Design Space with any words or names that you would like.
Can't watch the video or missed some of the steps? You can also follow along with the instructions in the card below. Use this card for printing as well if you would like.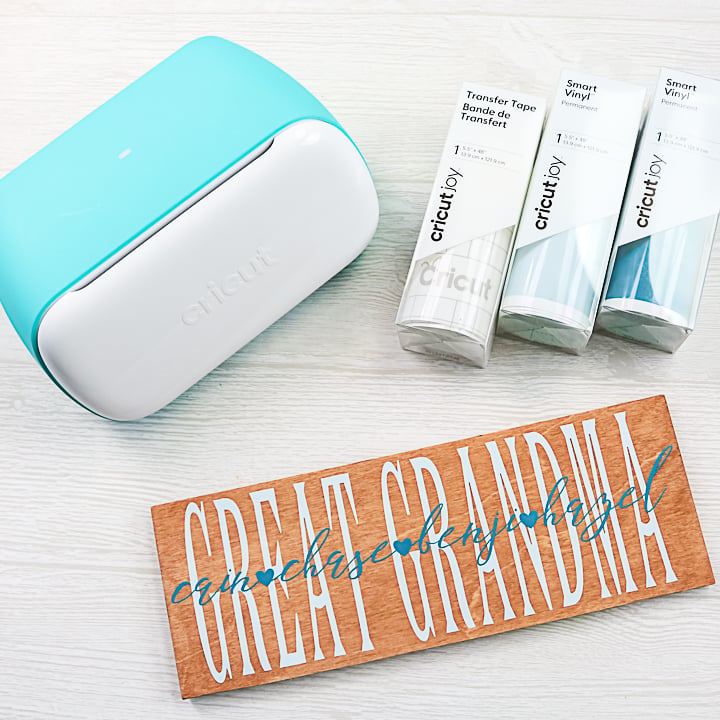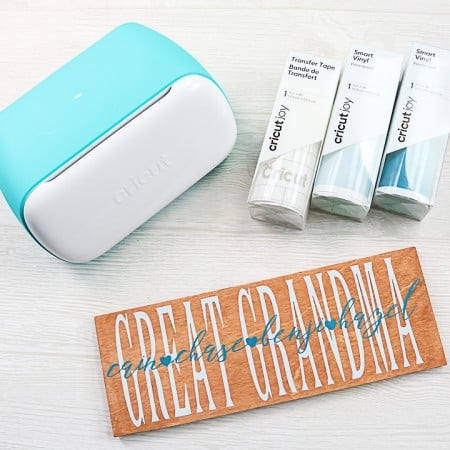 DIY Grandma Gifts
Make a DIY grandma sign in minutes with your Cricut machine then gift it this holiday season.
Supplies
Cricut Joy

other Cricut machines will work as well

Cricut Smart Vinyl

in two colors of your choice (I used powder blue and teal)

Transfer Tape

Scrap wood piece

mine is approximately 4.5 x 11 inches

Wood stain

Rag

Scraper
Instructions
Cut your board to size. Remember that these signs can be any size that you like. Stain the wood board and set aside to dry while you make the rest of the pieces. Just wipe on your wood stain, allow to set a few minutes, then wipe away with a rag.

Design your names right in Cricut Design Space. You can watch the video above to see how to do that step by step. You will want to add hearts between the names and connect them all together then weld. You want the names of the grandchildren to be one long piece of cut vinyl when you are done.

Once you design your own grandchildren's name sign, you can then cut the vinyl on your Cricut. The Cricut Joy is great for this because it can cut matless so those long cuts are possible.

Cut the vinyl for both the "grandma" background as well as the "grandchildren" foreground.

Weed away all of the excess vinyl around the outside as well as the centers of any letters.

Repeat this for both vinyl pieces.

Add both of your vinyl pieces to transfer tape as shown. Please note that warming the back of Smart Vinyl with a hairdryer makes this step a bit easier. You will also want to make sure your names are in the center of your background piece.

You can then apply your vinyl to your stained board.

Press the vinyl down well with your scraper then lift the transfer tape.

Be sure to burnish the vinyl down once more on the wood to make sure it is stuck before wrapping this one up to give as a gift. I used permanent vinyl so it is on there to stay. You do not need to seal this or anything once it is complete.
Tried this project?
tag us to show off your work!
So cute and so easy to make! You can start today making DIY grandma gifts for all of those grandparents on your holiday list. I love how personal this gift is and how easy it is to make.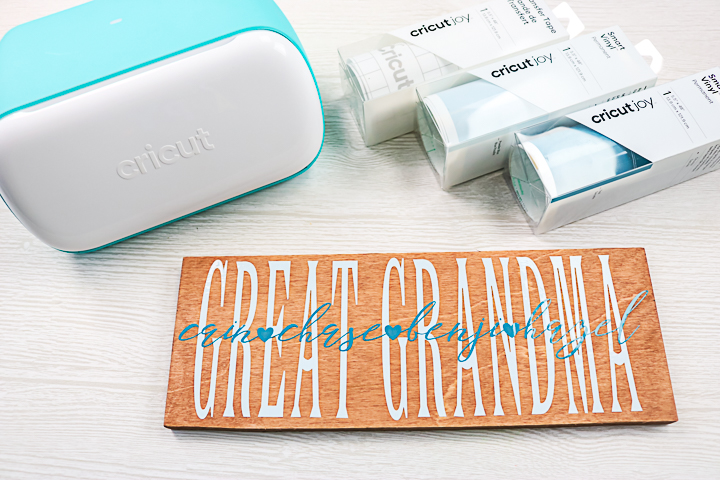 Just repeat the same procedure for as many signs as you need for your holiday gift-giving. I know I will be making some more of these cute gift ideas. Who doesn't need a sign with those precious names?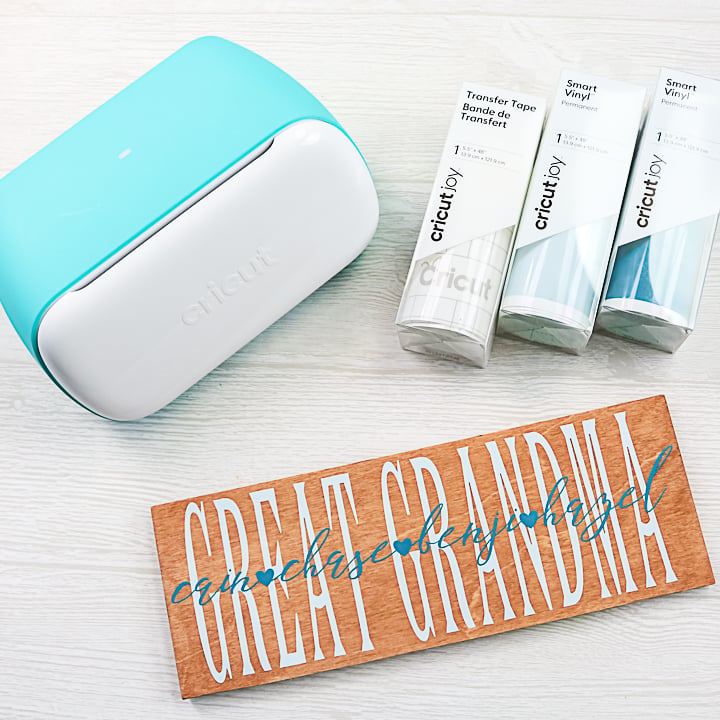 Just wrap this one up and it is ready to open on Christmas Day. Grandma will cherish this sign for years to come. You might have to make a new one every few years to add some more names, however!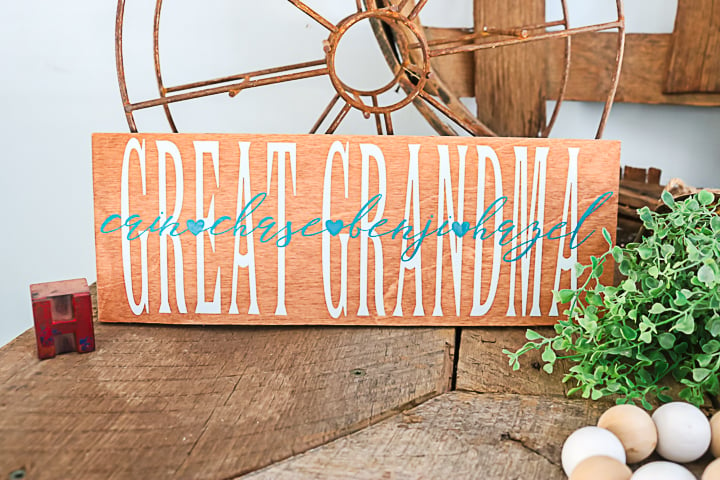 This one is perfect to add to a mantel, shelf, or even hang on the wall. No matter where you put it, I know a DIY grandma sign will put a smile on her face. Don't stop with grandma, however. Grandpas, moms, dads, aunts, and even uncles will love a handmade sign all their own.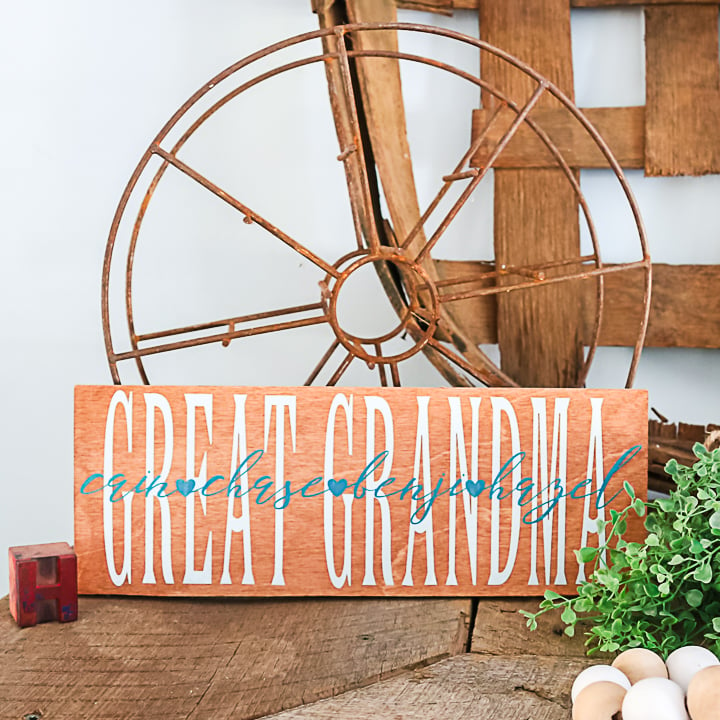 Remember, you can make this with ANY Cricut machine. So, break out your machine and start designing your own sign. In just a few minutes, you will have an amazing gift for someone special or a sign to hang in your own home.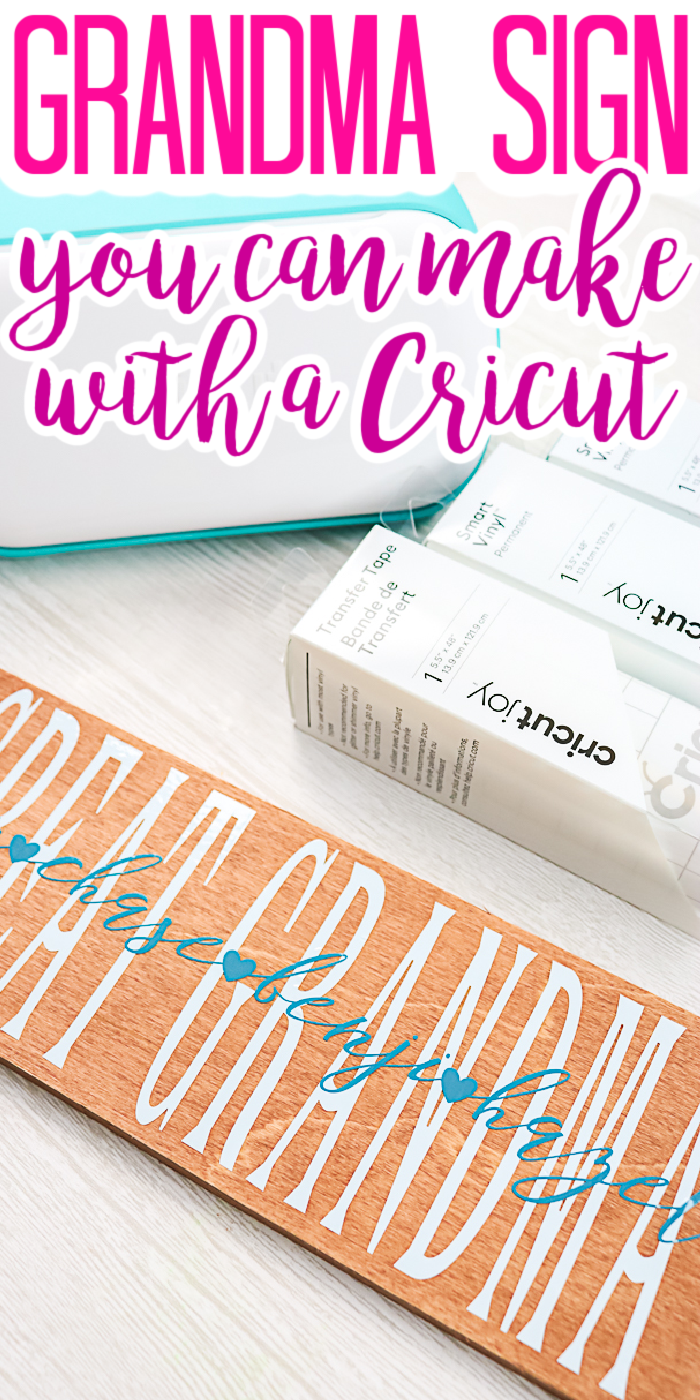 Do you love this idea for a grandparents' sign and want more? Try the links below as well!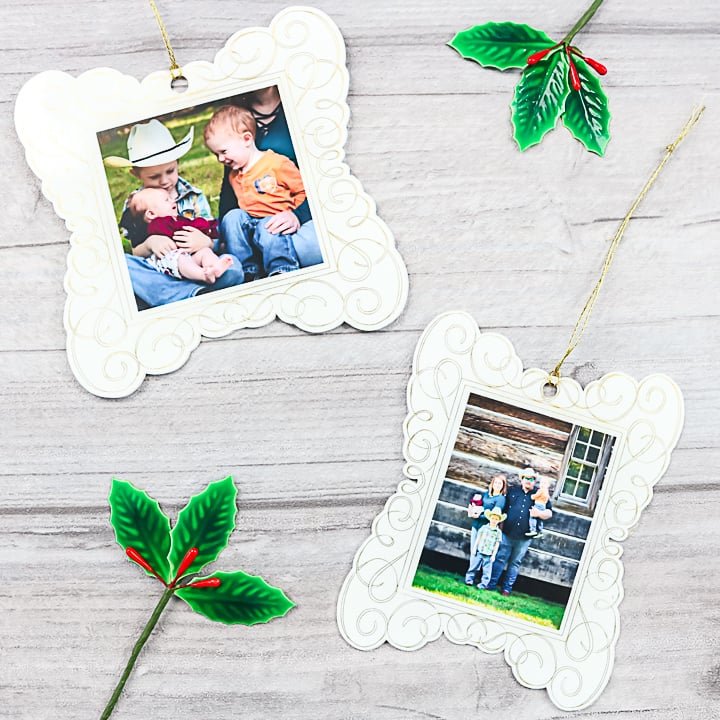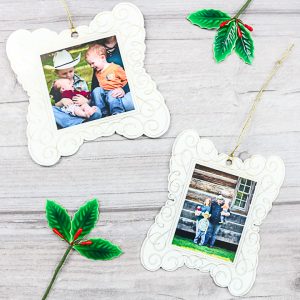 Foiling Christmas Ornaments on Photo Paper
Learn how to foil on photo paper and make some photo ornaments for your Christmas tree.
Read More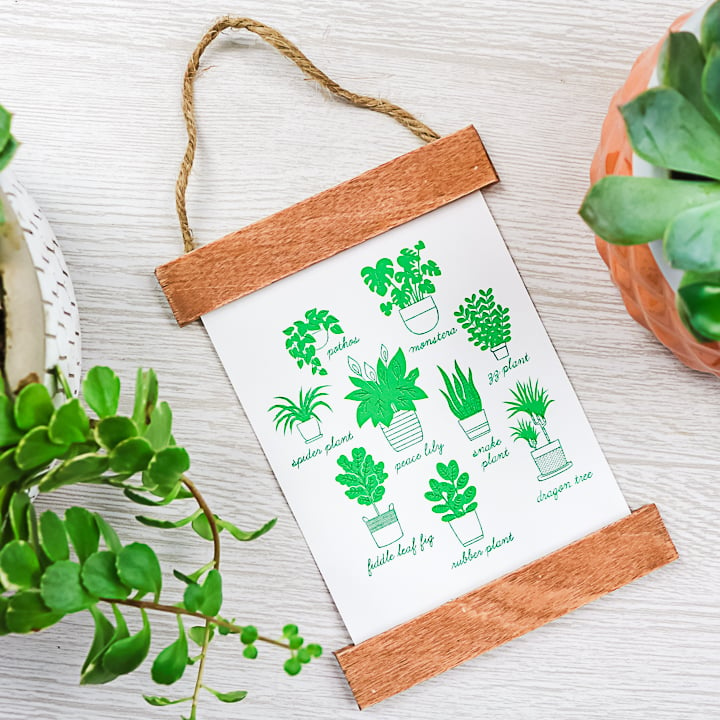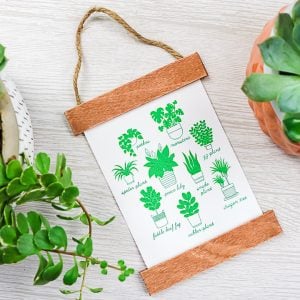 Foiled Plant Art with Cricut Print Then Cut
Learn how to use foil with Cricut print then cut and make gorgeous prints with metallic accents.
Read More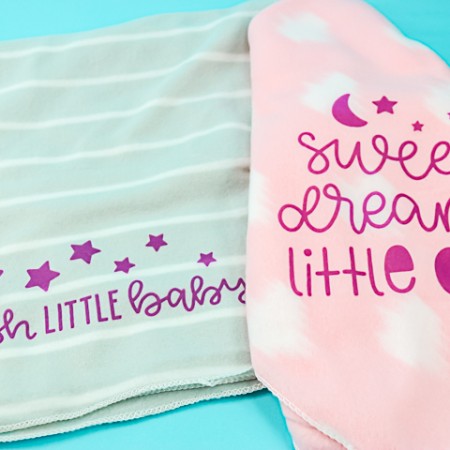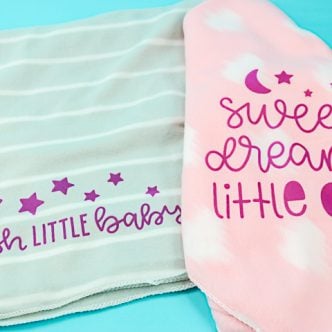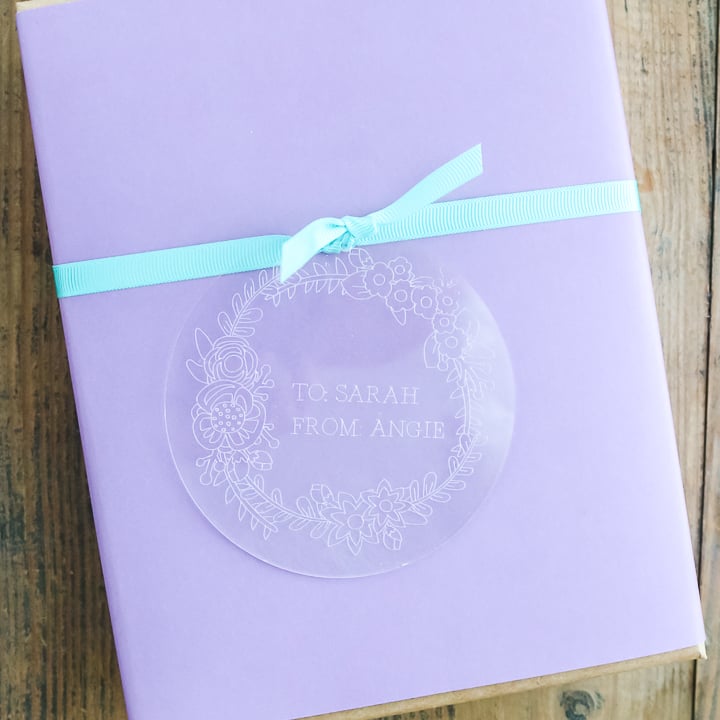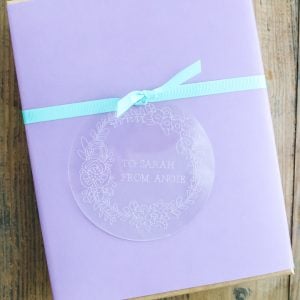 Cricut Maker Engraving Acrylic
Did you know that you can engrave acrylic with a Cricut Maker? Follow along to see how and start making your own projects today!
Read More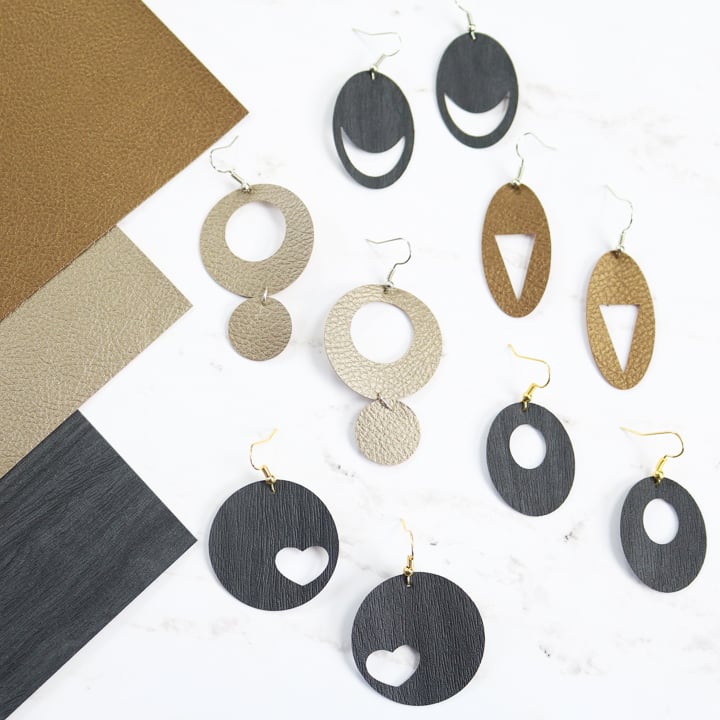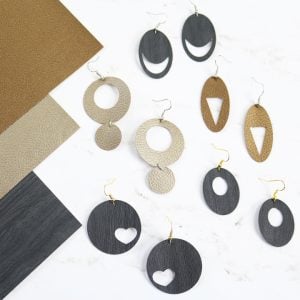 Cutting Earrings with a Cricut Machine
It is so easy to make earrings with a Cricut. You will have a pair for every occasion!
Read More