Give a herb kit gift in a jar this Valentine's Day or for any holiday. This is great for any guy or gal who loves to cook or garden or both! You can find the chalkboard themed craft supplies for this one at the Target One Spot this season. Y'all be sure to grab them all before they are sold out!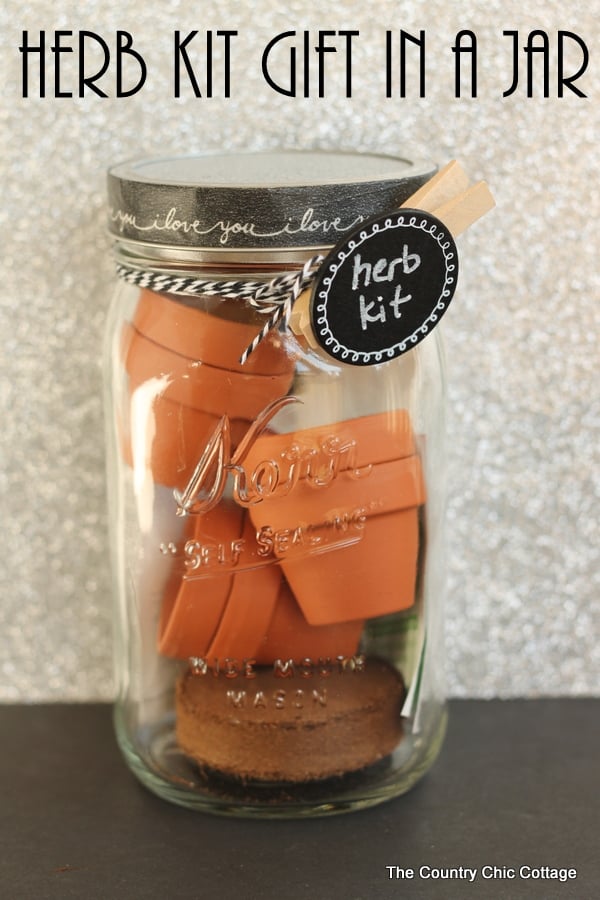 Start by adding the herb supplies to any wide mouth quart size mason jar. I dropped a seed starter in the bottom of the jar then piled in six of these little bitty tiny clay pots. Add in a few packets of herb seeds and the herb kit is shaping up!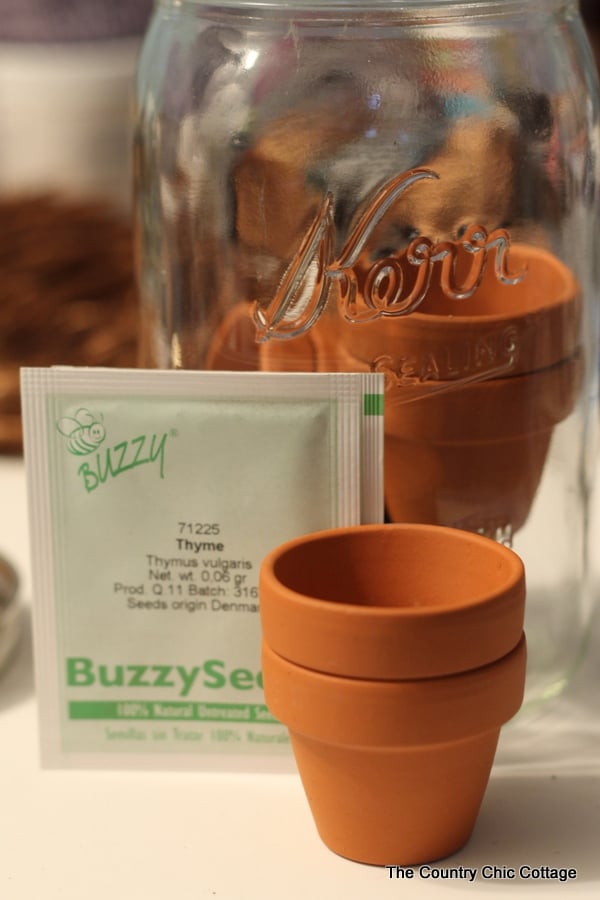 Now to use some of those things from the Target One Spot. I am using some glitter paper, i love you washi tape, toothpick markers, and chalkboard clothespins. All of these will be priced anywhere from $1 to $3 at Target. There are over 40 amazing products available ranging from cute Valentine's Day themed stickers and washi tape to kraft and chalkboard style basics. Remember to hurry products are available for a limited time and will sell out quickly.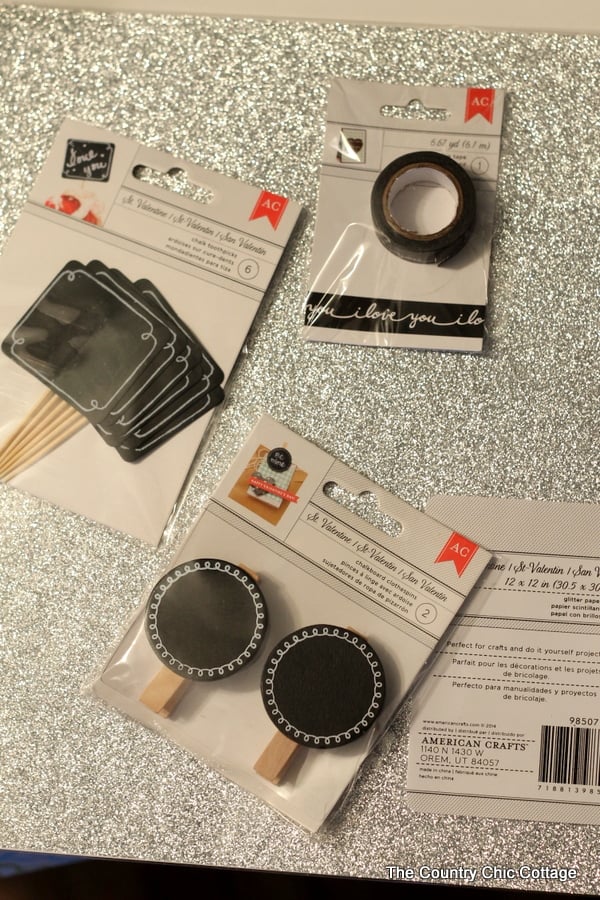 First of all I added those chalk toothpicks to the jar. These will make a great marker for the clay pots to remember what you planted in each one!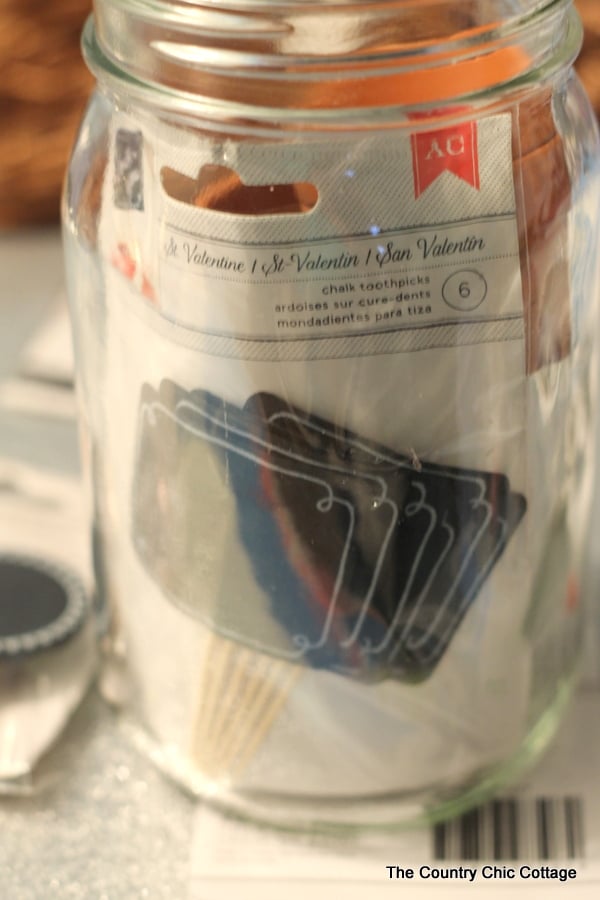 I cut a circle from the glitter paper for the top of the mason jar.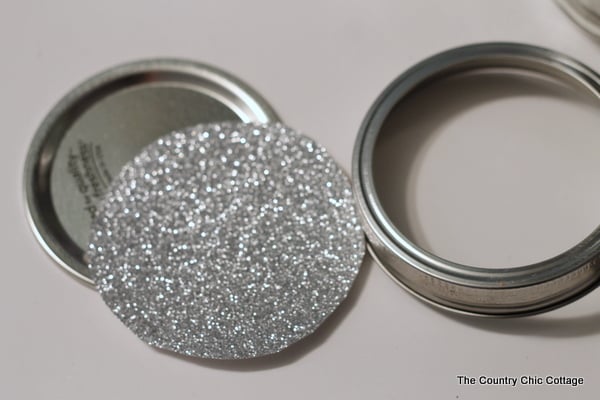 Put the top on the jar then use the washi tape to cover the outside of the band.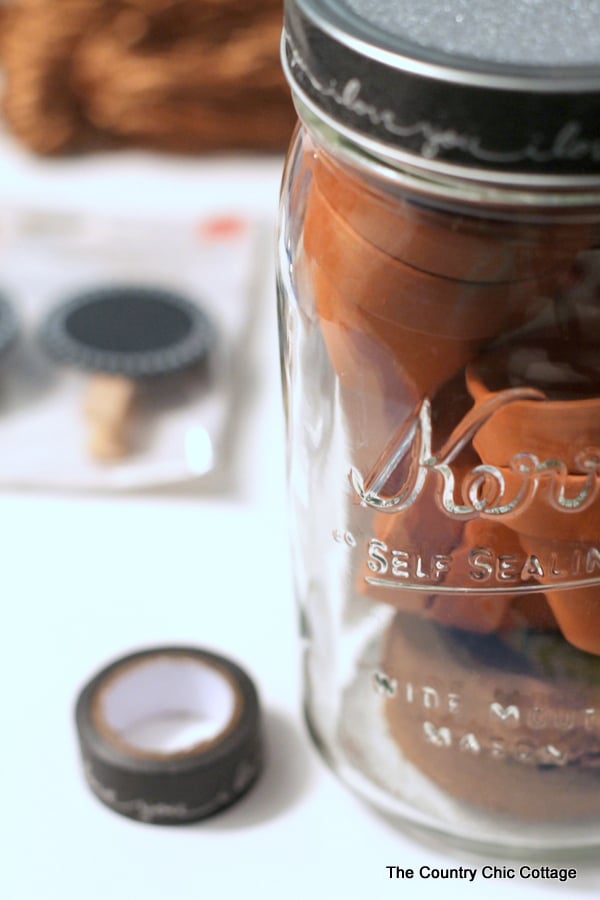 Tie on a chalkboard clothespin with some baker's twine. NOTE: The black and white twine is part of a banner kit that is also in the Target One Spot.
I wrote herb kit on the chalkboard tag with a chalk marker. You can add who this is to or any sentiment you would like!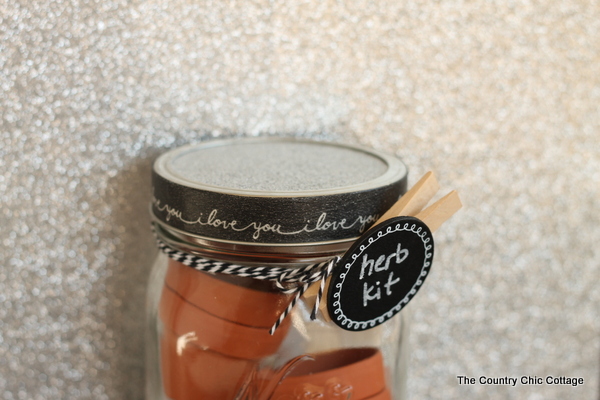 I love giving a gift in a mason jar as my recipient can see exactly what they are getting without even opening the jar!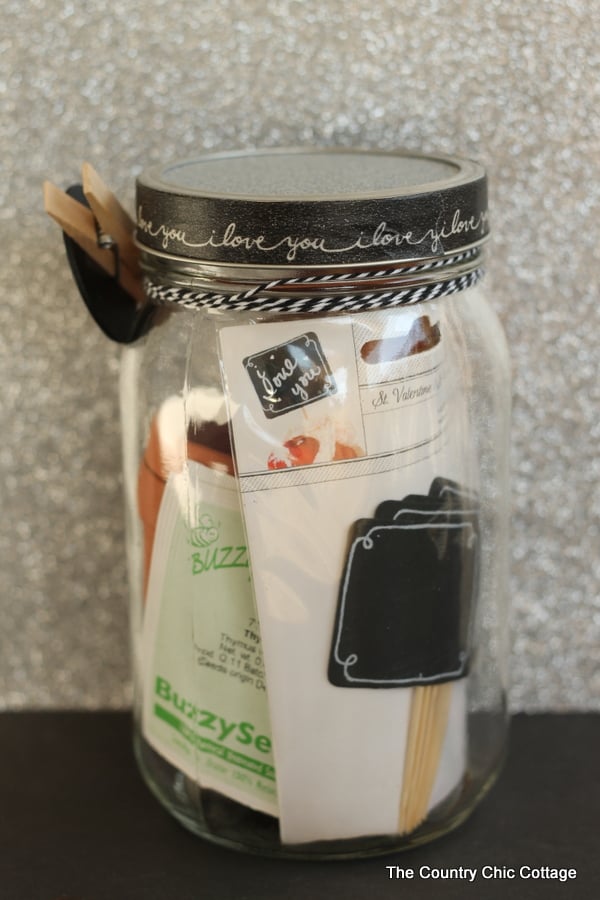 Anyone will love this herb kit gift in a jar! Be sure to pick up the supplies from Target to turn any jar into a gift this Valentine's Day!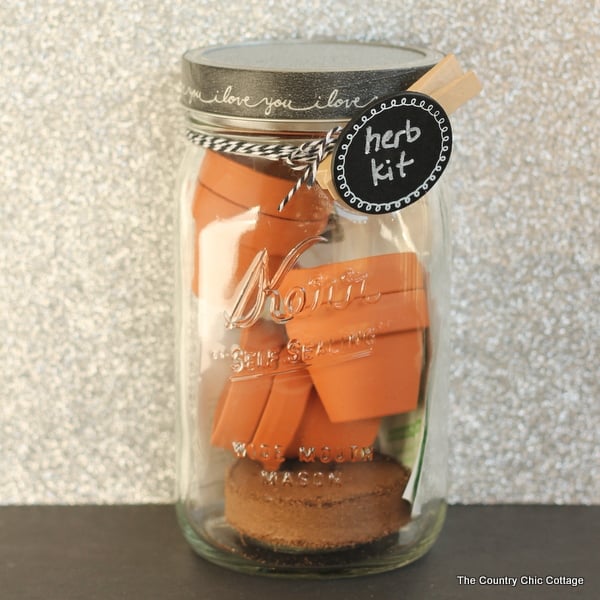 A Year of Jar Crafts
Sign up for our email list to get a FREE book with an entire year of jar crafts! 12 months, 12 crafts, tons of fun!