Make a DIY wedding card box for your wedding with our easy to follow instructions. The pictures on this project really make it something extra special! This one also makes a great wedding keepsake box to keep all of those mementos in after your big day is over. So, make this rustic wedding card box for your wedding today!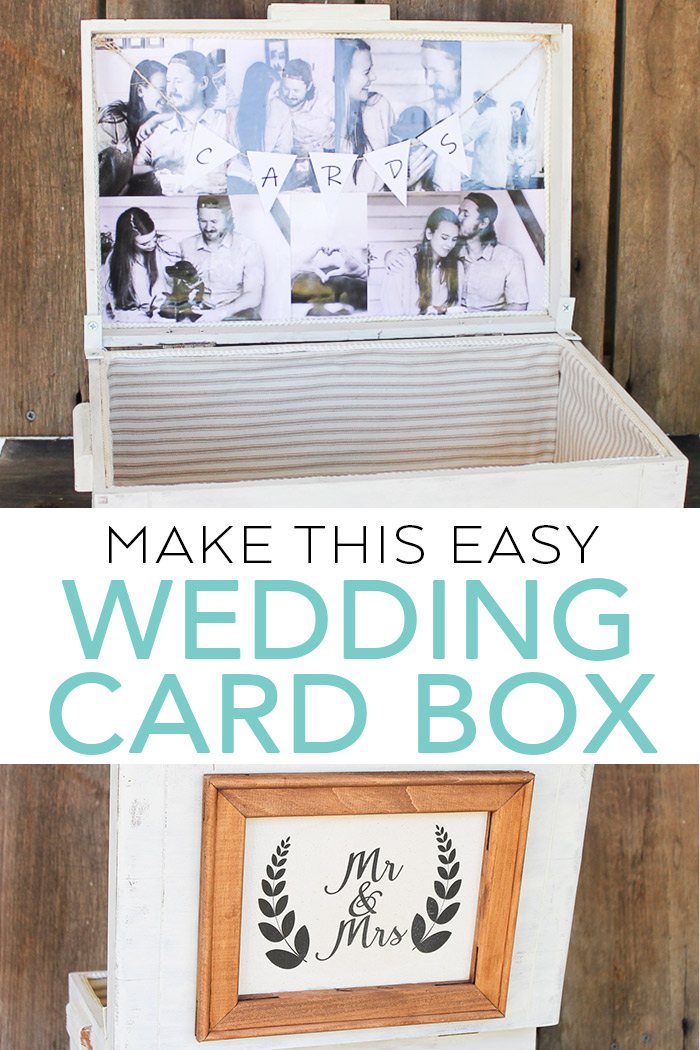 Supplies to make a DIY wedding card box:
Vintage wood box (any size that you like)
Paint
Fabric
Hot glue and glue gun
Printed pictures
Canvas
Stain
Iron
Screwdriver
Pliers
Cord or rope
Twine
Cardstock
Printer and ink
L-brackets
Screws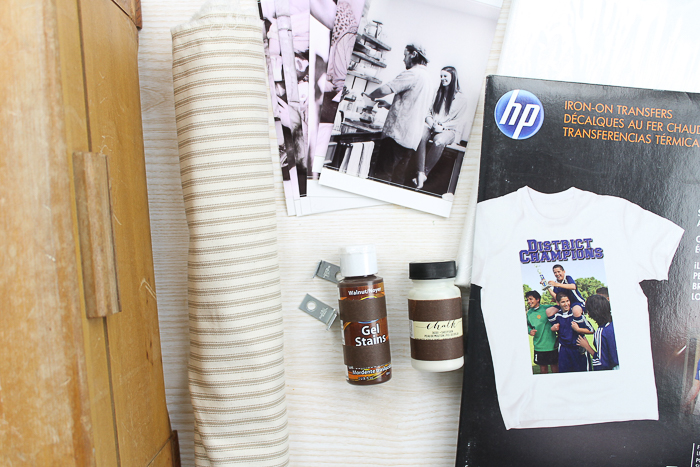 Rustic Wedding Card Box Video
Want to see the entire process in a quick video? Just watch below!
Can't watch or want more information on some of the steps? Just follow along below!
Painting the Vintage Box
Start by painting your box any color that you like. I just did one coat with a fairly dry brush so I got a rustic look. You can do a more polished look if you want. Just be sure to paint the box on all sides and allow to dry completely before adding anything else to the box.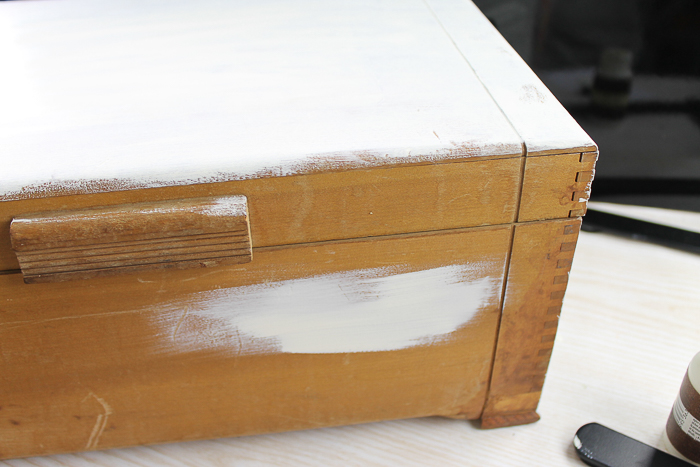 Making a Reverse Canvas
I wanted this project to look great from the outside as well. So I made a reverse canvas to add to the lid. It is an extra special touch that will make this box perfect for storing wedding keepsakes in later.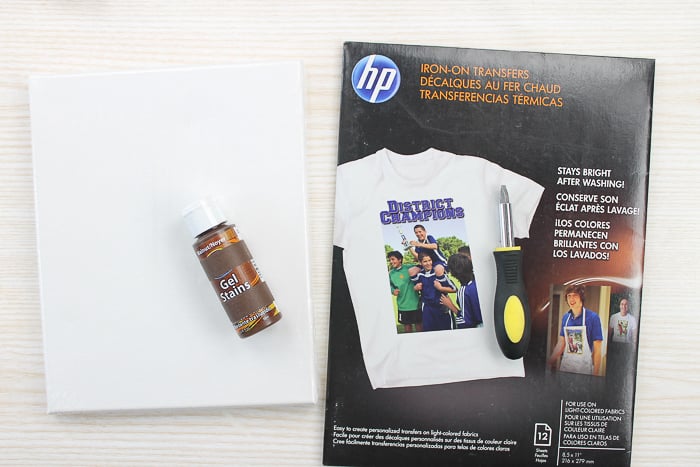 Remove the staples from the back of a canvas. The canvas itself can be any size but you want it to fit on the lid of your box.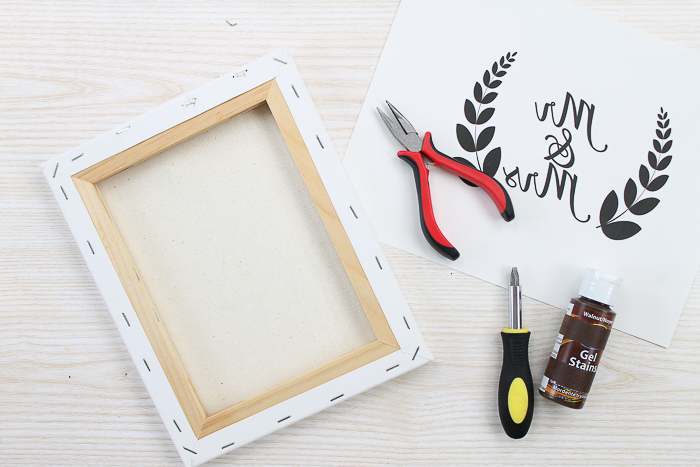 Remove the canvas fabric from the frame and stain the frame any shade you would like. You could also paint it if you desire.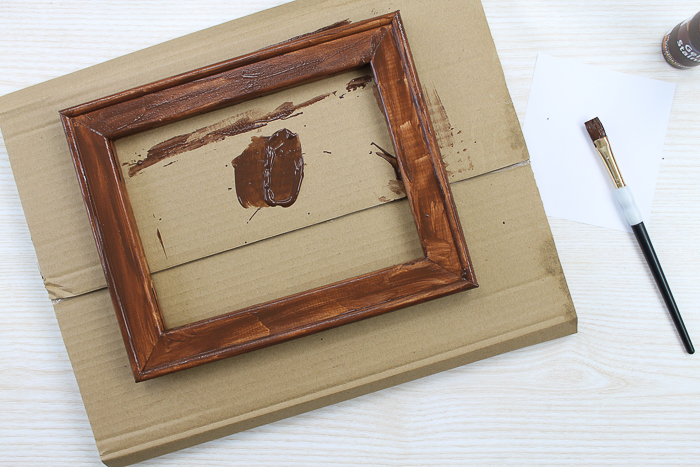 Just brush on the stain, allow it to sit a few minutes, and wipe away any excess with a rag.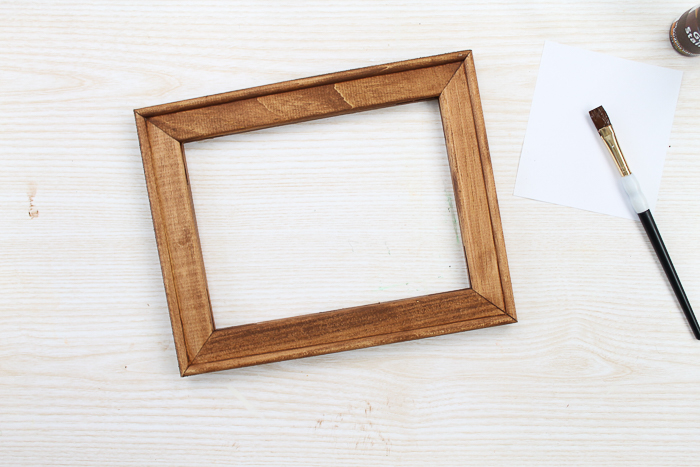 Set the frame aside to dry and start working on your canvas. Print the Mr and Mrs file onto the t-shirt transfer sheets following all directions. You will probably have to mirror the image before printing. Once printed, trim away any excess sheet from around your image then iron onto the canvas according to the instructions that come with your transfers.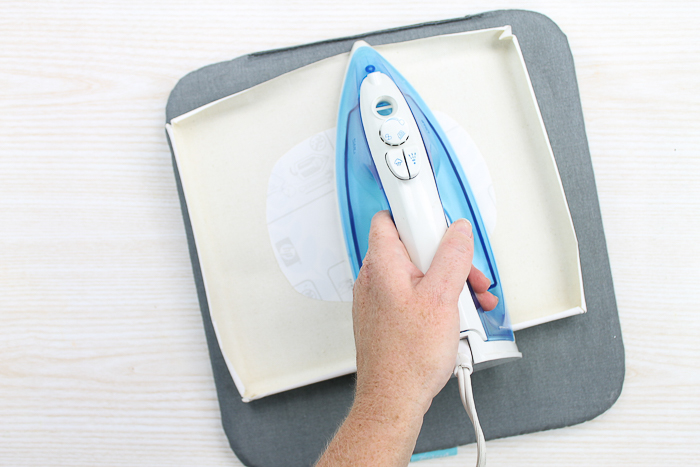 I actually added to the back of the canvas because it was a more rustic color but you should be able to use either side.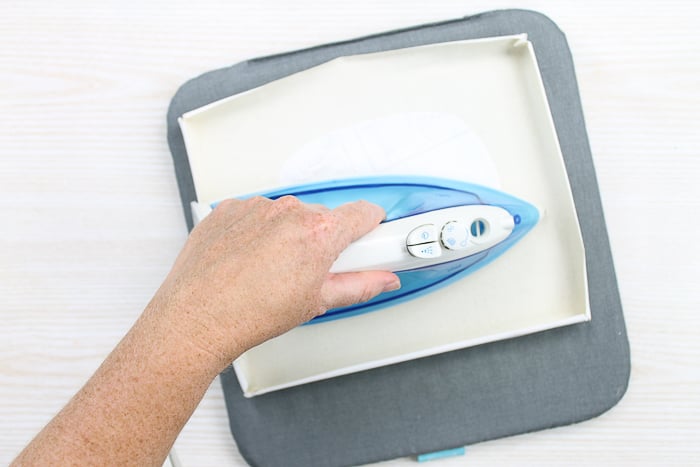 Once you have ironed completely, start to peel back the lining to reveal your transferred design.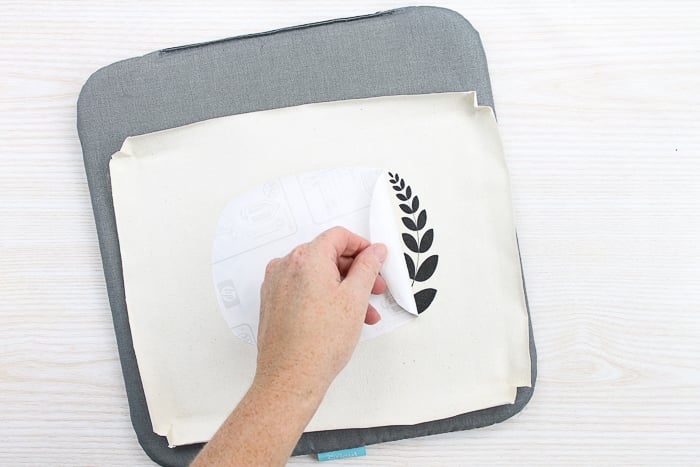 You can now start putting your canvas back together.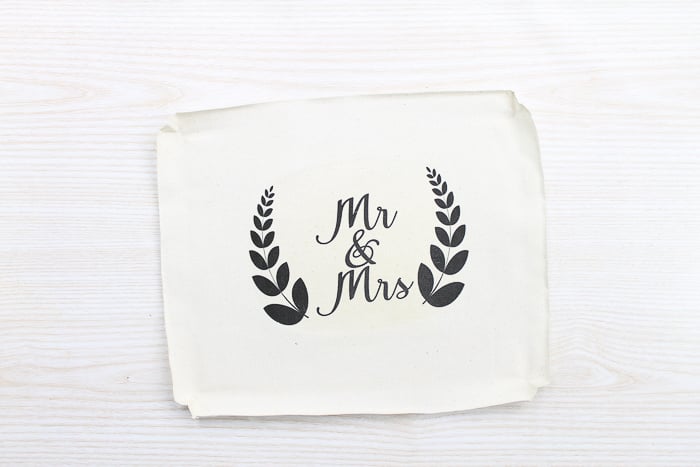 Use hot glue to secure to canvas portion to the back of your frame. Then use a craft knife to trim away all of the excess canvas around the edges.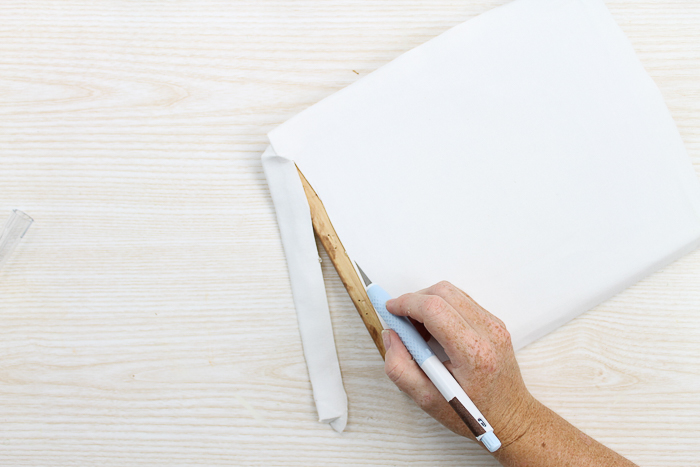 Your reverse canvas is now complete and ready for your wedding card box!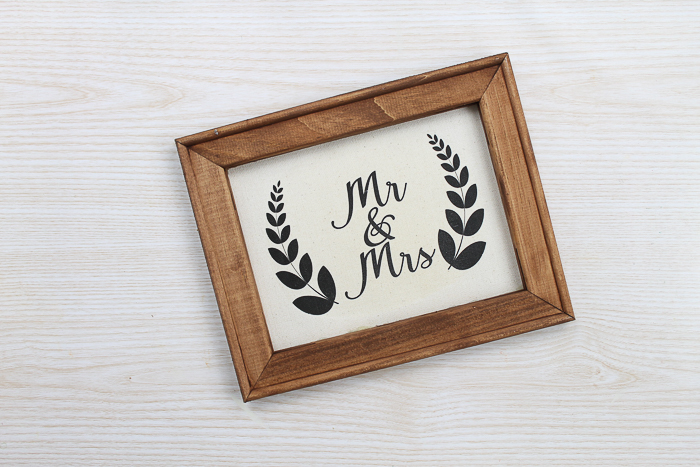 Just use hot glue or another adhesive to secure it into place right on the top of the box.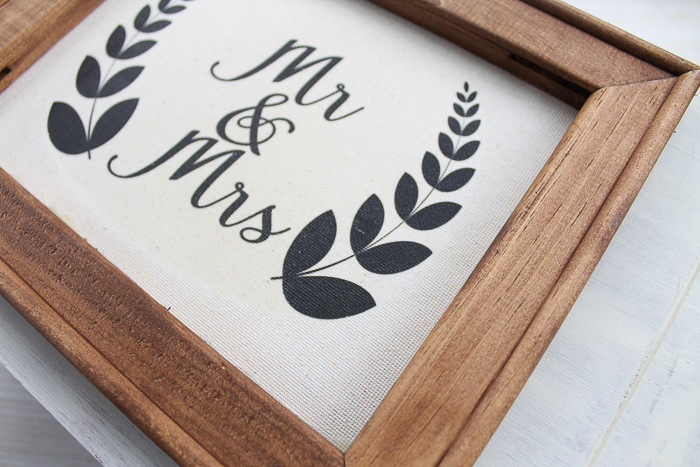 This will make your DIY wedding card box look great from any angle!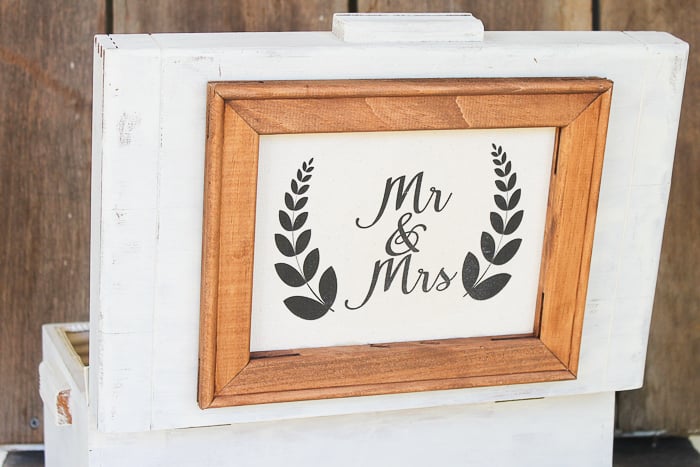 Lining with Fabric
Now we need to work on the inside! I like a finished appearance so I used some fabric to line the inside of my box. Just use hot glue to secure and fold over the raw edges.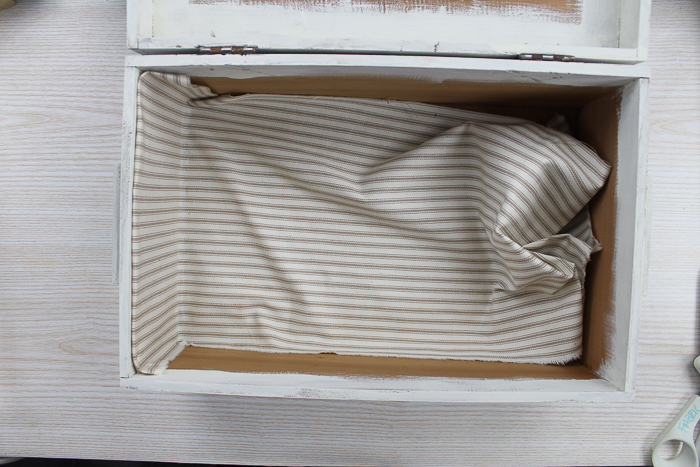 You can use cording around the top to give a more finished look if you want.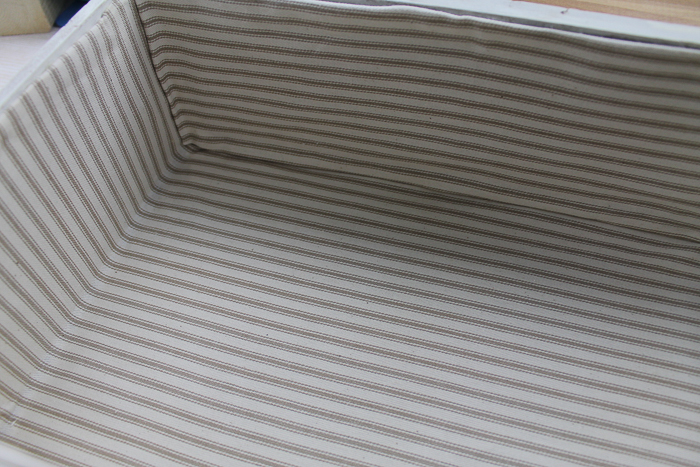 Adding Pictures of the Happy Couple
Now that you have your box almost complete, a personal touch is always a great idea. Print pictures of the happy couple and use tacky glue to secure them inside the lid of your box.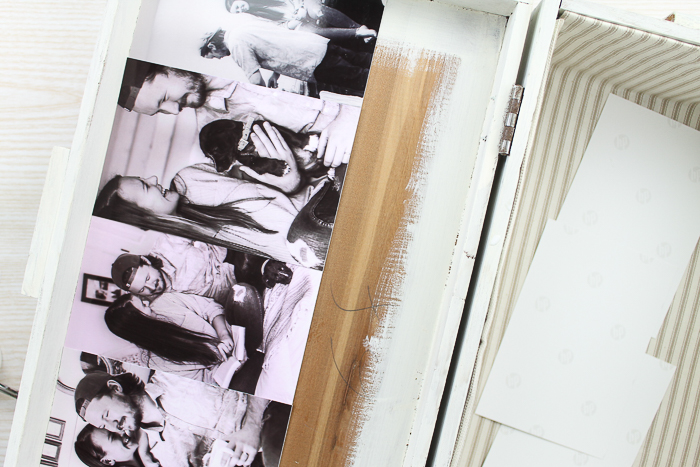 You can pick and choose whatever pictures you would like and collage them together.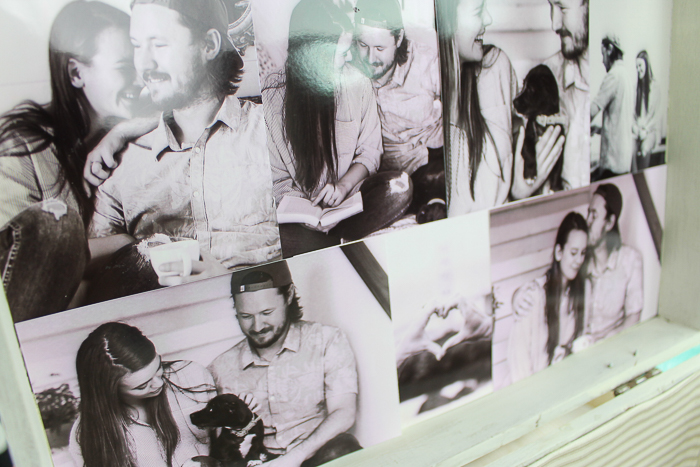 Again, you can add cording around the edge to finish it off if you would like.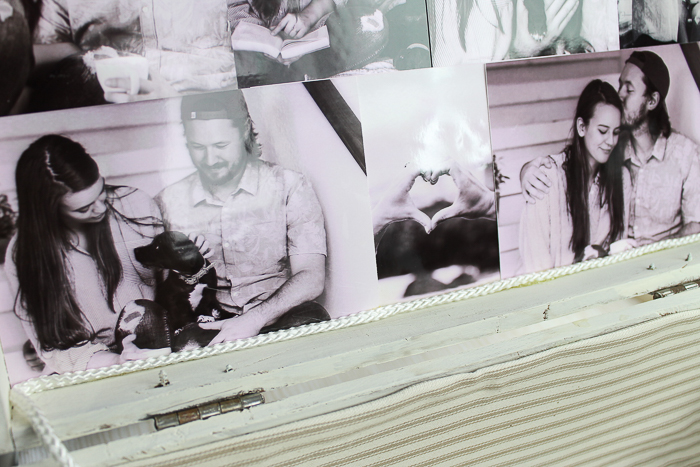 Making a Cards Banner
Now we just need a sign to let people know that this box is for cards. I have you covered there as well! Just print the CARDS file onto white cardstock. Cut the pieces with scissors and secure them to twine with hot glue.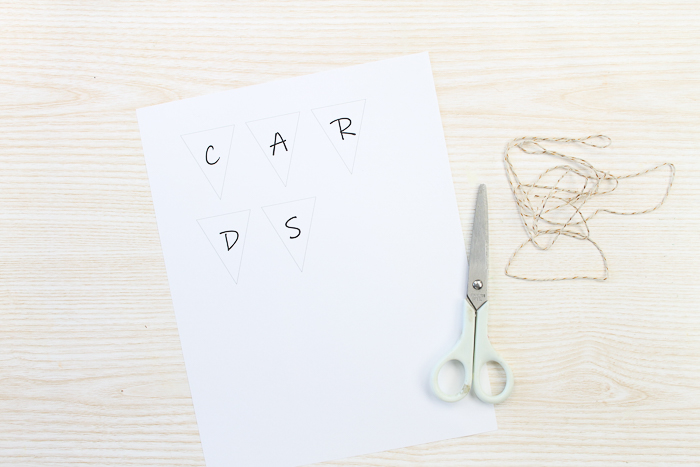 Add this to the top of your box with a little hot glue.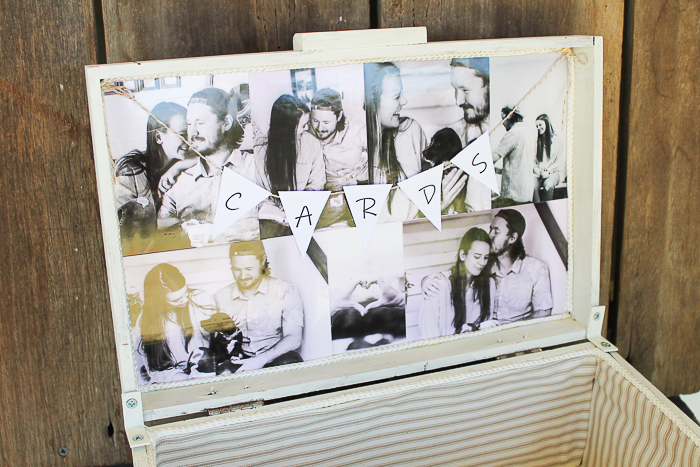 Adding Brackets
You might also want to add some L-brackets to your wedding card box to hold the lid open. Just use some screws to secure them into place. You can also paint them the same color of your box to help them blend in if desired. These can be removed after the wedding so the box can be used by the happy couple to store wedding memories.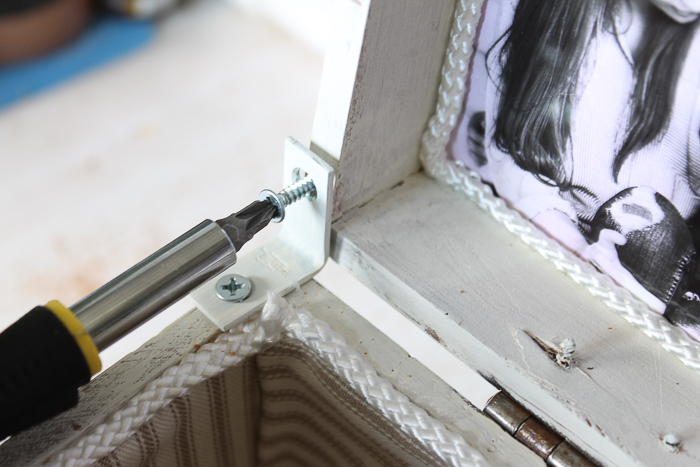 Now all that is left is to add this DIY wedding card box to your decorations! People can drop their cards inside as they come in.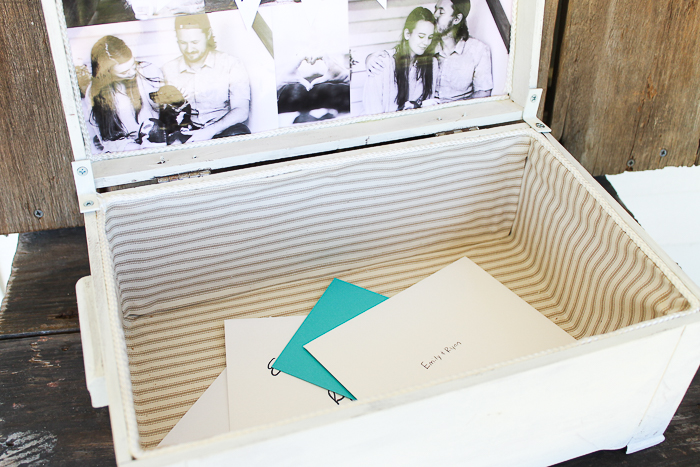 I love the personal addition of the photographs to this piece. It takes this project from plain to WOW and it is so easy to make.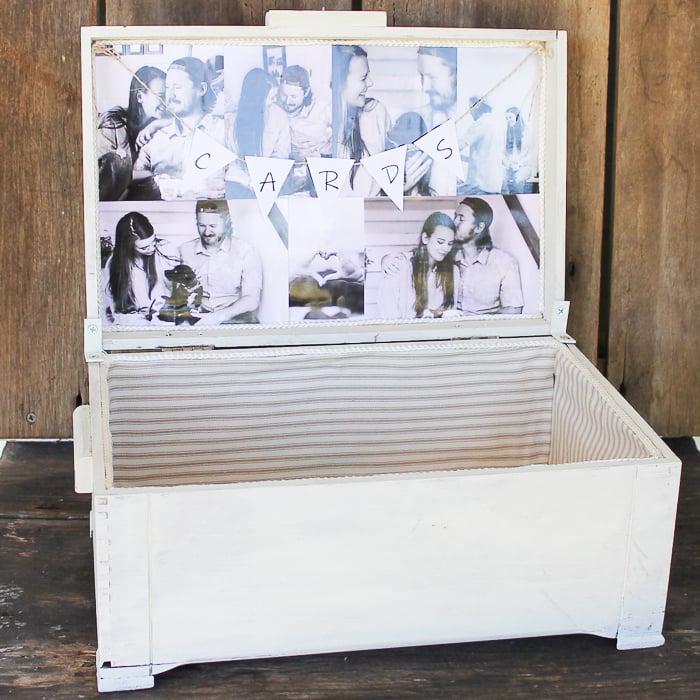 Plus, any wedding idea that can be used after the big day is over is a winner in my book. I love the idea of the happy couple pulling this box out in 25 years and reminiscing over the contents.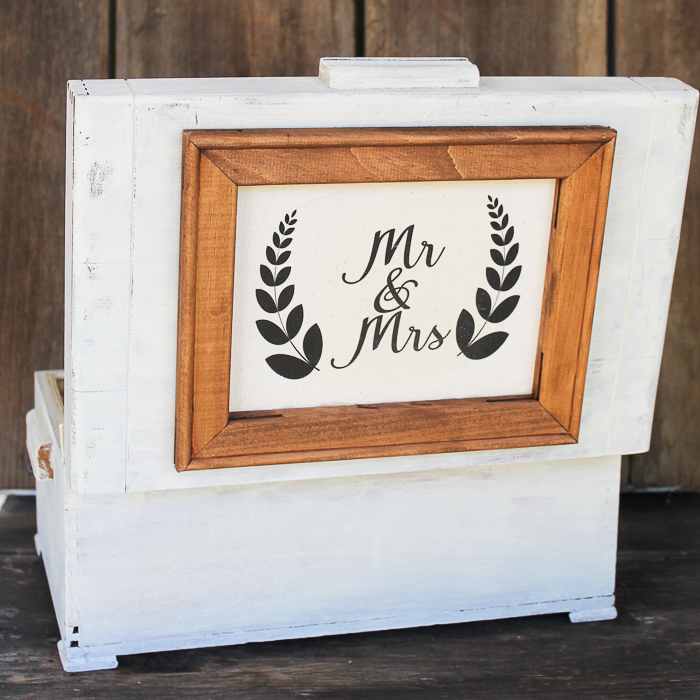 So, will you make a DIY wedding card box of your very own? Be sure to follow our instructions and customize the look for your own wedding day.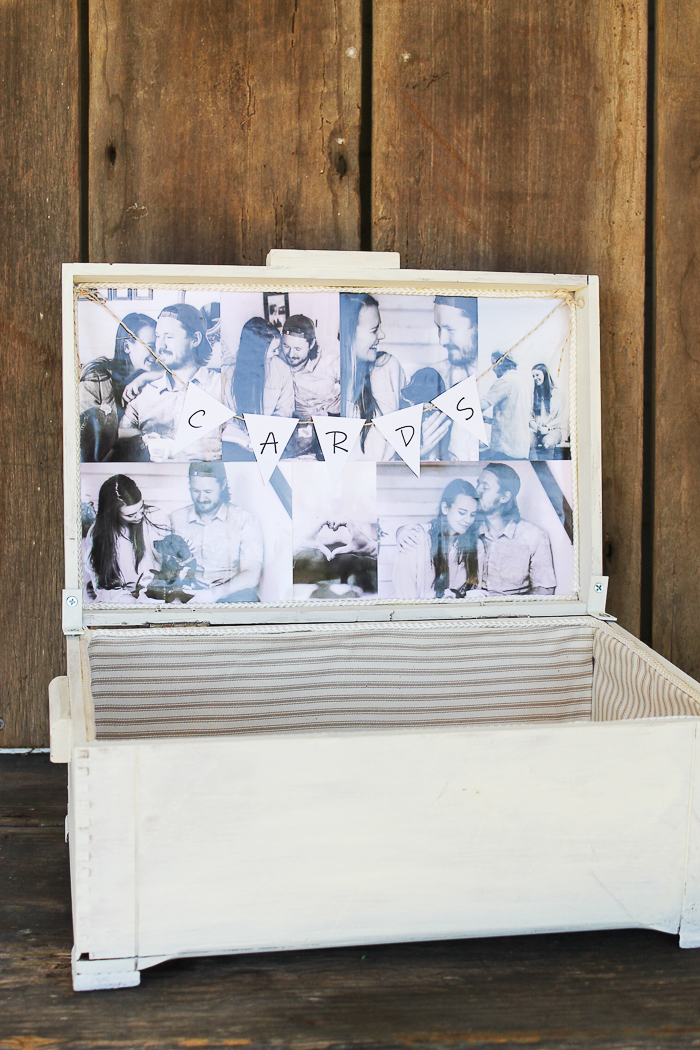 After all, a rustic wedding card box may not be for everyone but I am sure you can find a way to make this project your own.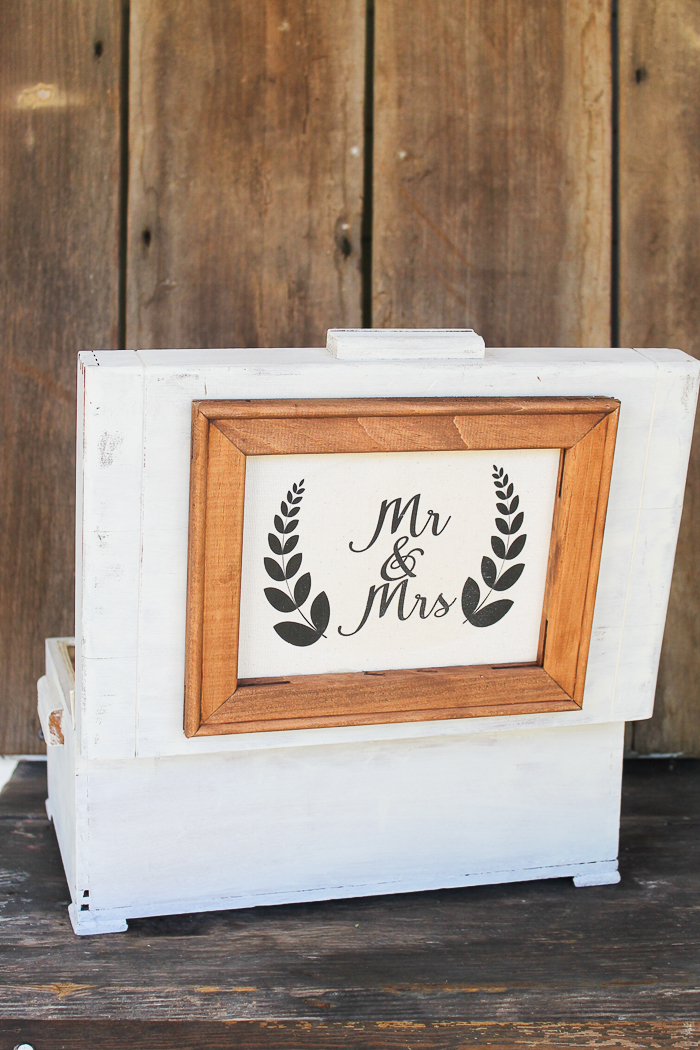 Love this wedding card box and want more ideas? Try the links below!