Are you ready to make your own pirate hats?? They are easy and fun!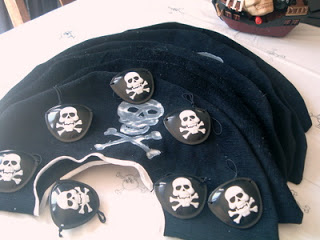 I used this hat we had in our dress up play box as my pattern…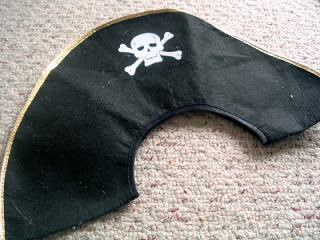 I think the original is made from felt. I had this courdory in my stash. But I had to use a TON of lint roller sheets…grins…so you might want to buy felt! 🙂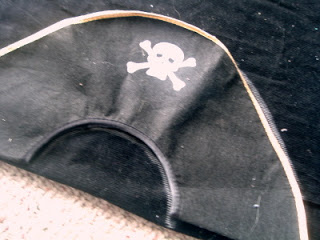 I traced my hat on the fold we chalk. So you can do to half circles on the fold and it will be perfect! (Check out that lint would ya???)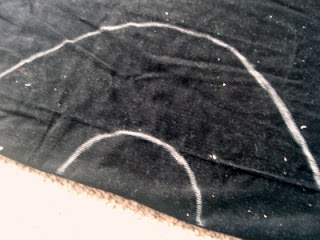 Then cut it out…don't cut your fold! 🙂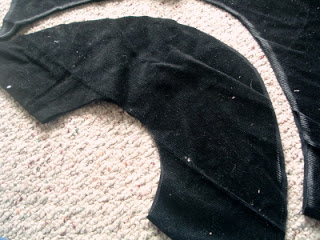 Turn wrong side out and sew all the way around your big circle. Turn right side out and sew biased tape on the small circle…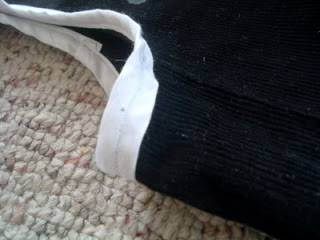 Now for the skull and crossbones. I used my silouette to cut out a stencil. Using tape to secure my middle pieces…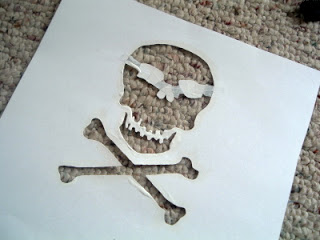 It took two coats of paint to get them to look like this. I put a piece of card stock under my piece to prevent any bleed through…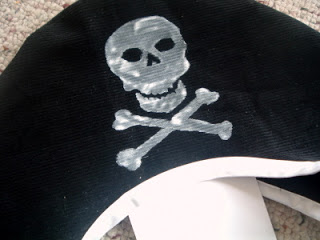 Another couple of coats would have made them appear whiter. I convinced myself they looked scarier like this! 🙂 After 8 or so you will convince yourself of the same thing…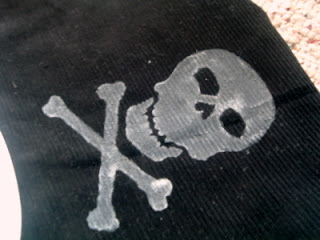 I bought the matching eye patches at the store….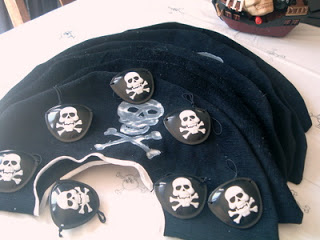 Aarrggghhh..what a great time! 🙂 If you missed my pirate party head on over there now and check out all the pirate goodies! 🙂 Now if you are tired of pirate posts, I promise this is the last one!
Posted at Whatever Goes Wednesday on Someday Crafts.
Posted at What I Whipped Up Wednesday on Sugar and Dots.
Posted at Good Life Wednesdays on A Beach Cottage.
Posted at the boy party on 733.
~Thanks for stopping by!~