You too can make an impromptu Art Gallery on a rainy day! We turned our window into a little art gallery to show off the latest kid creations! All you need is your Cricut machine, some temporary vinyl or window cling, and a little imagination. The kids will love showing off their artwork for the day and you will love that you can remove everything once you are done with this display. Now that is a win-win! Want something to display in this kids art gallery? Try this post on how to draw insects with fingerprints.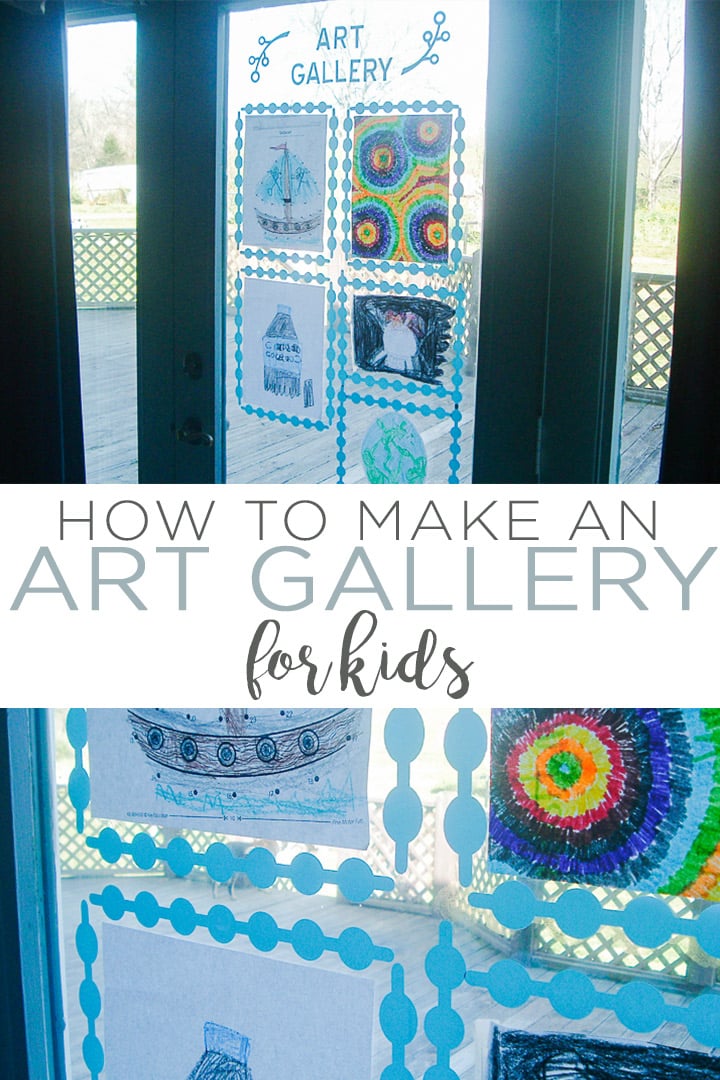 Supplies needed to make a window art gallery:
Vinyl (non-permanent or window cling)
Cut file
Artwork
Tape
How to Make an Art Gallery for Kids
The kids will love displaying their work in this fun art gallery. And it only takes a few minutes to pull it together.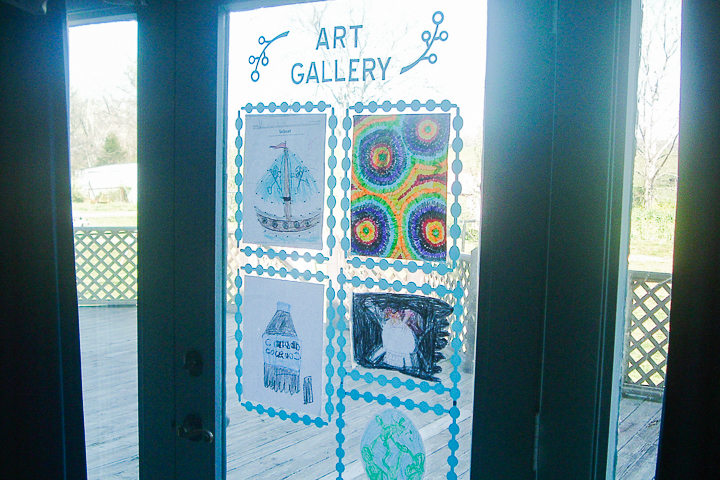 I just cut some "dot" frames out of vinyl with my Cricut. They could be any shape or size. Just something to make the pictures feel more special! Try searching "frame" in Cricut Design Space for something fancier. You can also search "border" for more options.
My "frames" are actually strips of dots. You can see where they overlap if you look super close. This was supposed to be a fun, impromptu, keep the kids occupied project. So, it did not bother me at all.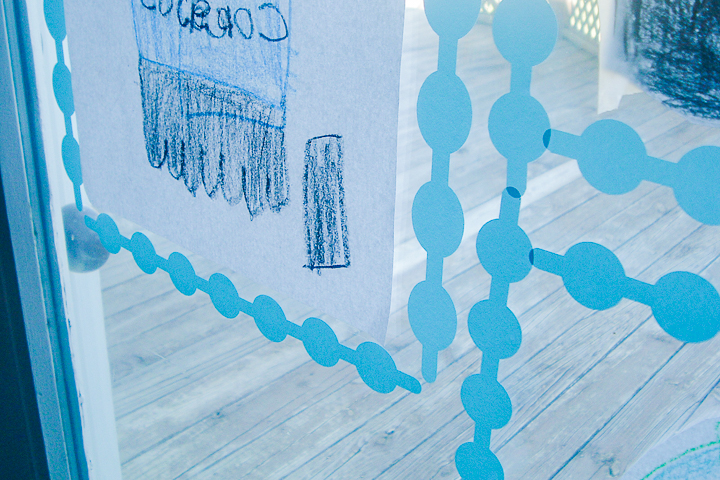 I actually did this a few weeks ago and it is still up! It is a great way to display the latest things they come home with!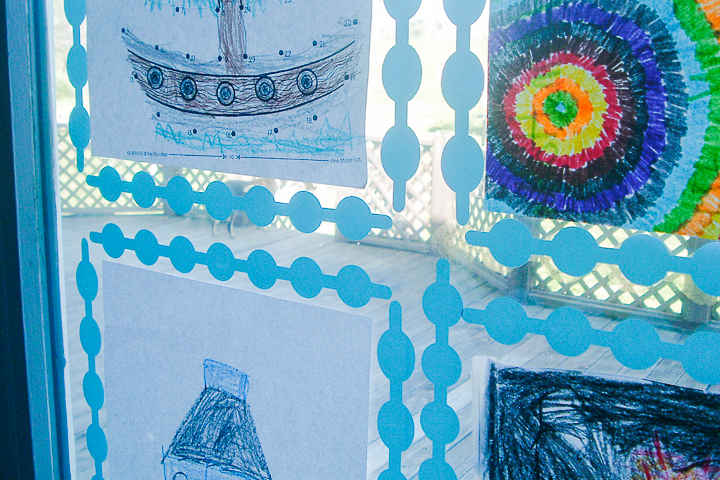 I just tape the pictures in the vinyl frames. So when I am done with this art gallery display, this all will come off the window with ease!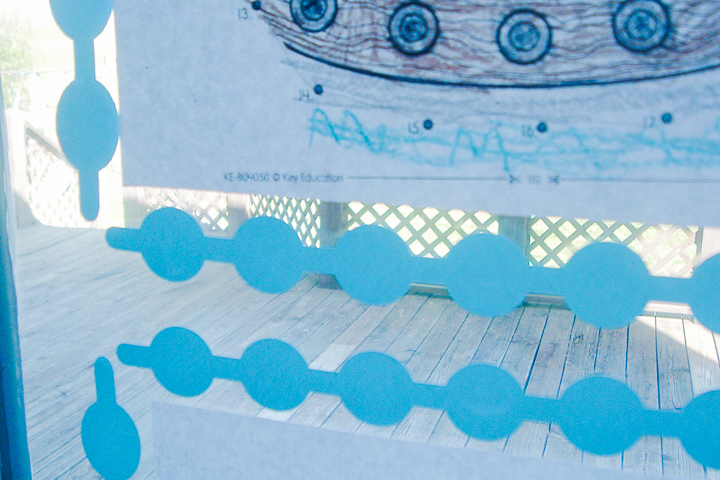 I even cut out the Art Gallery letters and some fancy-schmancy leaves to go on the top! Now wouldn't your child LOVE to display their artwork in something like this?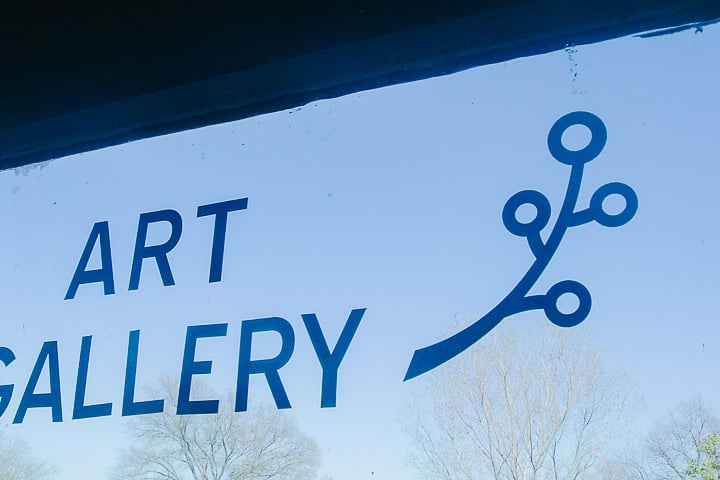 So, grab some supplies and make this cute kids art gallery in your home! They are sure to love hanging their artwork every day in a window art gallery made just for them.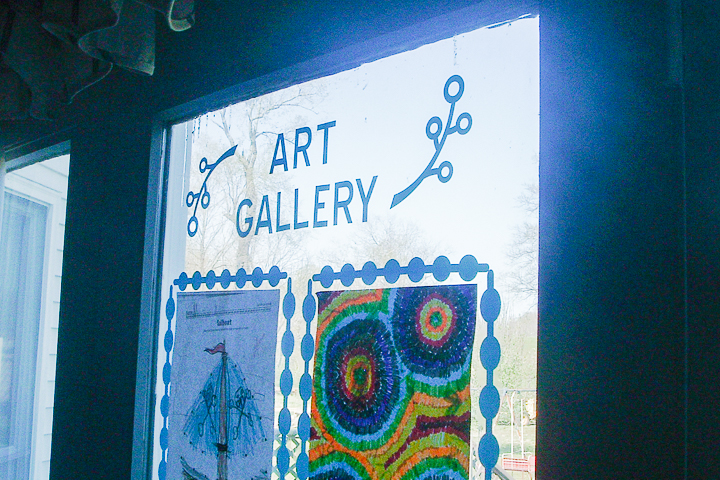 Love this kids art gallery idea and want more? Try the links below!
New to Cricut?
Sign up for our email list to download the Beginner's Guide to Cricut Design Space for FREE today!
Sign up to get the guide emailed to you!