Want to know how to remove contact paper? I always think that if I am struggling with a problem, you probably are too. I am working on a fantastic redo of a vintage cabinet but it had really old contact paper inside. I am talking 70s contact paper stuck for life. I pulled, tugged, wore down my fingernails….then I googled. Turns out there is a super simple way to remove contact paper and I am going to share it with you! If you have some vintage contact paper that has been haunting you, this is the post you want to read.
The simple trick for removing that contact paper easily is as close as your bathroom. All you have to do it break out your hair dryer! It removed that contact paper like a charm. Just heat it up a little bit and the contact paper will peel right off. Mine came off including the sticky stuff underneath with just a little heat. I was amazed just how fast this super old paper was removed. It appears from my research, you might need some Goo Gone to remove any sticky residue depending on your paper. I had a bunch of contact paper to remove but worked through it in no time at all.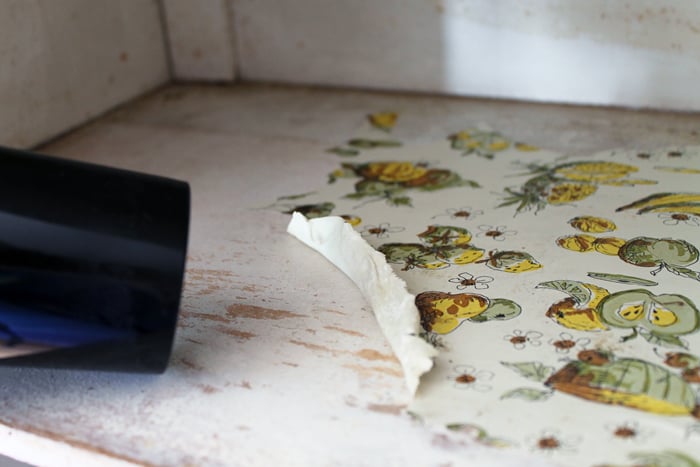 I would say start to finish it took me 15 minutes! Fifteen minutes! Gotta love another great use for a hair dryer. Stay tuned for more details after I get my cabinet done. For now, if you have ever wondered how to remove contact paper, you now have a quick and easy method that is in your bathroom cabinet already. You have to love that!
Need more life hacks for the things around your home? Give these links a try!