Do you want to learn how to score with the Cricut Joy? A few weeks ago we talked about what kind of pens work in the Cricut Joy. We used some adapters for that video. I thought why not make another video using the Cricut adapter to see if I can use my scoring stylus and my Cricut Joy and get it to score paper. So let's take a look at using the scoring stylus inside an adapter inside of our Cricut Joy and see if we can score some paper.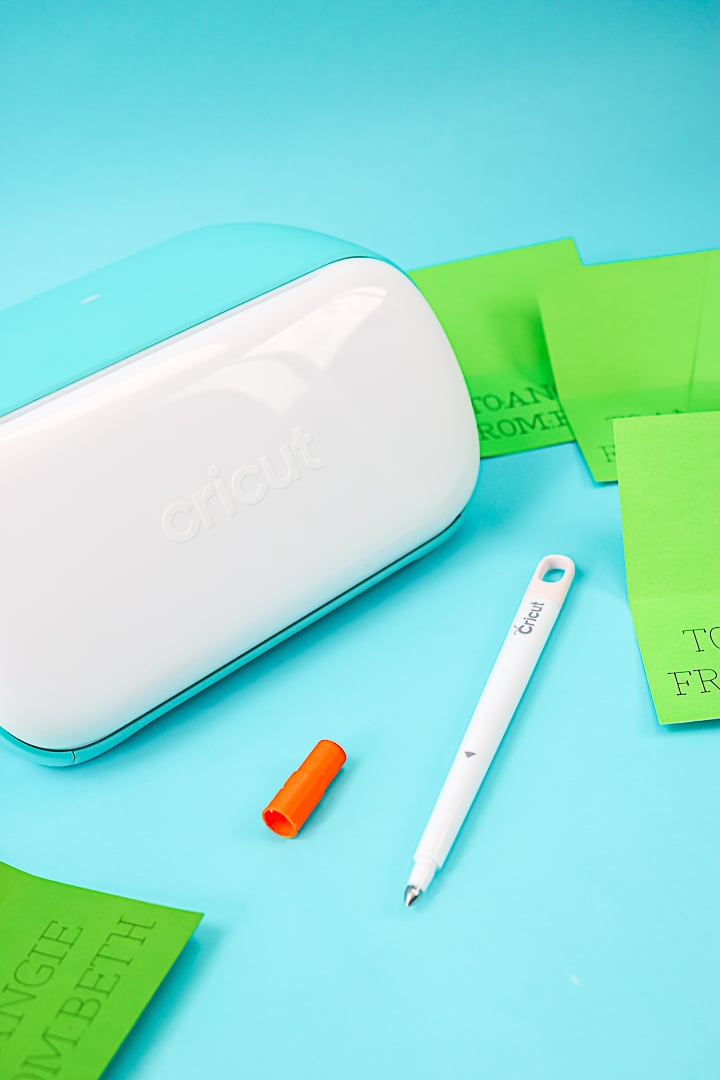 How to Score with the Cricut Joy
Since the Cricut Joy hit the market, I have been asked basically weekly about scoring with this machine. Cricut has not officially released any scoring tools for it. So, can you score with the Cricut Joy? I decided to find out!
Supplies needed: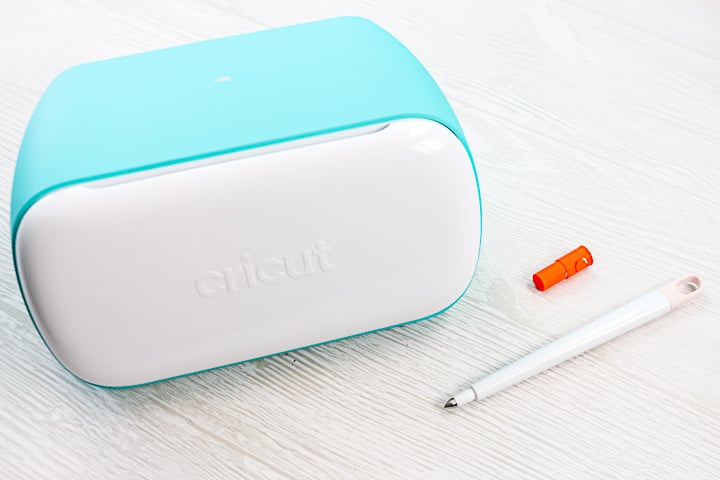 Scoring with the Cricut Joy Video
Want to watch me score with the Cricut Joy instead of reading about it? Just watch the video below!
Can't watch the video or missed some of the details? You can also read the instructions below.
Cricut Joy Scoring Instructions
Step 1: Add score lines in Cricut Design Space
First, you will need to add score lines to your project. In this case, however, the Joy does not support score lines. We are going to trick it a bit!
Choose Explore as your machine.
Add score lines and locate them on your project.
Change those score lines to draw lines.
Then switch your machine selection back to the Joy.
This will mean that when Design Space calls for this "pen" you will actually insert the scoring stylus instead. Remember if you want to write and score in one project, you will need to pick two different pen colors so that you know when to insert the stylus.
Want to see me design a full card right in Cricut Design Space? Just watch the video above!
IMPORTANT: Be sure to attach any score lines to your card or project before clicking make it.
Step 2: Add the scoring stylus to the Cricut Joy
Remove the blade when your Cricut Joy calls for the pen in this case. Add the adapter to the stylus until it is a tight fit. Then insert it into the Joy down to the lip on the adapter. Close the clamp, and you're ready to score.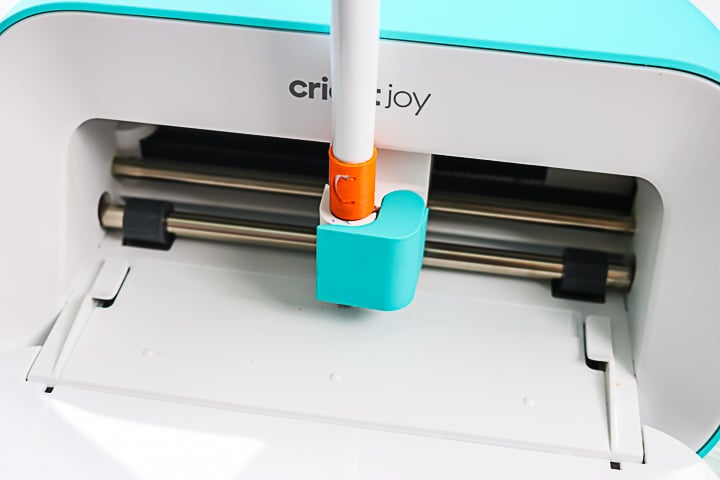 You will want to change to the pen if you have writing in your project and to the blade to cut. Then your project is complete and you have scored a line with your Cricut Joy!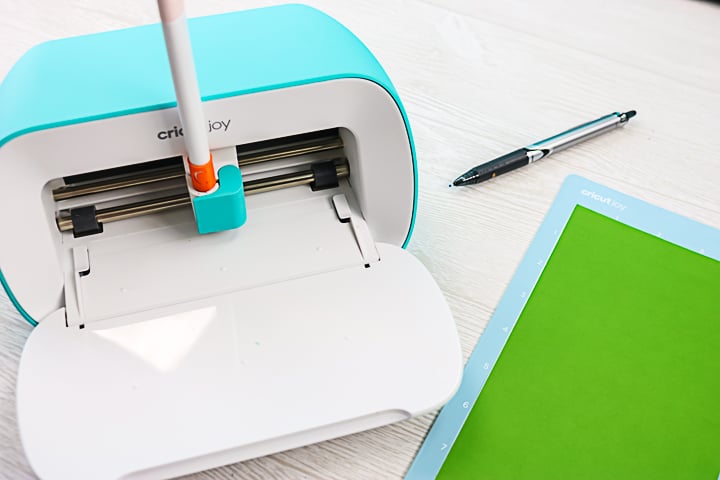 How good are the Cricut Joy score lines?
Now that you know how to score with the Cricut Joy, the question is does it work well? I did a few experiments while I had my machine out and compared the results to the same project made on my Explore with the scoring stylus. Here are a few of my results.
Scoring on the Cricut Joy Versus Explore
The score lines on the Cricut Joy are very light and faint. In the image below, the card on the right was scored on the Joy while the one on the left was with the Explore. You can see that there is a big difference between the force used by the two machines.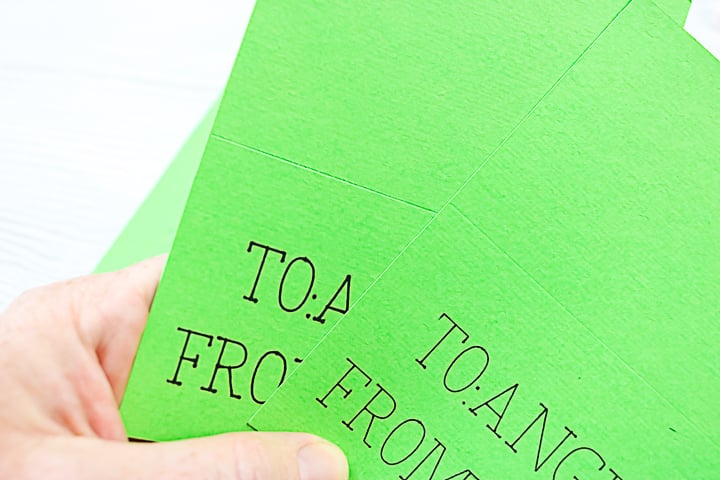 I was able to actually fold both of these pieces on the score line so I do feel as if the lines are functional. However, you may have a harder time folding your Joy projects on the score line.
Can you change the settings to get a deeper score with the Joy?
I tried a few different things to try and get the same results as my Explore machine.
Material Settings
I changed the setting to glitter cardstock which is the thickest setting I could find for the Joy. There was no difference in the score line so the conclusion here would be that the material setting does not affect the pressure when it comes to scoring.
Multiple Passes
I tried going over the scoring line two and three times. I was hoping that multiple passes would deepen the line. You can do this by adding multiple lines in Design Space and putting them directly over each other. This method did make a deep scoreline but it was still nowhere near as deep as with the Explore machine.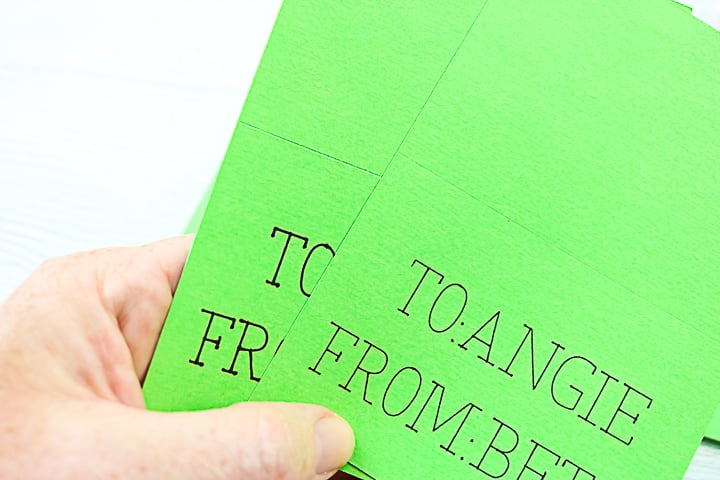 Can you fold easily on the Joy scorelines?
So the real test, can we fold each of these on those scoring lines with them not being as deep? Each of my tests actually folded fine. I did find that the single scoreline on the Joy was a bit harder to find. So, I would probably go with a double pass over the line when scoring on the Cricut Joy. I really couldn't tell a huge difference between two and three passes in my tests so I don't think the third pass is really worth it.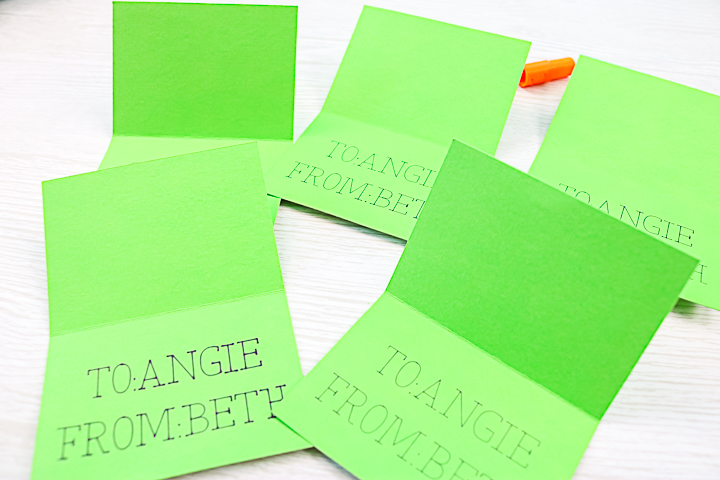 So you won't get as deep of a scoreline as you do with the Cricut Explore when using the Joy. However, it is a usable scoreline for your projects. I will note that if it's any kind of intricate scoring, you may have a little bit of difficulty with folding.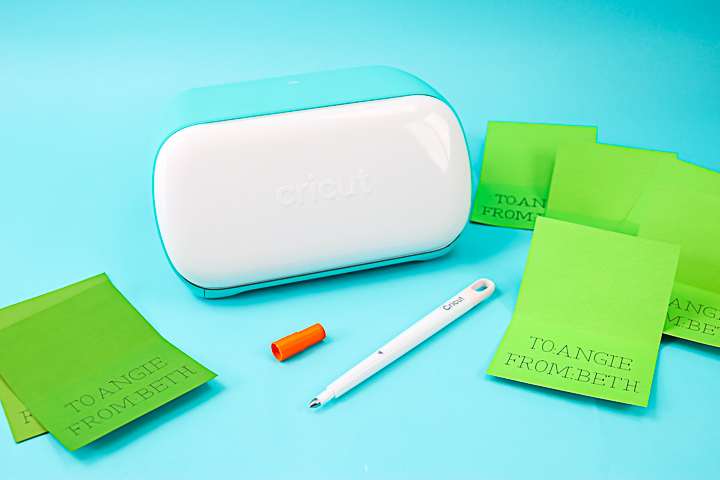 This is a game-changer for those that are paper crafters. Now I only experimented with one paper type. I only used a regular medium weight cardstock. So if you use a thicker or thinner paper, you might have varying results.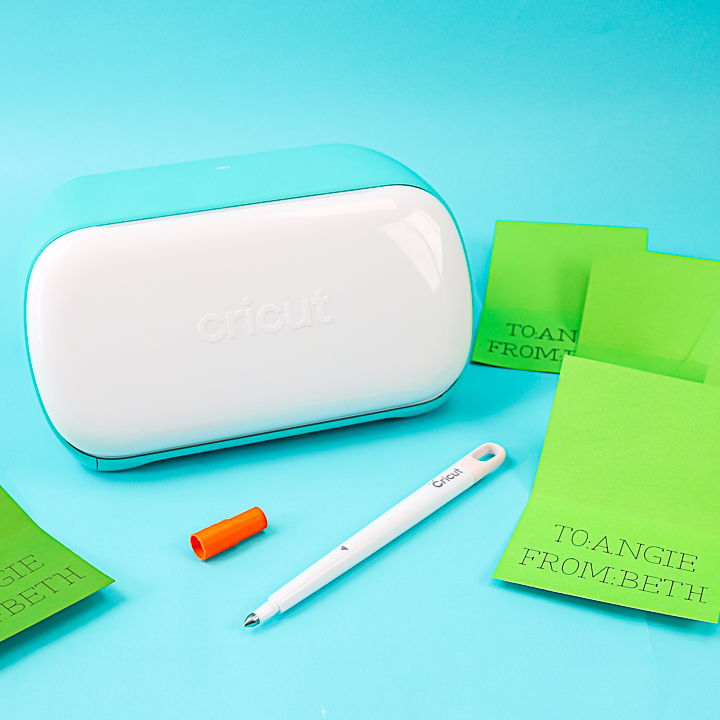 Now that you know how to score with the Cricut Joy, what will you make? Use this simple adapter and add the scoring stylus to your machine. Then start scoring those paper projects and making some crafts!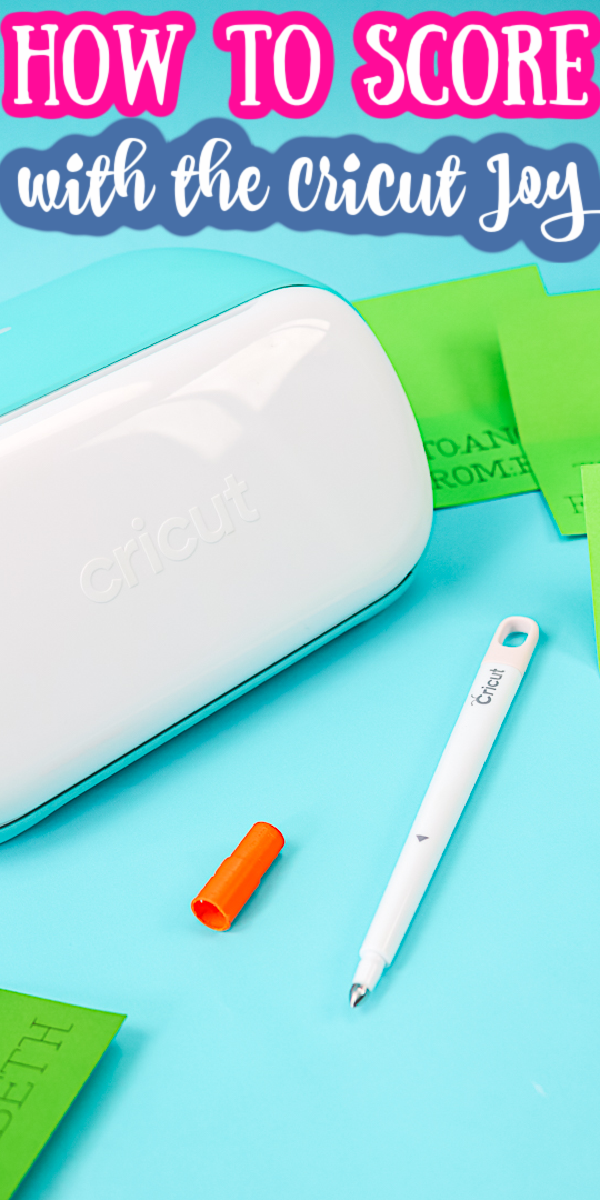 Now that you know how to use a Cricut Joy scoring stylus, you might enjoy some of these other projects as well!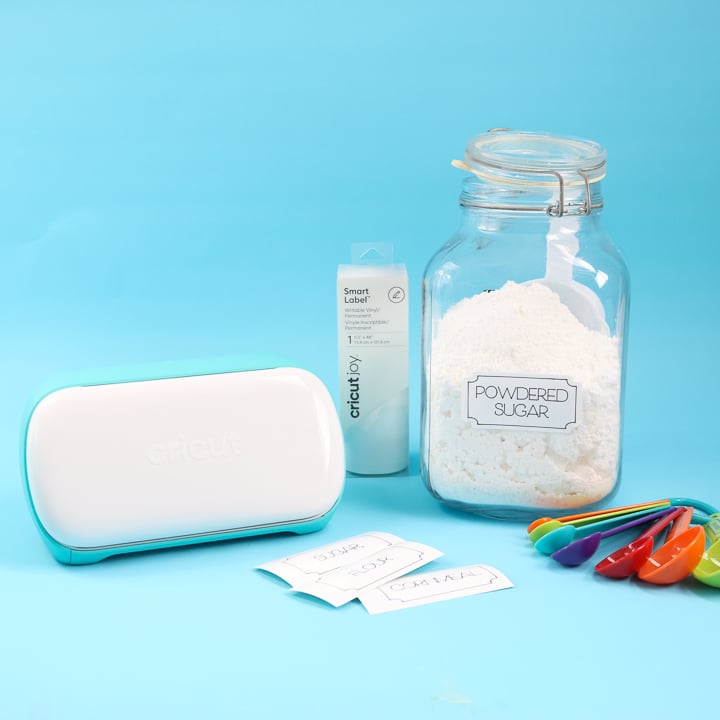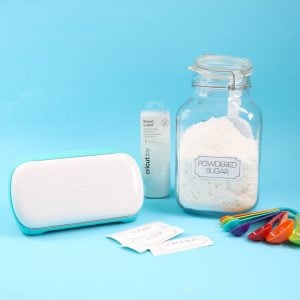 Your Guide to Cricut Joy Label Making
Learn all about making labels with the Cricut Joy and the new SmartLabel material from Cricut.
Read More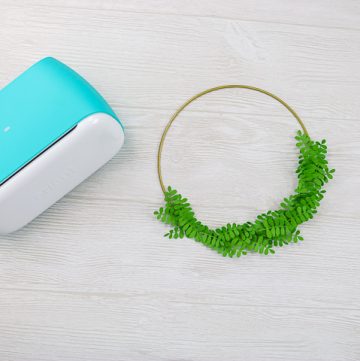 Paper Leaf Wreath
Use your Cricut Joy to make a wreath of any size!
Read More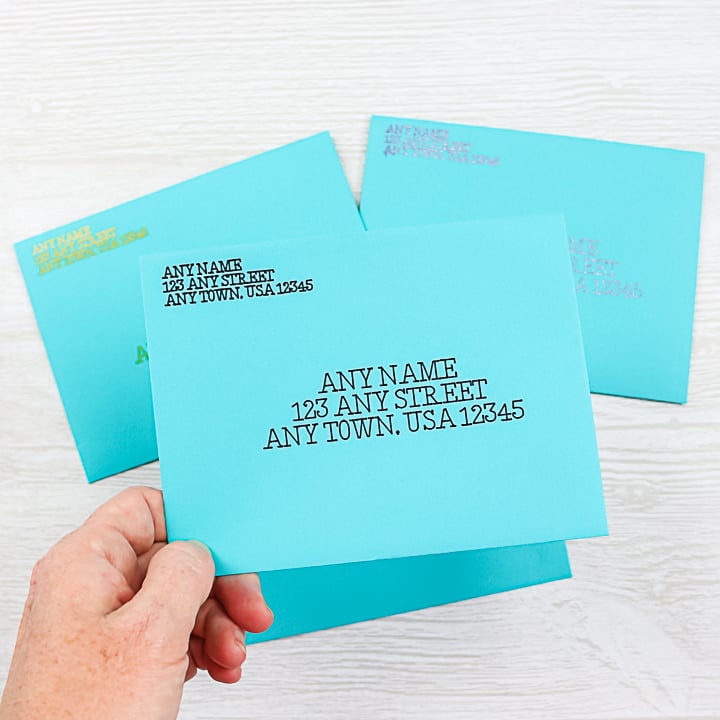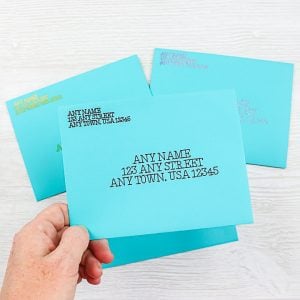 Locating Addresses for Envelopes in Cricut Design Space
When addressing envelopes with your Cricut, you first need to get the location right in the software.
Read More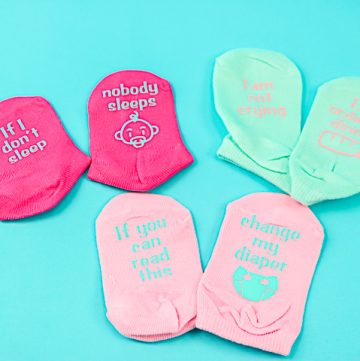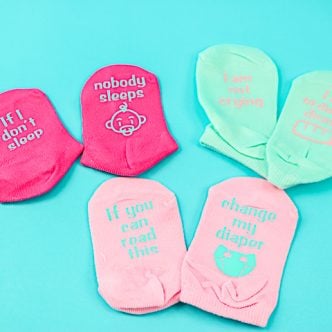 How to Add Iron-on to Baby Socks
Make these funny baby socks in minutes with this quick and easy idea for personalizing.
Read More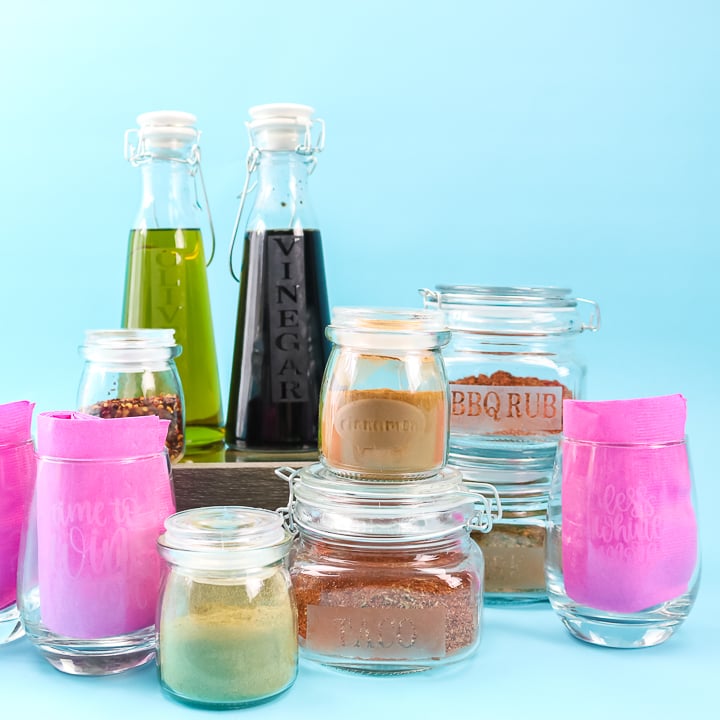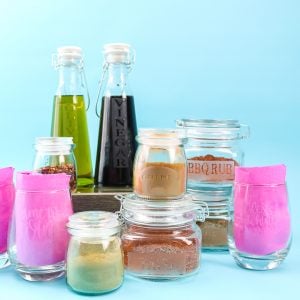 How to Etch Glass with a Cricut
Grab your Cricut machine and start etching glass with this easy to follow tutorial.
Read More