Did you know that addressing envelopes with a Cricut is super easy? I thought I would cover the process today so you might use this for greeting cards or even your holiday cards. This is the perfect solution if your hard writing is horrible (like mine!) You can actually write the address with Cricut pens or even use the foil tool. So many options for adding that address with your Cricut machine. It is a great addition to your handmade cards this holiday season.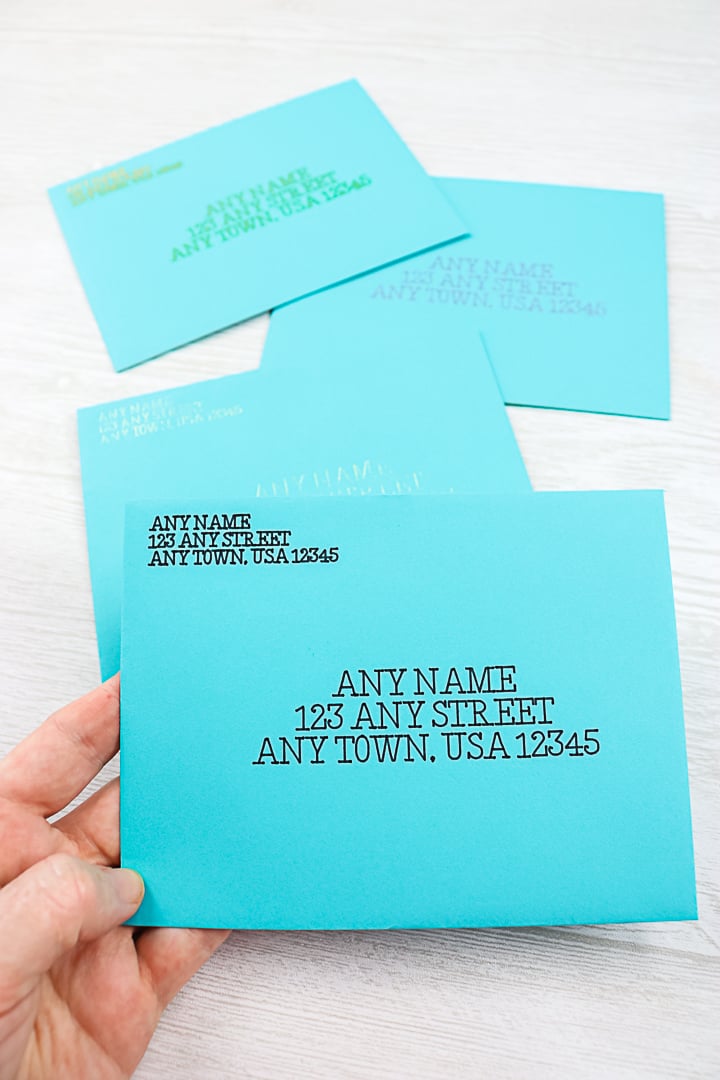 Addressing Envelopes with a Cricut
This process works for any envelope. So, you can use envelopes that are purchased from the store for this project. There is no need to cut and fold the envelopes yourself. You can however get a tutorial here on making envelopes if you need it.
Supplies needed: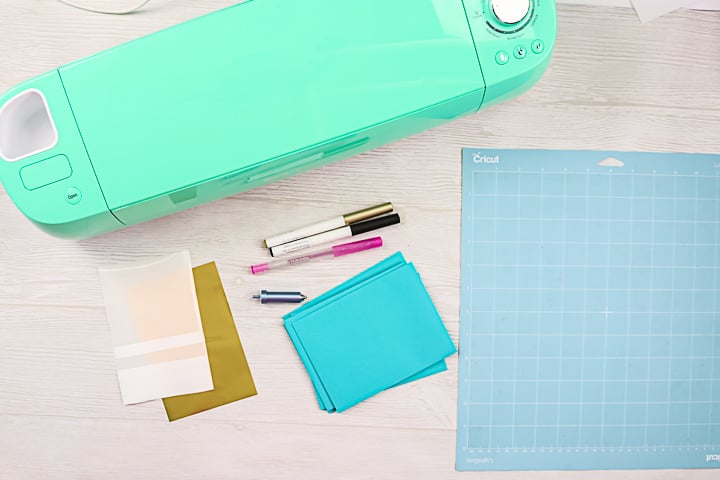 How to Address Envelopes with a Cricut
Now that you have your supplies, it is time to grab that list of addresses and get started. I have experimented with different pen types so you don't have to! You can actually watch all of my experiments and results in the video below.
Can't watch the video or missed some of the steps? Keep reading to get the instructions as well!
Adding Addresses and Locating in Cricut Design Space
The first critical step is actually getting your address in Design Space in the correct location. This can be a bit tricky so follow along in the card below for tips on getting this right the first time.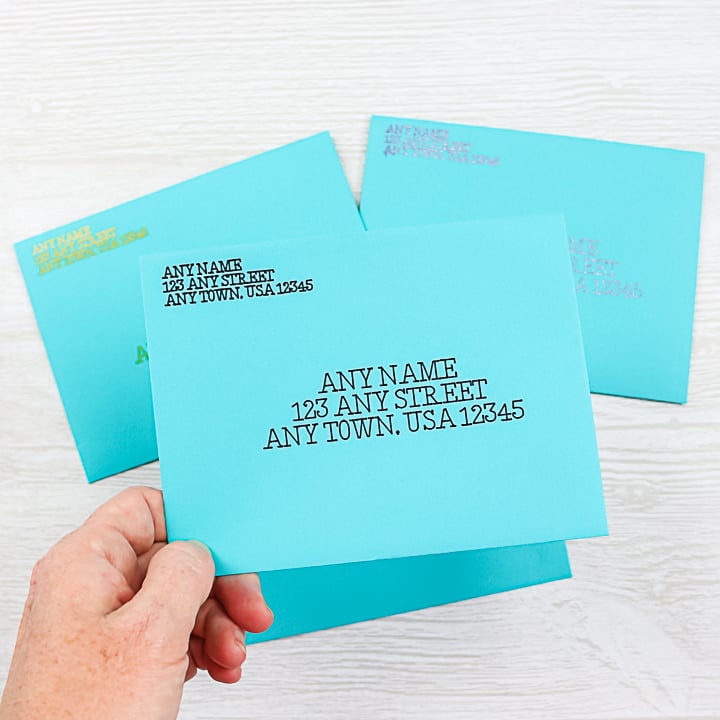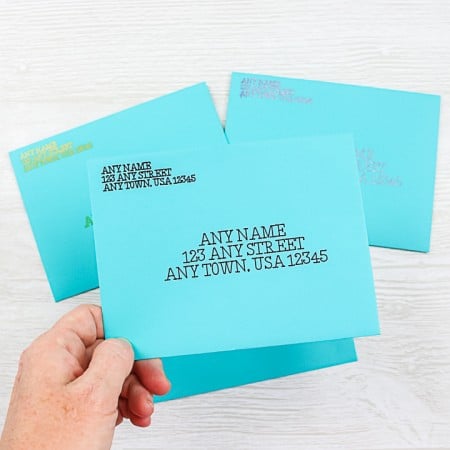 Locating Addresses for Envelopes in Cricut Design Space
When addressing envelopes with your Cricut, you first need to get the location right in the software.
Supplies
Cricut Machine

Cricut Pens

Foil Transfer Tool

optional

Foil Sheets

optional
Instructions
Start by drawing a rectangle in the exact dimensions of your envelope. This will be used to locate your addresses. I made it white just so I could see what my text looked like a bit better.

Find a writing font you love and add an address of your choice. You will need to add a from and a to address.

Then use your rectangle to locate both addresses correctly. You will also want to make sure that your writing font is set to draw lines.

Delete the rectangle and attach the two addressed together.

Then click make it to see it on your mat. Do note here that your design is moved 1/4 inch in from both edges when drawing.
Tried this project?
tag us to show off your work!
You will need to repeat this for each of your addresses but once you have your template set, you can just copy and paste a new to address into place then click make it each time.
How to Add the Envelope to the Mat
Now that you have everything in Cricut Design Space, it is time to add your envelope to your Cricut mat and draw your addresses.
Add the envelope to the mat flap side down with the top of the envelope to the top of the mat.
Put the envelope about 1/8 of an inch in from the side and top to account for the movement of your design that we talked about above.
Press the envelope down really well.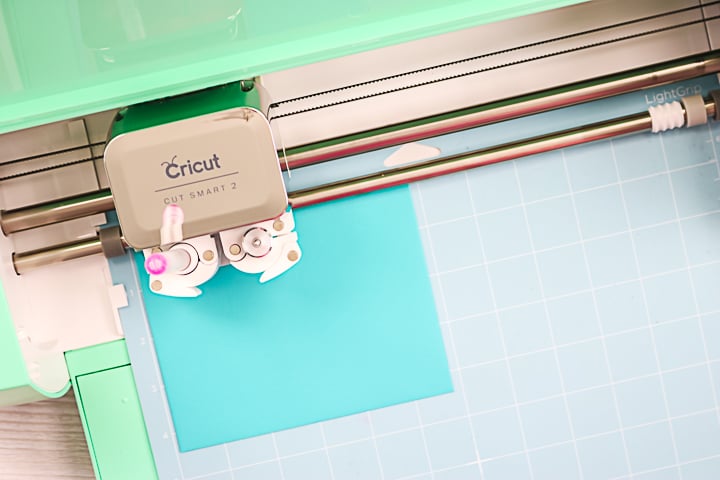 Type of Pens to Use to Address Envelopes
I used a few different options in the video to give you an idea of how each one works. Here are a few tips and tricks to help you decide:
A standard 0.4 black pen will work perfectly with almost any font.
The 1.0 tip pens may need specific fonts. You can also try two different sizes for the to and from addresses.
If using gel pens, be sure to move the white star wheels all the way to the right. You may also want to locate the envelope and design on the 1-inch mark on the mat. The roller all the way to the left has a tendency to smear the writing from this pen.
You can also try foiling your addresses. See this post for more information on adding foil lines. I think I would use a bold foil tip, however. This will make it show up better on your envelope.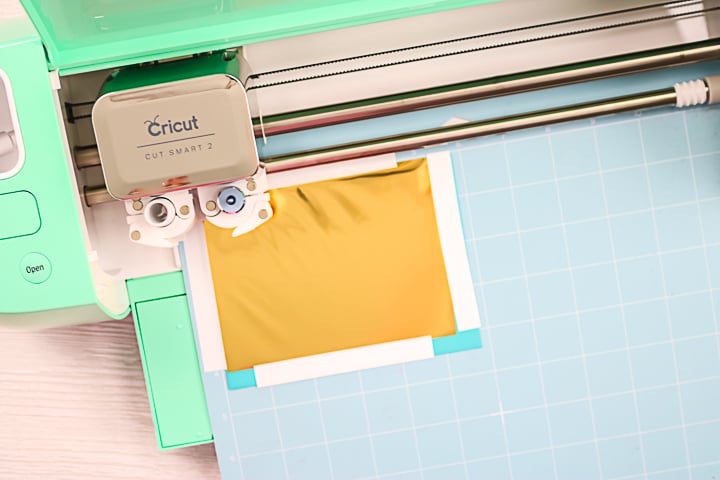 Run a few trial runs with your pen of choice then you can just repeat when you are happy with the results. Get a perfectly addressed envelope every single time with your Cricut machine and this technique. Addressing envelopes with a Cricut is so easy.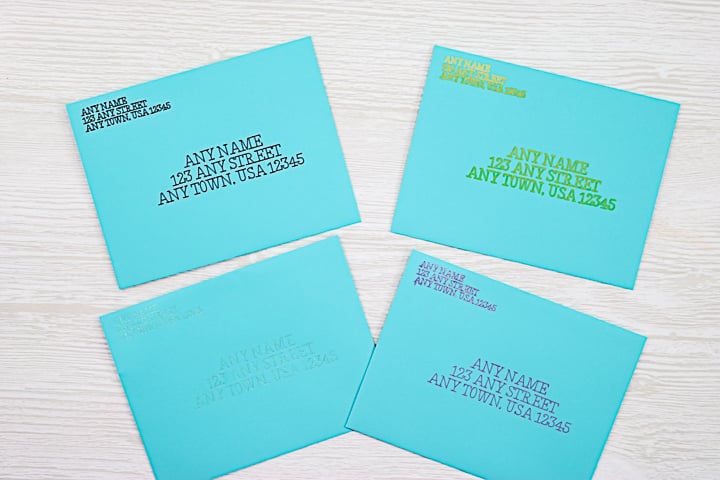 My personal favorite is the regular black pen but any of these would look amazing on your cards. Be sure to pick up a few different envelope and pen options to try so you can get this just right. After all, the outside of your card should be just as beautiful as what is inside!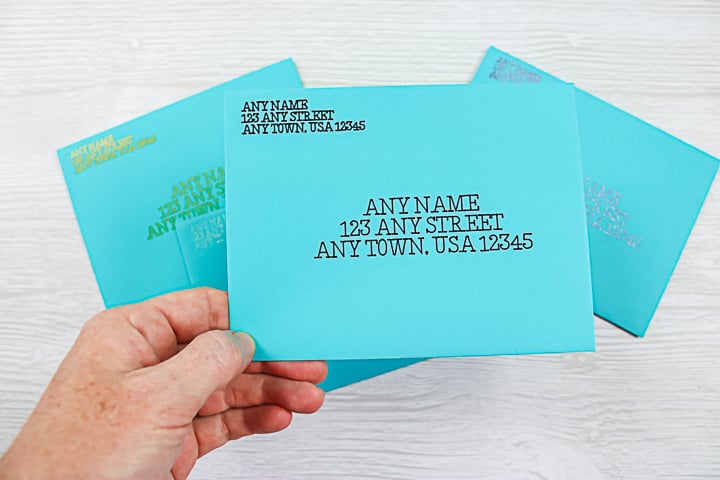 I think you will find that this goes fairly quickly once you get your template made and decide which pen combo you love. Then you can just copy and paste those addresses and let your Cricut machine do the hard work.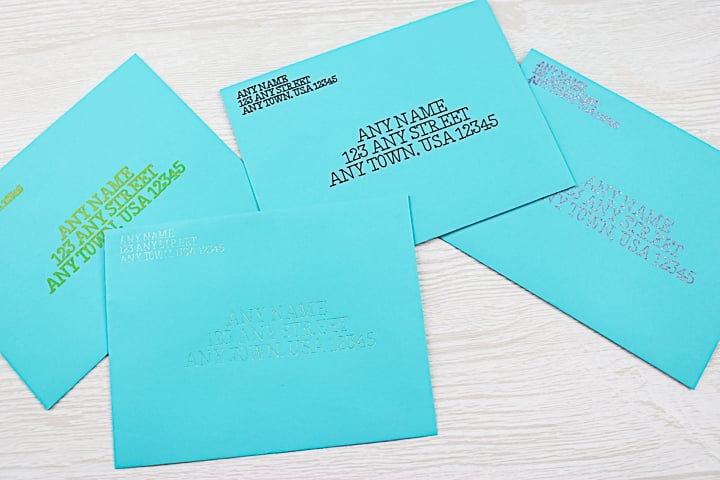 This idea is also perfect for those wedding invitations! I can remember hand writing all of those addresses for my own wedding and wish I had this option then! It would have been so much easier and would have looked so much better.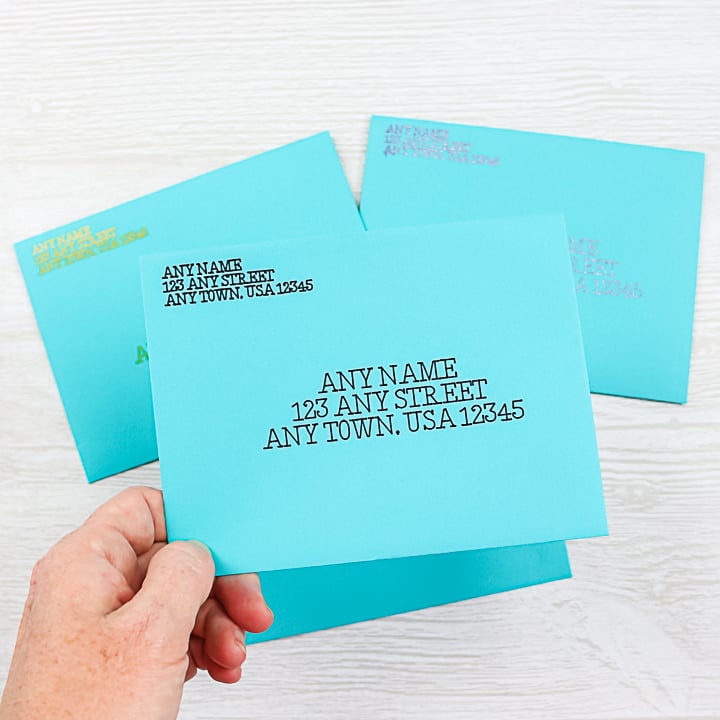 So, will you be addressing envelopes with a Cricut? You will love how easy this process is and how professional the results are! Add to any greeting card, invitations, and of course those holiday cards.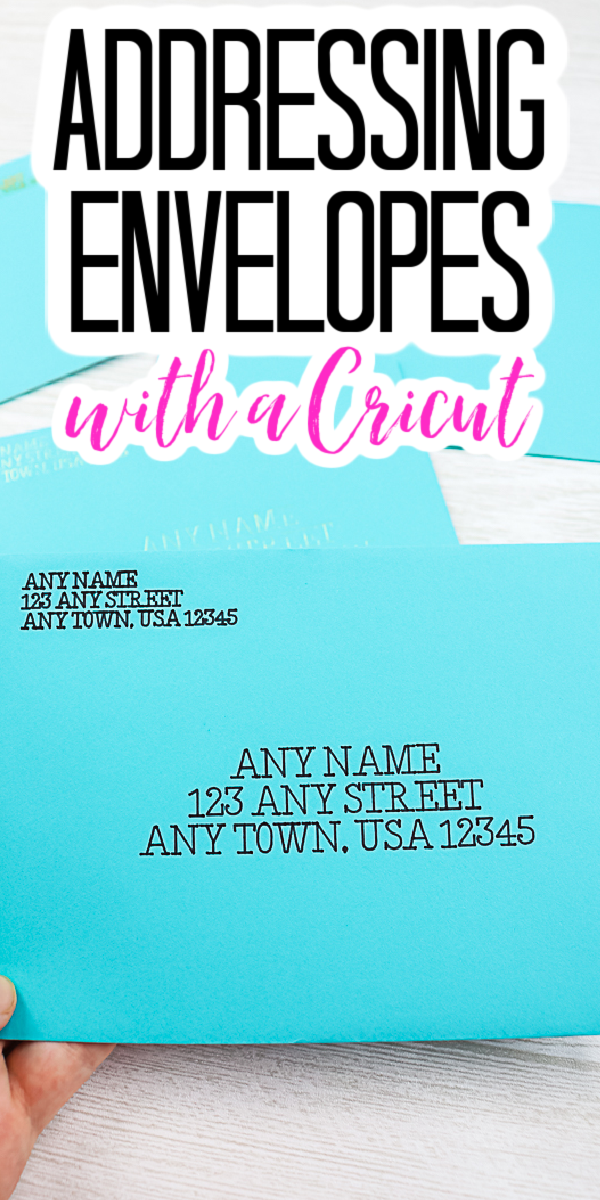 Love this Cricut tutorial and want more? Try the links below as well!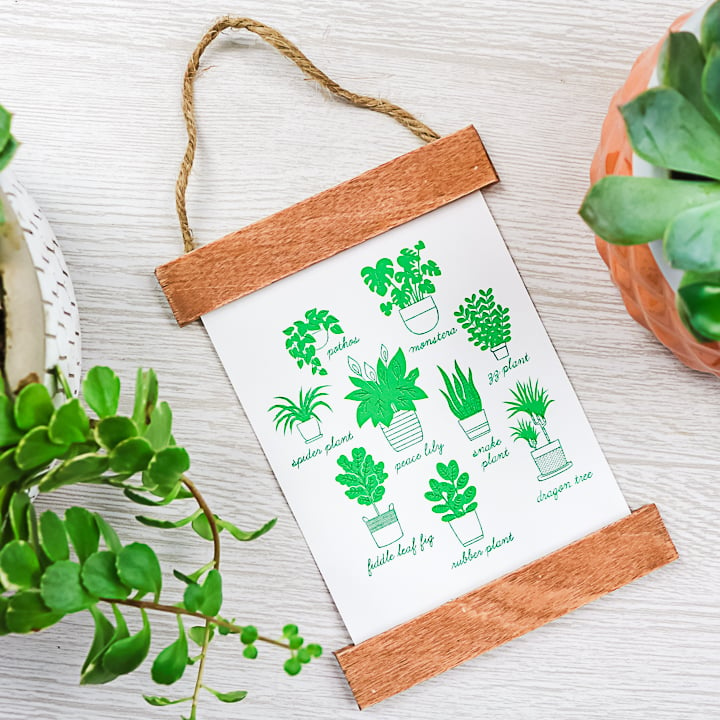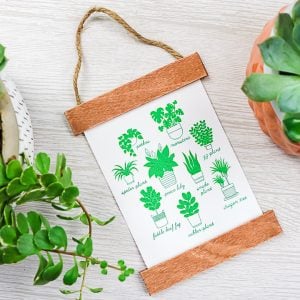 Foiled Plant Art with Cricut Print Then Cut
Learn how to use foil with Cricut print then cut and make gorgeous prints with metallic accents.
Read More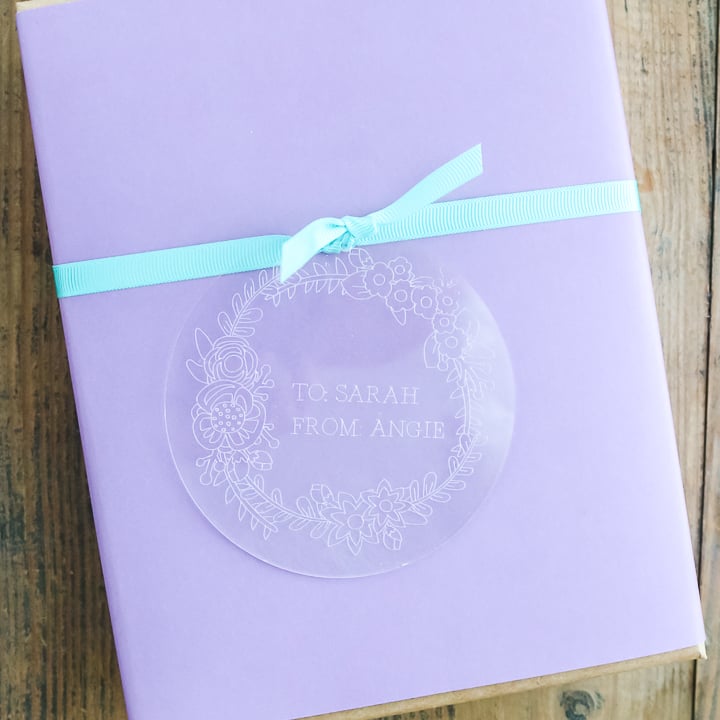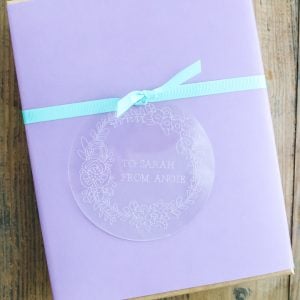 Cricut Maker Engraving Acrylic
Did you know that you can engrave acrylic with a Cricut Maker? Follow along to see how and start making your own projects today!
Read More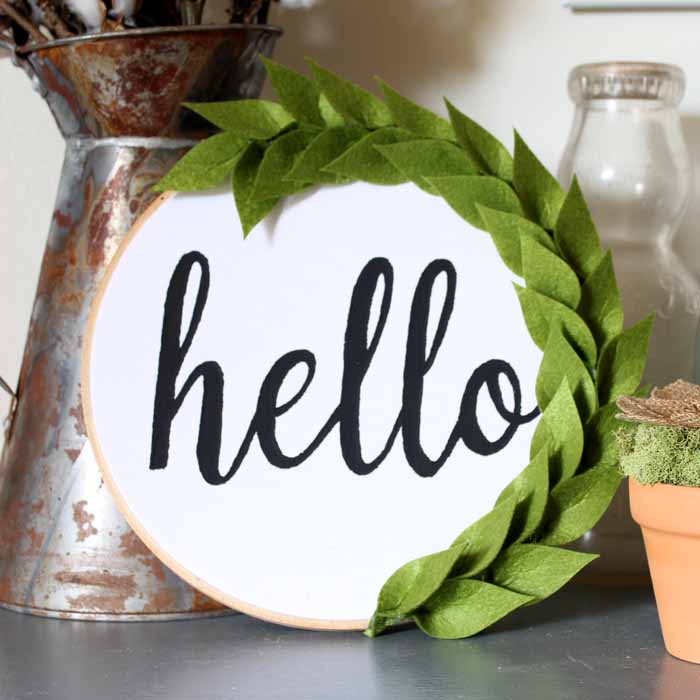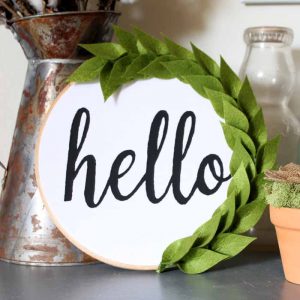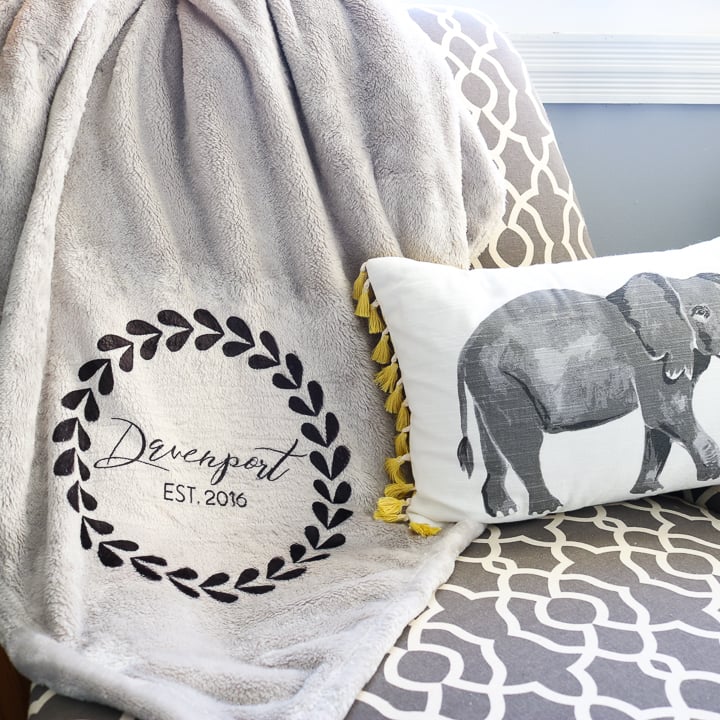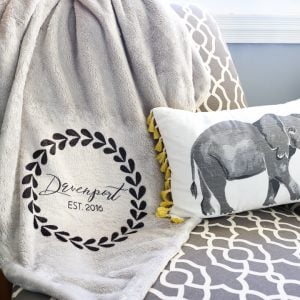 How to Make an Infusible Ink Blanket
Use the new Cricut Infusible Ink on a polyester blanket for a personalized gift idea.
Read More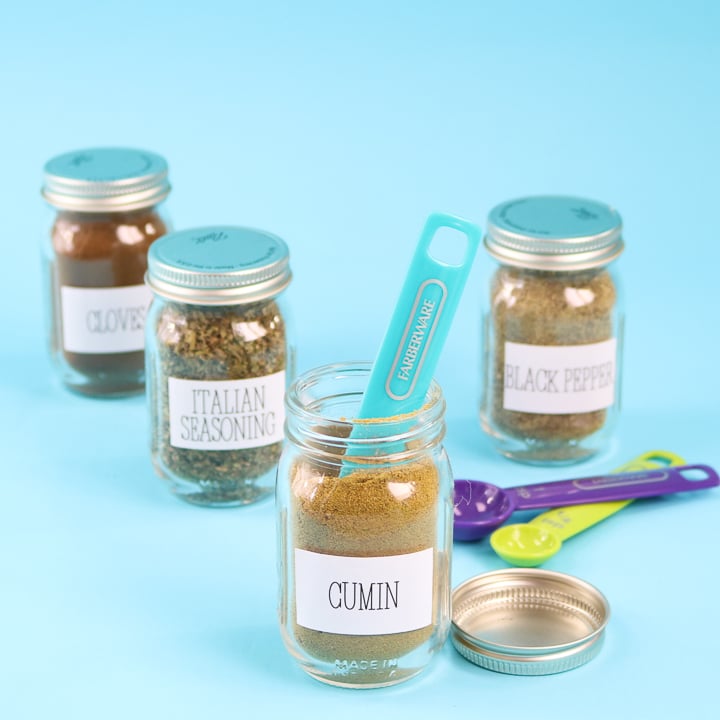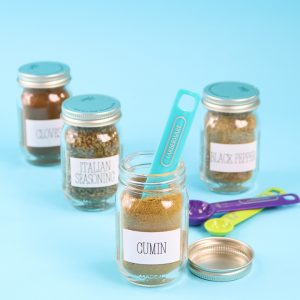 Printable Spice Jar Labels with a Cricut
Want to organize your spice cabinet? Here's how to make printable spice jar labels that look great and help keep your kitchen organized!
Read More