IKEA craft room furniture can be an affordable way to organize your space. Today is day 3 of the craft room tour series and by chance, all of these rooms use some element from IKEA. Whether that is just plain luck or a sign that this is the place to go for your craft space, I am not sure. But one thing is certain, IKEA can help you to organize any room in your home including the craft room!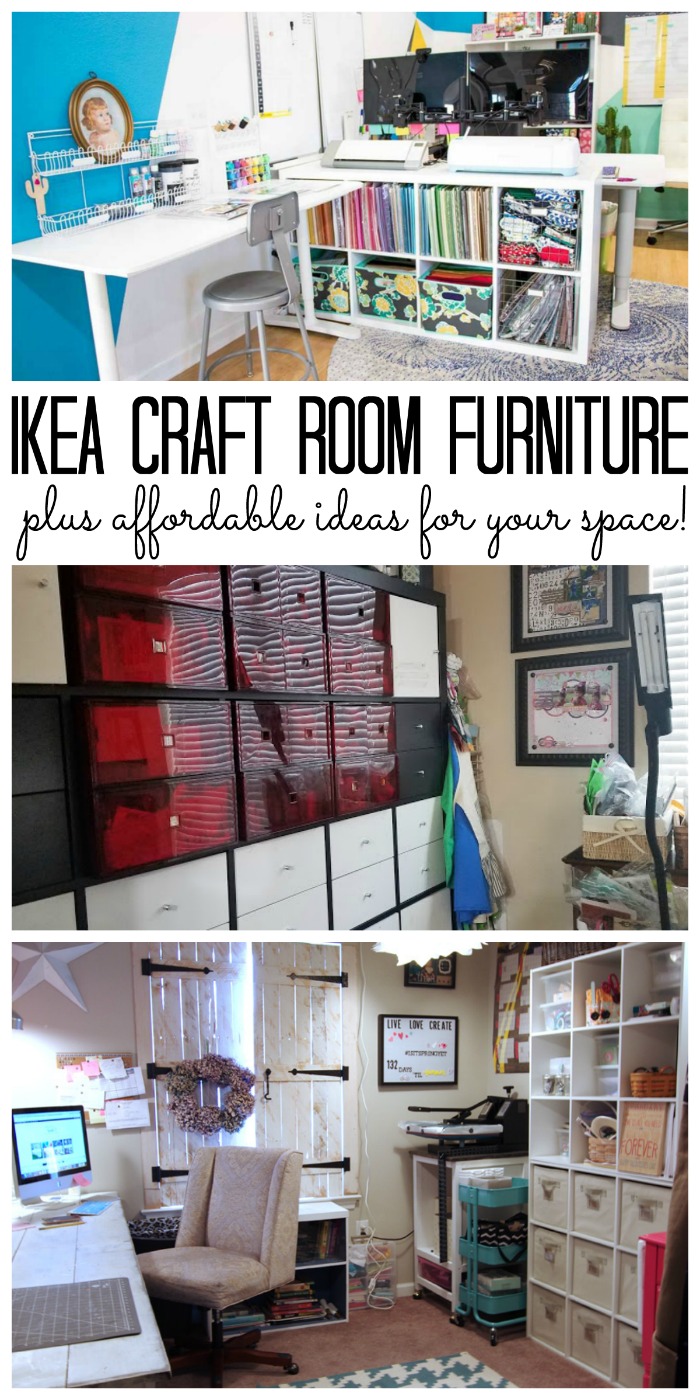 All The IKEA Craft Room Furniture
Want a room that is almost entirely outfitted with IKEA finds? Look no further than this space over at Smart Fun DIY. This colorful space has a few other pieces but there are tons of affordable options at IKEA that Jennifer makes look great!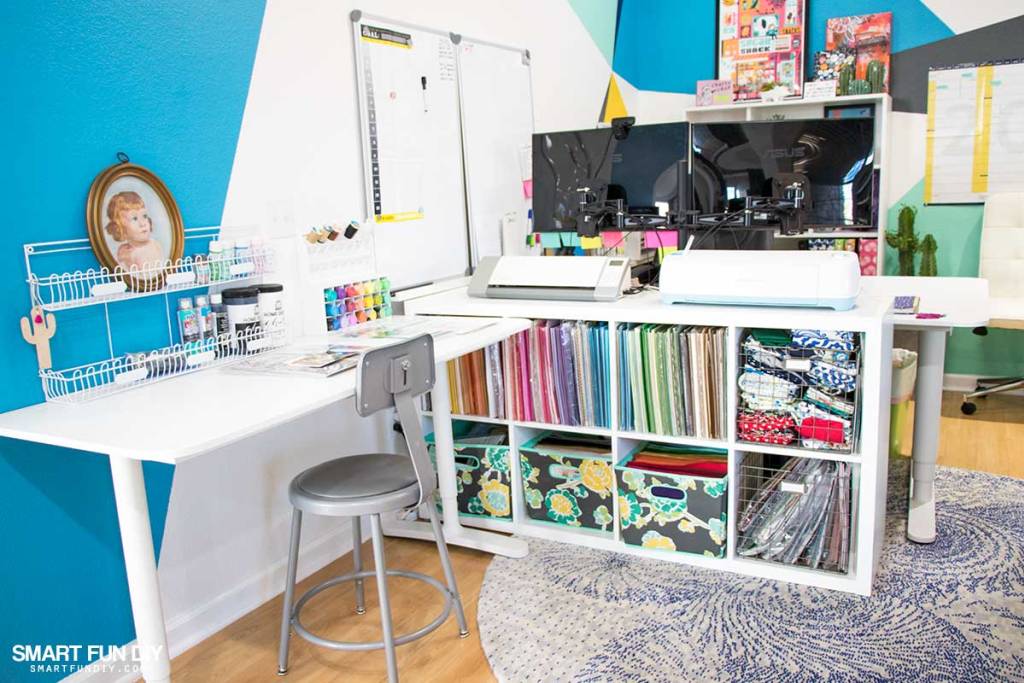 Craft Room Organization with IKEA Furniture
Organize your craft supplies with this huge IKEA cabinet and never lose your supplies again. We love what Scraps of Reflection has been able to do with her space!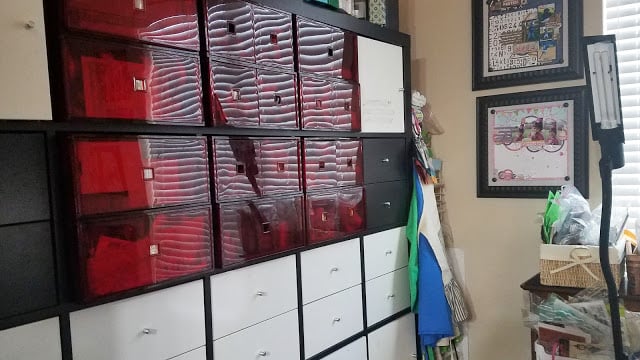 The IKEA Raskog Cart Belongs in Your Craft Room
It seems no room is complete without one! From cube units to a rolling cart, the room at Create and Babble is affordable and oh so functional.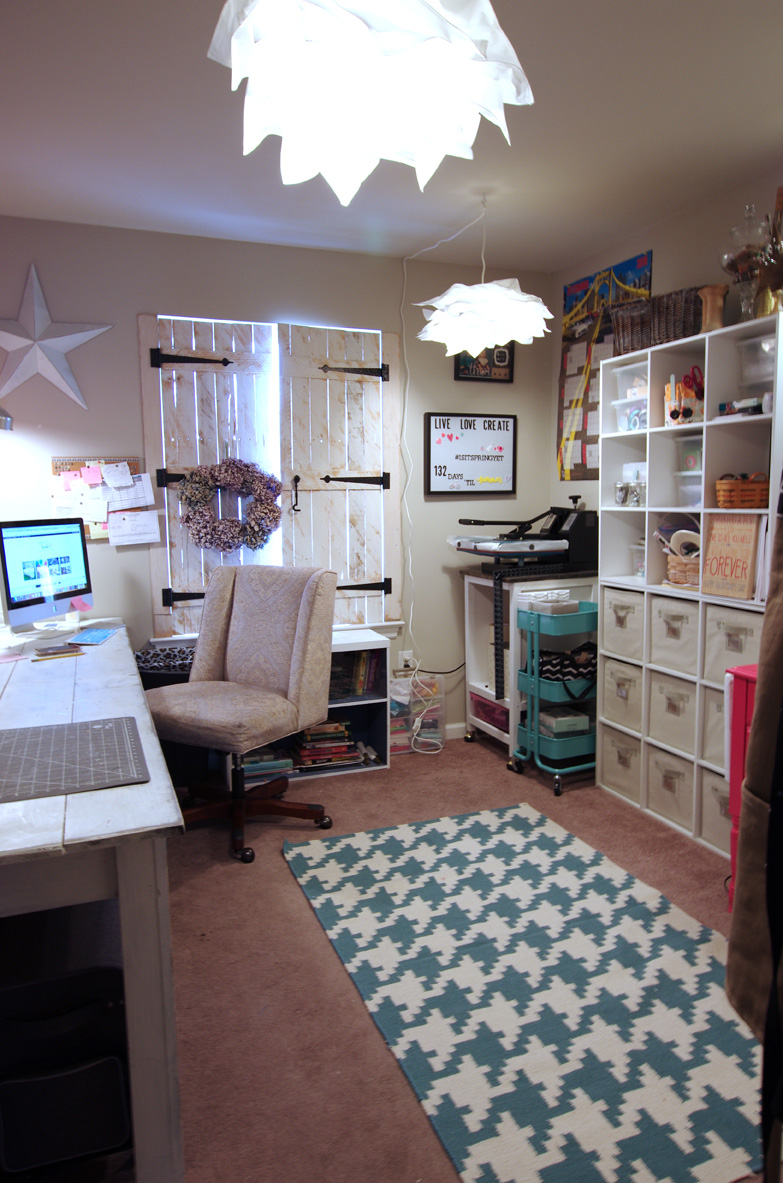 So, tell us, do you use IKEA craft room furniture in your space? Don't you just love it! Functional, affordable, and sturdy. That really is my kind of organization! You might not have a dedicated craft room but I am positive you can get ideas here for any size space or even other areas of your home. Y'all enjoy and we will be back tomorrow with even more craft room eye candy.