This Ikea Moppe hack is for all of you that want to get organized this year but are on a budget. These units are super affordable and a great way to organize any room. I am painting and staining mine to match my decor but you can see from this that you can really make these match any room.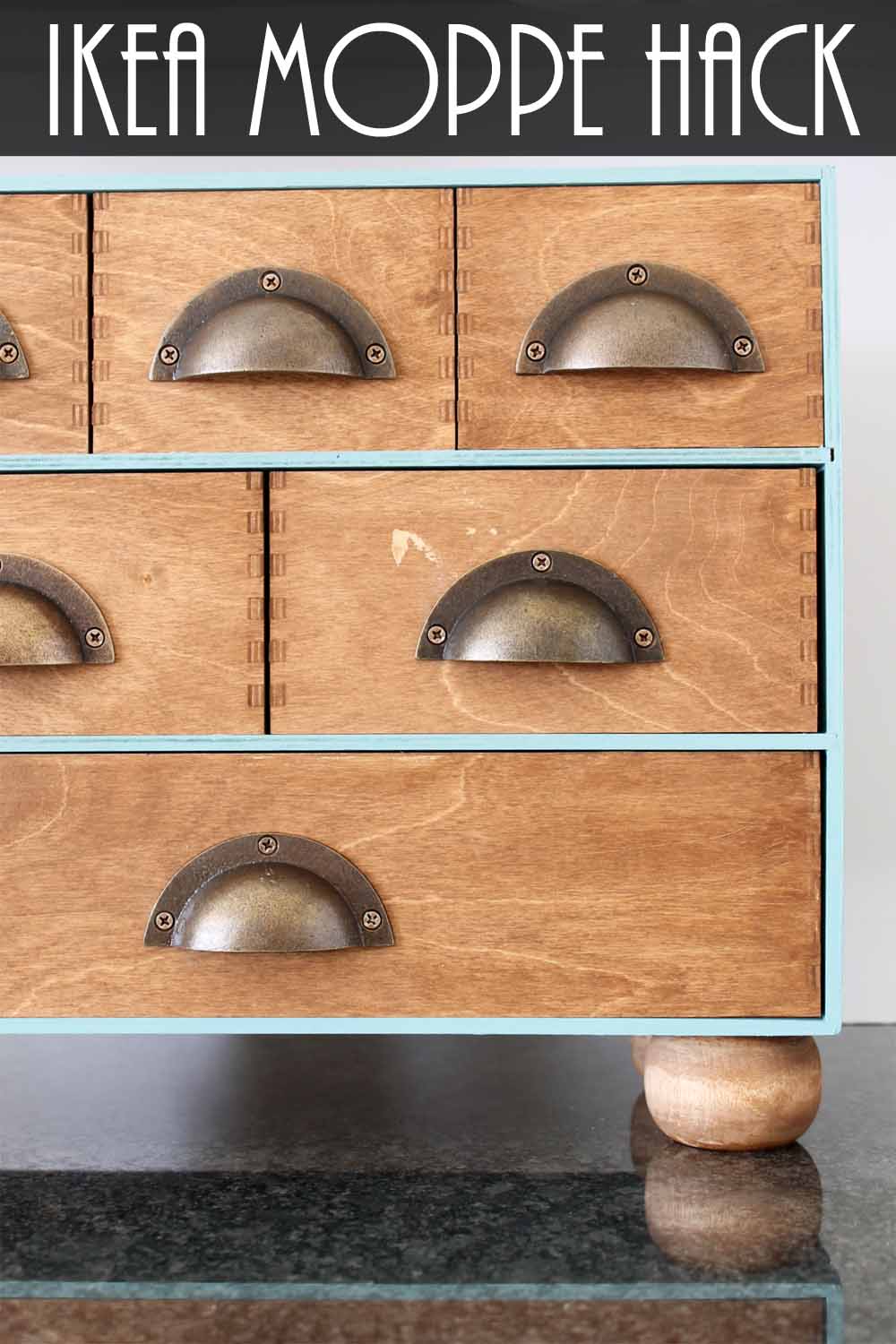 Supplies needed for this Ikea Moppe hack:
Americana Decor Satin Enamels 8oz – Seaside Blue
Americana Gel Stains 2oz – Walnut
IKEA Moppe
4 Bun Feet
6 Cup Handles
Screws and nuts for handles
Rag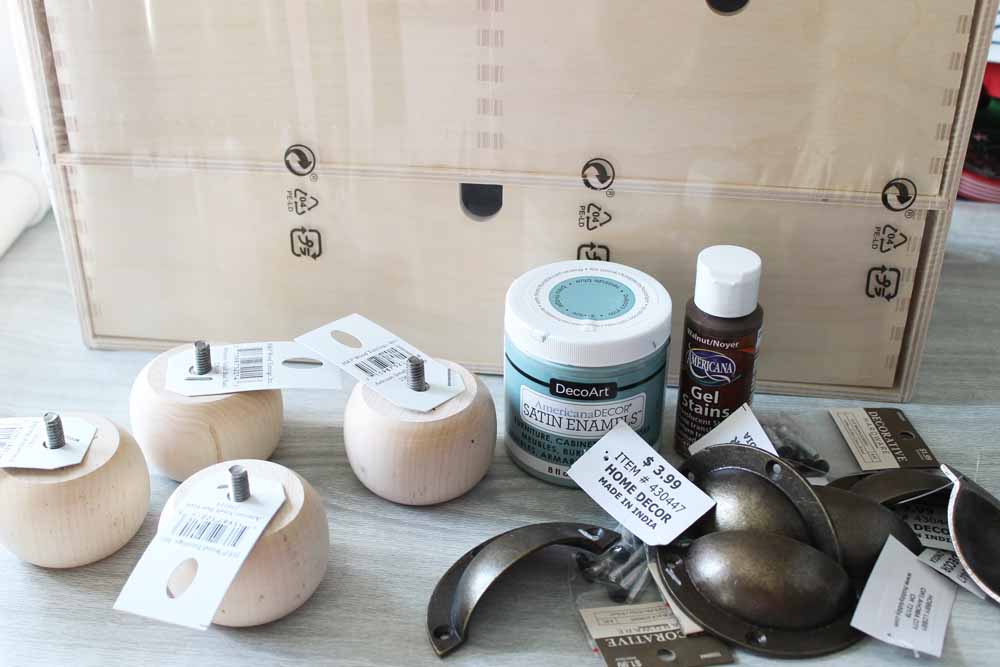 Instructions:
Start by painting the entire outside shell of the Ikea Moppe. I painted inside some as well for a more finished look. This may take 2 coats so be sure to let the first coat dry before adding the second.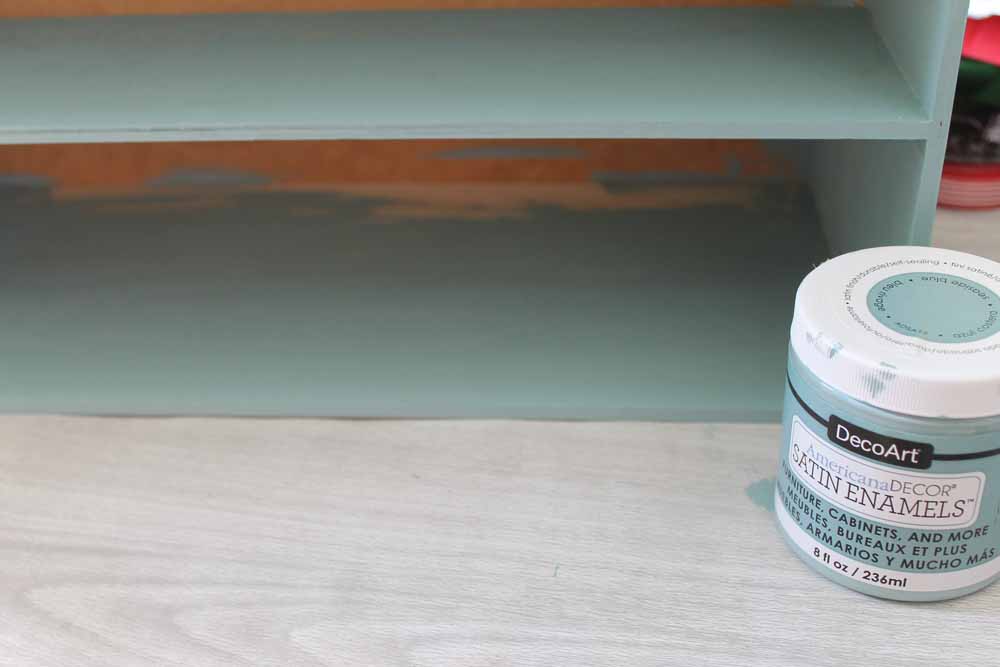 While that is drying, you can stain your drawers. Apply the stain to all surfaces, allow to sit a few minutes, then wipe away any excess with a rag. Allow these pieces to dry completely before continuing.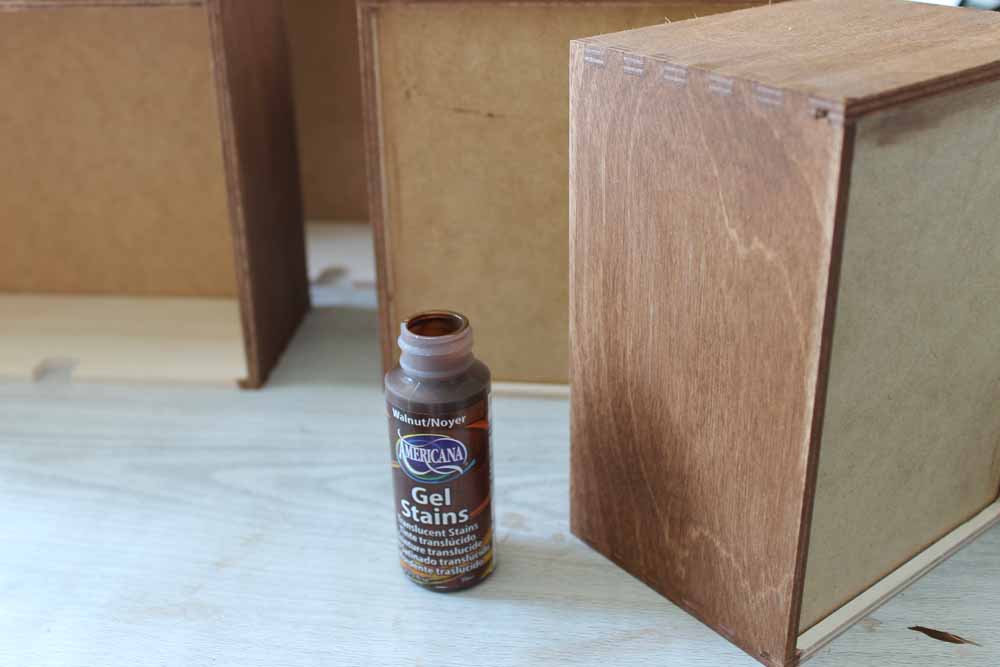 You will also want to stain the bun feet. Remove any screws that may be in your feet before staining. Attach the feet to the bottom of the outer shell with adhesive once they are dry.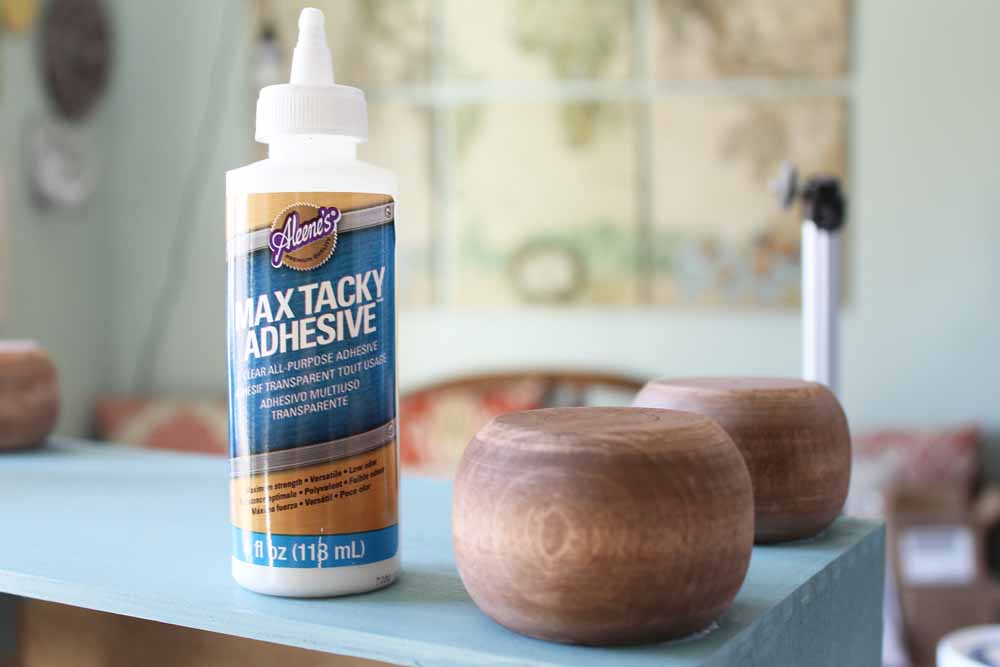 Once everything is dry, you can work on assembly. Start by adding a handle to each drawer. I actually turned the drawers around backward so the back without the cutout is now the front. Use the handles to mark for holes and drill those out with a drill bit.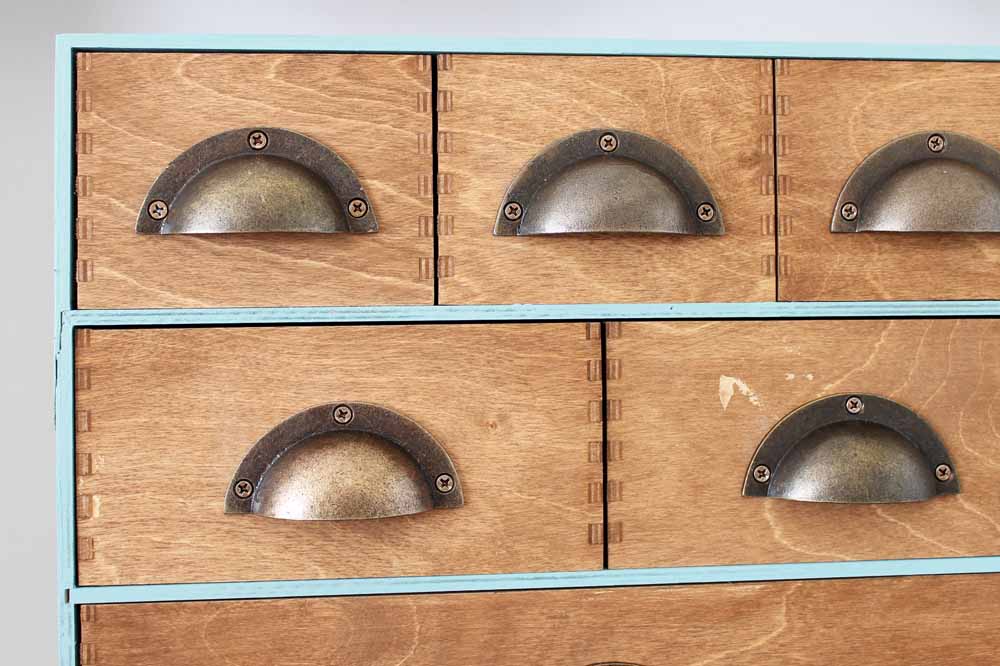 Then use screws and nuts to attach your handles to your piece. TIP: If the screw heads are not the same color as your handles, use DecoArt Dazzling Metallics to paint the heads.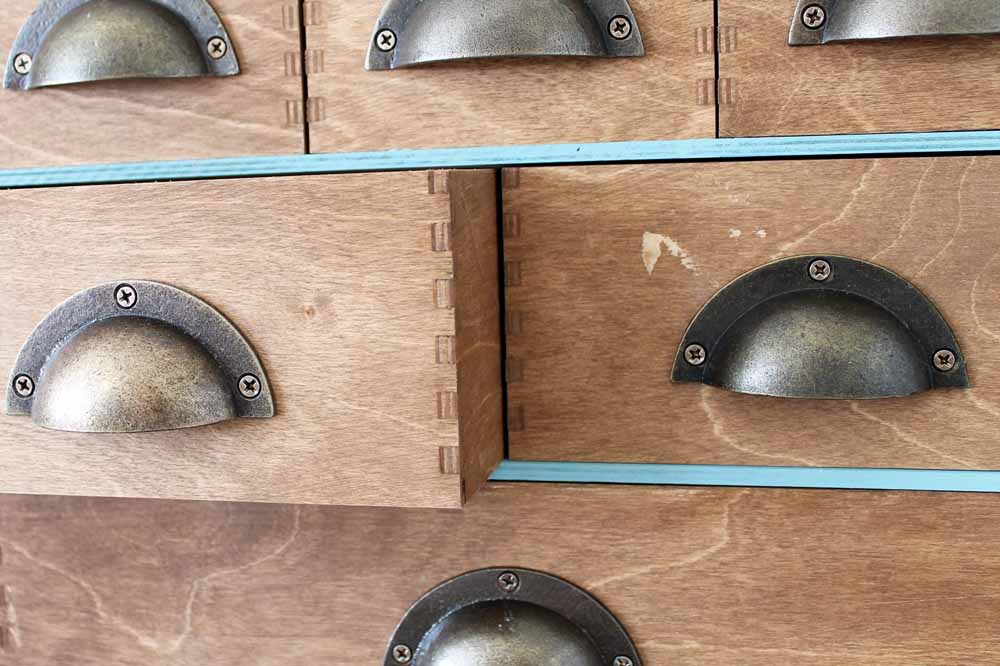 Then just add the drawers into your Moppe and this one is ready to help you organize in any room. I have been using it on my kitchen counter to organize all of my sprinkles, food coloring, etc.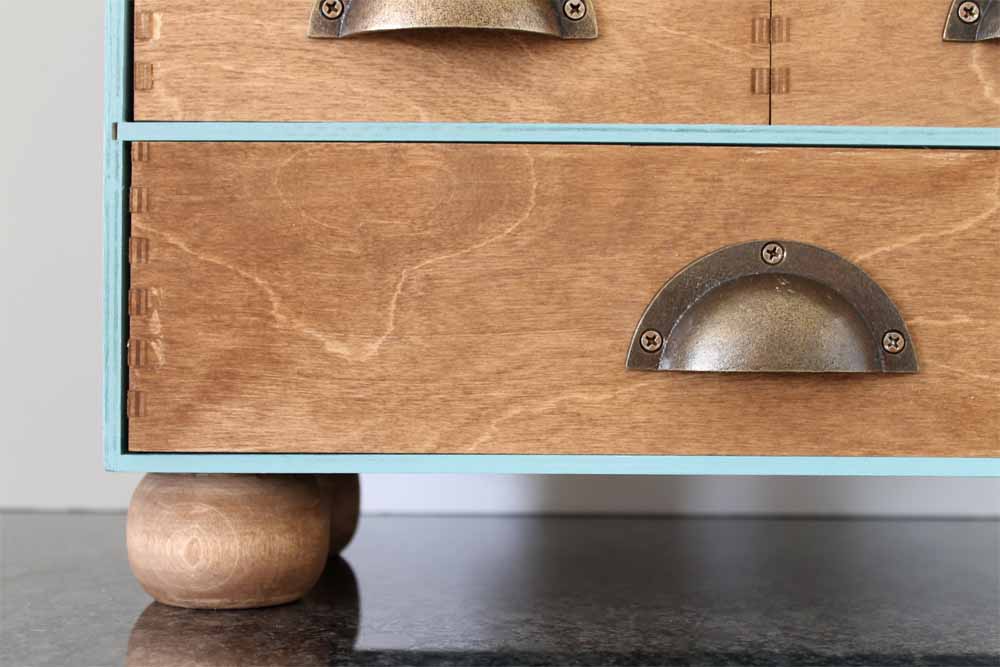 This pretty yet rustic Ikea Moppe hack is just perfect for organizing this year! What will you make with your Ikea Moppe?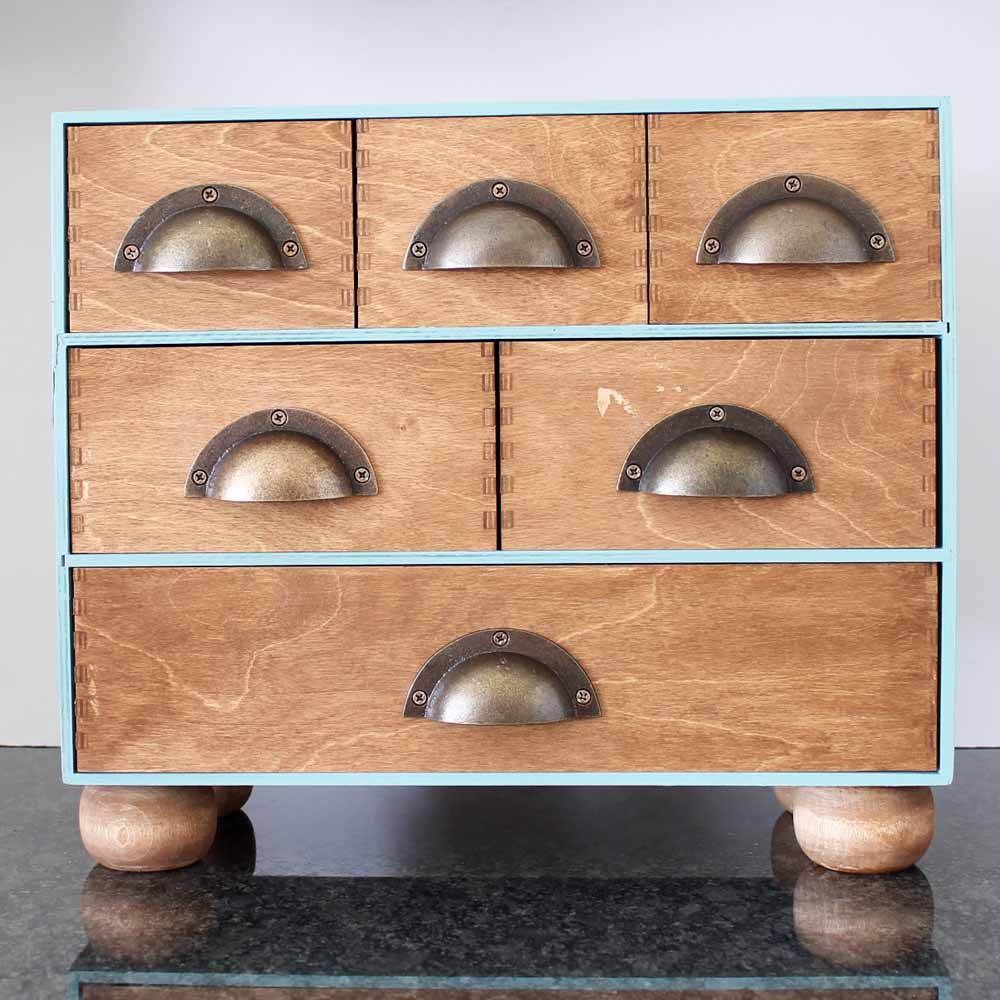 Love this Ikea Moppe hack and want more ideas? Try the links below!
More Home Organization Help
Do images on Pinterest stress you out because they seem more like a fairy tale than something you can actually achieve?
Don't fall into that pretty and perfect trap. You can get clutter-free and organized without living a fairy tale life.
No one knows this better than my friend Hilary! She has an entire course for sale that is dedicated to real-life organization ideas. I love that her approach works for any family with any budget.
Check out her course and judge for yourself!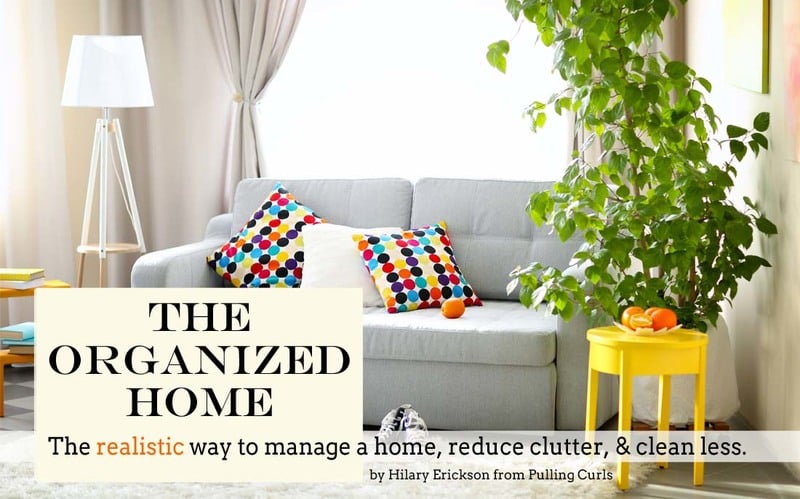 My favorite part of this course is that Hilary strives to make your home easier to clean-up, so that it takes only minutes, instead of hours. Who couldn't use more time and less cleaning?
Plus the system can make your house look fairly put together most times of the day. See for yourself with this course!
Declutter Your Home in 31 Days!
Clear the clutter and organize your home with our daily emails! Every day for a month we will send you a prompt to declutter! Sign up for our email list below to get started.