Did you know that you can kill weeds not flowers? One little product works this magic and your life is about to be changed for good. If you hate weeding flower beds, this is the post for you! A few weeks ago, I told you all about a great product I was going to give a go from Spectracide. Well, I am here with an update. A fantastic, amazing, you are going to love it update. Let's kill weeds and NOT flowers!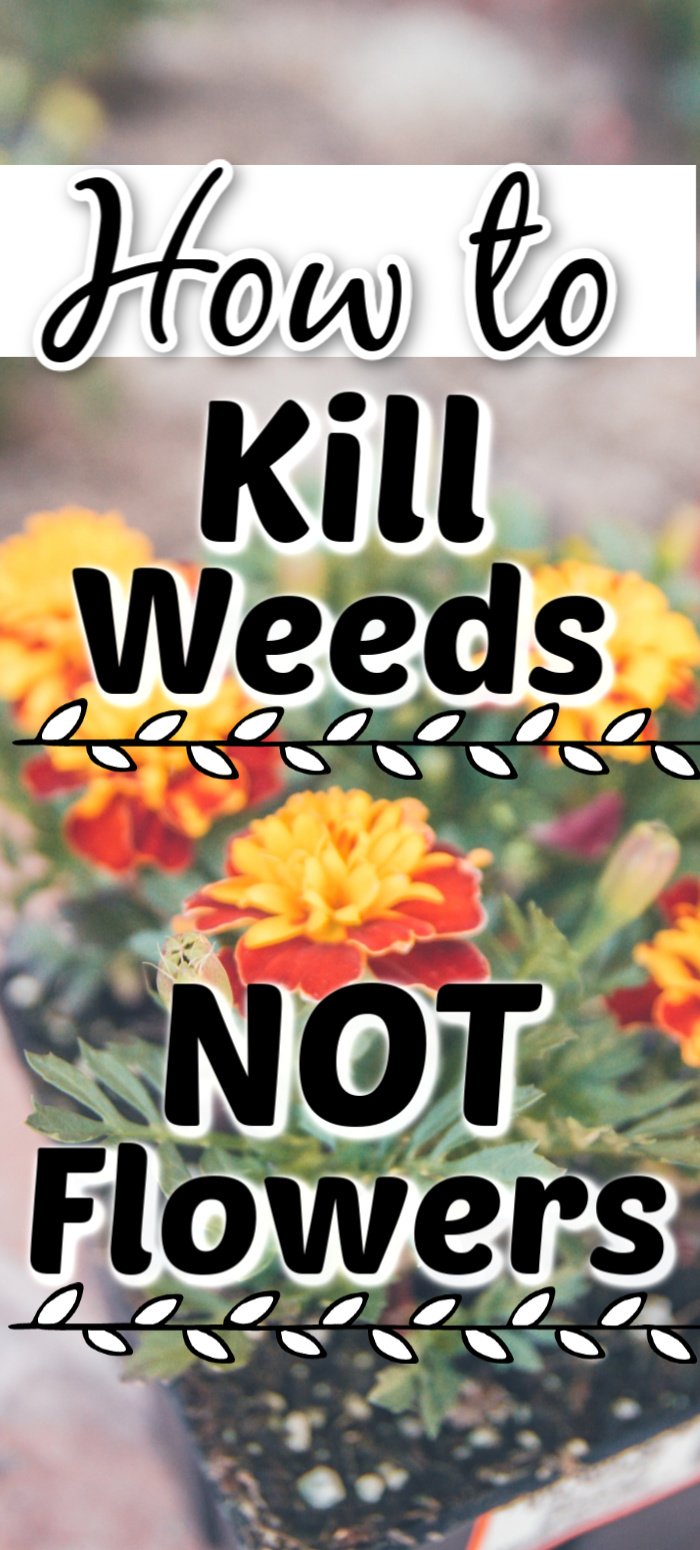 What kills weeds but not plants?
I picked up the Spectracide Weed and Grass Killer shown below. You can usually find this product at your local home improvement store but you can also order online. Just be sure to look for the "use in flower beds" right on the front label.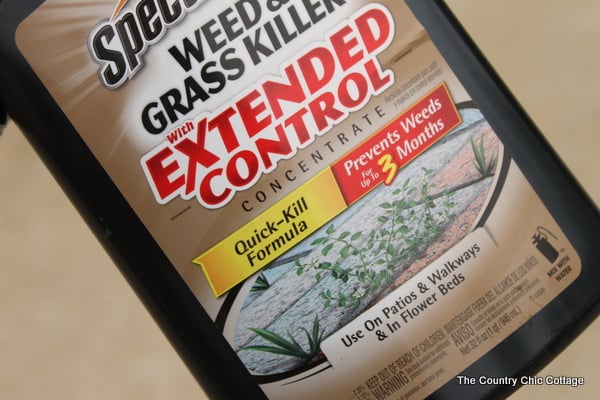 Yep, you can use that in your flower beds. HOW?? (You might scream.) Well, the product only works on what you spray it ON and does not get into the ground. This particular bottle also requires a sprayer as it needs to be mixed with water.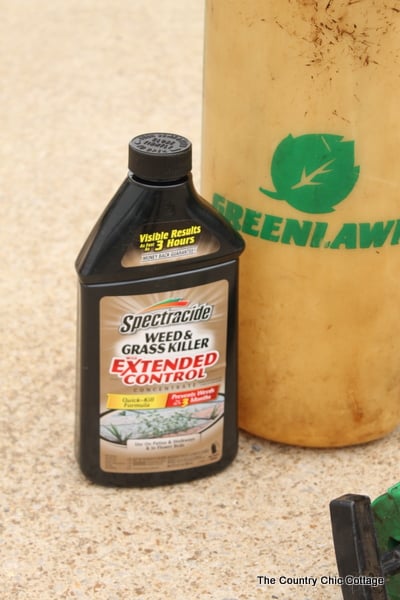 You can also give the ready to spray version a try if you do not want to mix your own. I tried out both actually and had great results both ways.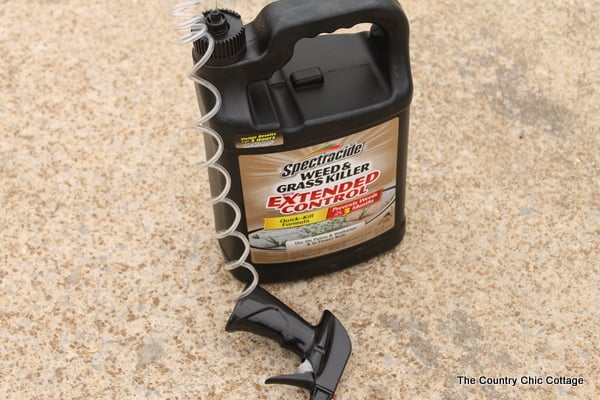 You can actually see a wide selection of products and pick them up from Amazon in the widget below. Just be sure to look for that "safe in flower beds" labeling!
How to Kill Weeds in Flower Beds
Next, you are going to need your supplies. Mine included the hose because if you accidentally get the product on any of your precious flowers, you want to be sure to wash it off immediately with water. I also had a box so I could cover any flowers that were really close to weeds. A few rags will be handy as well especially if your sprayer drips a bit.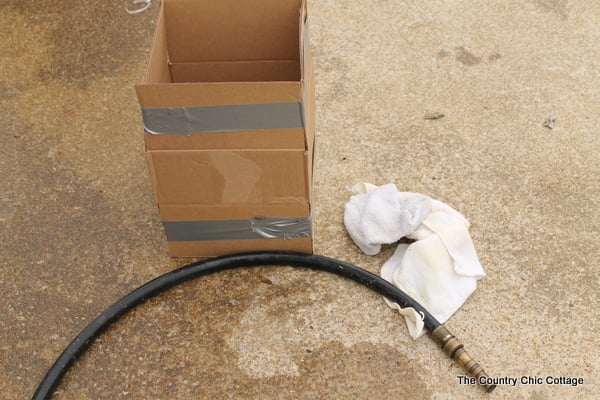 Are you all patiently waiting for some before and after pictures? For the major before pictures, you need to go back to my first post where I screamed for landscape help. But Spectracide Weed and Grass Killer came to my rescue y'all. Now my before and after looks a little like his.
That weed didn't last 24 hours after being sprayed and yes it is right next to healthy thriving flowers. I went around my entire flower bed happily spraying weeds and then watching them fade away over the next couple of days. Want some more proof? Let's look at a time-lapse this time.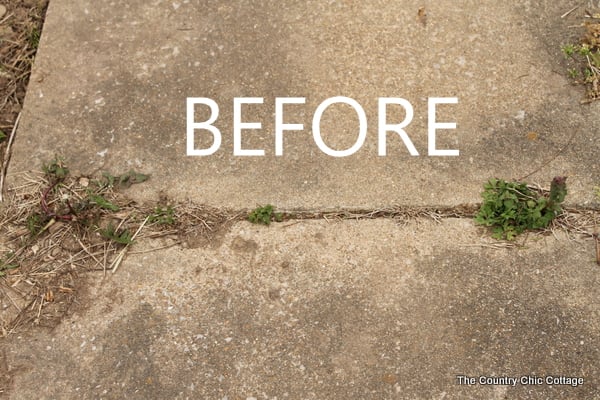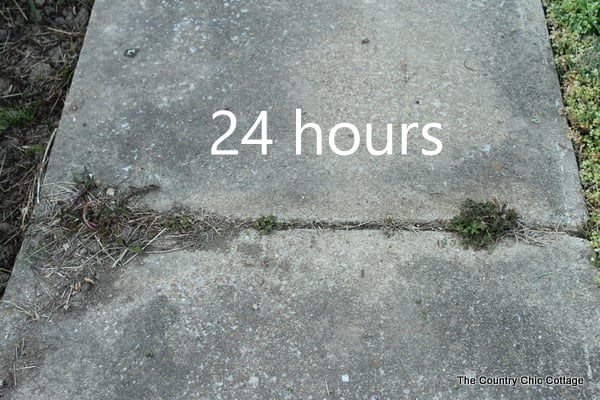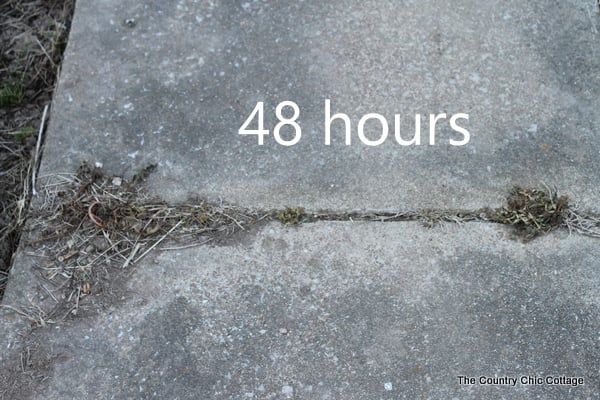 Yep, I even used the product along the cracks in my sidewalk. I was extremely pleased with how everything looked after a few days. I had a flower bed that I could actually work in and make gorgeous. Now that is progress! Plus the weeds are dead down to the root so I don't have to worry about those coming back.
How to Kill Weeds Not Flowers
I am one happy camper now that I know how to kill weeds not flowers. This product makes my life so much easier. And my landscaping might actually stay cleaner this year.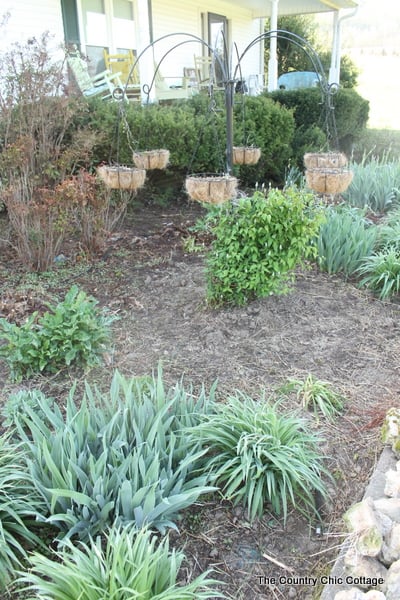 Y'all stay tuned as I take this flower bed to gorgeous over the next few weeks with the help of Spectracide Weed and Grass Killer. Plus this time it will stay gorgeous all summer long thanks to the extended action of the weed killer and the fact that I can apply the product throughout the season. My curb appeal is coming right along so don't miss the big reveal.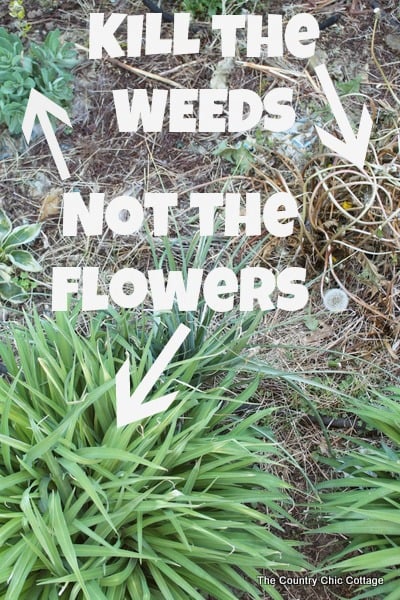 Want even more ideas for your outdoor spaces? Try the links below as well!