This light up wreath will make a great addition to your porch or patio. Add it anywhere you need to light up the night. This post is sponsored Christmas Lights, Etc however all projects and opinions are my own. Ready to make your own gorgeous wreath that serves as an outdoor light as well? Follow along below!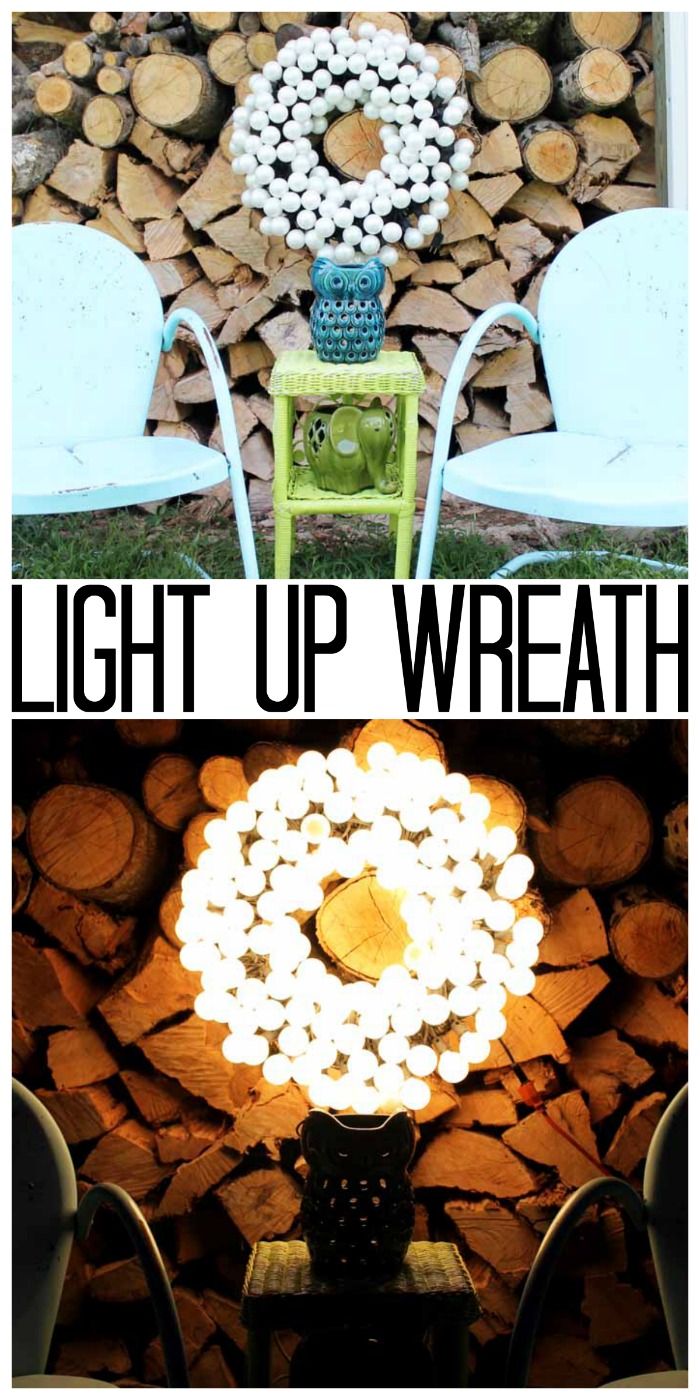 Supplies needed to make a light up wreath: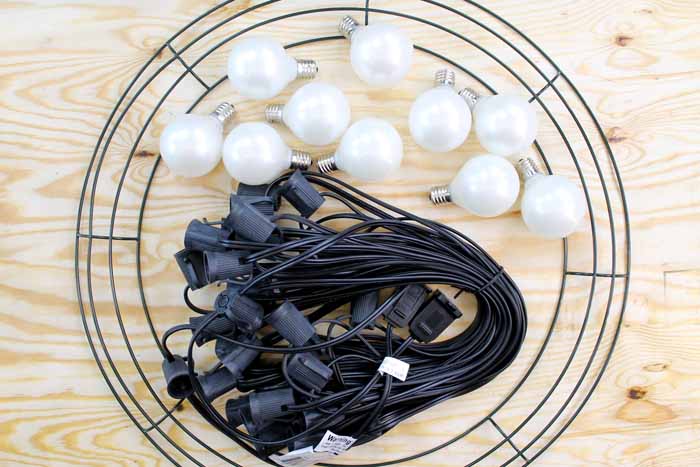 I thought it would be fun to film myself making this wreath and make a short video. It is so simple y'all! Just watch below.
Can't watch the video or having trouble with the steps? Just start with your wire wreath form and the light strands and start wrapping. The wires come separately from the bulbs when you order from Christmas Lights Etc which makes them perfect for this project.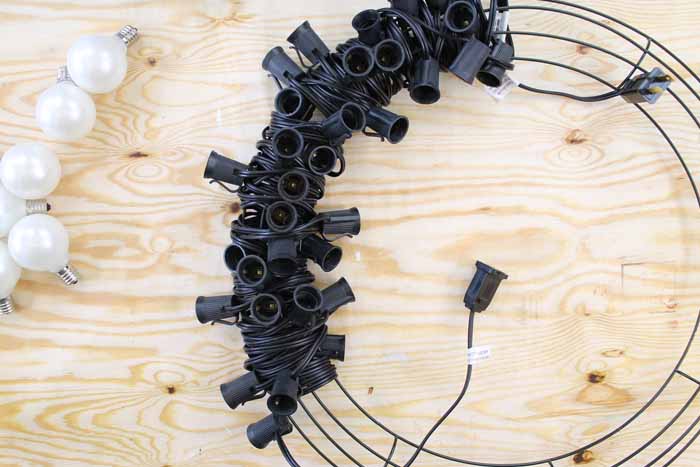 Make sure that each socket is facing the front when wrapping. You do not want any bulbs on the back as your wreath will be on a wall.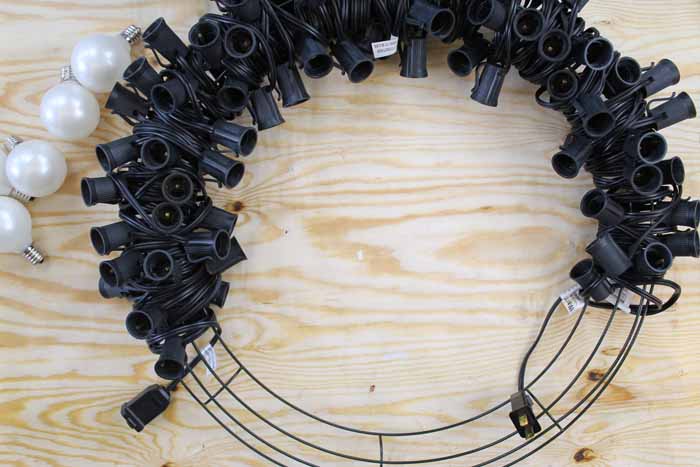 When you get to the end of one strand, just plug in the next strand and keep wrapping. Wrap until you have a completed wreath. Three strands would probably have worked with this wreath but I wanted it REALLY full so I went with four.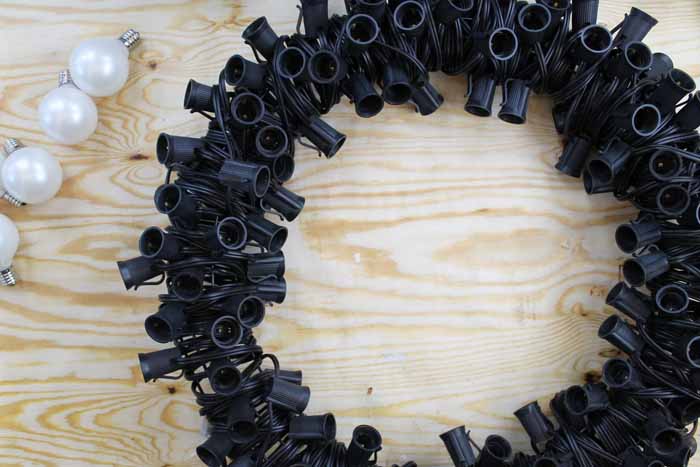 Then just start screwing in your light bulbs. Now I used the pearl white lights because that is the look that I wanted for my wreath. You can however try any of the patio string lights that Christmas Lights Etc has in stock. They have globe bulbs in clear, white, and even colors! You can even choose the color of your wiring. Happy shopping!
I staged my wreath here so you could see it well. The walls where this will live are white and I wanted to make sure you could see this light up wreath in all of its glory.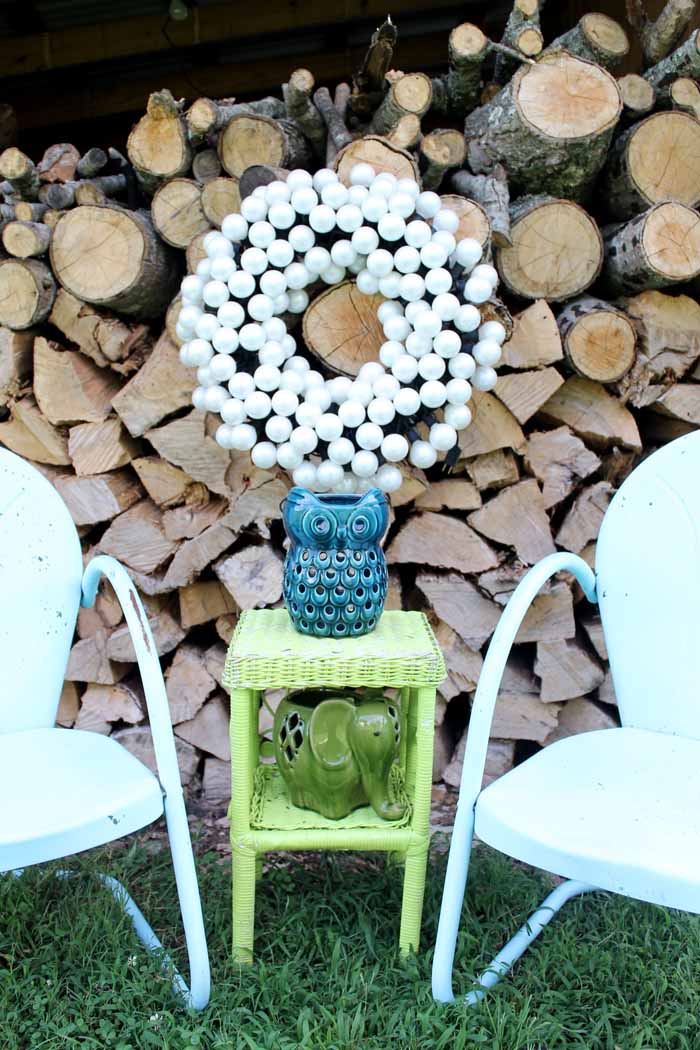 I love how it looks with the lights off.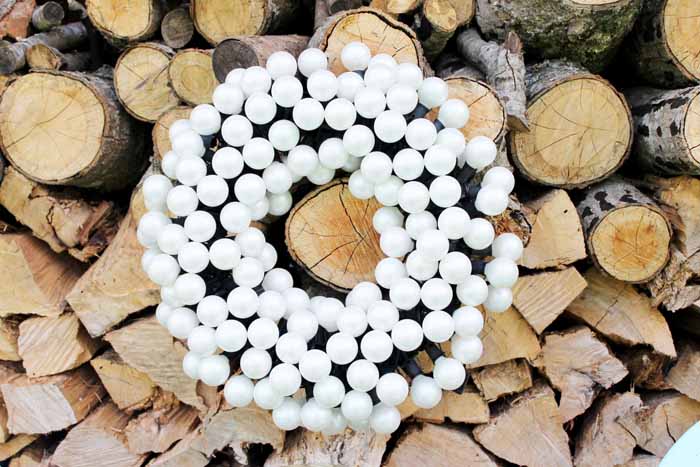 But when you light up the wreath it really shines.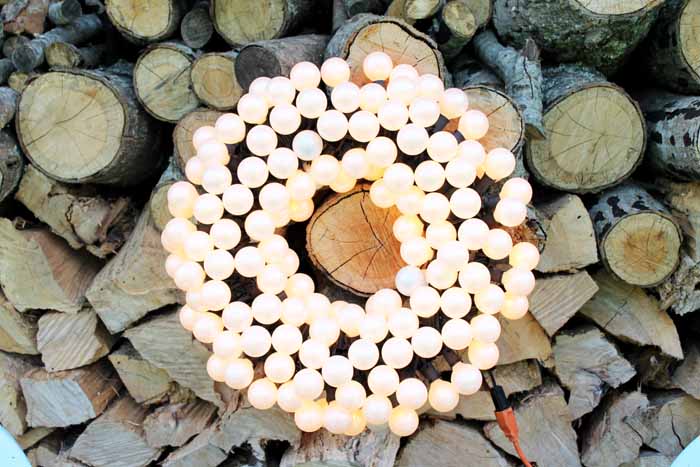 And y'all….this is bright! It will certainly work as a porch or patio light if you are looking for a unique lighting alternative.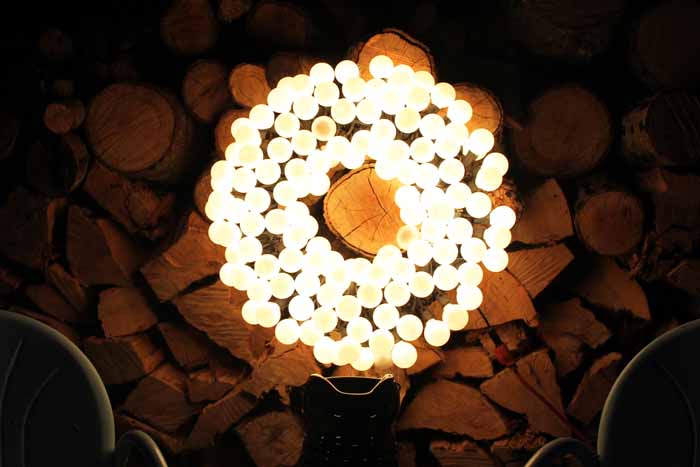 For now, I am off to look at my gorgeous wreath while I sit outside with a tall glass of sweet tea.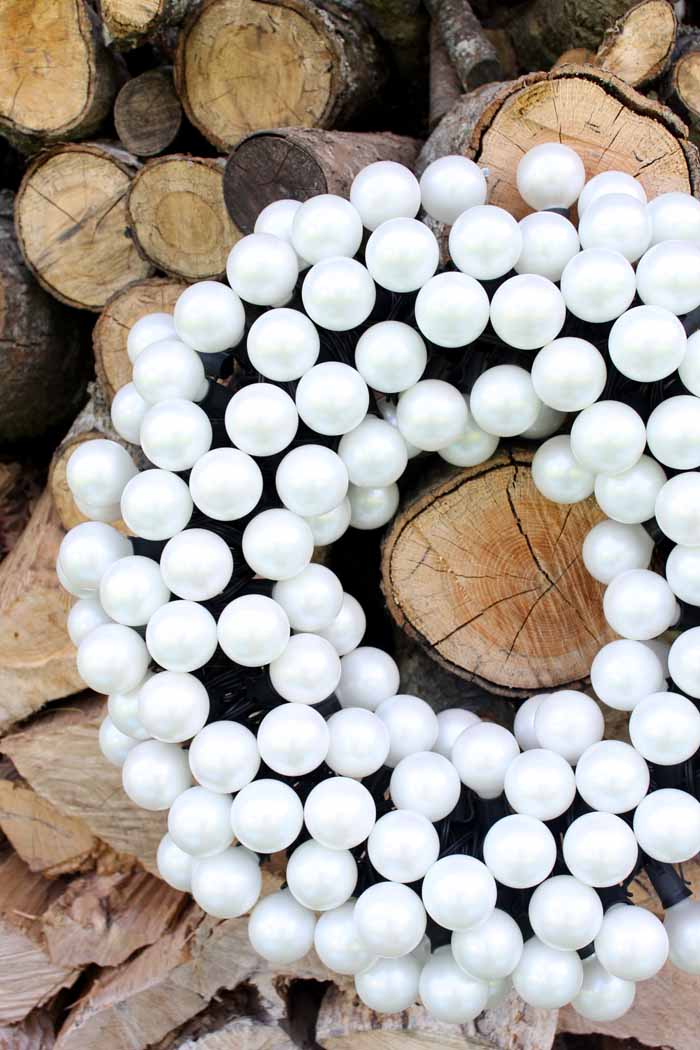 I know that you will love this project as well. Be sure to pick up some globe lights and get started on your own DIY light up wreath.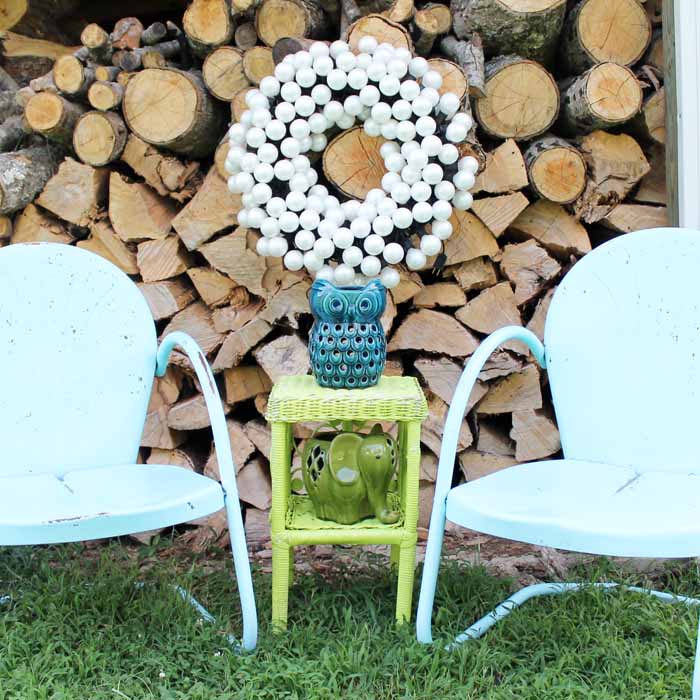 Will you light up the night with a gorgeous wreath? Add this one to your must make list.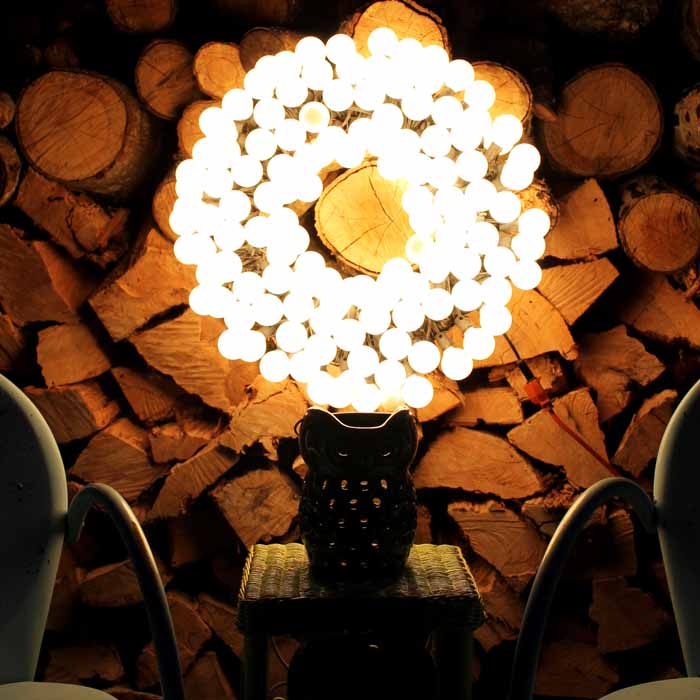 Will you use white bulbs or go with a color? Go ahead…tell us in the comments! I would love to hear what you think and if you will be making your own version.