Did you know that you can make your own bath bomb? And in a donut shape? It is easier than you think and just look at how cute they are! Yep they even have a glaze – of soap! They are perfect for parties, gifts, and so much more. Pick up your supplies and get started making!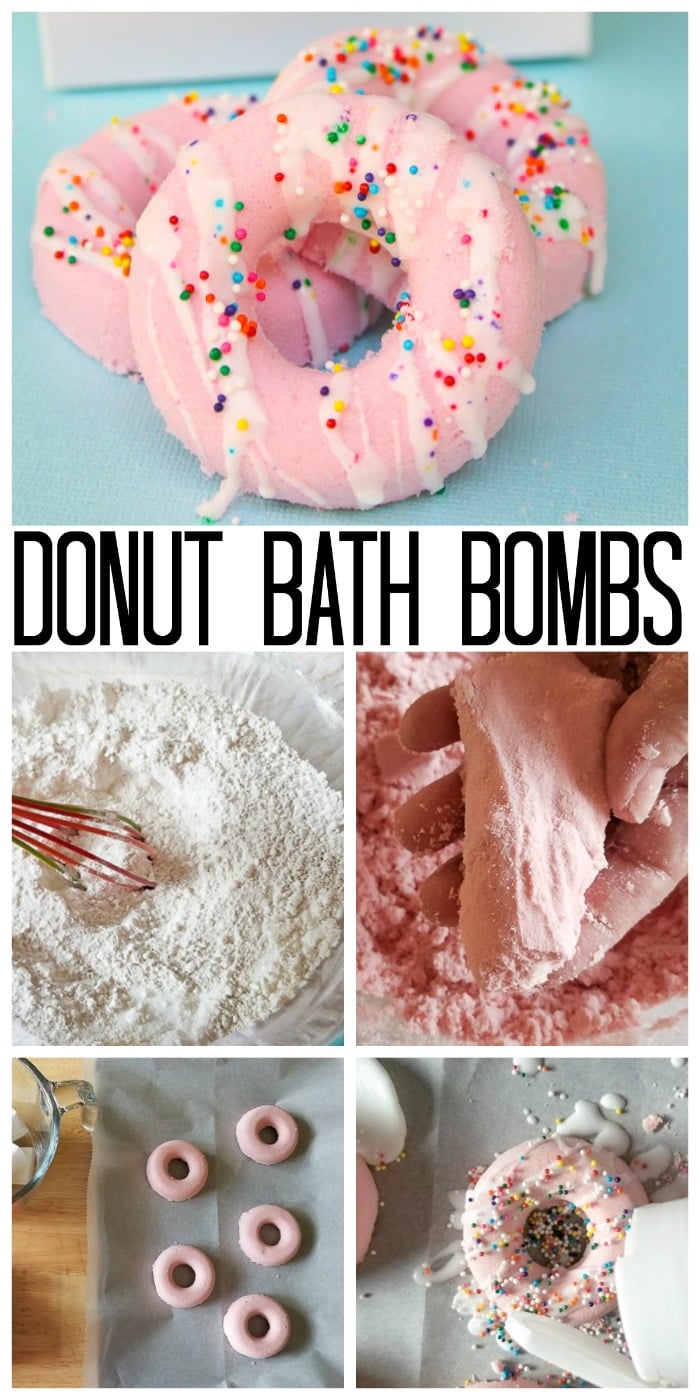 Supplies to make your own bath bomb:
Some links below may be affiliate links which means that you do not pay anymore, however, a small commission will go to this site.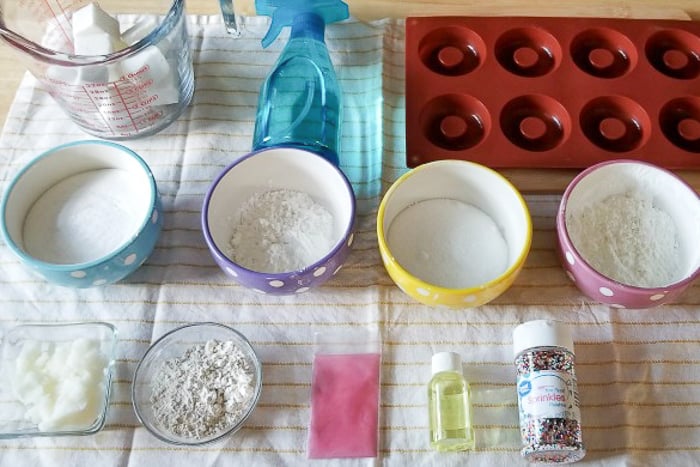 DIY Donut Bath Bomb with Soap Glaze Recipe
Add baking soda, citric acid, kaolin clay, SLSA (Sodium Laurel Sulfoacetate), cornstarch, and cream of tartar to a large bowl.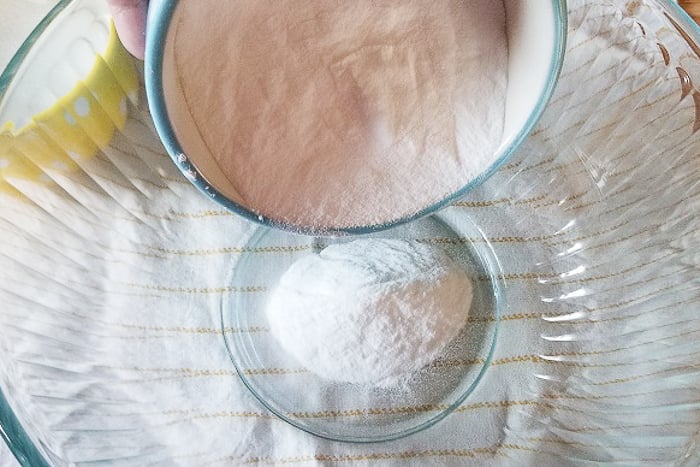 Sift or whisk dry ingredients.
In a small microwave-safe bowl, melt coconut oil in the microwave for 25-30 seconds. Add to dry mixture.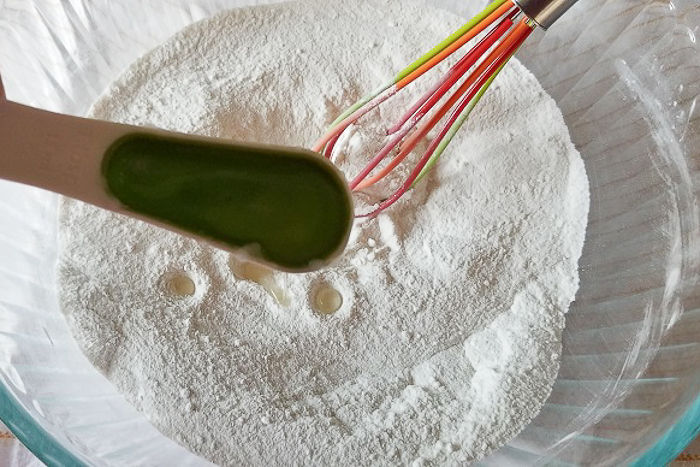 Then add the birthday cake scent.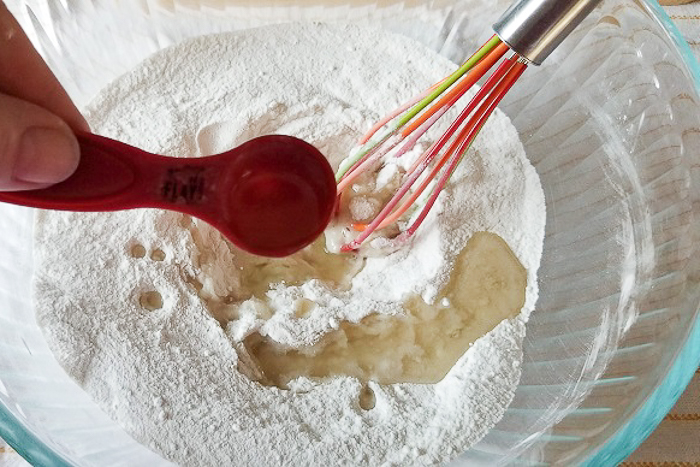 Add mica powder.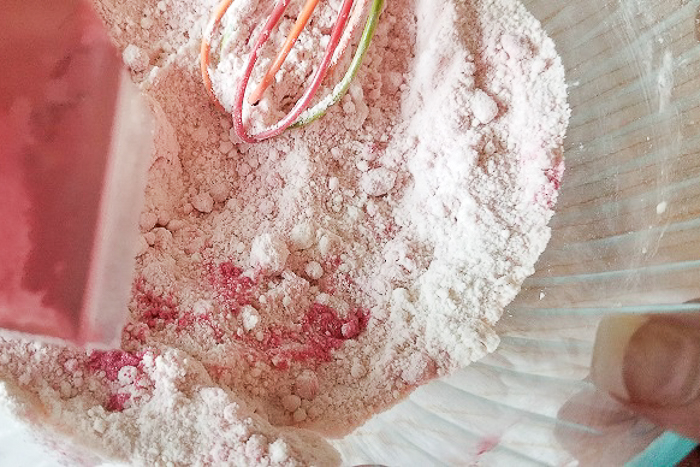 Whisk liquid and mica into dry mixture.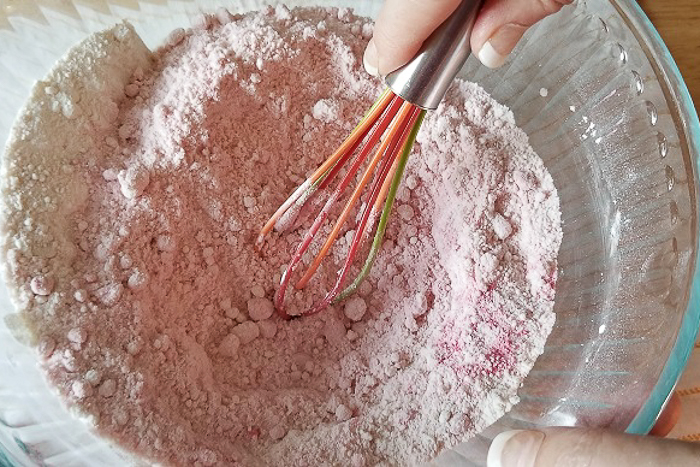 Spray rubbing alcohol a bit at a time and incorporate into dry mixture using your hands. Break down any clumps.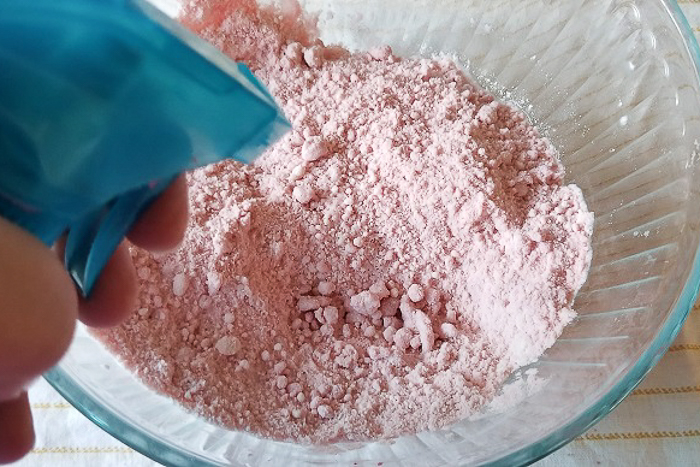 You will know when the mixture is perfect when it feels like wet sand and you can press the mixture together in your hands and it stays together. NOTE: You may need to use your spray bottle of rubbing alcohol to spritz your mixture if it gets too dry as you are adding it to your mold. Give a few spritzes and mix together until it has that wet sand feel again.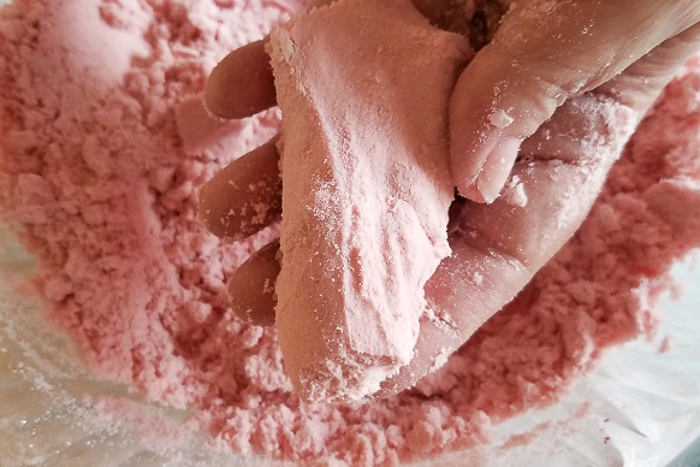 Add bath bomb mixture into the mold and press down with your fingers. Allow to dry overnight.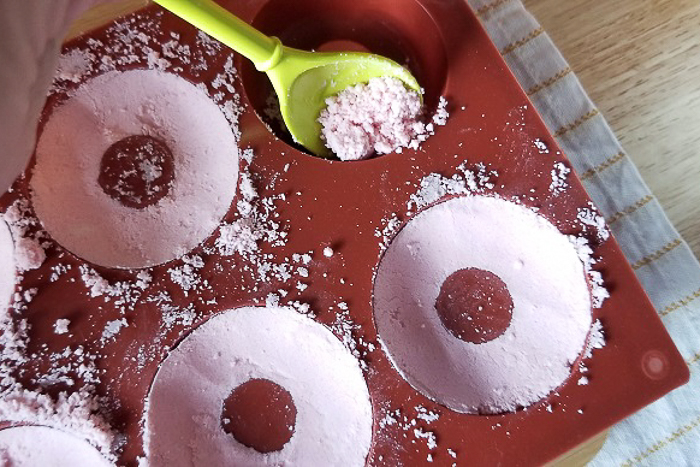 Carefully "pop" bombs from the mold. Spread out onto a baking sheet lined with parchment paper.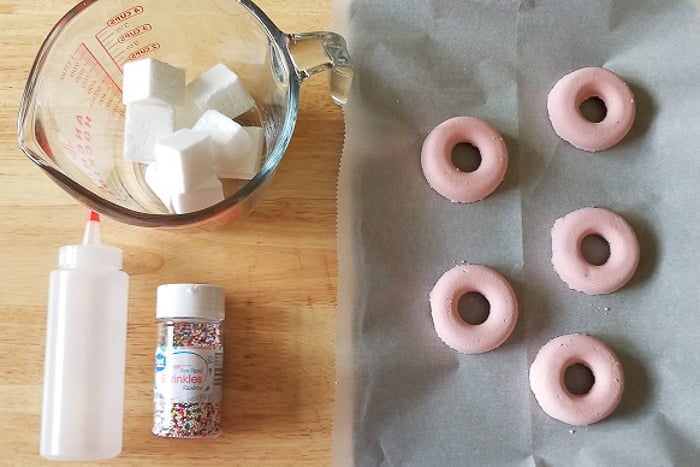 Melt soap in a microwave-safe bowl in 25-second bursts until melted. Using a squirt bottle or spoon, drizzle soap over donut bath bomb. Immediately after adding soap glaze, add sprinkles.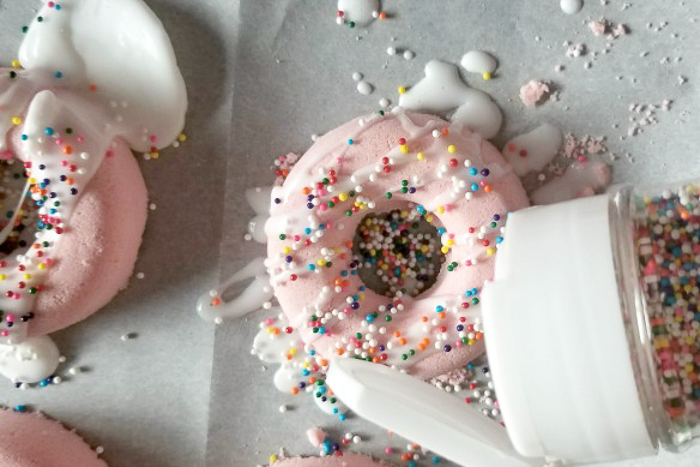 Then allow to dry for at least one hour.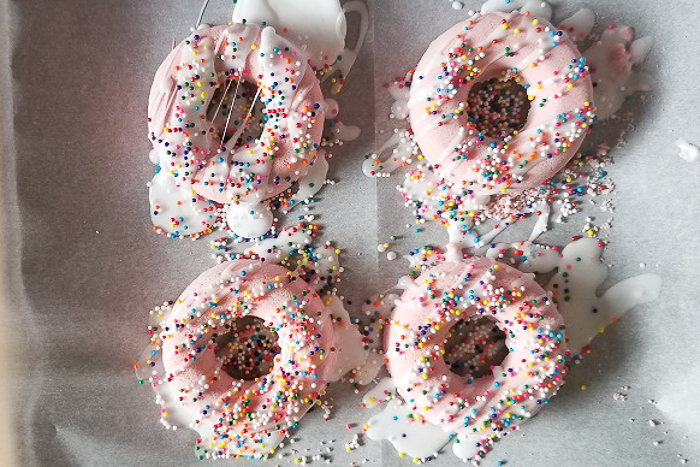 Now you too can make your own bath bomb. And yes donuts make the perfect gift – even in bath bomb form.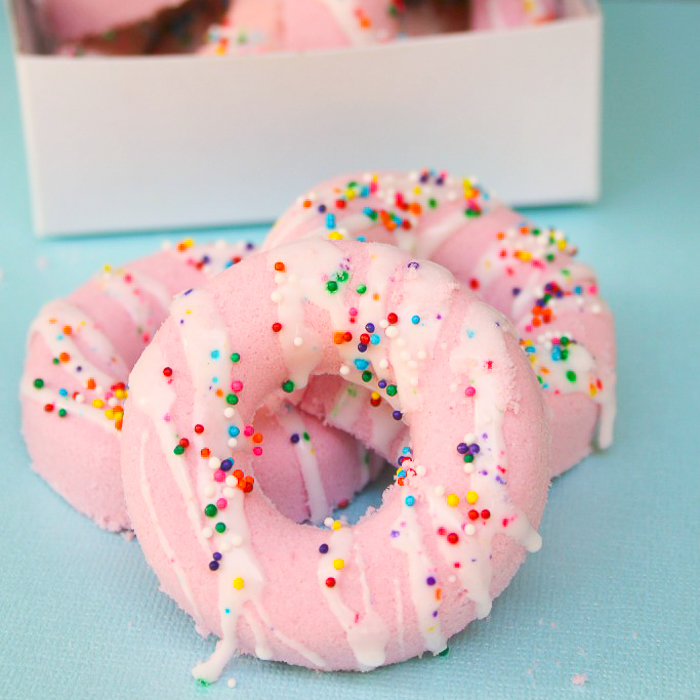 Add to a gift box and give the gift of donuts to anyone on your gift giving list.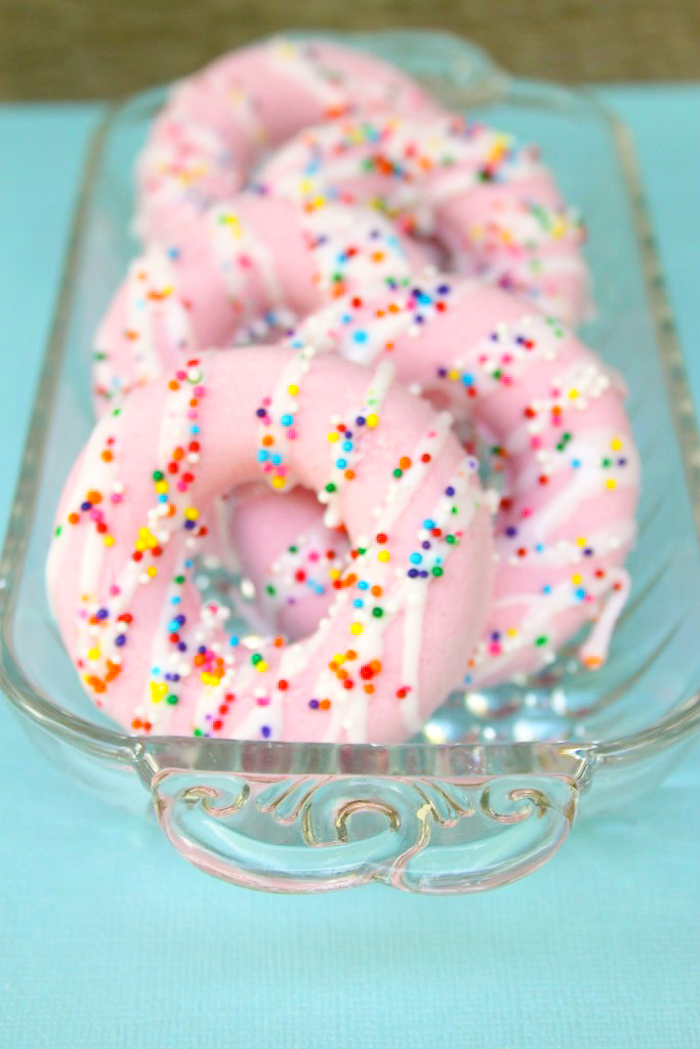 Make your own bath bomb then make a huge batch as everyone will want a few of these donut bath bombs!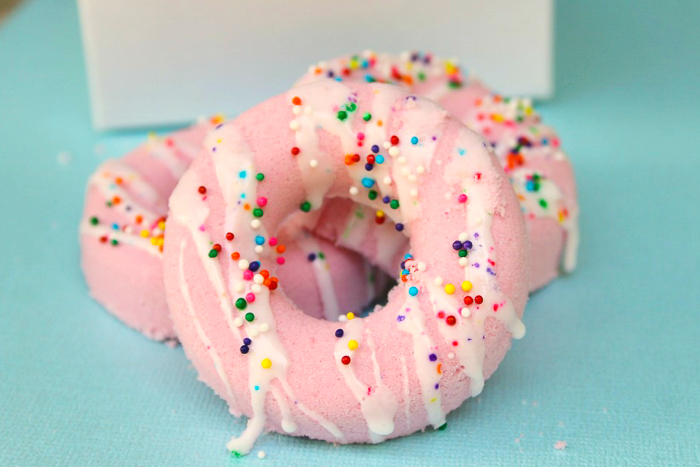 Love this tutorial on how to make your own bath bomb and want more ideas? Try the links below!