I am so excited about today's tutorial on how to make a mason jar bath bomb. This is an idea I had a while back but it took me a while to develop a way to actually make this happen. These are a great Mother's Day gift idea or you can just make them for yourself. This is the second day of spring mason jar week so be sure to scroll to the bottom of this post for more great mason jar ideas. If you missed it, you can catch up with day 1 here.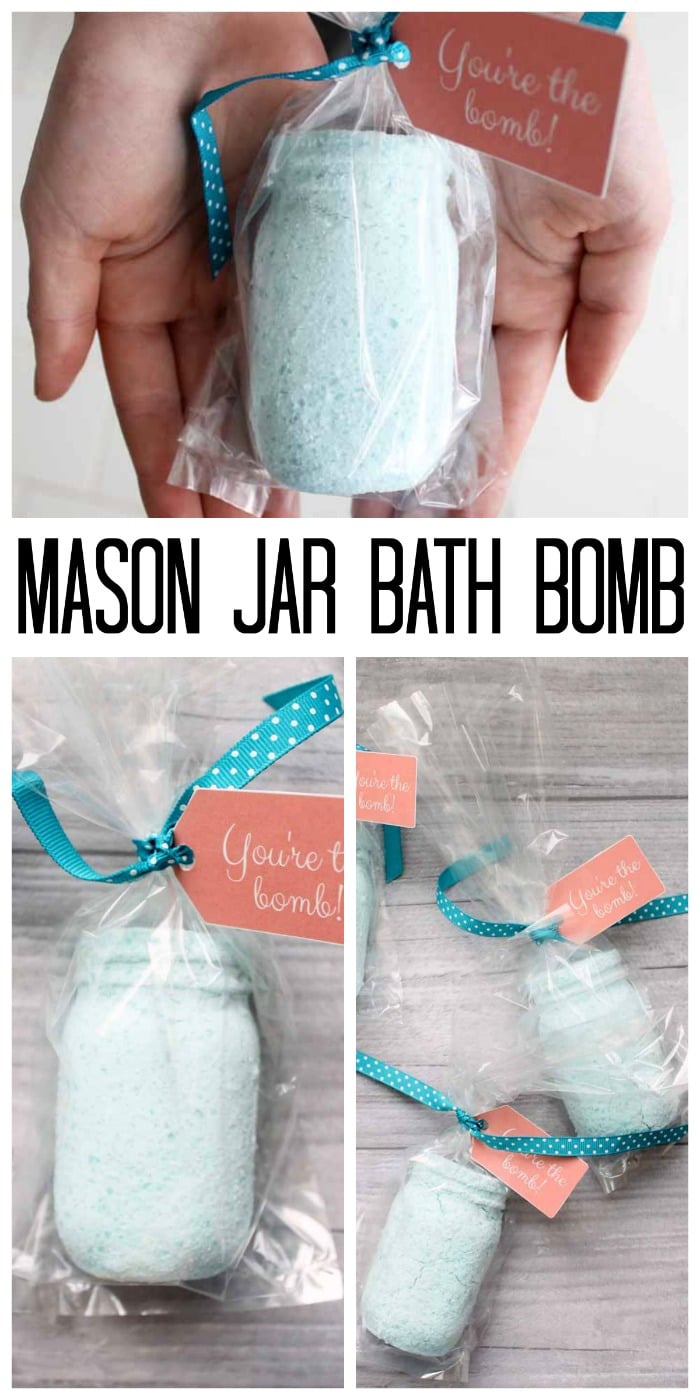 I am dividing this tutorial up into two parts. First we will make the mold.
Supplies needed to make a mold for a mason jar bath bomb:
Please note that some links below may be affiliate links which means that you do not pay anymore.
ComposiMold (I will walk a bit more about this product below)
4 oz mini Ball jar
Vaseline or other mold release material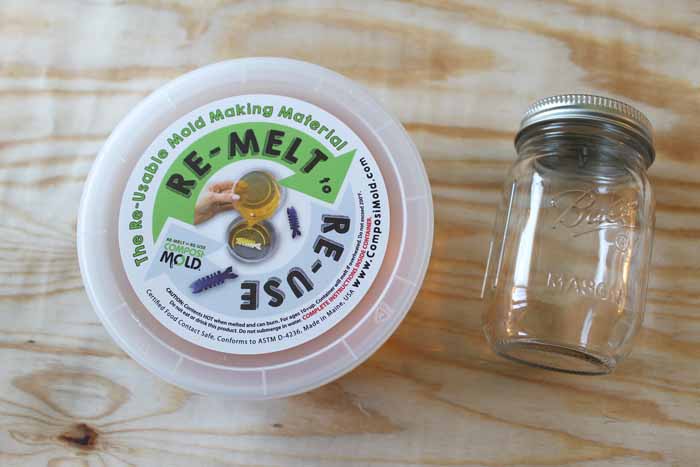 ComposiMold is new to me but it is absolutely perfect for this project. You melt it in the microwave, insert the item to be molded, then allow it to cool. It takes the shape of whatever you have added and you can then use it just like a mold. The best part about this product is it is re-usable! Just melt it back down and create another mold. Use it over and over again. This product is perfect for someone like me who only wants to use a mold once or twice and then move onto another project.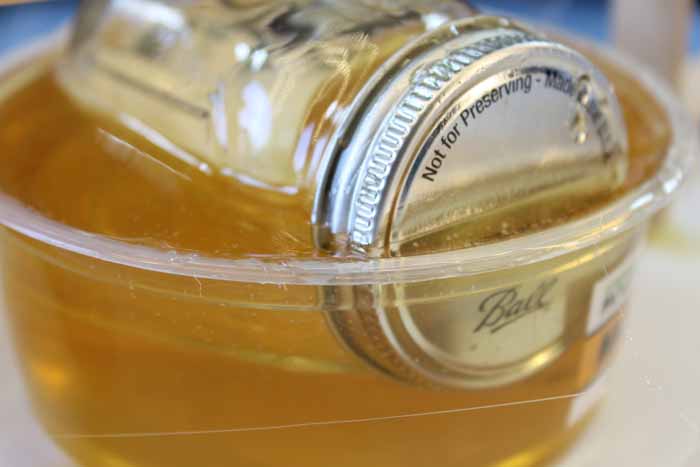 I started by melting the product in the microwave. I then applied Vaseline to my jar as a mold release agent. I added the jar to the product as shown above. I actually used some popsicle sticks and hot glue to make a rig to hold the jar into place while the product cooled. Then it was just a matter of unmolding the jar from the product as shown below. Please remember to follow all instructions on the packaging of the ComposiMold for best results.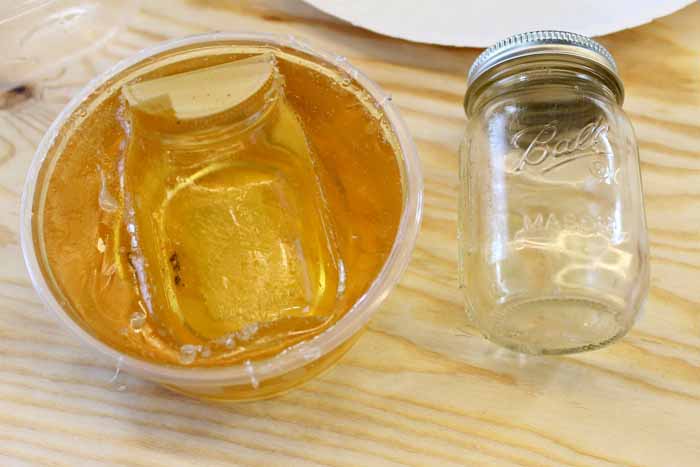 Now that we have a mold, it is time to make our bath bomb!
Supplies needed to make a mason jar bath bomb:
You can watch me make these bath bombs in the video below. The 1/2 cup of each of the ingredients was just about perfect for three bath bombs.
If you can't follow the video, here are the instructions.
Mix the first four ingredients well.
Add 10 – 20 drops essential oil. I used lavender but you can use the scent of your choice.
Add just a little bit of water (this needs to be done a few drops at a time). It will bubble and react with the citric acid but this is okay.
Add food coloring one drop at a time until you are happy with the color.
Continue adding water slowly until the mixture holds together well but is not too wet.
Pack into the mold that you made above. Press really well.
Refrigerate for one hour.
Remove from mold.
Allow to air dry a day or two before packaging for gift giving.
Congrats you have made your own mason jar bath bomb! Now it is time to package them for gift giving. Click here to print our tags onto white card stock.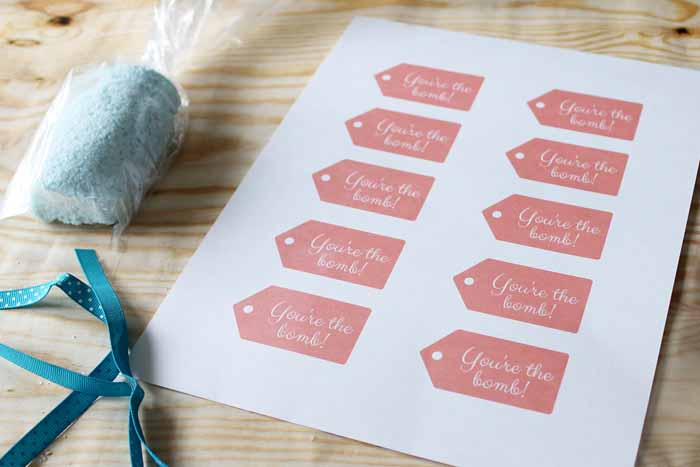 Cut the tags out with scissors and add a hole with a hole punch.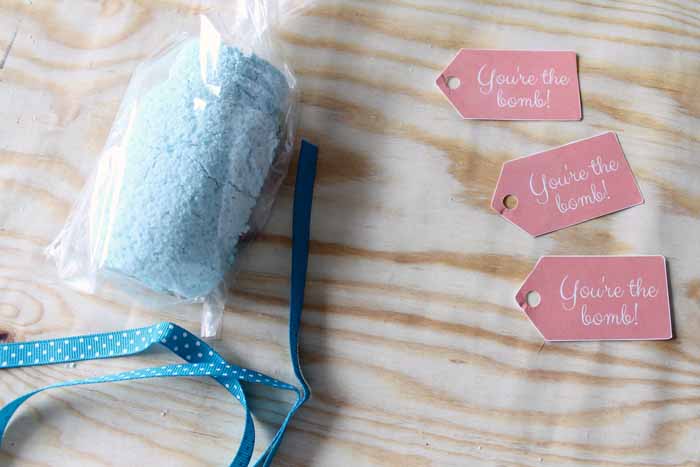 Add the bath bomb to a plain plastic bag. I used treat bags from the party section. Tie on the tag with a ribbon.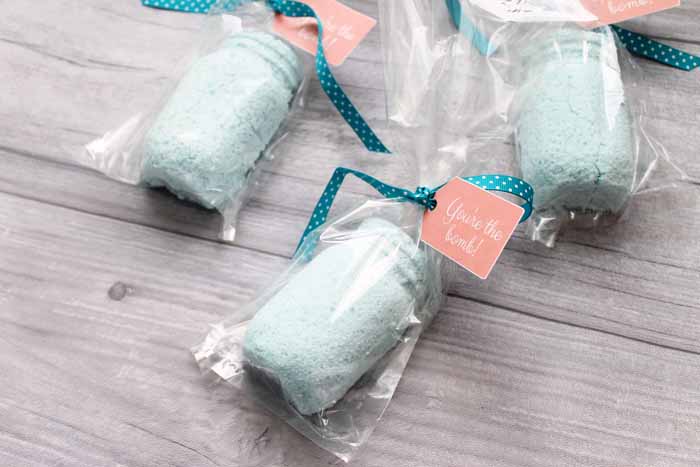 You can now give a mason jar bath bomb to anyone on your gift giving list.
Mom will love this Mother's Day gift or give to your child's favorite teach for Teacher Appreciation Day. This quick and easy gift is sure to be a hit!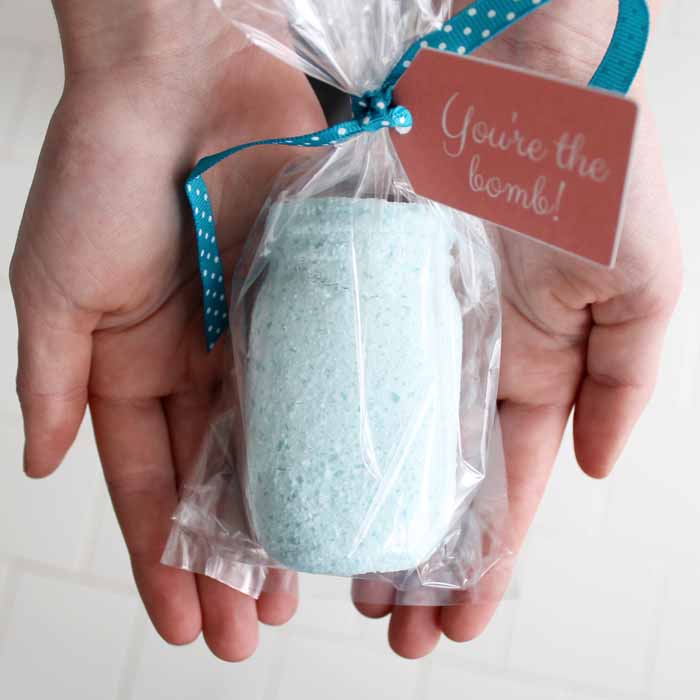 Love this mason jar bath bomb and want more spring mason jar ideas?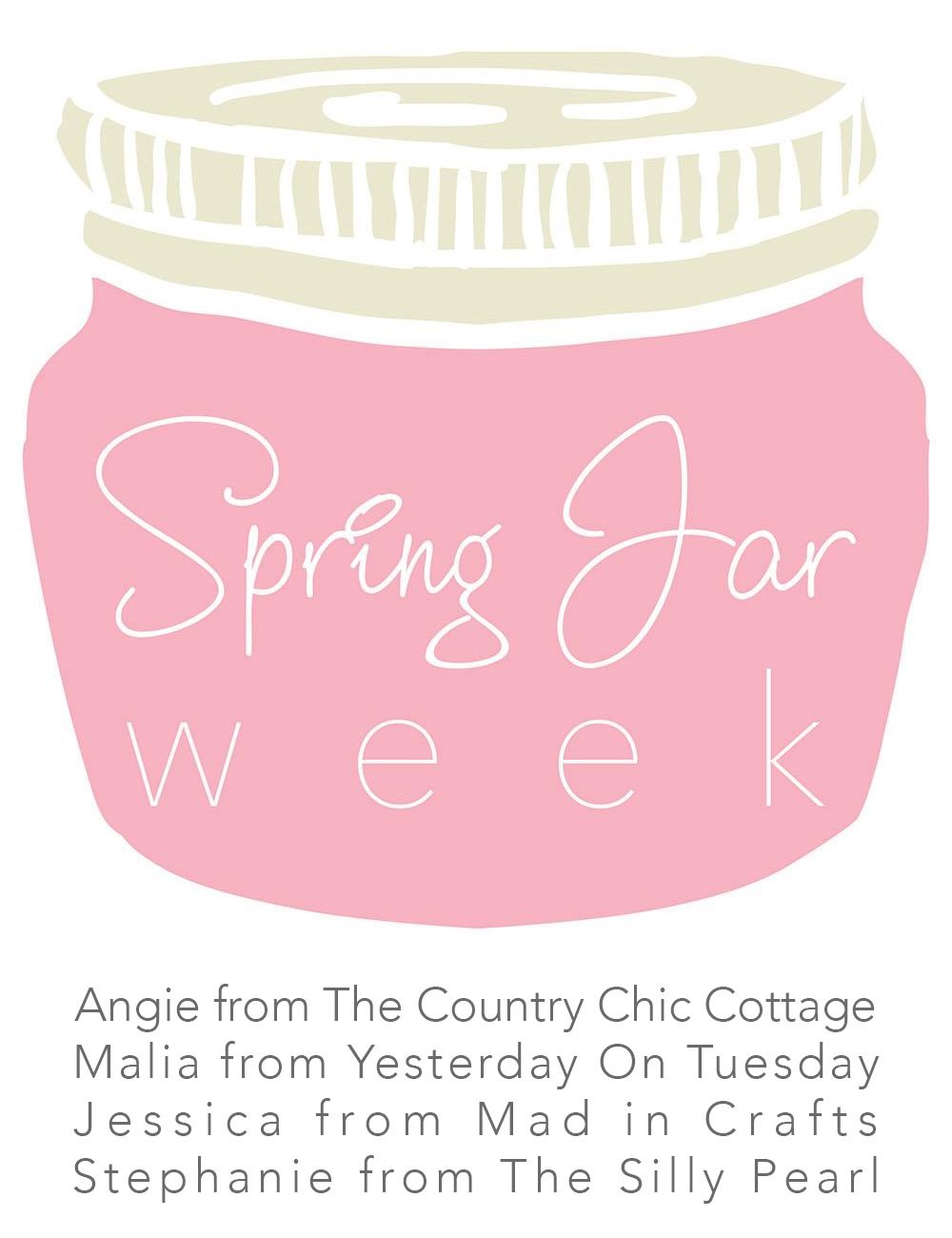 Just click on each of the links below to be taken to the crafts:
Head out an get your supplies to make a mason jar bath bomb today! Be sure to take our fun quiz below and find out what kind of mason jar you are as well!
Want to learn even more about making your own beauty products?
So, now that you have been bitten by the bug and want to make all of your own handmade beauty products, you may need a little more guidance. I have the perfect book for you!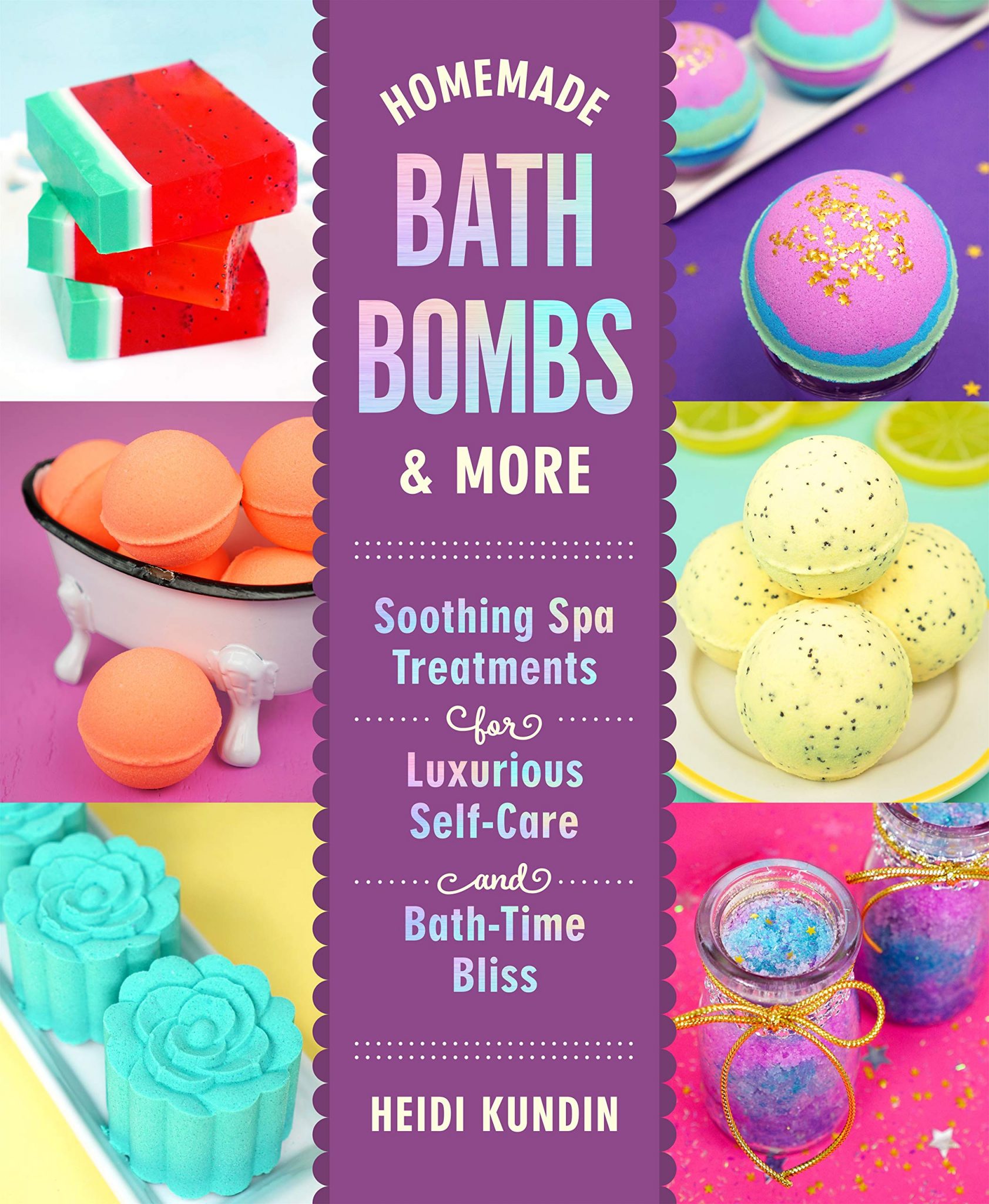 I like to call this book the bible for making your own beauty products at home. Inside you will find more than 75 easy recipes for delightful bath bombs, along with other fun and luxurious bath products such as sugar scrubs, body butter, and bath jellies. It is perfect for adding luxury to your own bath or for making gifts for others. Be sure to add this book to your collection now!
A Year of Jar Crafts
Sign up for our email list to get a FREE book with an entire year of jar crafts! 12 months, 12 crafts, tons of fun!