This time of year, I love making marbled pumpkins. I thought I would try the same marbling technique with resin this time. That glossy opaque finish makes for some gorgeous finished pumpkins let me tell you! I made my marbled pumpkins with a Halloween theme but you can use any colors you would like on this project.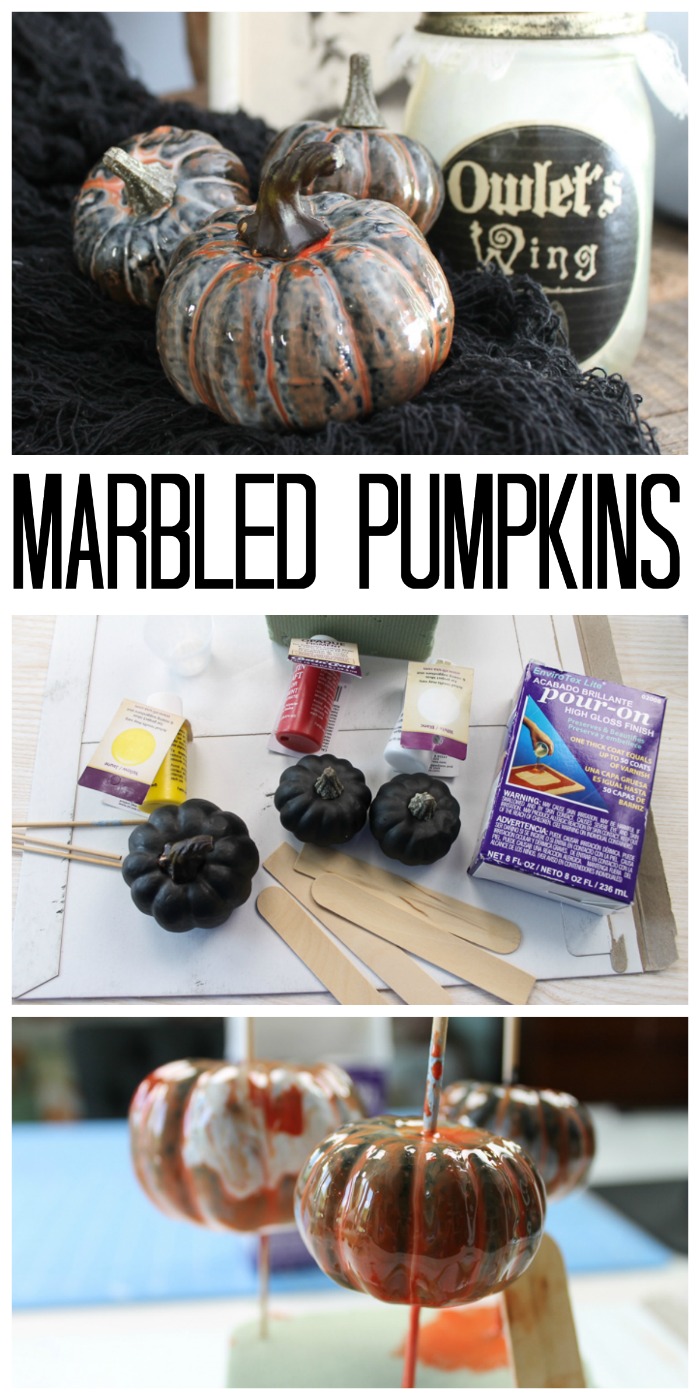 Supplies needed to make these marbled pumpkins:
Some links below may be affiliate links which means that you do not pay anymore, however, a small commission will go to this site.
EnviroTex Lite Pour On High Gloss Finish
Plastic Pumpkins (buy black ones or paint existing ones)
Castin'Craft Opaque Pigments (in the colors of your choice)
Skewer and Toothpicks
Foam Block
Stir Sticks
Cardboard
Protective gloves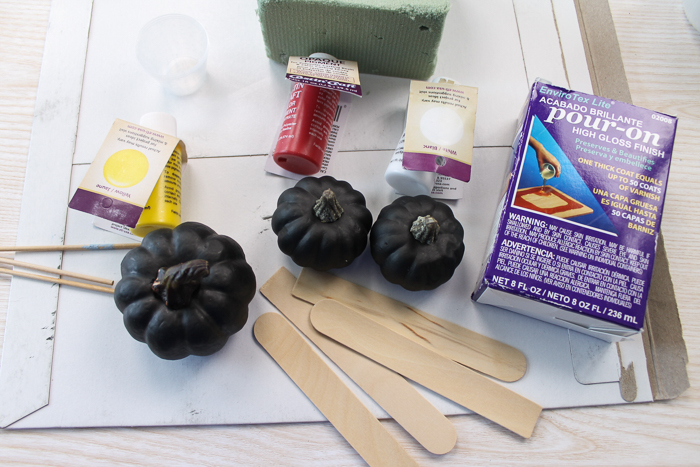 Instructions:
I made my marbled pumpkins from some black foam pumpkins. I actually painted these black. You can either find some in the color of your choice or paint some. Just be sure to allow them to dry completely before continuing. Then add wood dowels or skewers to the bottom of each pumpkin as shown below. Add these dowels to a foam block. This will keep everything still while you are marbling. Remove any stem in the top of your pumpkins as well. You will also want to protect your work surface well as this is a messy project.
Mix your resin according to the package instructions. Be sure to wear protective gloves and follow all instructions that come with your packaging. Then tint a little bit orange and a little bit white as shown below.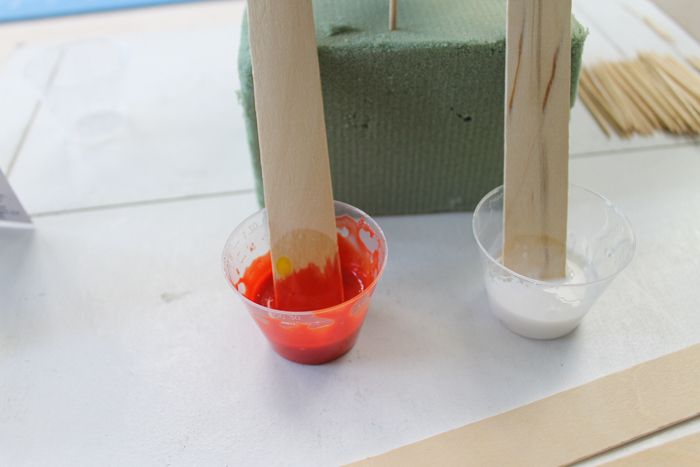 You will also want to protect the hole in the top of your pumpkin that is for the stem. I did this by adding another dowel or skewer to the top as shown below. Then just start dripping on the mixed resin.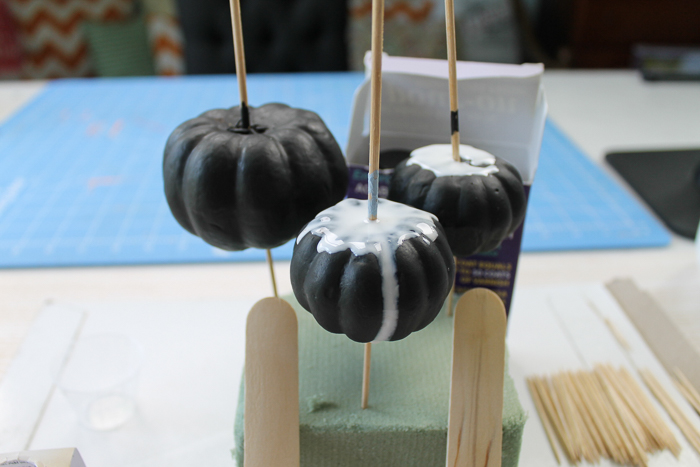 Add as many colors as you would like.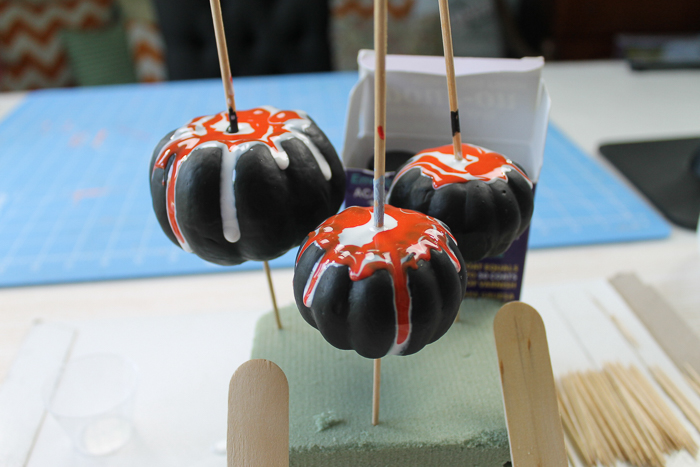 You can use the two skewers to pick up the pumpkin and tilt it to get good coverage. Use a stir stick to push the resin around if needed.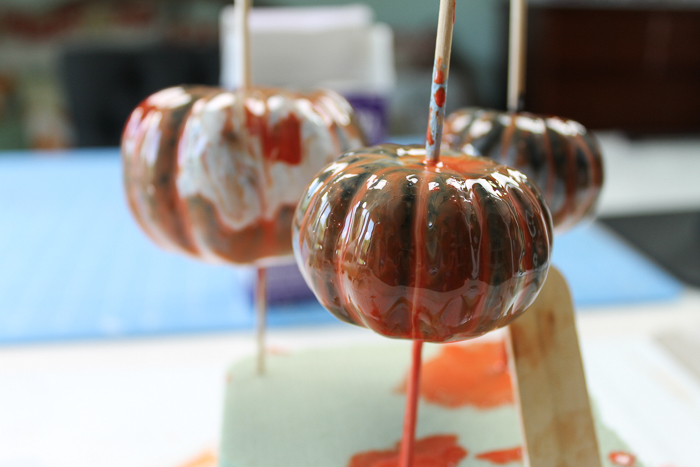 Once you are happy with your marbled pumpkins, allow to cure overnight, then remove the two skewers. You may need a craft knife to cut away the cured resin in order to remove. Add your stem back to your pumpkins and they are ready for a fun and spooky display.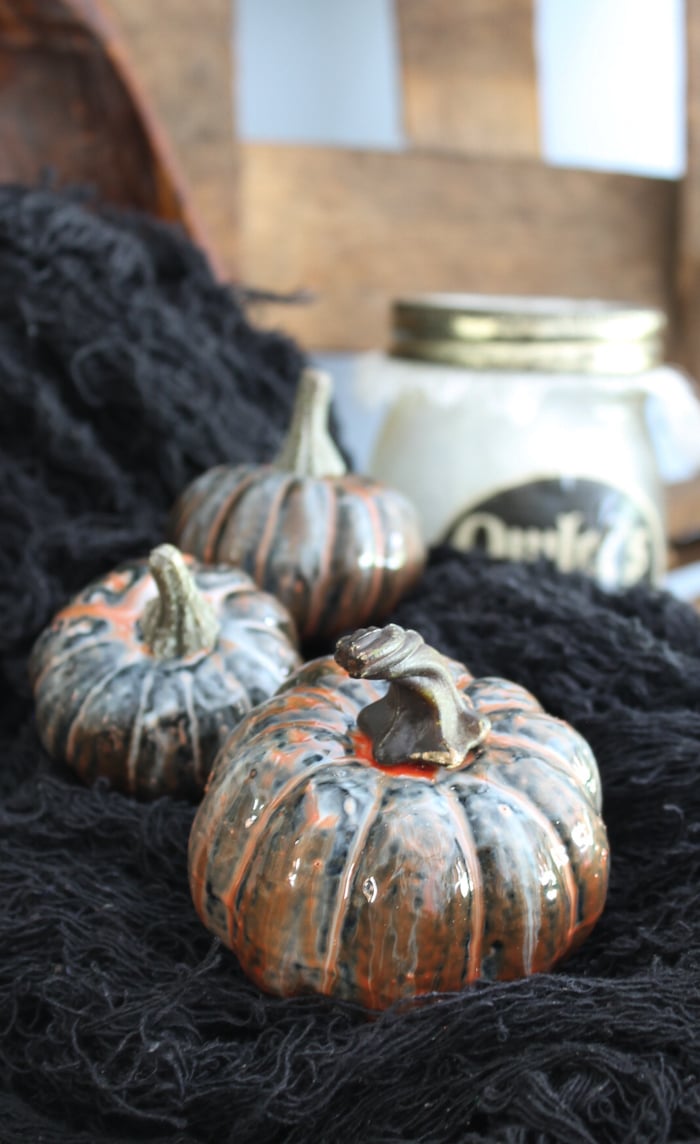 For me, that glossy finish is just perfect! These look great on my Halloween mantle and I love that super spooky look.
Imagine using this same technique to make marbled pumpkins in other colors as well! I can see them in cheerful and bright colors for a fun fall display.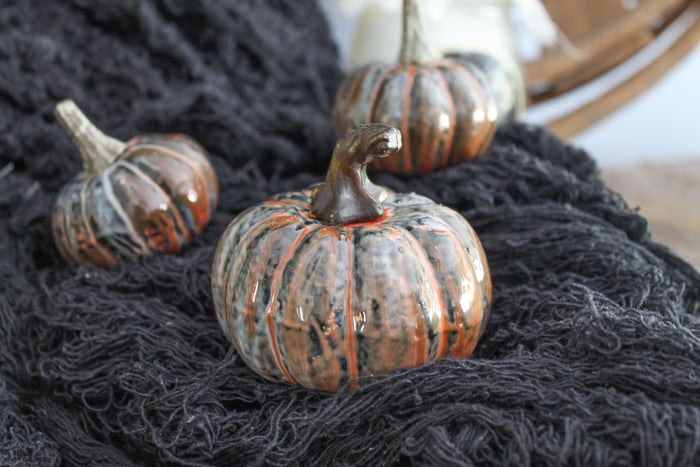 For me, I added my marbled pumpkins to my Macbeth Halloween decor for some extra fright! I can't wait for Halloween to get here already! It is one of my favorites!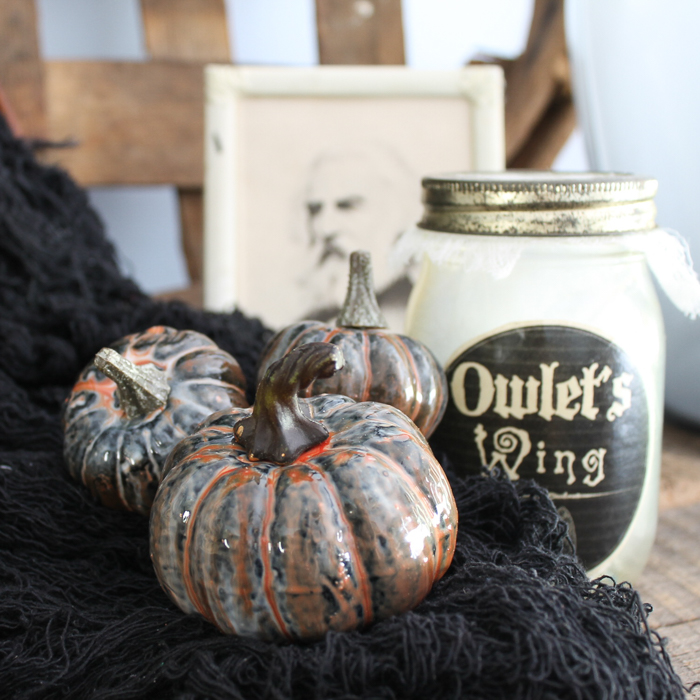 Love these marbled pumpkins and want more ideas? Try the links below!
Struggling with resin and need help?
I know that a ton of you are intimidated by resin. Don't be! You just need to know the basics and gain some experience with the medium. I have a course that will help you to master epoxy resin and give you the confidence you need to tackle this project and so much more.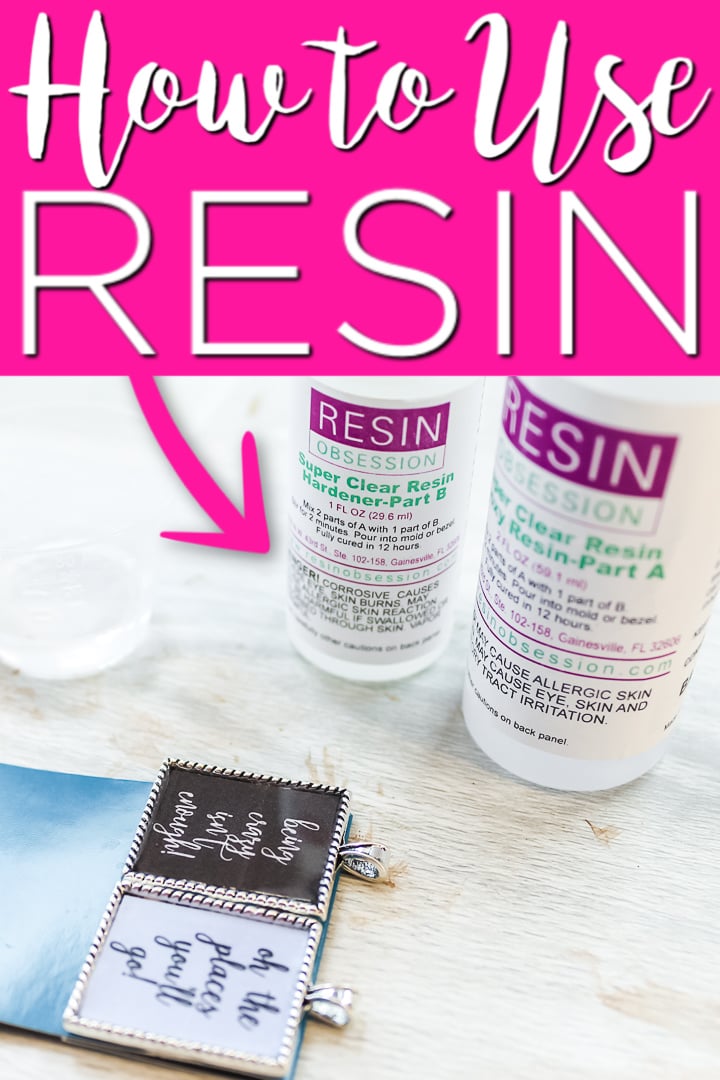 With unique insights drawn from more than a decade of creating and selling resin jewelry worldwide, this course is from an Amazon best-selling author on the topic. This class goes beyond making a few projects. You get thirty video lessons to give you clear directions on how to make resin jewelry you can confidently share and sell. Want to see more?