I am kicking off spring mason jar week with this fairy house mason jar. This fun spring craft idea is perfect for your home decor. Plus they are so easy to make! Trust me….you can do this! Get a few supplies and make your own version of this fairy house mason jar. Remember you can see more spring mason jar crafts here!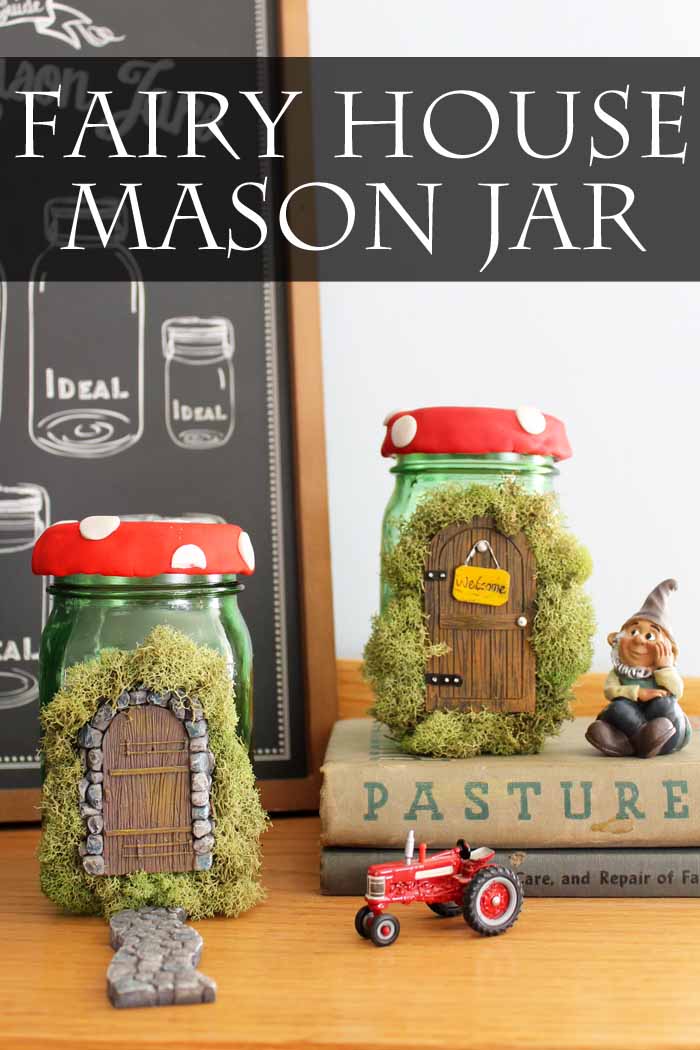 Supplies needed to make a fairy house mason jar:
Green mason jars (I used the pint version) (note red lids are shown but not required)
Mini fairy doors (just make sure they are sized to work with the jar you choose)
Clay (will need red and white oven-bake clay)
Hot glue and glue gun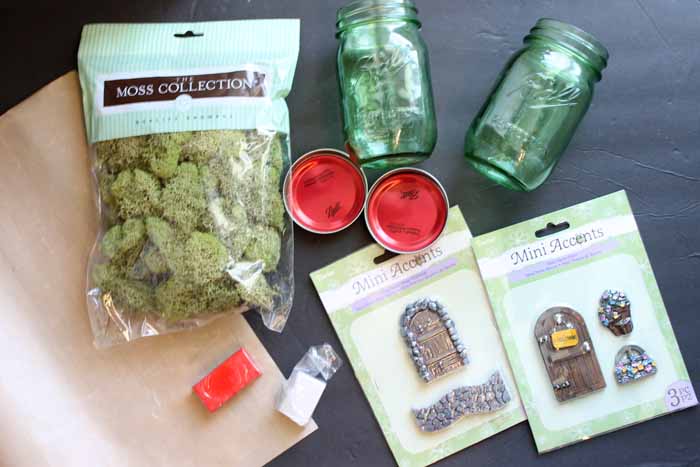 How to Make a Fairy Garden Mason Jar
Add moss and fairy door to front of green mason jars with hot glue. I glued the door on first then added moss all the way around.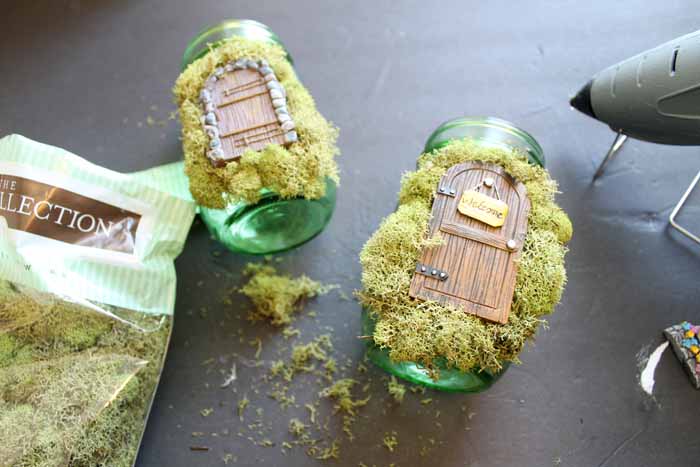 Next we need to cover the mason jar lid. Please note that a red lid is shown but not required. I glued the band to the lid using hot glue.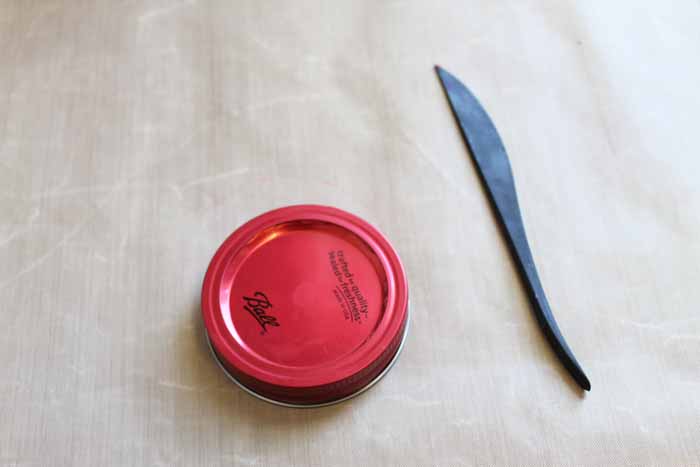 Then roll red clay out flat until it is the size that will cover your lid. Work it around the lid until the top and sides are entirely covered. Trim away any excess.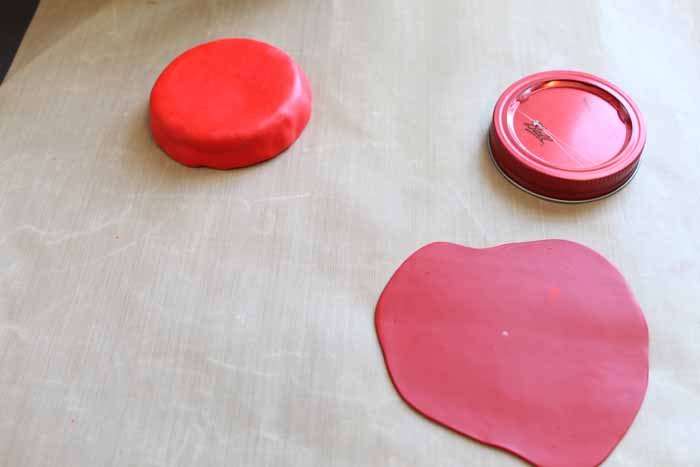 Roll out the white clay until flat and use a circle cutter to cut small circles.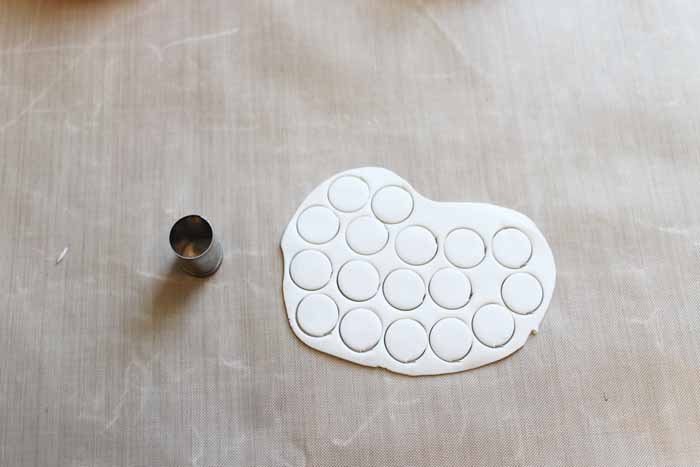 Add those circles all over your lid.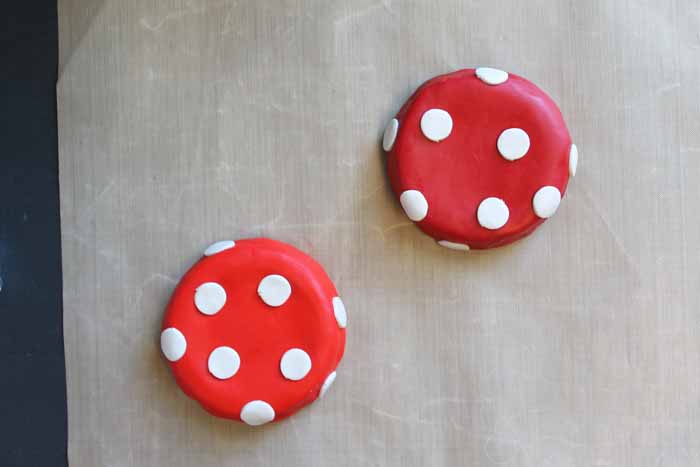 Bake the clay according to the package directions. I found it best to bake upside down. The lids above are not baked and the ones below are baked. The color does not change at all.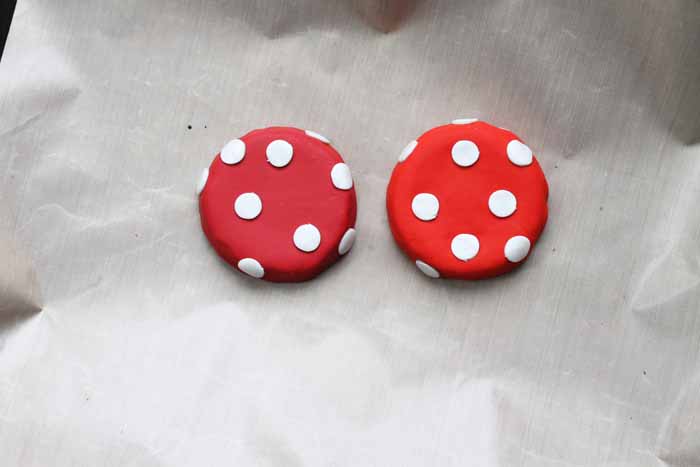 Screw the lids onto the jars and your fairy house mason jar is ready for display around your home.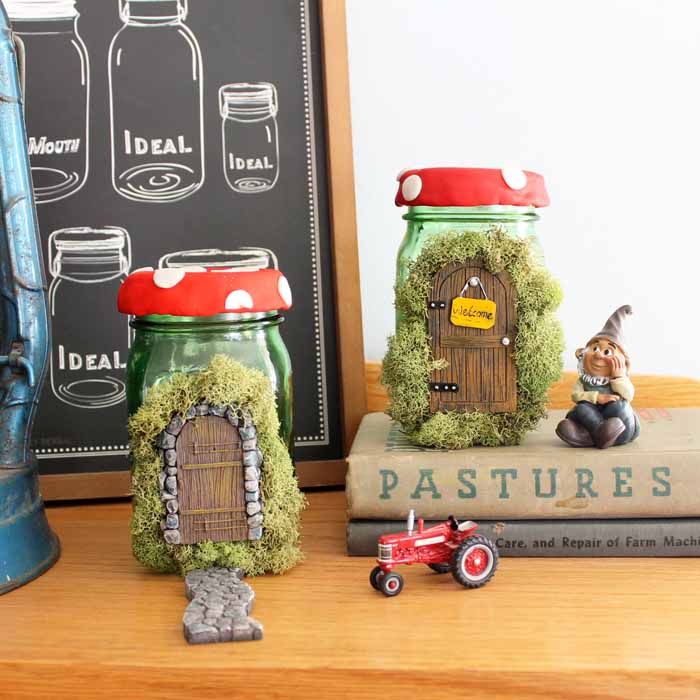 You can also use these as gift jars. Just put your gift inside and give to someone that you love. They would be perfect for Mother's Day or Teacher Appreciation. Y'all enjoy and get your supplies to make your own version today.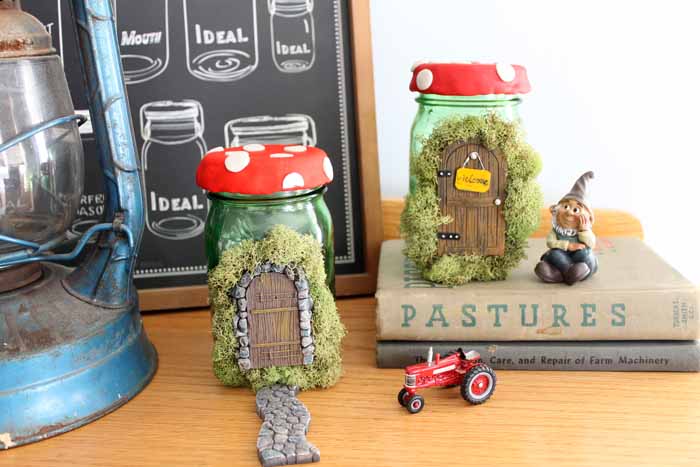 Now are you ready for some more spring mason jar crafts?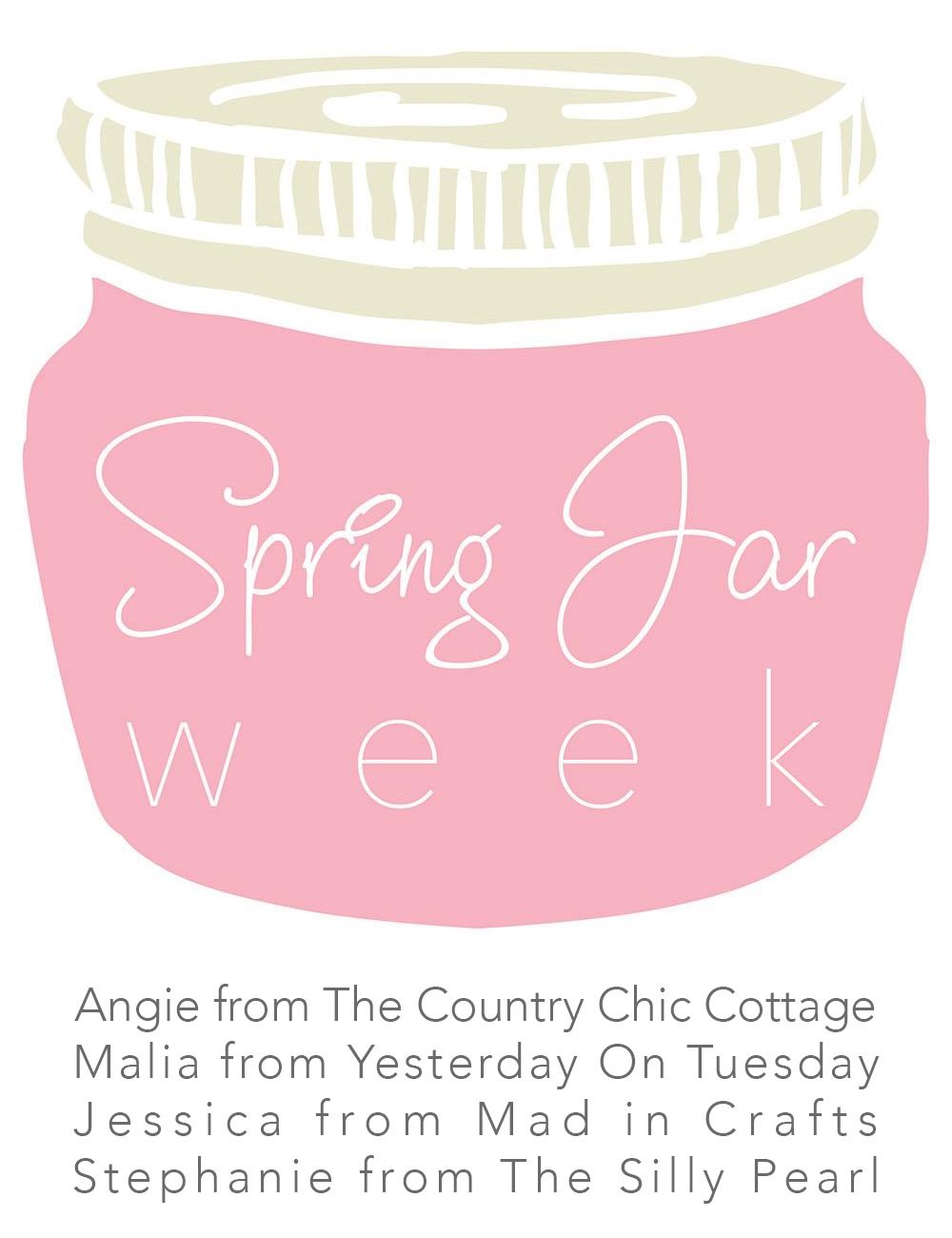 Just click on each of the links below to be taken to the crafts:
Make one of these spring mason jar crafts or this fairy house mason jar. Either way your spring decor is sure to look great! Be sure to take our fun quiz below and find out what kind of mason jar you are as well!