It is party time! The end of the year brings all sorts of opportunities to both host and attend great parties. Be sure to add this great mason jar cheese tasting tray to any party….anytime! It is easy to make and the party guests will love sampling cheeses out of mason jars. You can even add our mason jar cheesecakes as a dessert for a fun jar theme to your party!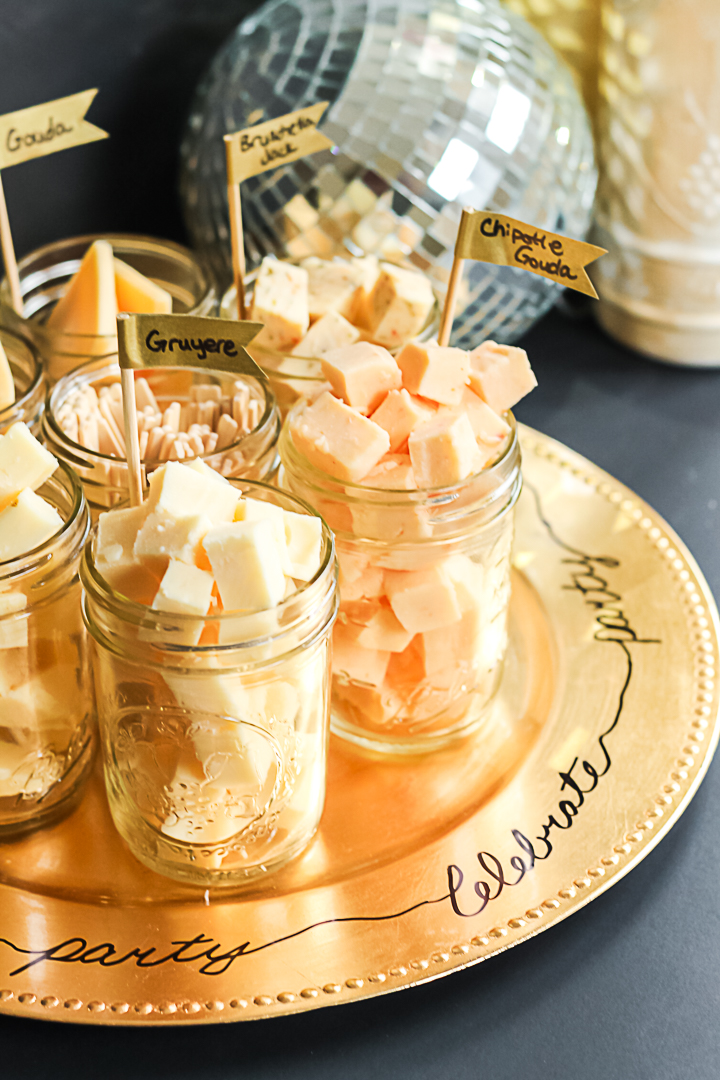 Supplies needed: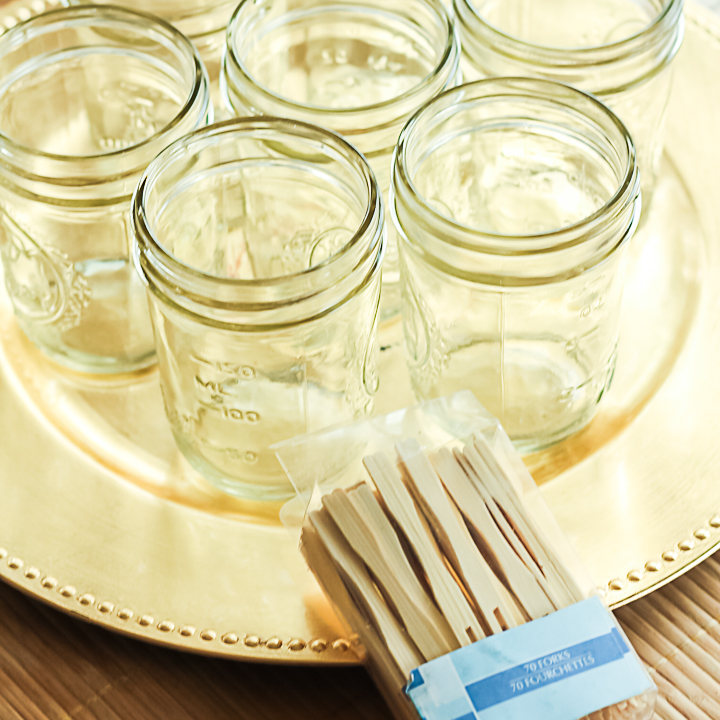 How to Make a Mason Jar Cheese Tasting Tray
Now that you have your supplies, all that is left to do is to pull this cute cheese tray together for your party. The process is super simple. Just follow along in the card below and you will be prepared for your party guests in no time at all.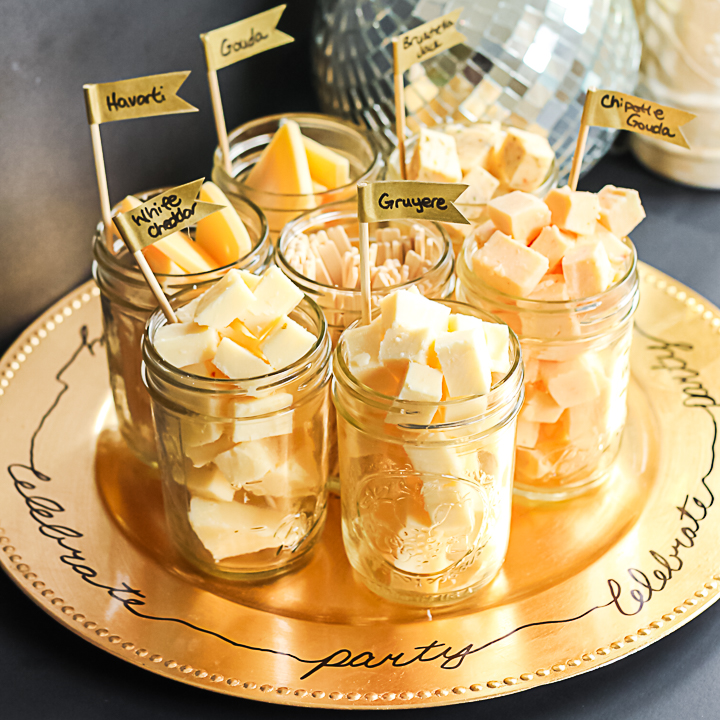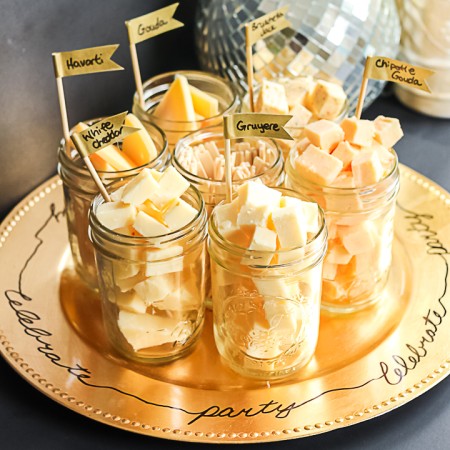 Mason Jar Party Tray Idea
Make this mason jar cheese tray in minutes with just a few supplies and be ready for any party that you are hosting.
Supplies
Mason jars

jelly jar size works well

Plate charger

Sharpie

Small wooden forks or toothpicks

Wood skewers
Instructions
Add the mason jars to your plate charger. Add wooden forks or even toothpicks into the center jar for your guests to use for their cheese.

To make markers for the types of cheese, cut off wooden skewers to an appropriate length for your jars. Then add a washi tape flag and cut with scissors. Write the name of each cheese with a Sharpie marker.

You can also use your Sharpie to write words around the outer edge of your plate charger. I just freehanded the lettering. Then add in your cheese as well as a flag to mark each flavor.
Tried this project?
tag us to show off your work!
Set this cute tray out at your next party and let your guests dive in to some delectable cheese and pick which are their favorites. Want to continue the theme? Make a similar tray for meats and even vegetables. You can have an entire mason jar party in no time at all!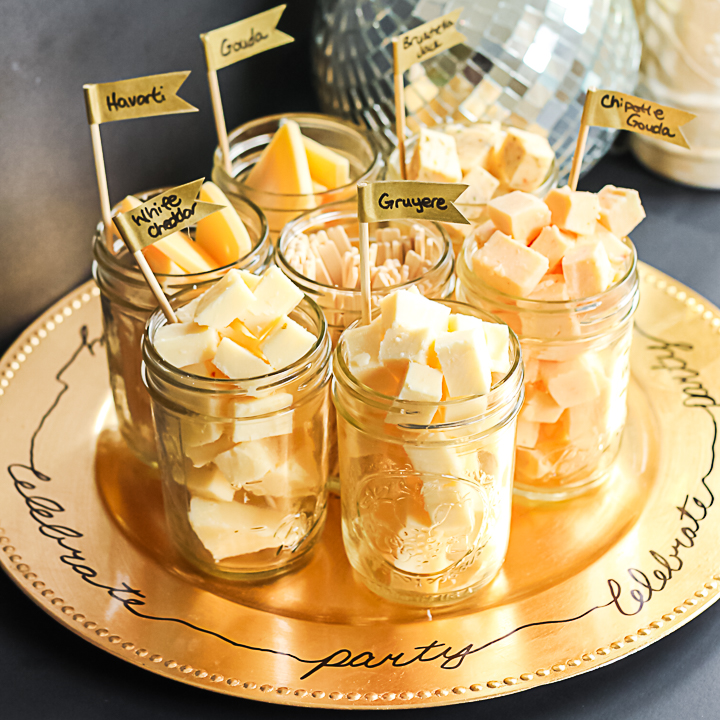 Why should you use a mason jar cheese tray?
Here are a few of the benefits of serving up cheese in mason jars:
Put the lid on each jar once the party is done and put it right in the refrigerator. No need for additional containers.
You can wash and reuse these jars for a variety of things so they are not just for parties.
Mason jars as well as charger plates are super inexpensive making this an easy craft that doesn't cost you a ton of money.
This project is easily customizable to your theme. Choose colors that work with your party or even decorate the tray with your Cricut machine.
Use recycled jars in place of mason jars. Just remove any labels and add them to the tray.
As you can see, there are so many reasons why your next party needs a mason jar cheese tasting tray!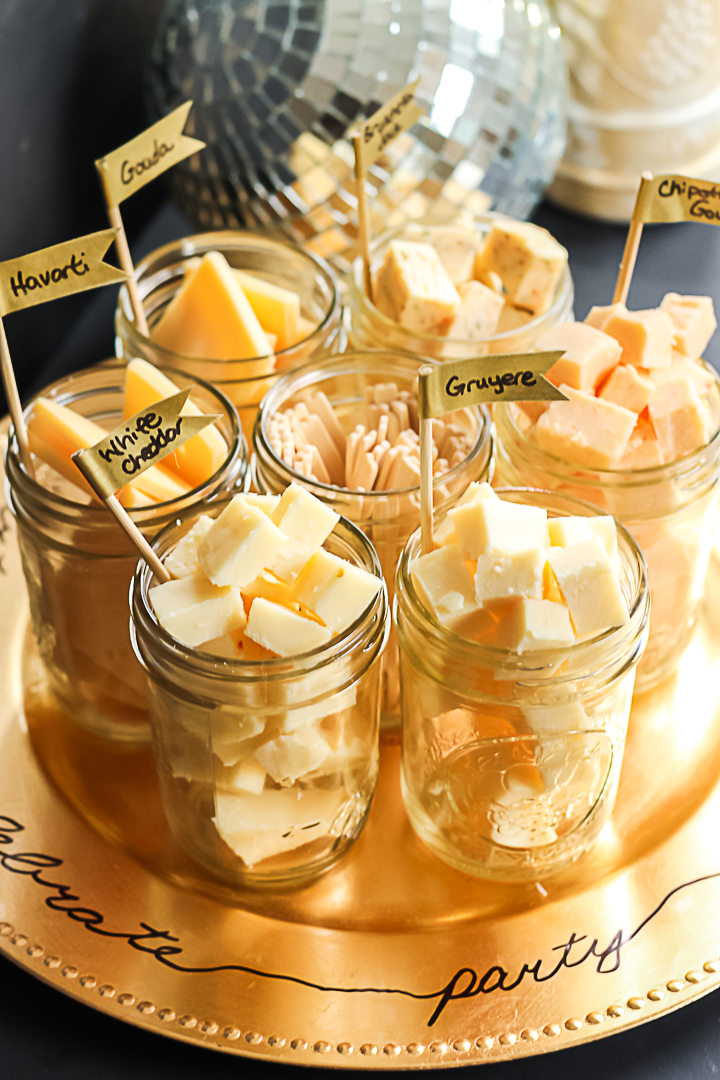 As you may know, I am a huge fan of mason jars for any occasion. I love mason jar crafts and, of course, using them for parties. This party tray idea is just another way for me to break my jars out on a regular basis. Enjoy and add a mason jar cheese tasting tray to your next event!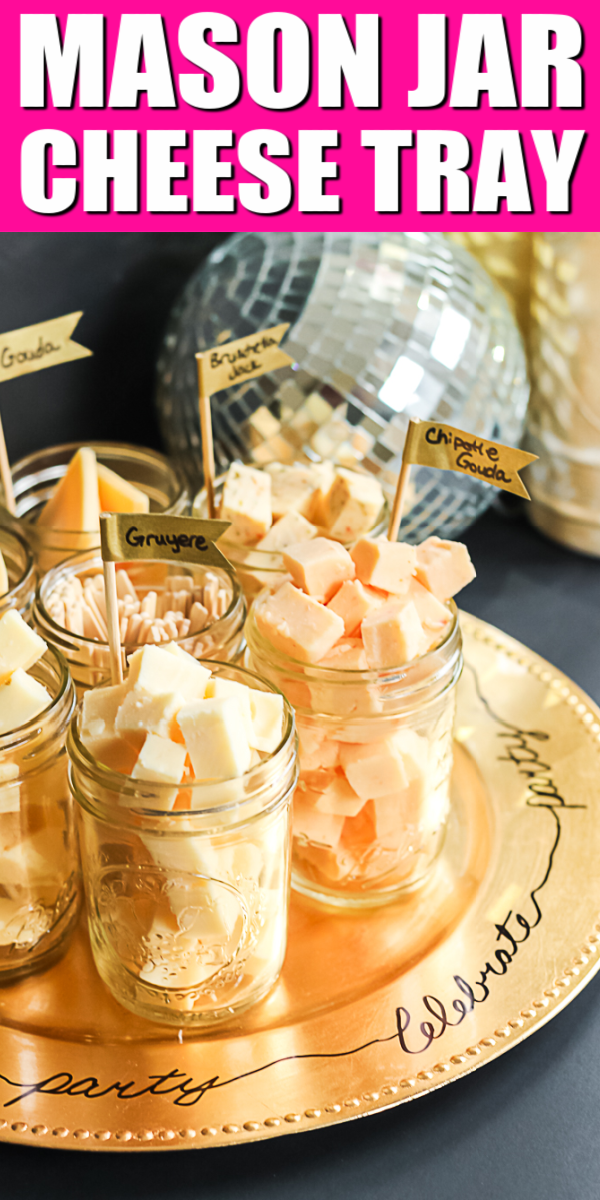 Love this mason jar party idea and want more? Try the links below as well!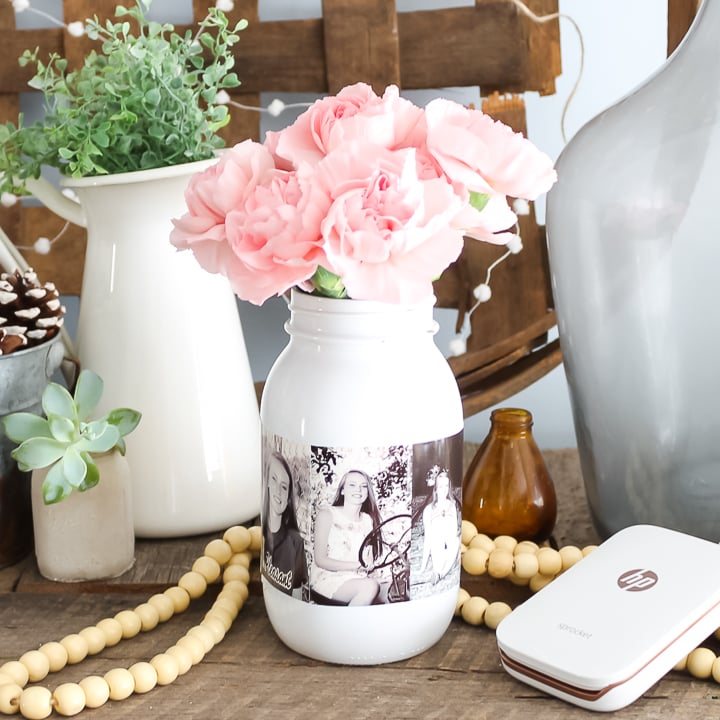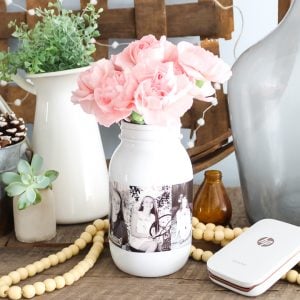 Mason Jar Centerpiece with Pictures
This photo mason jar is easy to make and will make a great gift as well.
Read More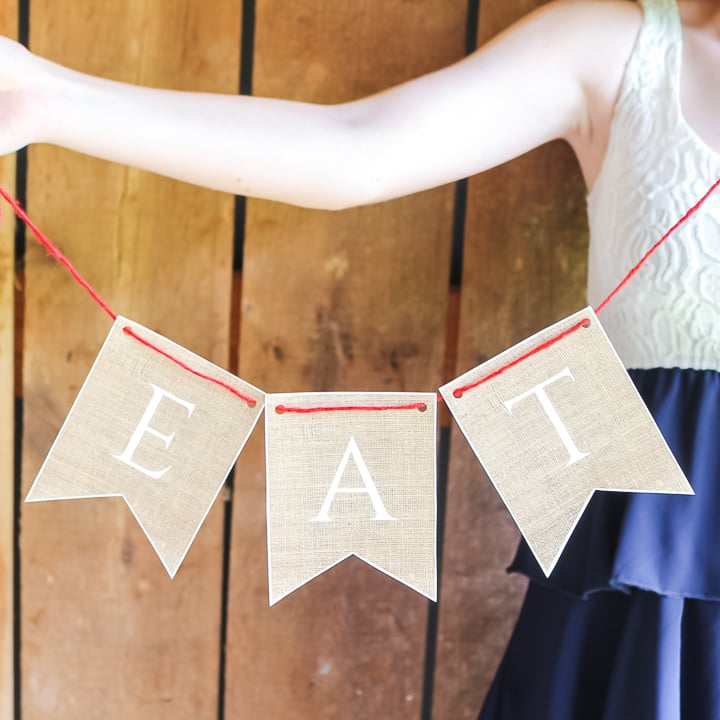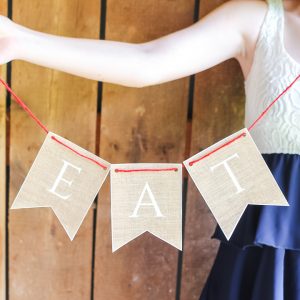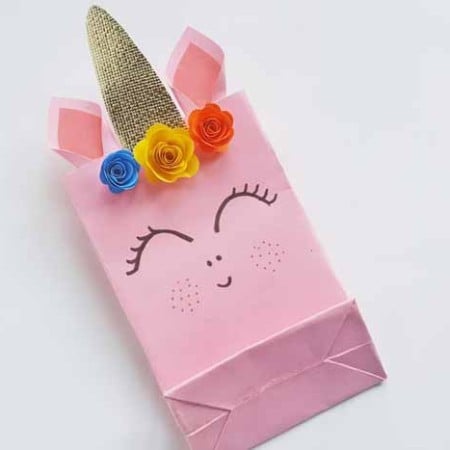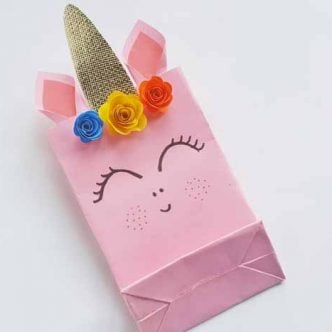 Unicorn Party Bags
Make these adorable unicorn party bags in just a few minutes! These magical treat bags are perfect for parties and so much more.
Read More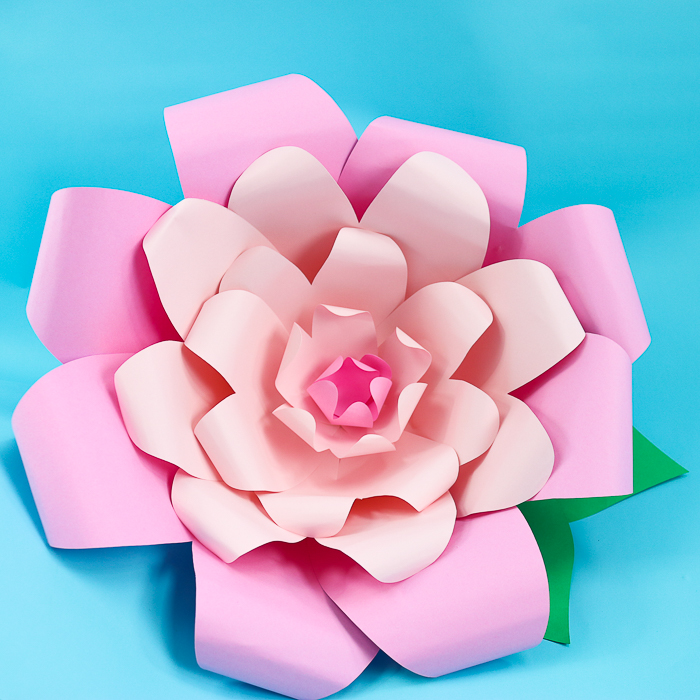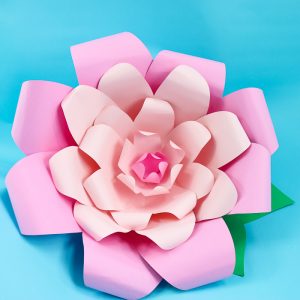 How to Make Giant Cricut Paper Flowers
Here's how to make adorable paper flowers using your Cricut machine! In just a few simple steps, you can add pops of color to your spring or party decor!
Read More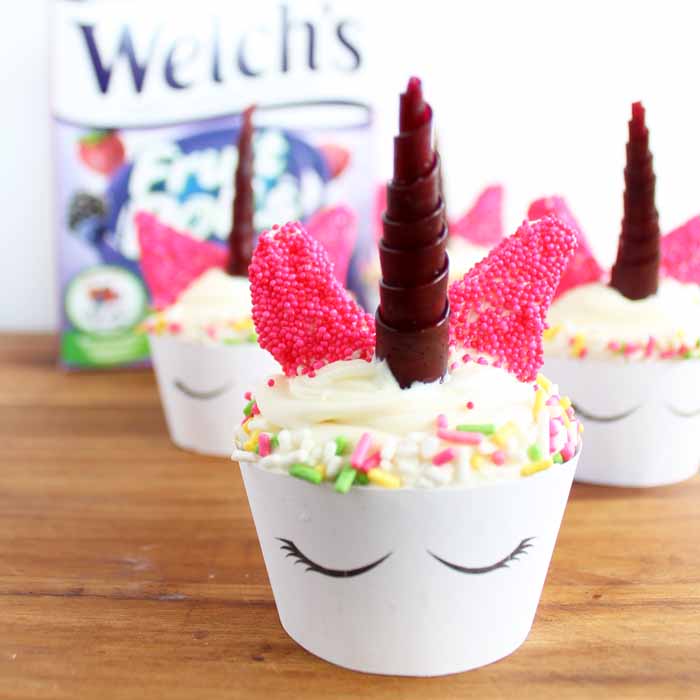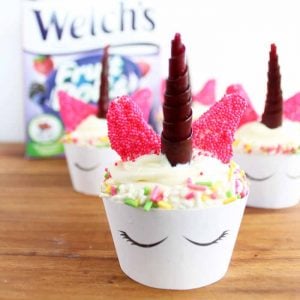 How to Make & Decorate Unicorn Cupcakes
These magical unicorn cupcakes are so easy to make with a few simple ingredients! Your semi-homemade cupcakes will be a hit at a birthday party.
Read More
A Year of Jar Crafts
Sign up for our email list to get a FREE book with an entire year of jar crafts! 12 months, 12 crafts, tons of fun!