There are so many mason jar gift ideas out there. Which should you choose for your occasion? I have an idea today for a fairy garden topped jar that is perfect for just about any occasion that requires a gift. Plus it is really easy to make. Now that sounds like a winner! Follow along below as we make these gifts in a jar that everyone on your list is going to love!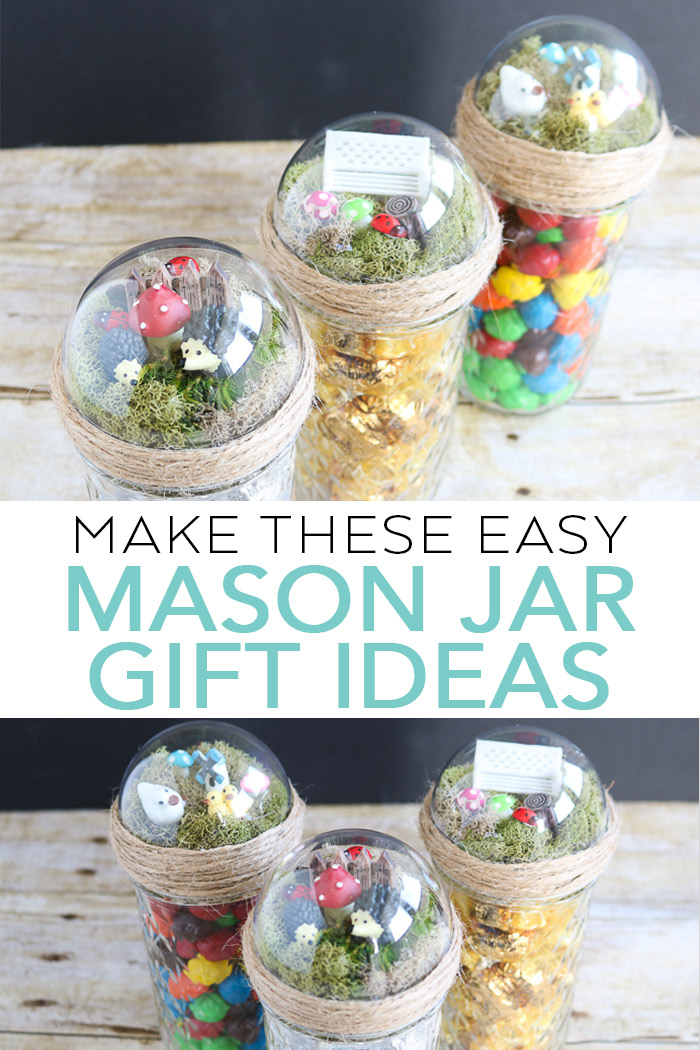 Supplies needed to make the fairy garden topped jars: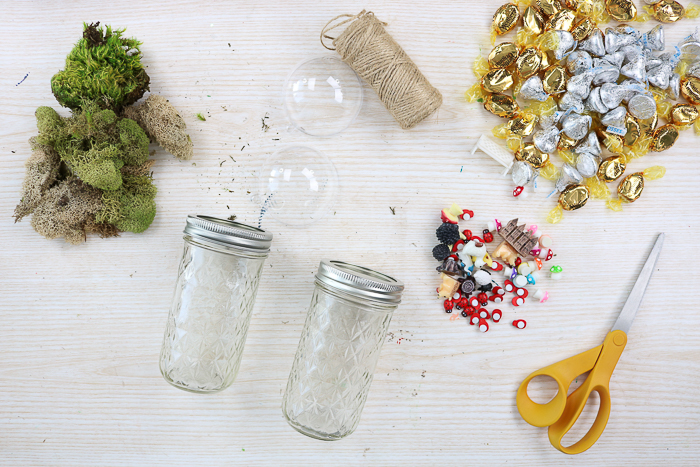 DIY Jar Gifts Video
Want to see how to make the entire craft in a quick video? I have that for you below!
Can't watch the video or missed some of the steps? Just follow along with our instructions below.
How to make these mason jar gift ideas:
You will want to hot glue the band and lid together to make one piece first. Note that I used a hot glue gun for my entire project.
Use more glue to add a variety of moss to the top of the lid. You want to fill up the lid entirely but not have a ton hanging over the edges.
Then you can get creative and add any miniatures you want to the top with additional hot glue. You just want to make sure that the dome of the Christmas ornament is still going to fit over the top when you are done.
Place half of the Christmas ornament on top trapping as much moss inside as possible. Use hot glue to secure.
You can then use your scissors to trim away any excess moss that is hanging out around the edges. You can also use those scissors to trim away the hanger that is on your ornament half.
Then use hot glue to start securing twine around where the plastic dome meets the lid. Continue wrapping the twine all the way down the silver band. Secure with hot glue occasionally and secure the end once completely wrapped.
Then just add any gift you desire to the jar and put your fairy garden right on top! Your mason jar gift ideas are ready to give for any occasion.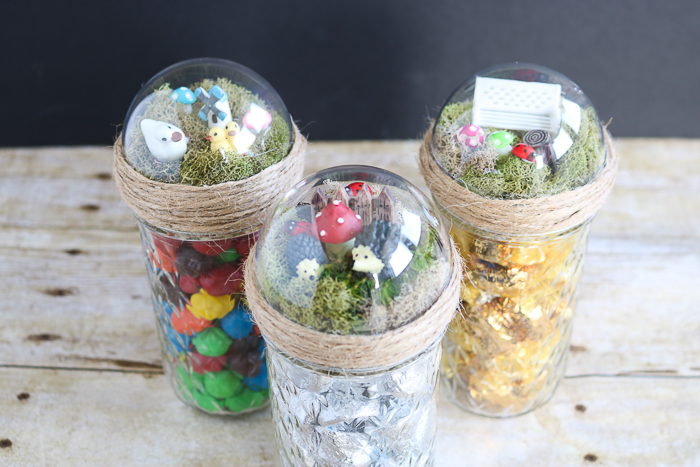 A fairy garden on top of a jar is an adorable way to show just about anyone that you care.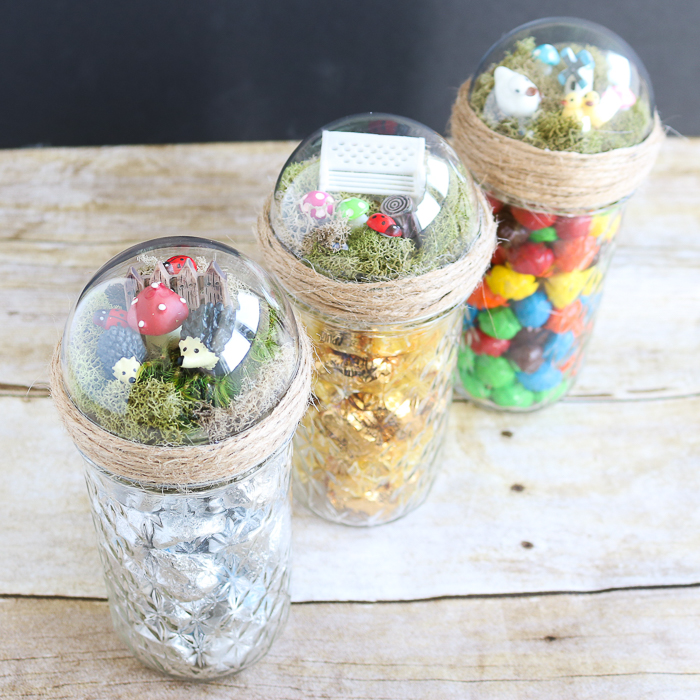 Try this gift idea the next time you need a quick and easy present for an occasion or even a hostess gift.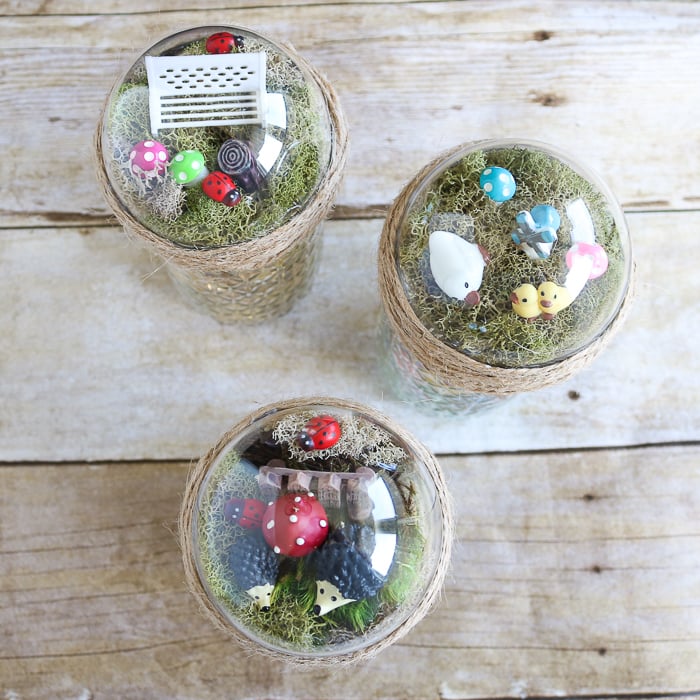 Everyone will love these mason jar gift ideas and you will love how easy they are to make! Keep the supplies on hands for those gifting emergencies as well.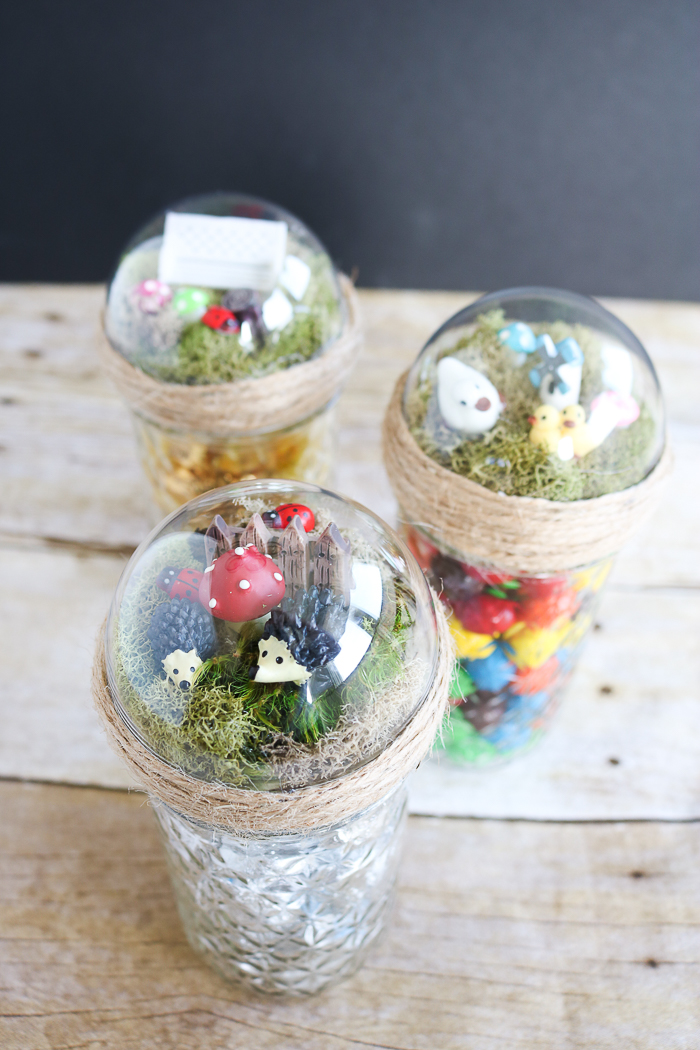 These sweet little jars are the perfect way to say "I care."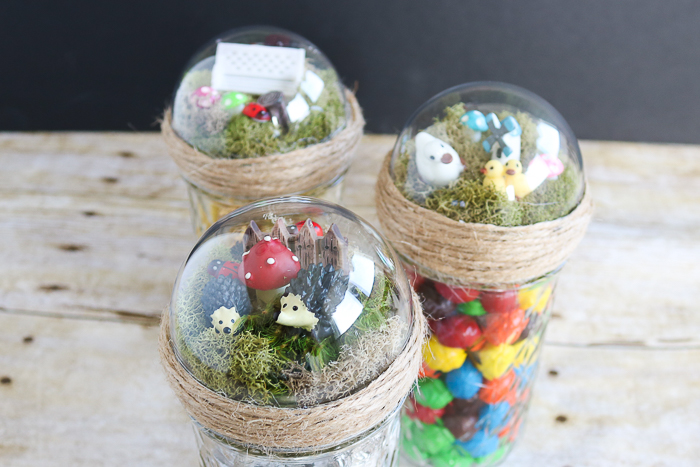 Love these mason jar gift ideas and need more? Try the links below!