I had a brilliant idea the other day and could not wait to share with y'all. You can print the free mason jar printable from Jen Goode and turn it into mason jar gift wrap in just minutes. I wrapped a few small gifts below but you can print on any color paper or color the jars any color you love. Y'all this just might be the cutest free printable wrapping paper ever. Okay maybe I am a bit biased…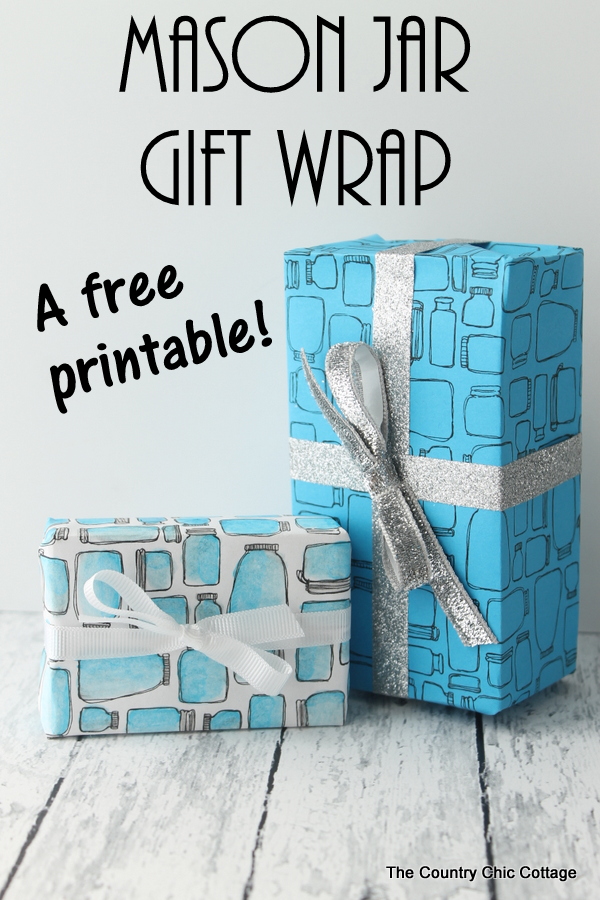 Start by clicking here to print the free mason jar page. Print it on colored paper or plain white. If you want to color in the plain white sheet like mine, grab a DecoArt glass paint marker in aqua and a Tombow marker in clear.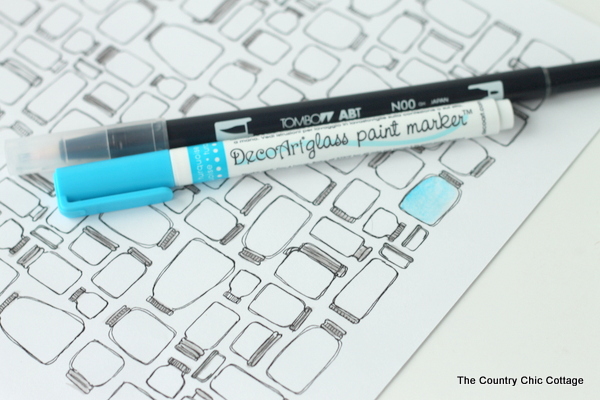 The secret is to paint a few jars with the paint marker but only fill them in half way. Then use the clear blending marker to fill the rest of the jar. You will be left with something that almost looks like glass. For the lids, I used the clear marker right on the paper. It blended some of the printer ink and make grey looking lids.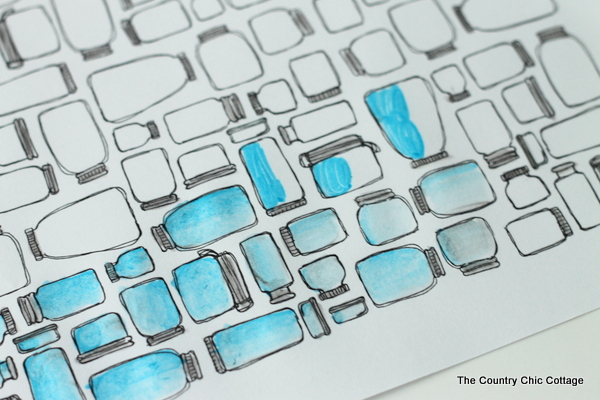 Yes I completed an entire sheet just like this to wrap a small gift. It was fun once I got started!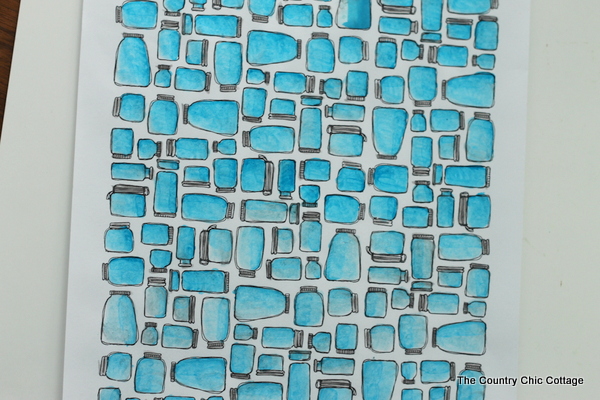 Then just wrap any presents you have and tie on some ribbon.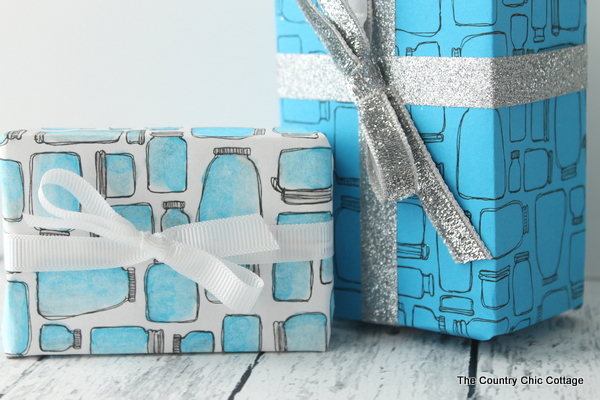 Your presents will look amazing decked out in this mason jar gift wrap. Y'all be sure to head over and grab your free printable paper today.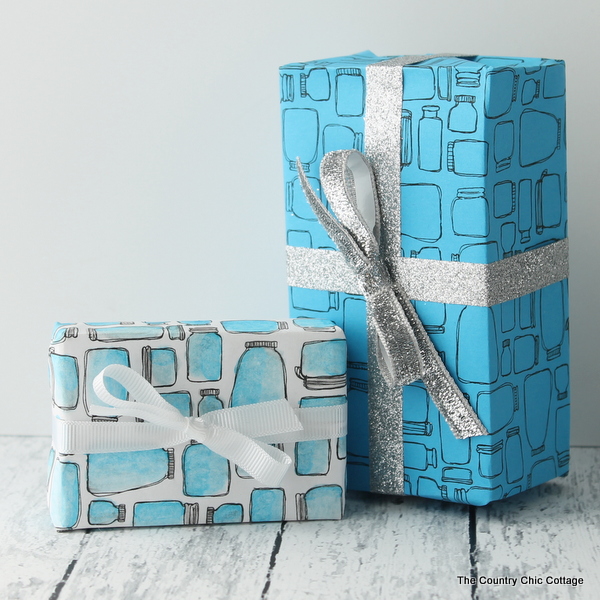 A Year of Jar Crafts
Sign up for our email list to get a FREE book with an entire year of jar crafts! 12 months, 12 crafts, tons of fun!