If you love healthy lunches and also looking for food storage for a fresh and crisp salad recipe, then this mason jar container idea will be perfect for your next meal or dish! Check out this mason jar salad recipe here and make your own version.
Mason jar salads seem to be popping up left and right. My first thought is always that the dressing would make the rest of the ingredients soggy. Enter the idea for my mason jar salad container. This is an all-in-one, portable, easy-to-make container that will serve up as many salads as you desire — all while keeping your dressing separate.
This healthy mason jar salad takes less than 30 minutes to make and is a perfect meal prep as well, and if you're opting for a gluten free alternative, you can absolutely do that too. Save money and time with this recipe I'm about to share with you!
Keep your salad in a jar crisp with this recipe. Whether it be for meal planning, a side dish to your favorite chicken breast meal, or you just want a simple salad dressing to pair with cherry tomatoes, then keep reading to know how you can make it stay fresh!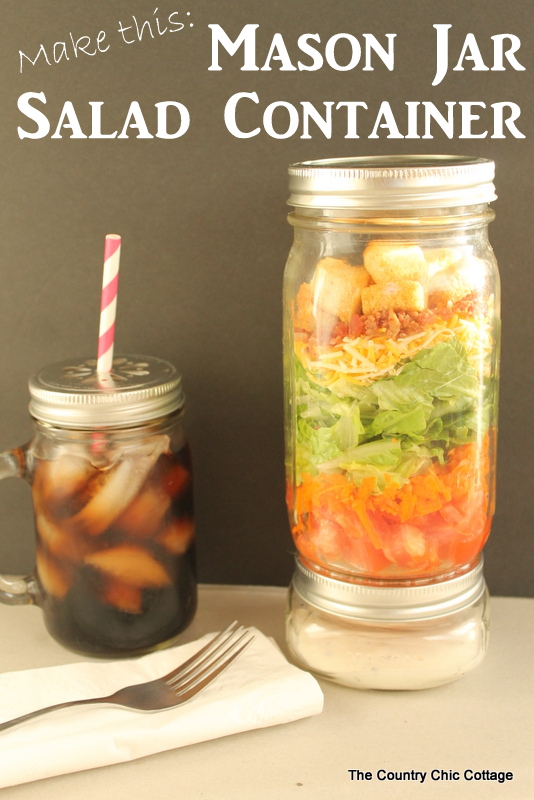 Great right? Let's make one! You will need a Quart Wide Mouth Mason Jar plus a Wide Mouth Squat Mason Jar. The secret to this project is E6000 Craft Adhesive.
I have been using it for years to bound various surfaces around my home. It is a must for projects like these.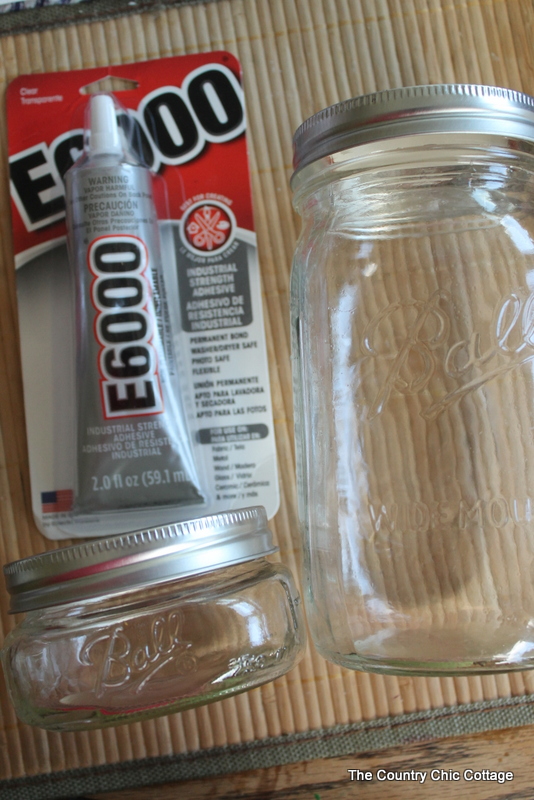 Add the E6000 to just the band of the squat mason jar as shown below. Then add the band to the bottom of the large quart jar. Allow the adhesive to set up for at least 24 hours.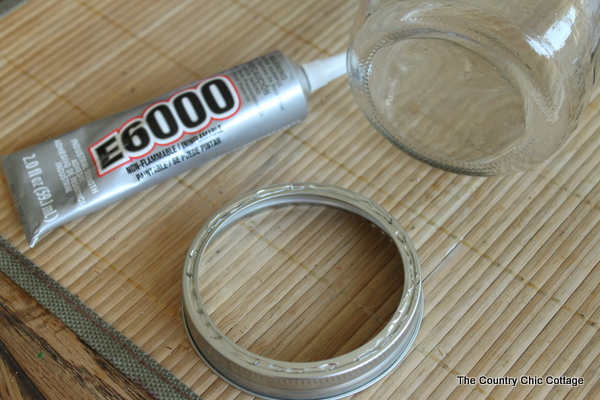 After your adhesive is set up you can assemble your mason jar salad container. I told you it was an easy project!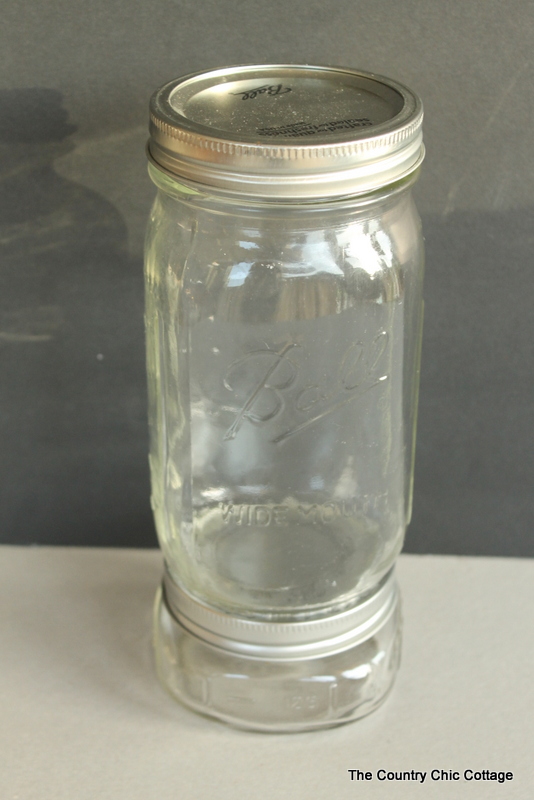 Just unscrew the lids to add in your favorite salad ingredients. Your dressing does not have to touch the salad until lunchtime with this fun container.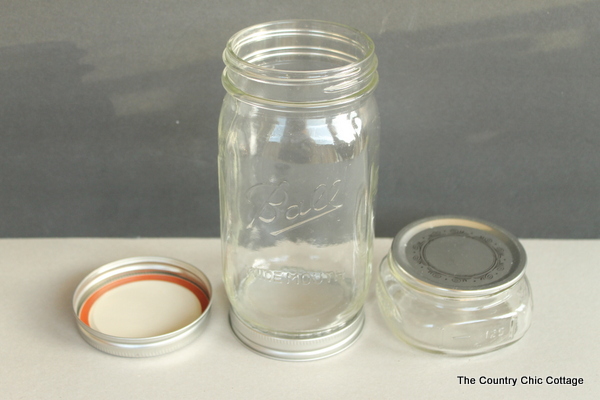 This is the perfect way to take your lunch to work, school, or on a picnic. Make one of these for yourself plus anyone else in the family who would love a good salad. When you are ready to eat, just remove the lid from the top and the squat jar from the bottom. Add the dressing and mix the salad ingredients however you like them.
You are ready for an amazing lunch….all from a mason jar. My mason jar salad container is sure to be a hit around your home. Even if it's cobb salad or chicken salad, the possibilities are endless!
NOTE: I would recommend hand washing your mason jar salad container as I am unsure of how the dishwasher will affect the bond.
Stay away from mushy tomatoes and cucumbers and say yes to delicious and healthy dressing at the bottom. This mason jar salad is fresh and so easy to make. Make this one now!
I hope you'll love this easy mason jar salad to make at home! Pick the perfect size mason jar for you and get to cooking – or assembling for that matter, because this doesn't take too much power at all.
Will you be making this at home?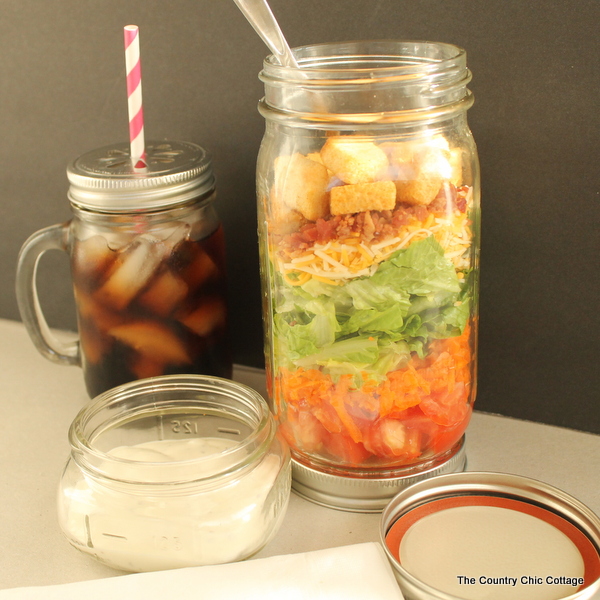 A Year of Jar Crafts
Sign up for our email list to get a FREE book with an entire year of jar crafts! 12 months, 12 crafts, tons of fun!