Valentine's Day will be here before you know it. You can send these message in a bottle Valentines to your kids, classmates, or your sweetheart. A simple project that is just too cute and the recipient will love getting a secret message from you. This was originally posted over at Crafts Unleashed but I thought I would post it here in case you missed it.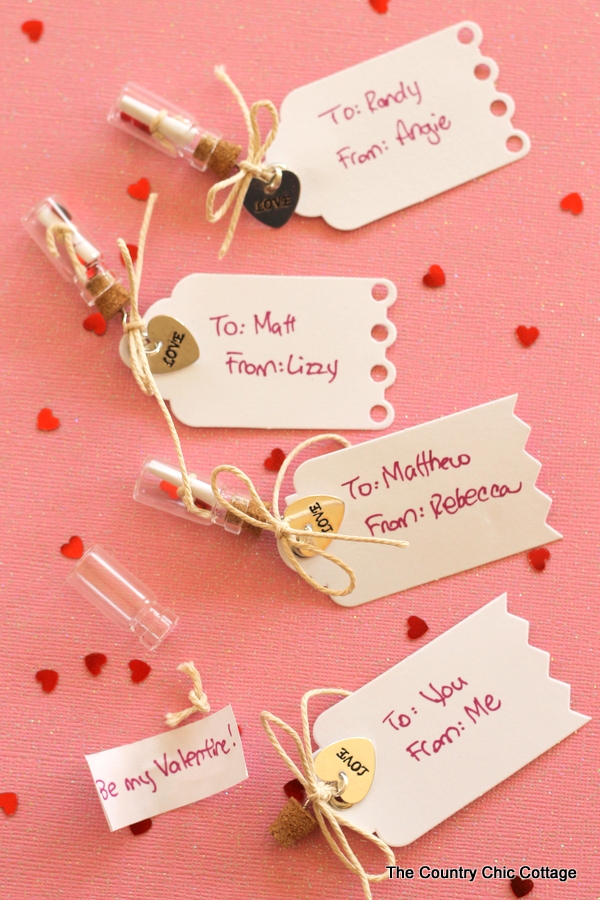 To make your own message in a bottle Valentines you will need: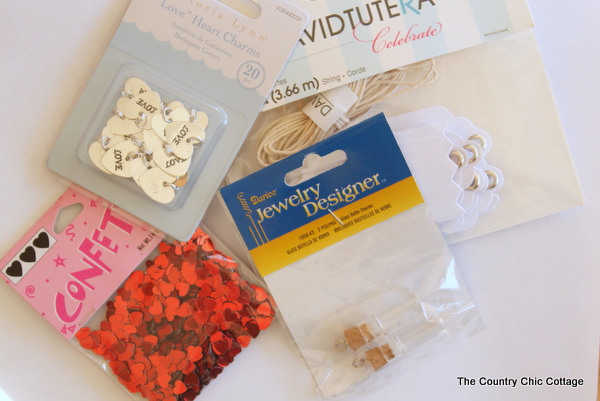 Using scissors, cut your white card stock or copy paper to the height of the bottle charm as shown below.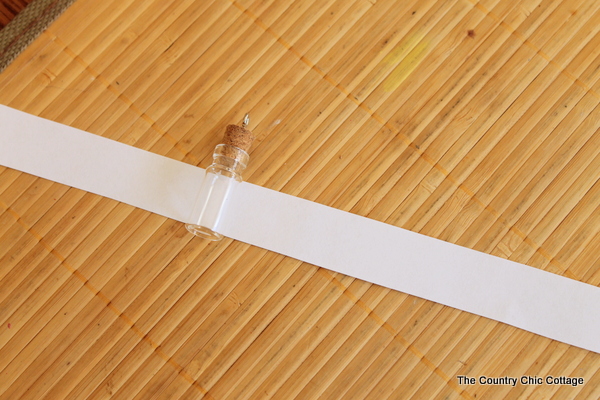 Write your message with a marker then trim your paper to your desired length. Roll up your paper message and tie it closed with the twine in the paper tags package.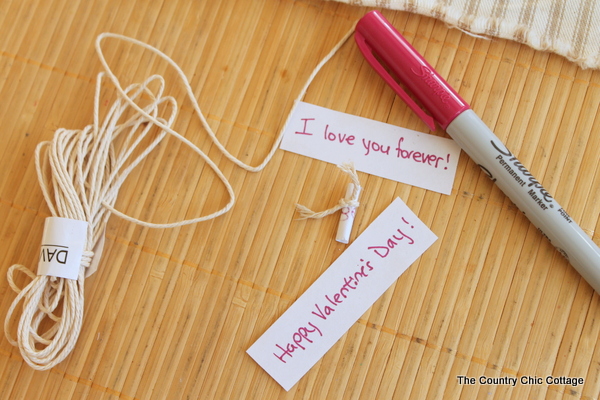 Drop some of the heart confetti into the mini bottle charm.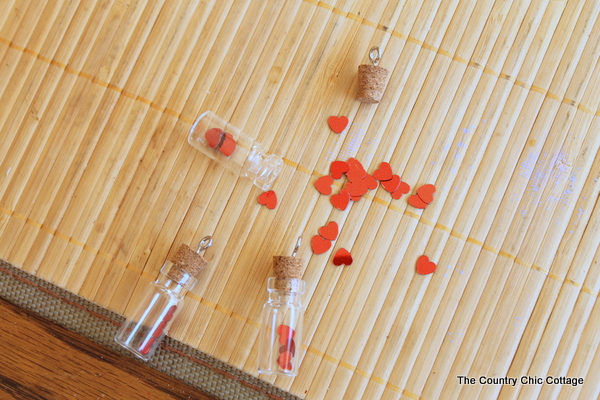 Pop your message inside the bottle and then tie on a tag and love charm to the top. Write on the tag so your sweetheart knows exactly who the message is intended for.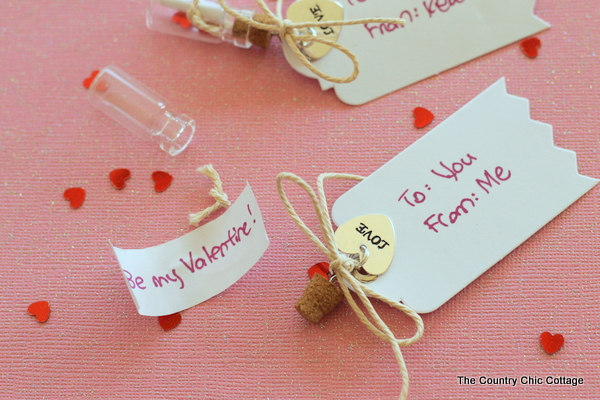 These message in a bottle Valentines are ready to be gifted. Make lots for a classroom or just one for someone special. Either way, this message in a bottle will stay secret until your gift recipient reveals your special message.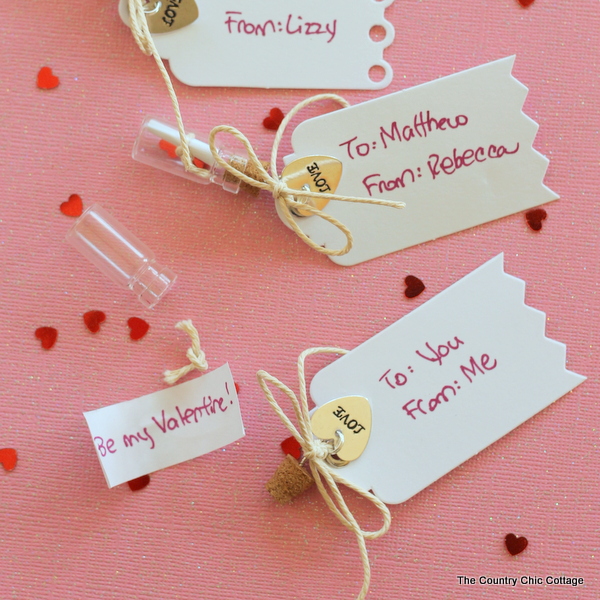 A Year of Jar Crafts
Sign up for our email list to get a FREE book with an entire year of jar crafts! 12 months, 12 crafts, tons of fun!