Give your sweetheart a fun Valentine's Day mason jar gift. This one is so super simple that anyone can make it. Plus your valentine will love the sweet sentiment and the hot chocolate as well.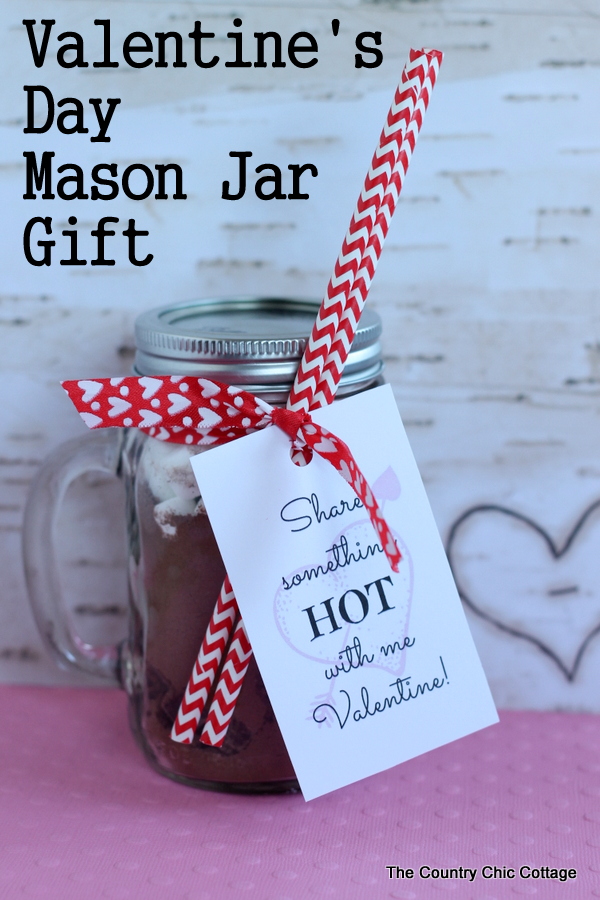 Click here to read the full post over on the Old Time Pottery blog. They hire me once a month to come up with something creative. You can find the link to print those awesome tags there as well. Love this mason jar gift? Be sure to check out our entire mason jar crafts gallery for tons more ideas.
A Year of Jar Crafts
Sign up for our email list to get a FREE book with an entire year of jar crafts! 12 months, 12 crafts, tons of fun!