Need a dessert for your Christmas party? These mini chocolate pecan pies are a perfectly sized party food. Plus you can make these the night before your bash. Dive right into these little pies and enjoy.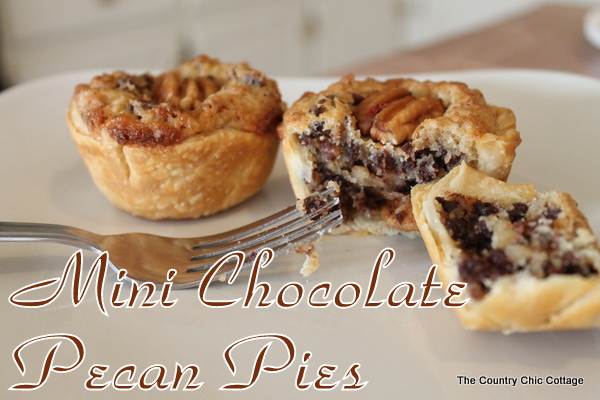 Mini Chocolate Pecan Pies
2 eggs (beaten)
1 stick butter (melted)
1 cup sugar
1/4 cup flour
1 tsp vanilla
1 cup chopped pecans
1 cup mini chocolate chips
Refrigerated pie crusts
Make mini pie crusts in a regular size muffin tin. Use a wide canning lid to cut the crust into correctly sized circles. Place those circles into your regular size muffin tin. Mix all of above ingredients. Pour mixture into pie crusts. Bake at 350 degrees for 22-24 minutes. Garnish with a whole pecan on top if desired. Yields 18 mini pies.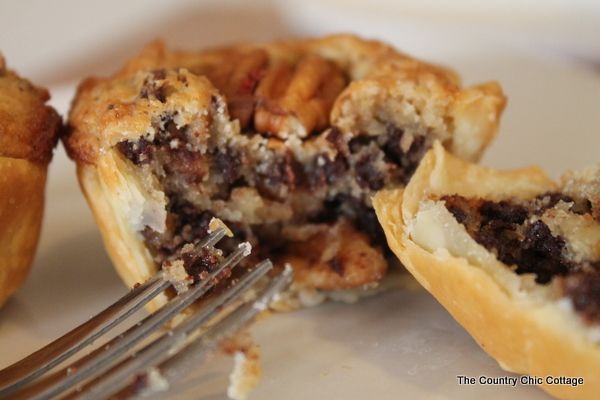 I hope your family enjoys these little pies as much as mine does.
Get Our Weekly Newsletter