Do you love monogram fonts? Well, I am sharing my favorites as well as how to use them with your Cricut machine. So, even if you have never used a monogram font with your Cricut, you will be an expert by the time you finish this post. After all, using free fonts with your Cricut is one way to craft on a budget.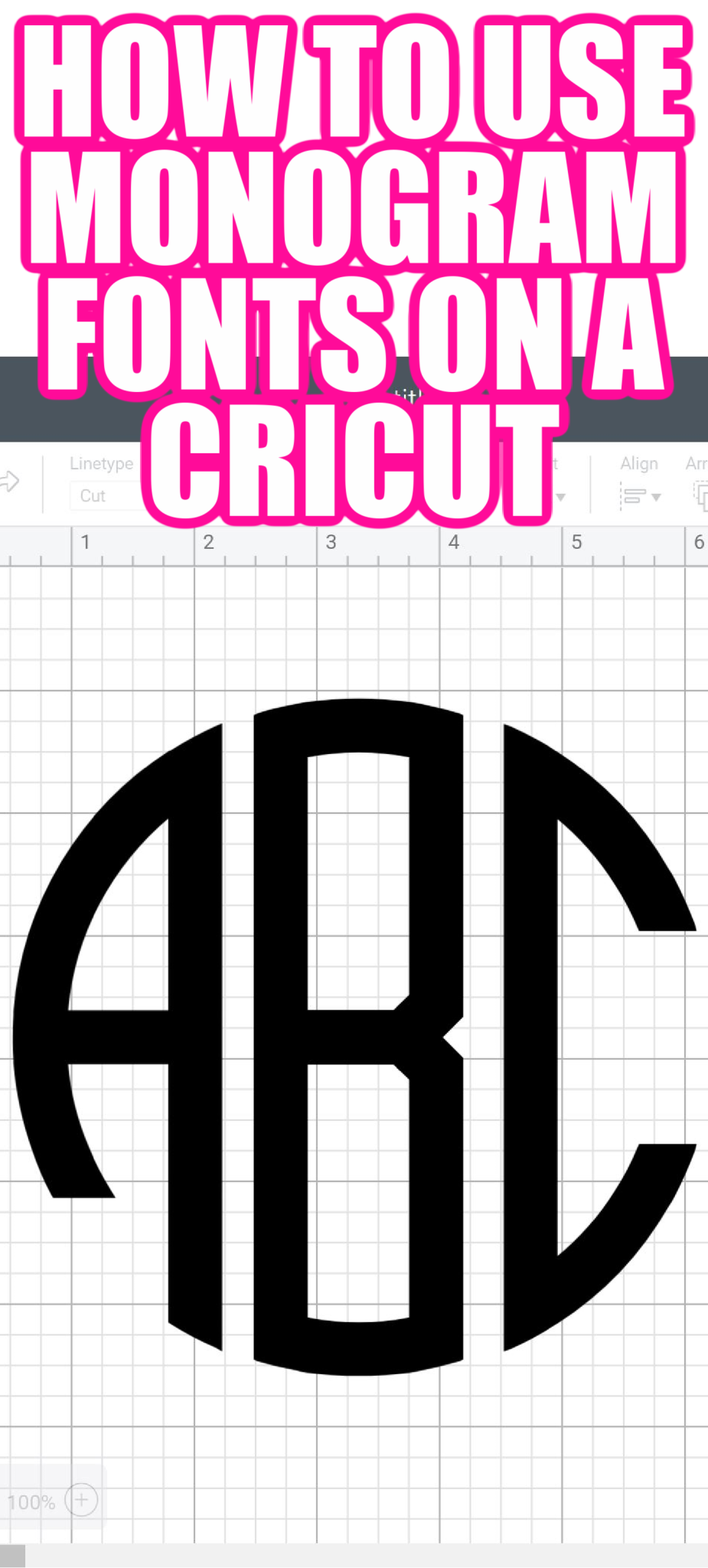 Your Guide to Monogram Fonts for Your Cricut
Want to see all about monogram fonts in a video? You can watch below as I walk you through creating fonts in Design Space and some of my favorite fonts to create custom monograms.
Can't watch the video or missed some of the steps? You can also follow along below for more.
Ready to download those fonts for your Cricut? Try the links below!
Here are the links to the fonts mentioned in the video. You can download each and then use on your Cricut. I have a post here on using fonts with your Cricut machine if you need it.
Free Monogram Fonts
Fonts Used in the Video
Other Monogram Fonts Shown
How to Make a Custom Monogram
Now that you have your font, how to you make a monogram with your Cricut. First, a few tips on the proper way to make a monogram then we will get specific for the type of monogram fonts shared above.
Correct Monogram Letter Placement
Just in case you are confused by monograms, the letters go in the following order: first initial, last initial, middle initial. Generally, the last initial in the middle is larger than the other two. So, in the image below, the name may be Allison Barbara Carter. The proper way to make the monogram is ACB instead of ABC.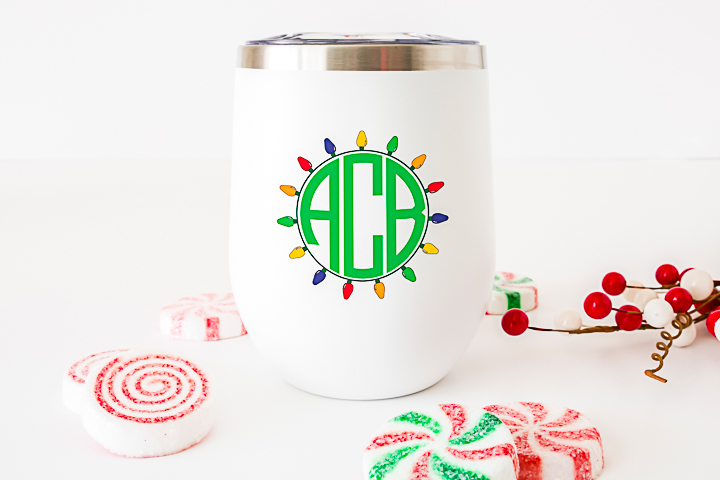 Now that you know the proper way to make your monogram. Here are a few options depending on the font you choose and the monogram you want to make.
Monograms with Script Lettering
When you make a monogram with script lettering in Design Space, you will add a text block for each initial and size them individually. You can actually use any script font that you love for this purpose. I would recommend aligning the letters once you get them sized properly. I like to use center vertically at least on the first and middle initial.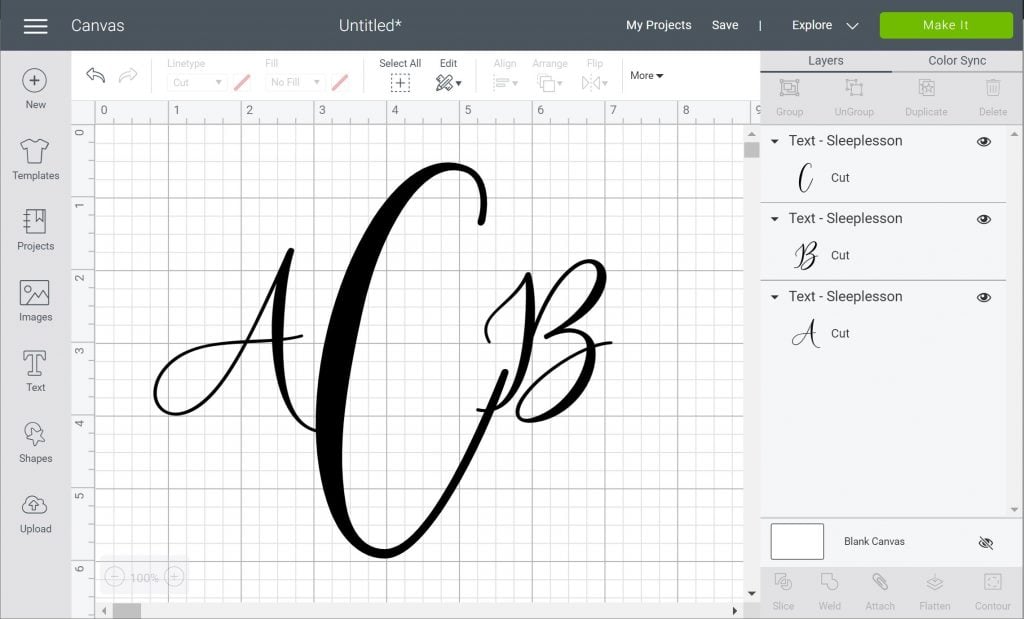 Otherwise, you can make the letters any size you want and place them however you would like. Play with different sizes and moving them closer together and further apart until you get the look you want.
Round Monograms
As a general rule, fonts for round monograms come in three files. So, you will install a left font, right font, and middle font on your computer. Then in Design Space, you will insert one text box for each font to get the complete circle.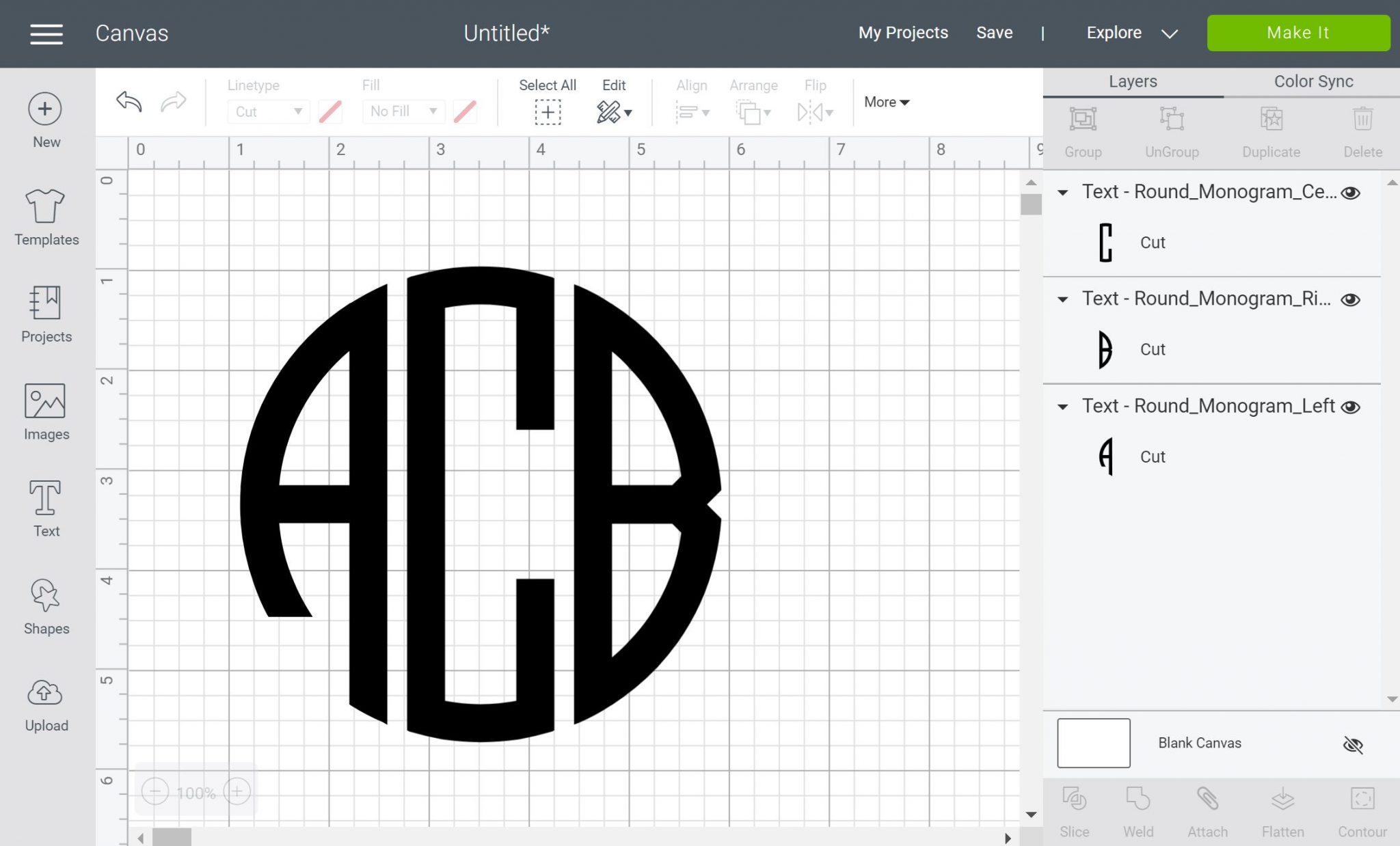 Generally, you can make these all the same font size then center vertically and they will be a perfect circle. You can play manually with the spacing or insert a circle and put them inside of it. Also, the distribute vertically function will help to get your spacing even.
Monogram SVG Fonts
The round monogram that is above is made with a font. There are some monogram fonts that are actually a collection of SVG files. So instead of getting a font that you install on your computer, you actually get an SVG file for each letter that needs to be uploaded. I have had several people disappointed upon purchasing these types of "fonts". Be sure the listing you are looking to purchase is for font files and not "vectorized letters" if that is what you want to create your projects.
Creating Split Monograms
You can also make a monogram that is split in the center where you can add a name or other text. I actually have a video here on how to make this type of design in Cricut Design Space.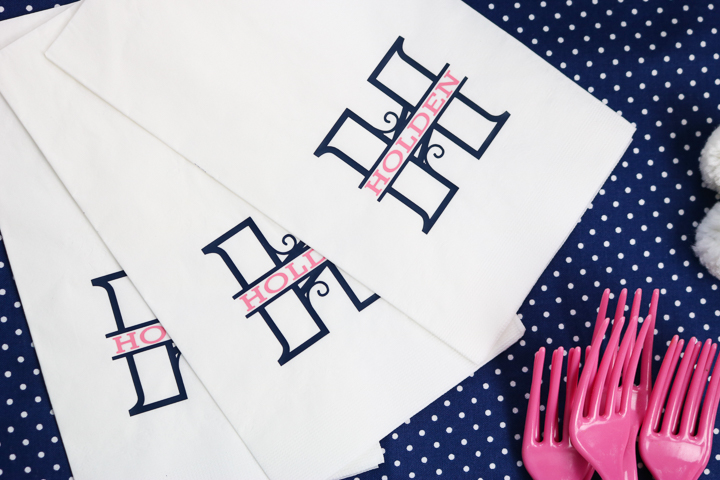 Now that you know how to use monogram fonts, you can start creating gifts and so much more. Add a monogram to a mug, shirt, tote bag, or just about anything else you can imagine. They are perfect for personalizing all of your Cricut projects.
Want more Cricut projects and ideas? Try the links below as well!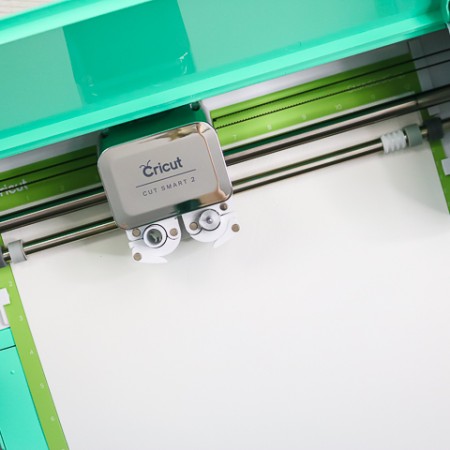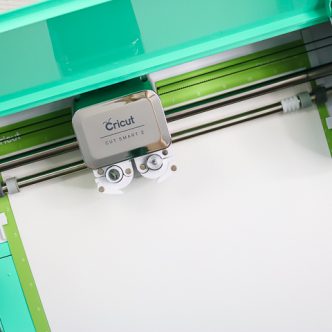 Cutting Flocked HTV with a Cricut
Learn how to cut flocked heat transfer vinyl with any Cricut machine for all of your projects.
Read More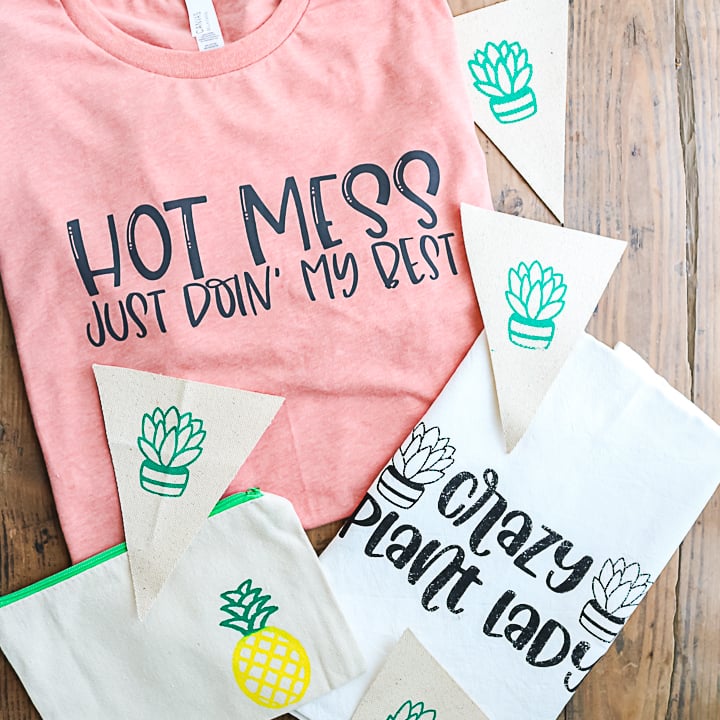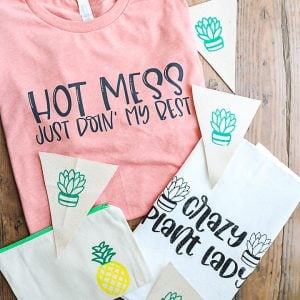 Cricut Silk Screen
Learn to use vinyl and your Cricut to screen print on a variety of materials.
Read More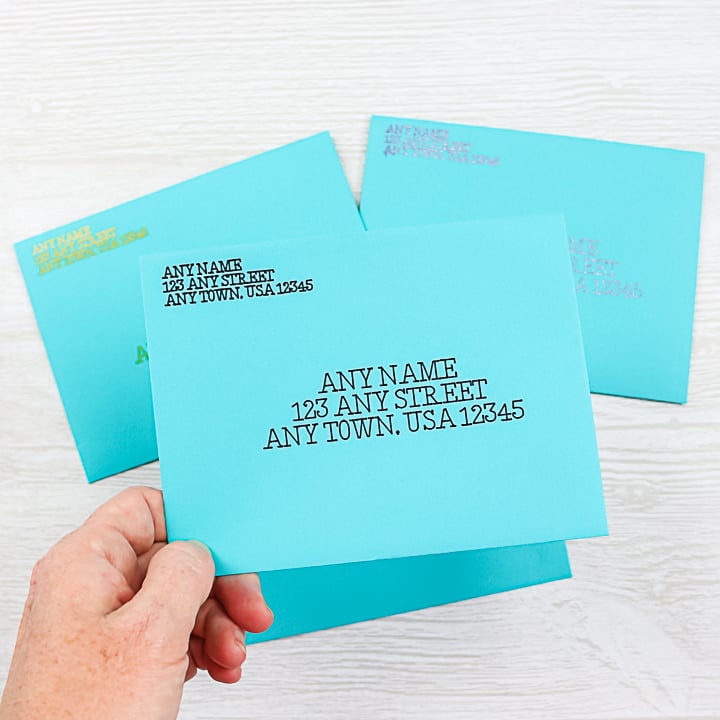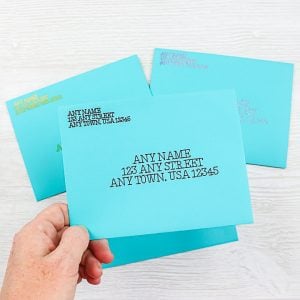 Locating Addresses for Envelopes in Cricut Design Space
When addressing envelopes with your Cricut, you first need to get the location right in the software.
Read More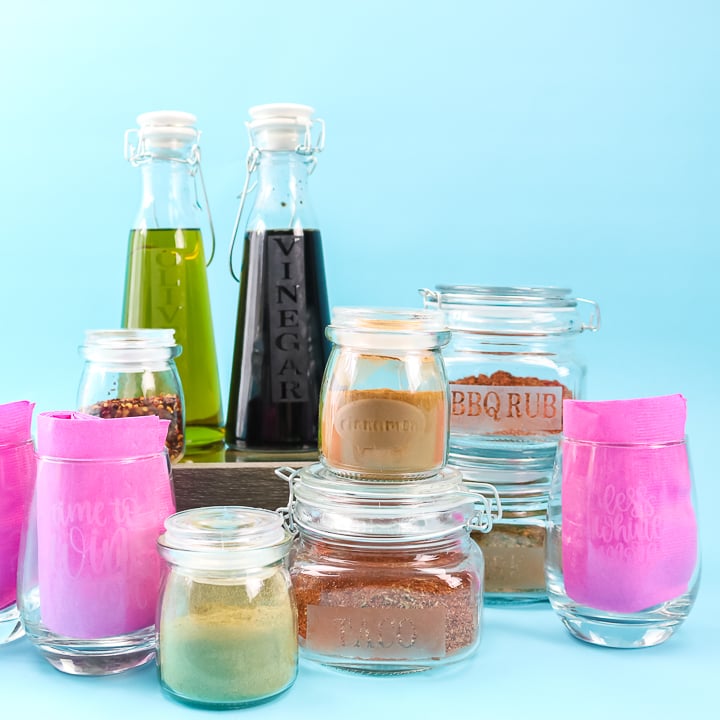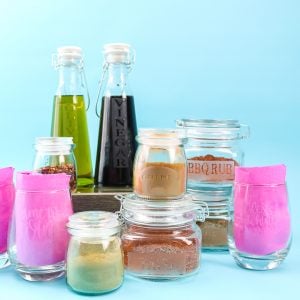 How to Etch Glass with a Cricut
Grab your Cricut machine and start etching glass with this easy to follow tutorial.
Read More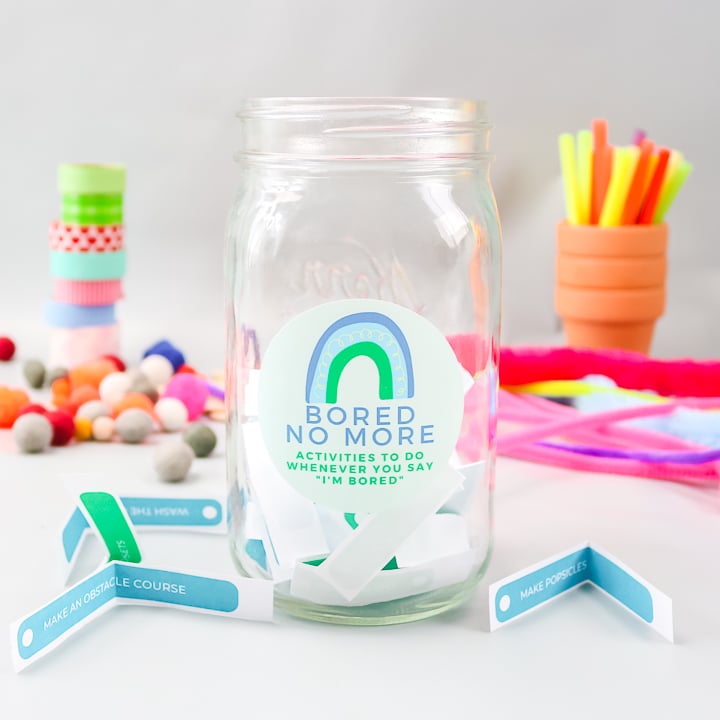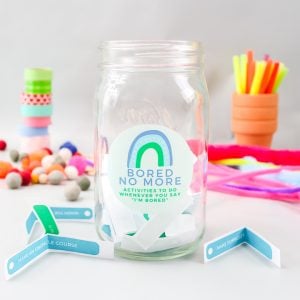 How to Use Cricut Printable Vinyl
Make stickers and more from printable vinyl on your Cricut machine.
Read More