I have a great free printable Monsters University Cootie Catcher for you today. A quick and easy monster craft that is sure to please your little ones. Use this great craft to celebrate the new movie that is the prequel to the wonderful Monsters Inc movie. I can't wait to see this movie, and I am sure you are excited as well. Are you taking your kids this weekend? Grab this cootie catcher and a few supplies, and throw an after-party that your kids will love. Follow along as I show you how.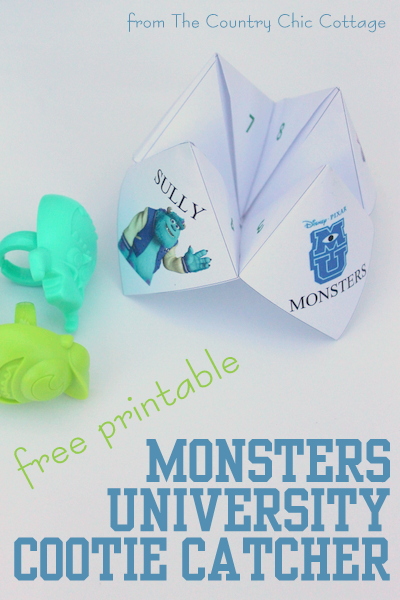 First, let me show you the great monster-themed items you can get to make your after-party complete. I picked up some Monster University toys,
mini cupcakes toppers
, fruit snacks, and even a pack of themed monster drinks from Juicy Juice. We settled on the juice boxes for our little party, but the large Juicy Juice bottles are also monster-themed right now.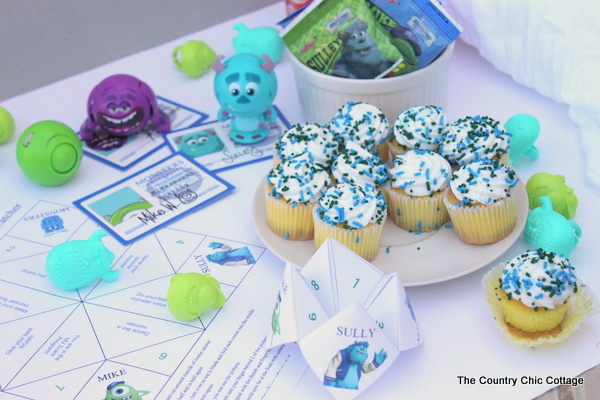 Lay all of your items out for an impromptu "after party" when you get home from watching the movie. I love doing things like this for my kids to celebrate the everyday moments. Plus, summer is the perfect time to enjoy a movie, and a little private party, don't you think?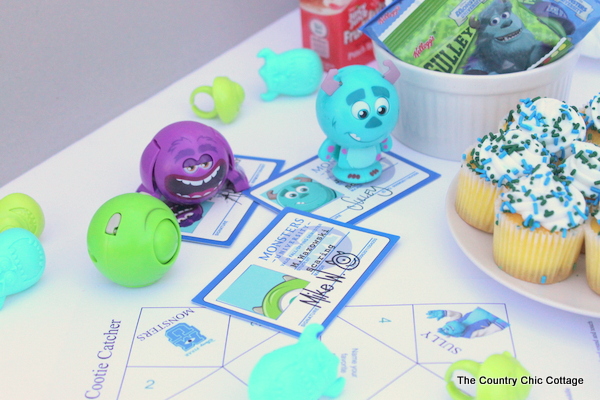 To get your free printable Monster University Cootie Catcher, sign up for our newsletter in the box below. Look for a box with a picture of the labels, then enter your information. You should get an email within a few minutes with a link to the download. Please note that if you already get our newsletter, just add your information again, as you will not be signed up for anything further.
Please note these cootie catchers are for personal use only.
The fortunes all have something to do with the movie or the characters. Just pick an image, then spell the word by moving your cootie catcher back and forth. Pick a number next and again move the cootie catcher back and forth. Finally, pick a number and lift the flap to reveal your fortune.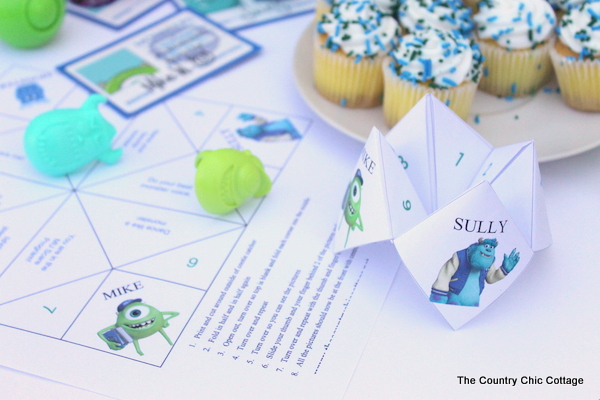 What will your fortune be? Will you scare me? Maybe make your best monster face? There is even more fun once you print it! There are folding instructions on the bottom, but if you have trouble, there is also a great description over on Wikipedia (yes, cootie catchers are even on Wikipedia).