In case you missed my announcement last week, I am now working with Decoart as a designer and get to try out lots of get products. Paint is a just a portion of what they make but I do love some paint! I thought I would share a quick and easy handmade Mother's Day gift idea with y'all today. Any mom would love to get these colorful painted handle wood spoons. Plus on Friday night I will be in a live video right here on The Country Chic Cottage at 4 pm CST with a great kitchen gift idea that will go great with these spoons. So y'all don't miss it okay? But for now lets get started on making your mom's (or your) kitchen more colorful.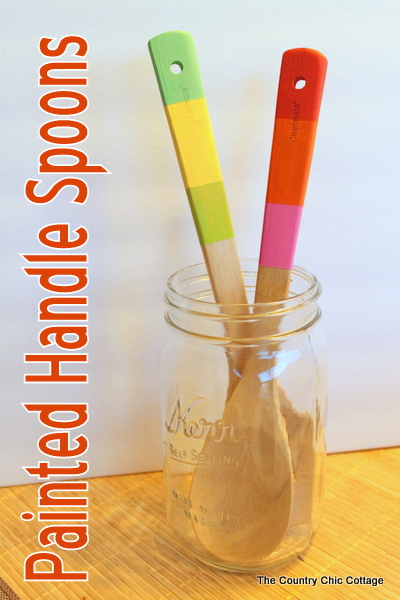 Grab some wood cooking utensils at any store. I actually picked these up at Target. You want a wide flat surface for the handle so you have more area for your colorful painting.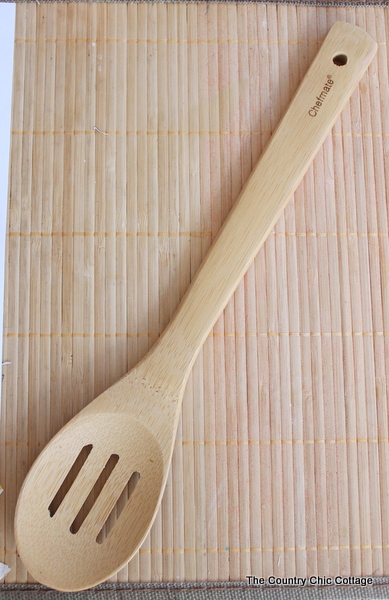 You will also need paint obviously. I choose to mix and match colors to make these super colorful. I used the DecoArt Crafter's Acrylic in bright red, tutti fruitti, and bright orange for my first spoon.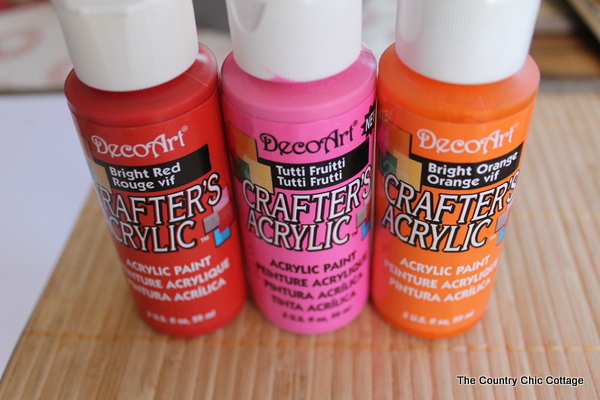 The other one got stripes in bright yellow, wild green, and citrus green. Again these are all Crafter's Acrylic paints from DecoArt.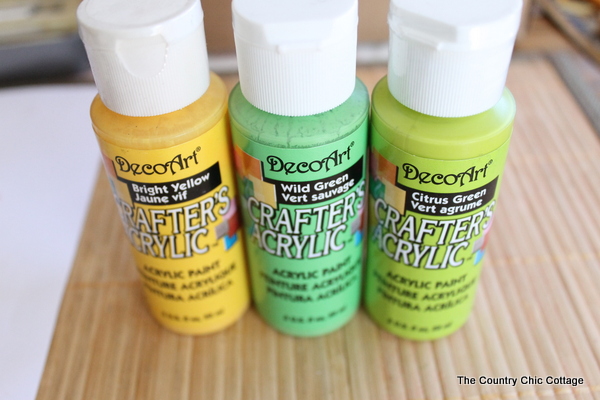 Just use
masking tape
and mask off areas of your spoon. Apply multiple coats until you get the coverage you are looking for. I stood my spoons in a mason jar while drying so I was able to paint front and back at one time.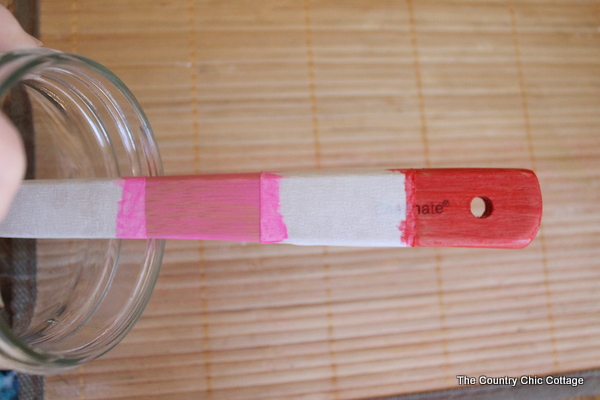 When painting is complate, remove tape and paint the portion in between colors with your third paint. Again apply as many coats as needed to get the look you desire. Notice how I kept the paint far away from the actual spoon end of the utensil. These paints are not food safe and should not be placed into contact with food. Also, you can spray your handles with a spray sealer such as the Americana Sealer/Finisher for a more durable finish (my personal favorite). However, these will not be dishwasher safe.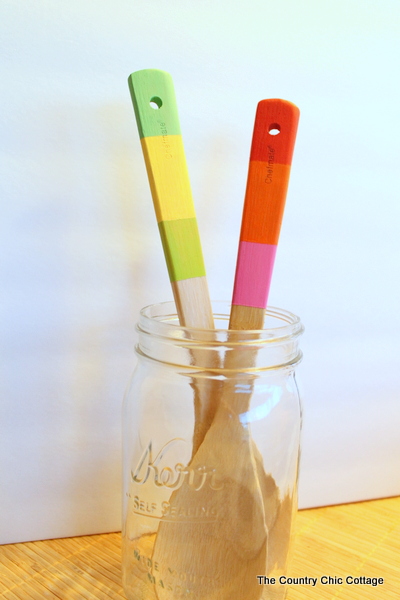 Your mom will love these painted handle wood spoons for Mother's Day. Or maybe make them as a gift for yourself cause every chef deserves to smile while making dinner for the family.