You can paint hardware for an instant change in any room. This is especially true with your kitchen cabinets. I recently painted mine and they turned out great and are holding up beautifully. I thought I would walk you through the process today so you can paint hardware in your home.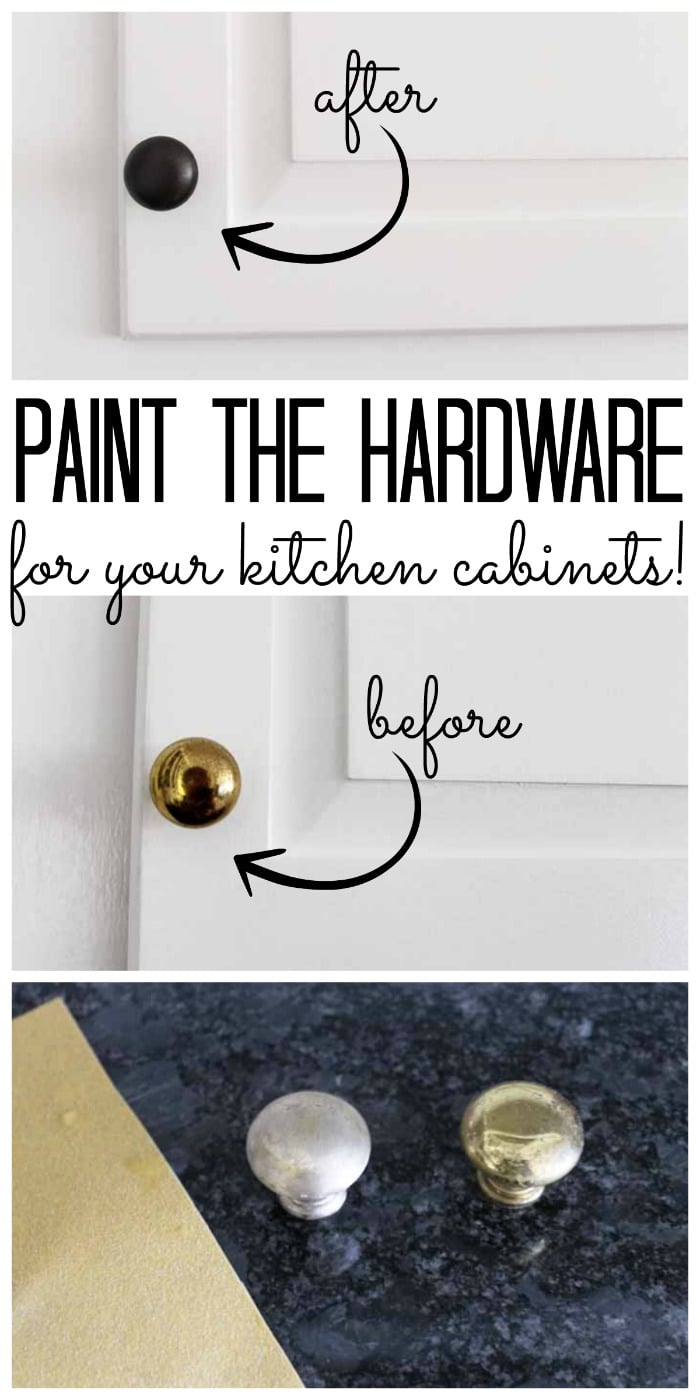 Supplies needed to paint hardware:
This post may contain affiliate links.
How to paint hardware for your kitchen:
I have been working on my kitchen for a while now. We have talked about counter top removal along with a few other things. I am actually almost ready for the reveal so y'all stay tuned. I did need to paint the hardware in this room however. You see the shape and size were perfect but the finish on my knobs had seen better days. I decided to try and paint them first instead of just replacing them. Plus I love an oil rubbed bronze finish!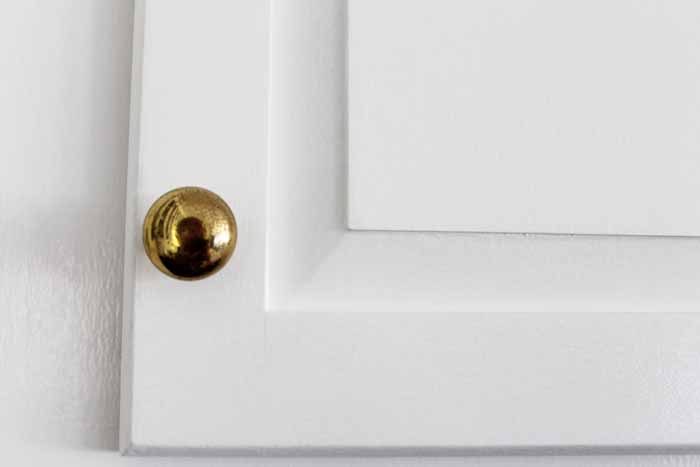 Start by removing them from your cabinet doors. Then you will need to clean and sand them really, really well. Here are the steps:
Wipe down the knob with a scrub sponge to remove any dirt on the surface.
Use an awl or other pointed tool to get into nooks and crannies releasing stubborn dirt.
Then use your sand paper to rough up the finish on the entire knob. This is critical in getting your paint to stick and last a long time. You want to sand EVERY surface REALLY well.
Wash your knob once more making sure that all dirt and sanding debris are removed.
Your knob should look like the one on the left below once you are finished with this step.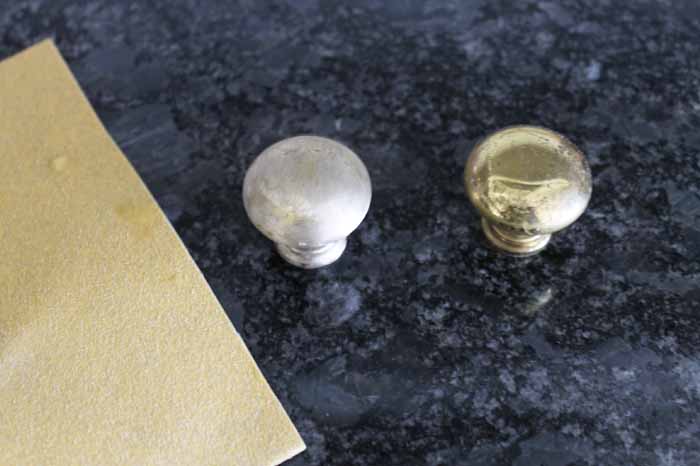 Now for the fun part! Painting! Add the knobs to a piece of cardboard by using the screws that attach them to the cabinets. Put the screws through the cardboard so that the knob portion you need to paint sticks up on one side. Then use your spray paint to give a nice even coat over the entire surface of the hardware. Now comes the hard part. You need to WAIT! If you can, wait at least 24 hours before your even touch your knobs. Waiting 48 hours before adding them back to the cabinets is ideal.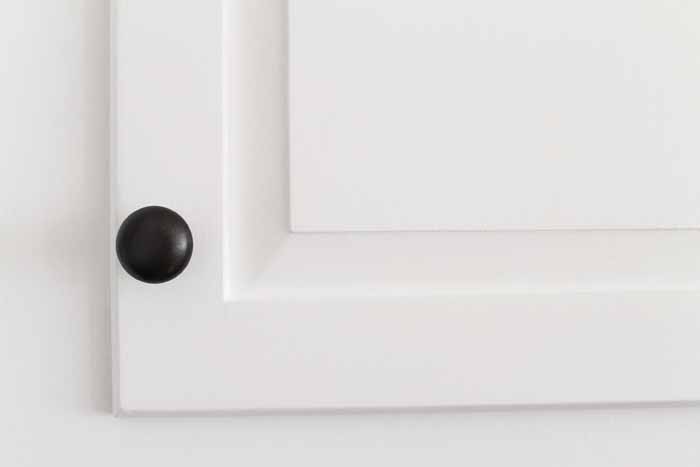 You see, even when spray paint is dry to the touch it still needs to harden and cure. Allowing this to happen for the maximum amount of time will ensure your success when you paint hardware. Then just adding your freshly painted kitchen knobs back to the doors and enjoy! Step back to admire your work! Stay tuned as later this week I am sharing my entire kitchen and you don't want to miss it!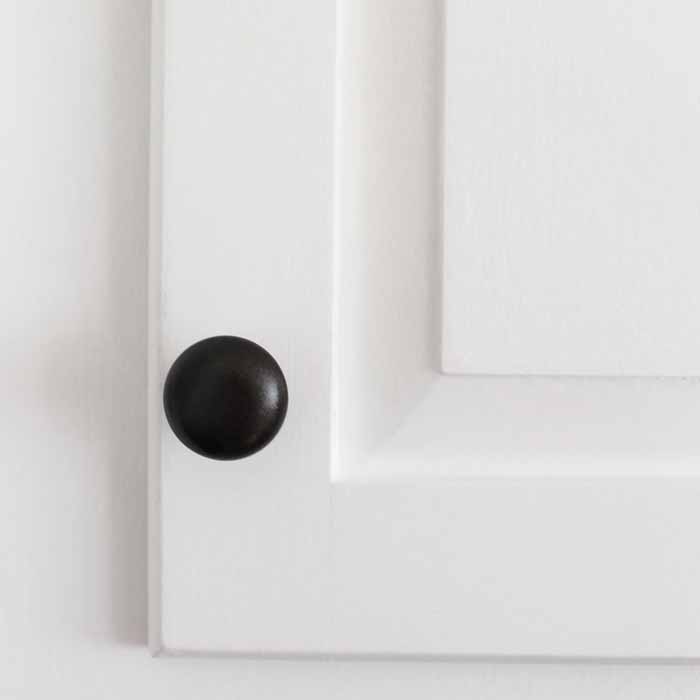 Love this and looking for more ideas? Try the links below!