Take a cue from the project below and paint a step stool this weekend. A fun and easy project that will look great in your bathroom, kitchen, or any other room in your home. So y'all I can't reach the top cabinets in my kitchen. Yep I am tad short. So this step stool gives me the extra height I need without pulling up a kitchen chair. However I wanted it to be pretty and go in the kitchen as well. You will love this stencil and how easy it is to get this look for yourself. This project was originally posted over on the DecoArt blog but I am sharing here in case y'all missed it.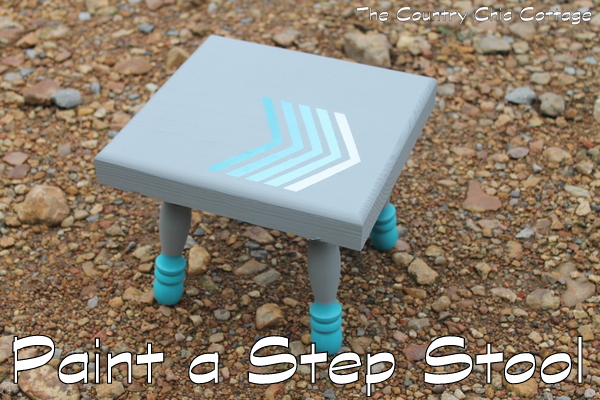 To paint a step stool you will need:
Americana Multi-Surface Satin Acrylics 2oz – Dolphin
Americana Multi-Surface Satin Acrylics 2oz – Blue Lagoon
Plain wood stool
Americana Mixed Media Stencil – Angular Motion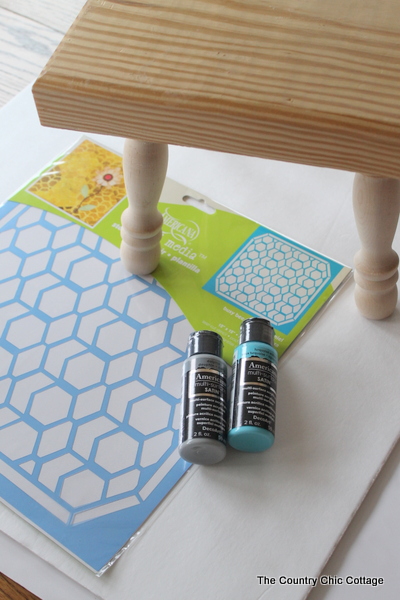 I started by painting my stool in Dolphin. These Multi-Surface satin paints from DecoArt go on like a dream. I used only two coats on my raw wood stool and the coverage was perfect. Plus you can keep these paints on hand to paint any surface from wood to glass and everything in between.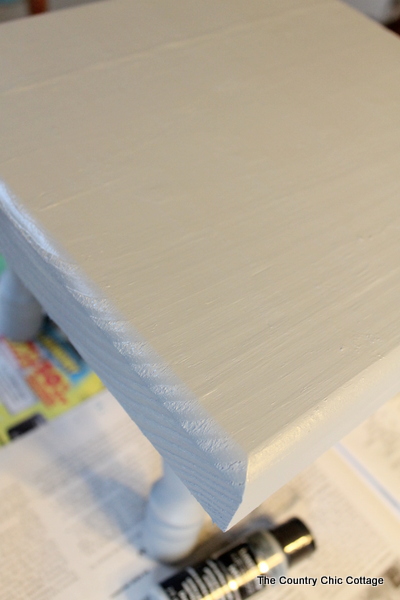 I just used a portion of one of the extra large Americana stencils. I taped it to the stool and around the edge of the portion I wanted to use as well. For the stenciled part of this stool I used the Multi-Surface paints in Cottonball, Turquoise Waters, and Deep Turquoise. NOTE: All of these paints and stencils can be found at Michaels.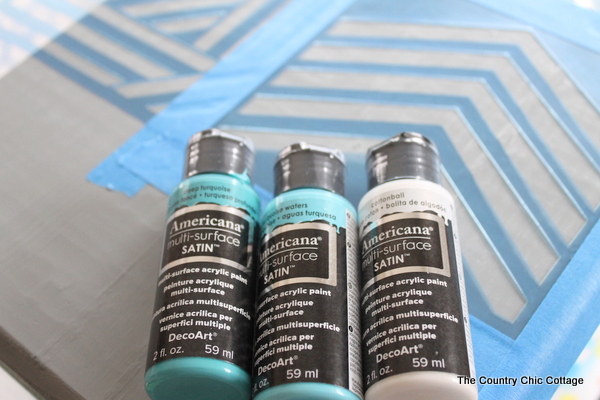 I started with the Cottonball on the right most arrow shape. I then did a gradient or ombre effect by mixing the different paints across my stencil. Remove your stencil once you have finished painting (before your paint dries).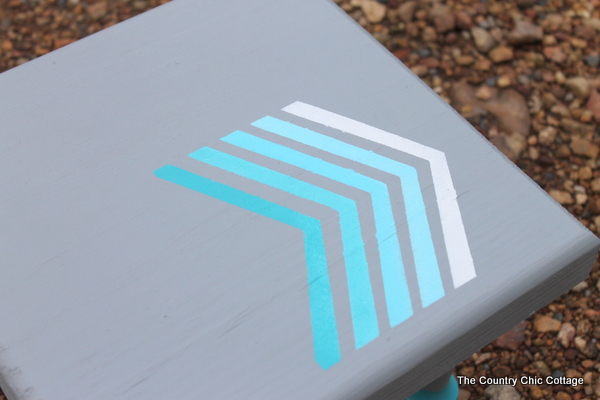 I wanted a little extra special touch to my stool so I painted just the ends of each leg with Deep Turquoise. It almost looks like I dipped the leg into the paint but actually I just free handed the effect on with a brush.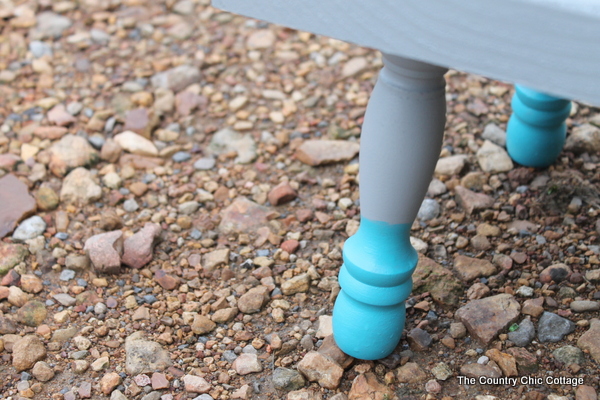 Once my paint dried completely and I allowed to air cure for 7 days according to the package directions, I used the Americana sealer just on top. I want to make sure all of my hard work stays in place even with little feet stepping on this stool constantly.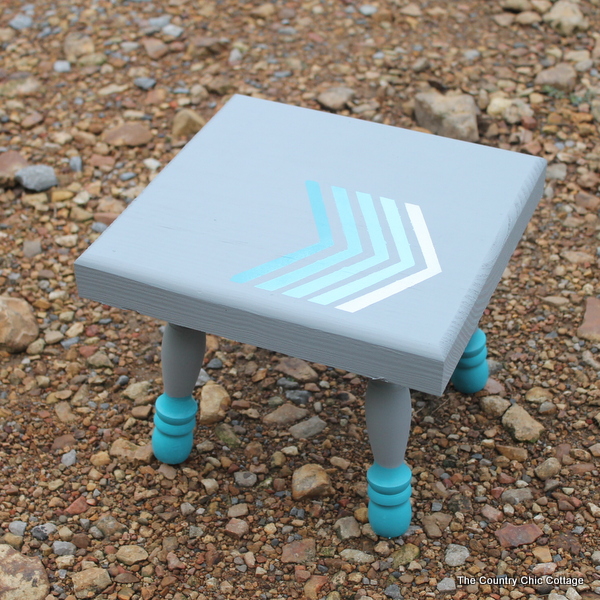 My lovely little step stool is holding up perfectly and it gets a ton of abuse in my home. Why not paint a step stool of your very own? Your home will look better and you can reach all those things in those upper cabinets!
This post is in conjunction with my design team status for Decoart however all projects and opinions are my own.