Making your own stencils is one of the easiest ways to make your own crafts. Figuring out the best material for making stencils on a Cricut can be a long process. I've done all the work for you so that you can have perfect projects every time!
So today we're going to talk about different ways to make a stencil with your Cricut. We're going to compare stencil vinyl with removable vinyl, as well as permanent vinyl to see which of those three is the best material for making stencils.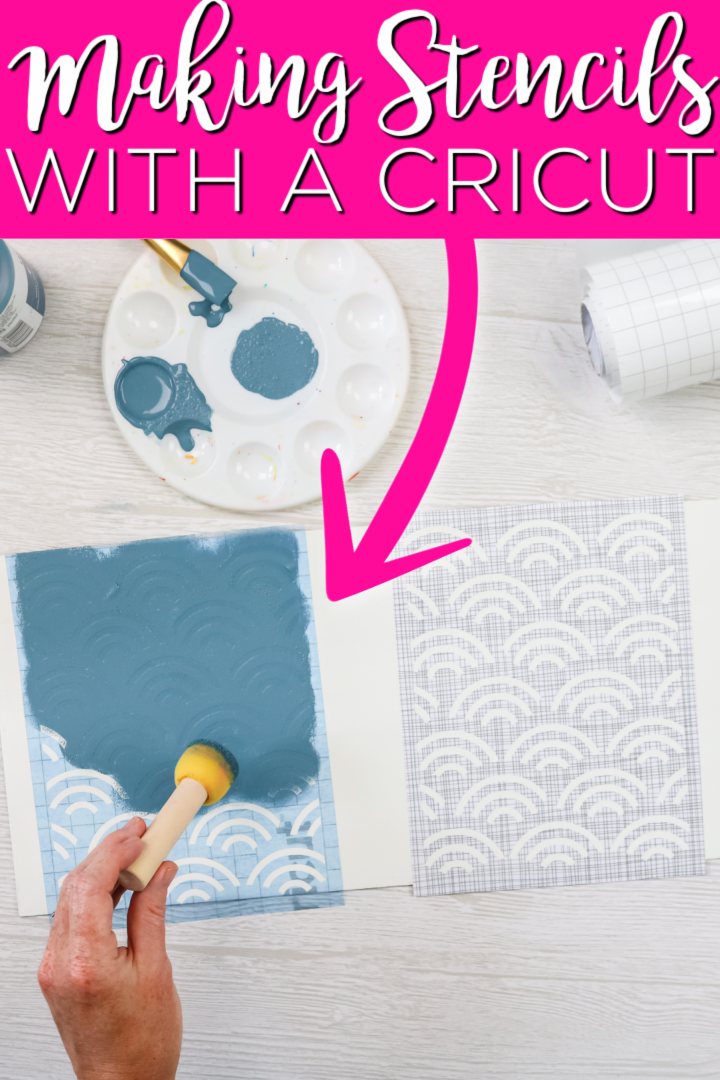 Stencil Materials
There are three different options when it comes to making a stencil with your Cricut.
Don't love these materials? We are testing these three today but you can also see the posts on other types of stencil material using these links: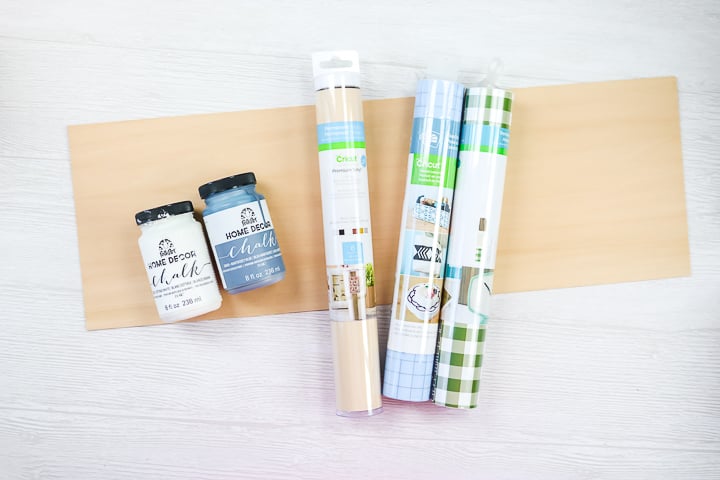 Which one is the best material for making stencils? First, let's do a comparison between the three and then we'll make a simple farmhouse project.
We're going to test all three of these on a piece of wood painted with chalk paint. I'm going to paint a piece of wood white, and then stencil with all three of these in a dark blue over the top so we can see any bleeding. I'm going to cut the same stencil from all three materials to get a fair comparison and then use them along with the same board. Our comparison between these will be how much bleed we have. For this test the gold vinyl is the permanent vinyl, patterned is the removable vinyl and then the blue is the stencil vinyl.
Want the cut file for the stencil shown? Click here to get it!
How to Cut Cricut Stencil Vinyl
Stencil vinyl goes face up on the mat and then add it to the Cricut machine with the fine point blade installed. I'm using my Cricut maker with "stencil vinyl" picked from the material list. However, the Cricut Explore or the Cricut Joy will work with this project.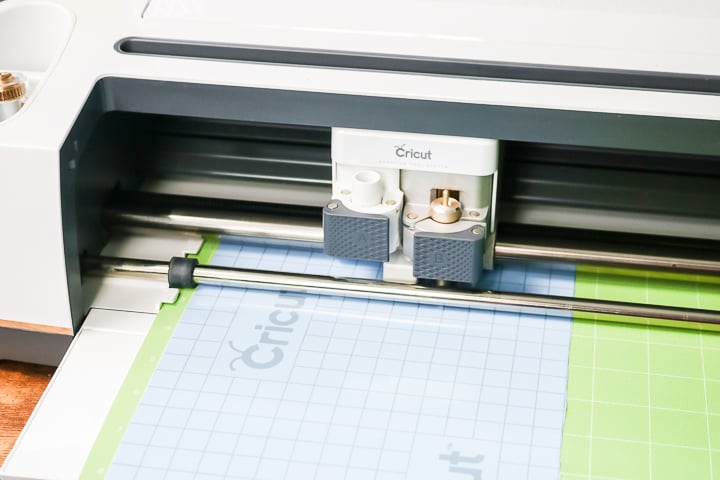 How to Cut Vinyl to Make a Stencil
Place the vinyl (both removable and permanent are the same) on your Cricut mat face up. Choose "vinyl" from the material list and cut using the fine point blade. Then we can remove this material from the machine. Again, any of the Cricut machines will work with this vinyl.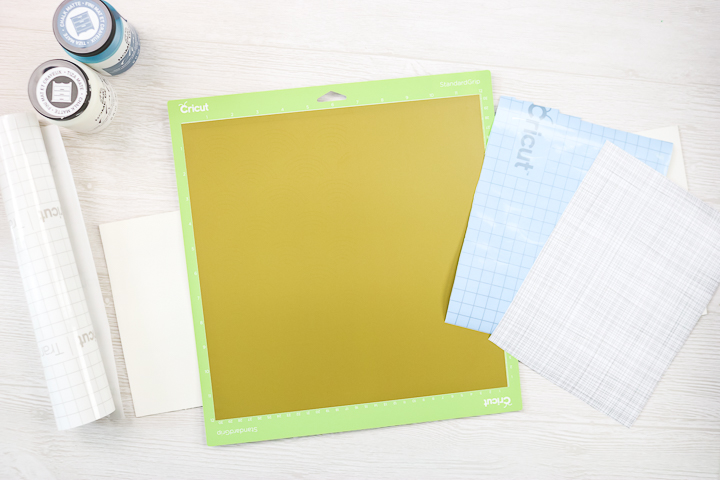 How to Weed a Cricut Stencil
Since these vinyl designs will be used as stencils we are going to remove everything around the outside edge, and then we will remove each of the inside pieces.
Stencil vinyl is a little bit different. I'm going to go ahead and weed it in the same way but you can also try to just pick it up and not weed away all this excess. I always feel better weeding away all this excess and then I have something to put it back on. The stencil vinyl is supposed to be reusable, whereas removable or permanent vinyl isn't. But when you go to take it off, it's going to stretch and distort, and sometimes it might tear a little which would make it not be able to be reused. That's one of the reasons I actually weed all of them and I just use a weeding tool and pick up the middles.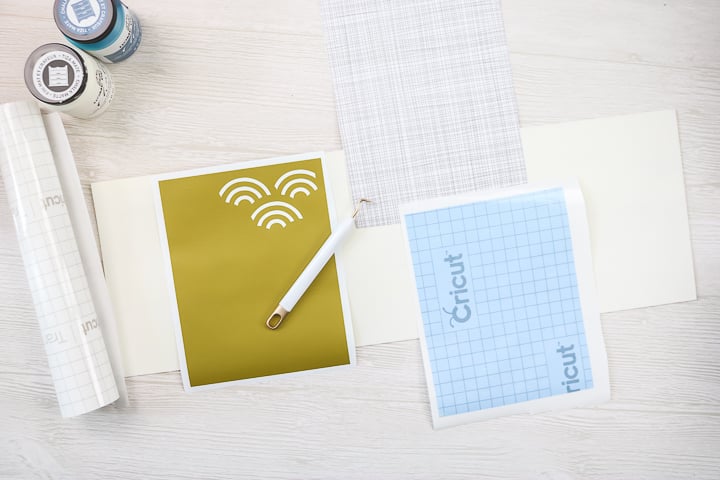 Stencil Comparison Video
Want to watch this entire comparison on video instead of reading about it? You can do that below!
Can't watch the video or missed some of the information? I am also covering everything you need to know below.
Applying Your Stencil to Wood
After the vinyl stencil designs have been weeded we'll apply them to our board and start our paint test. The wooden board I am using is slightly rough in texture. I wanted that slight roughness because that's the main problem I have with stenciling. The board was painted and then allowed to dry overnight. I do recommend allowing your paint to cure before you do any stenciling project. It will help make sure that your stencil does not peel up your base coat of paint.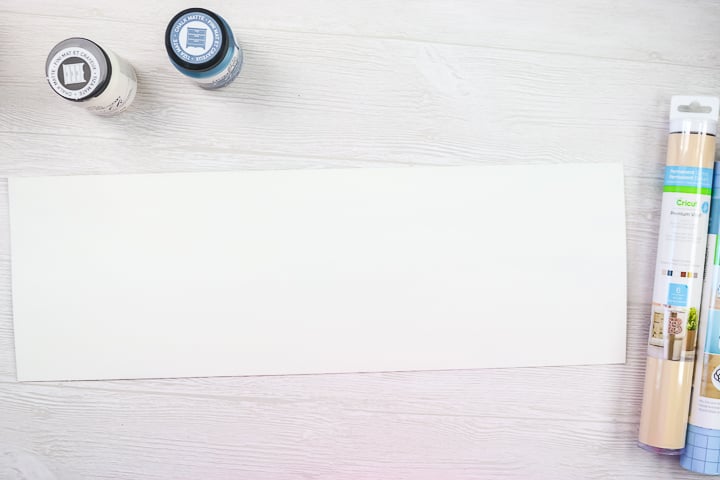 Peel the vinyl from the backing paper. If you want to make the process easier you can apply transfer tape over the top of the vinyl. For the stencil vinyl, I usually just peel it back. The stencil vinyl has less stretch and won't tear as easily as regular vinyl.
Apply the vinyl stencil where you want the design to go. Once it is applied use something like the scraper tool to start pressing it down. You want to burnish it down really, really well, and get it really stuck. I like to use a pretty large scraping tool for this. You can use a smaller one and just go over more times and in multiple directions. Take note of any bubbles that might appear and just kind of work those out.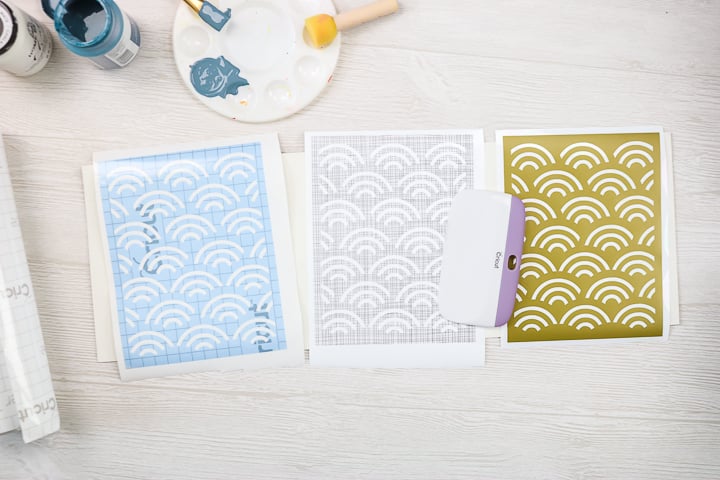 Using Transfer Tape
You can also try using transfer tape to add your stencils to the wood. If you're using the transfer tape, you just peel back the backing, put it on your design, and press down well. I like to flip it over, peel that backing paper away, and then apply it to the board.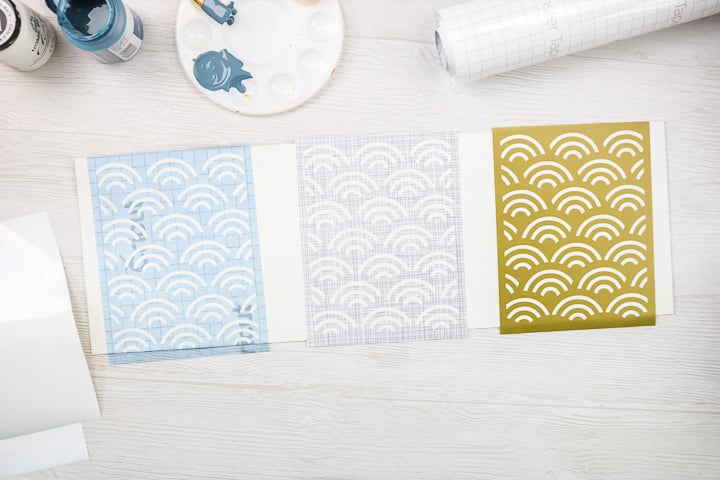 Then just slowly peel back your transfer tape making sure that your stencil stays on the wood. Once you have the transfer tape removed, burnish really well in all directions, looking for any bubbles.
How to Stencil on Wood
There are a few tips to keep in mind when stenciling on rough wood.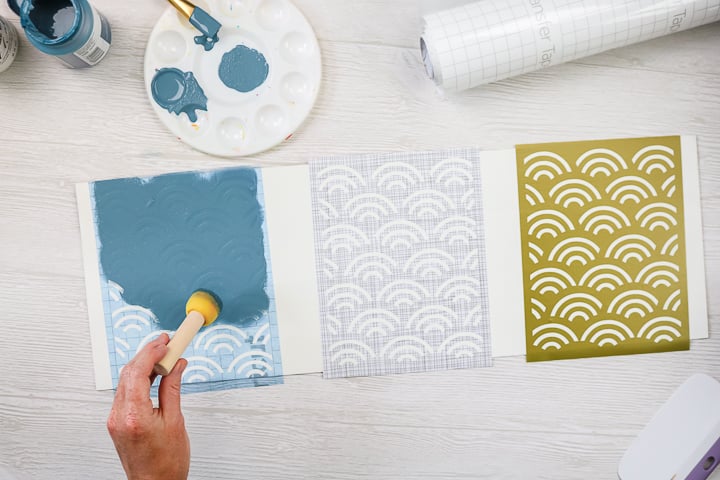 Use a stencil brush. I like to use a pouncer brush.
Do really light coats of paint. Three light coats are better than one heavy coat!
Make sure your stencil is sealed around the edges. Take the time to burnish the edges down. If there is a gap, the paint will seep through.
Paint your first coat in the same color as your board (or decoupage if your board is raw or stained) and allow it to dry. Then you can continue with the color you want your design. Anything that bled would be the color of your board and that would block any bleeding that's your design color.
Always paint with the stencil brush in an up and down motion. If you use a side to side motion, you risk forcing the paint under the stencil.
Remove the stencil when the paint has dried a few minutes. You don't want it so wet that the paint gets all over your hands when you remove the stencil. Keeping a rag close by so you can wipe your hands off as you peel up.
Remove the stencil by peeling it up from one edge and peeling it across.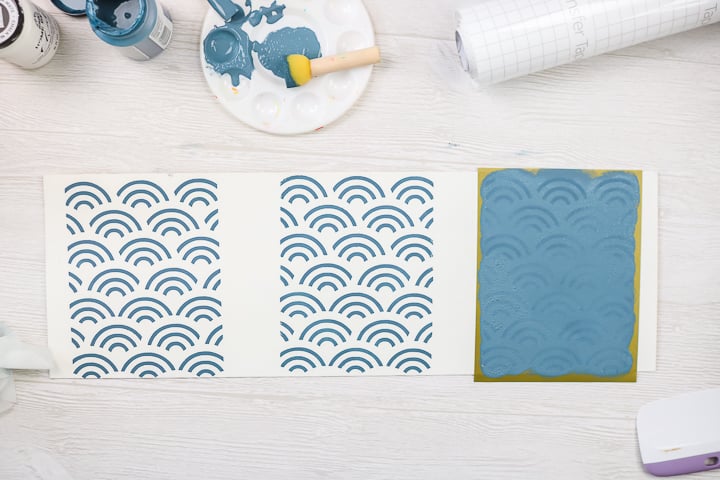 Best Material for Making Stencils
Let's take a super close look at the results so that we can see which vinyl performed the best and is the best material for making stencils.
Stencil Vinyl
One of the benefits of stencil vinyl is it supposed to be reusable. When I was removing the stencil vinyl, it ripped multiple times which made it not be reusable for additional projects. You can see a little bleed min a few small areas but it is really fairly clean. Overall I'm impressed!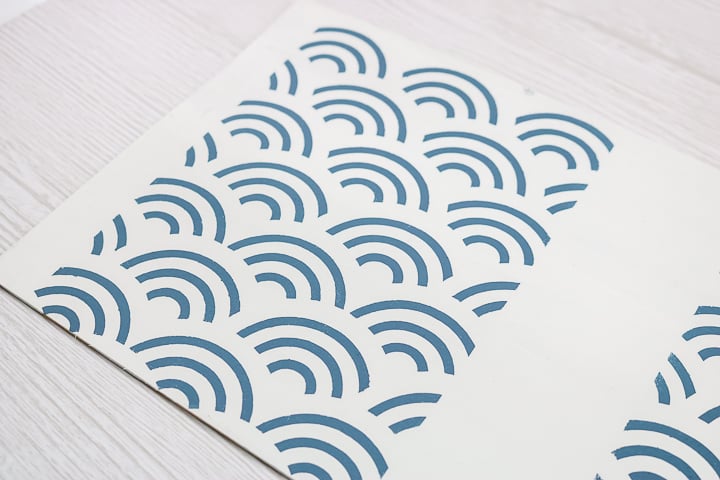 Removable Vinyl Stencil
Again, the removable vinyl tore as I was pulling the stencil off. The removable vinyl overall looks pretty good. There is a little more bleed than the stencil vinyl. But, it is still a super good choice! The benefit to me for the removable vinyl is you might have some in your stash that you don't like the color of anymore so it's kind of like it is a free stencil.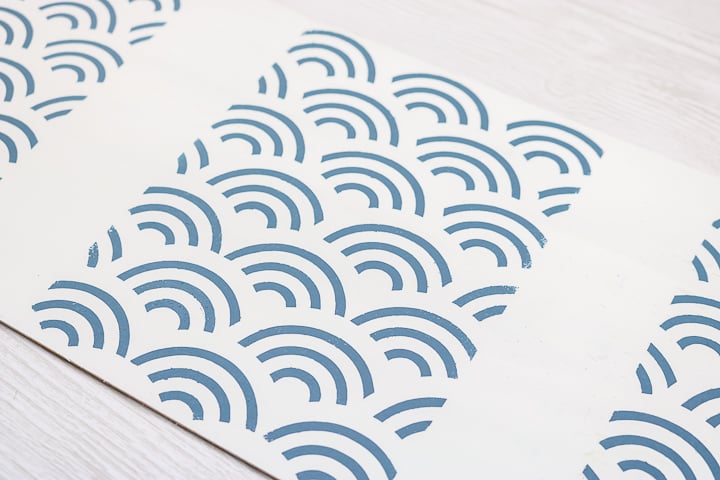 Permanent Vinyl Stencil
The permanent vinyl really stuck down, which is kind of a problem when you're trying to remove it. It leaves some adhesive residue because the adhesive is so strong. You would almost have to have a whole different method of removing the adhesive, especially on something that's white. The stencil itself is really clean, but I would not use the permanent, at least on wood as I wouldn't want to have to remove that adhesive residue. So for me, the permanent vinyl is out.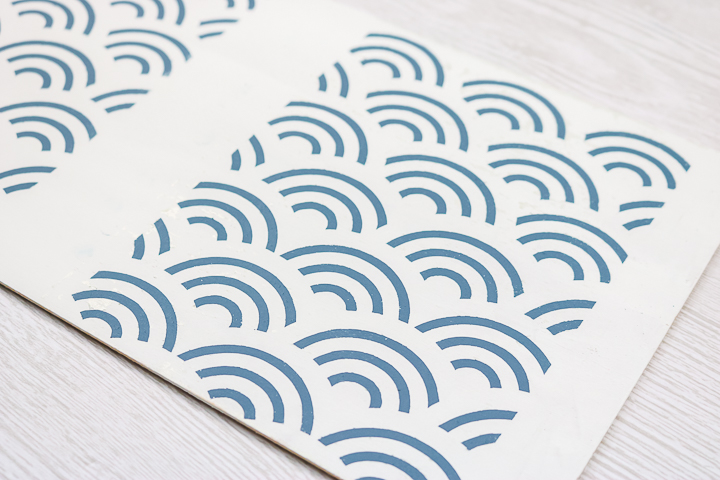 You can also watch the story below for a summary of how to make a stencil with your Cricut!
DIY Stenciled Wood Tags
So now that you've seen that my favorite material for making stencils on a Cricut is stencil vinyl, let's make a cute project! Confused about cutting wood with your Cricut Maker? You can see more tips and tricks here.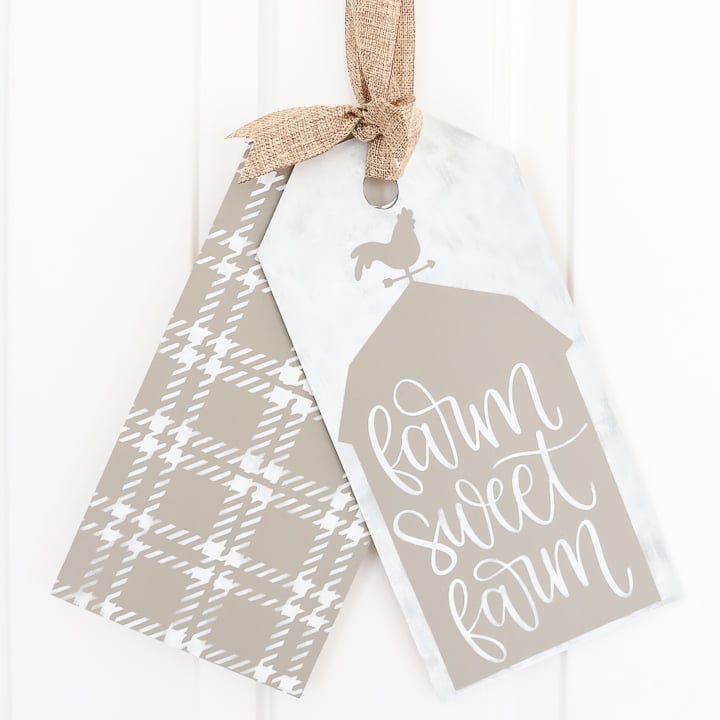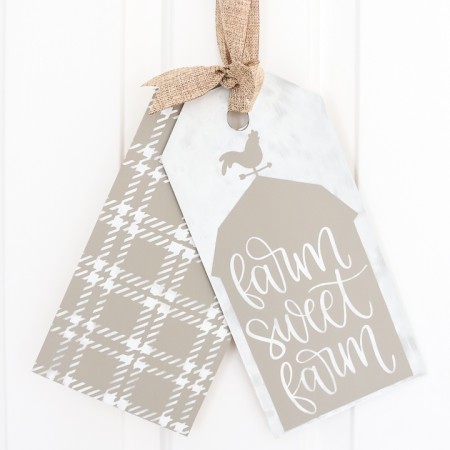 Farmhouse Style Stenciled Door Tags
Stencil a pair of door tags for your farmhouse style home.
Instructions
Cut basswood on the Cricut maker. You'll need four tags total cut with the knife blade. Put them together in two sets with glue and paint one side. Let the paint and glue dry overnight so that they will be dry for stenciling.

Cut your stencil design using stencil vinyl. Weed away all of the excess.

Add transfer tape if needed to the top of your design and burnish well. Peel back and ensure your vinyl in on the transfer tap. Place the stencils on the wooden tags and burnish well. Peel back the transfer tape. Press the stencils down really well so that there is minimal seepage underneath the stencil.

Repeat this same procedure with the other design. I actually didn't even use transfer tape with this version.

I'm applying a light coat using a dry brush technique for a rustic look. Get as much paint off of your brush as possible. Start to the side and work your way towards the stencil. Some of the first layer of paint will show through the white and that's the look we want. This gives a rustic worn look to the paint without any sanding or anything like that. I like to gently brush over the top once the paint is in place to remove any brush strokes.

Continue the same paint method over the entire surface. Then remove the stencil and reveal the finished piece.

Repeat the same method for the plaid tag.

Allow both tags to dry completely. This should not take long as the white coat of paint is really thin.

You can finish it off however you would like. I'm going to add a little burlap ribbon, but you could definitely add some color on this portion if you would like.

Stack them together and place the bottom one at a 45-degree angle. Glue them together where they are touching using hot glue. Then make a tie from the burlap ribbon. This one is ready to hang on your door.
Tried this project?
tag us to show off your work!
Now that you know you can make your own adhesive stencils with your Cricut, there are so many projects that you can make. I have given you one to get started but you can really let your imagination run wild with this one.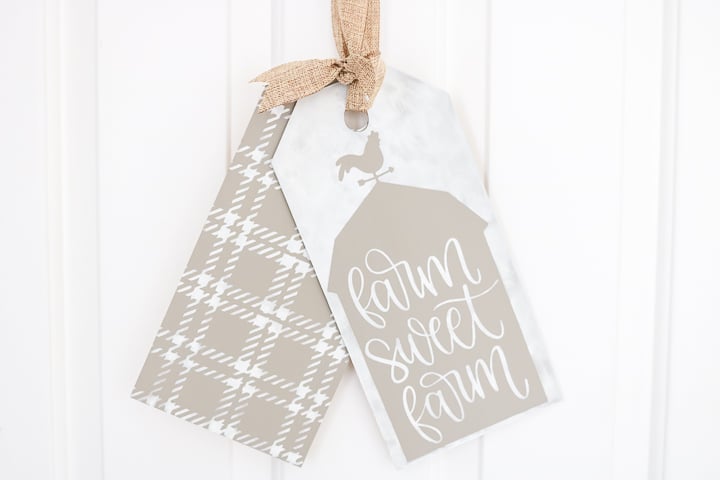 Plus, if you have ever wondered how to get those tags to paint for your front door, why not just make them with your Cricut Maker and the knife blade? Of course, if you don't have the Maker, you can just purchase the wood tags and cut the stencils with any of the Cricut machines.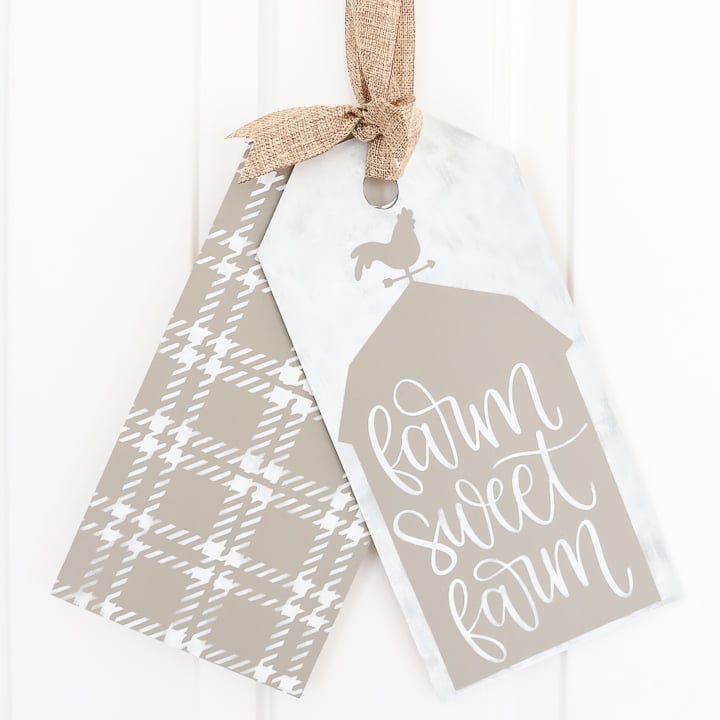 What is the best material for making stencils on a Cricut? I think stencil vinyl is the clear winner here but if you have some removable vinyl on hand it will do in a pinch. Happy creating!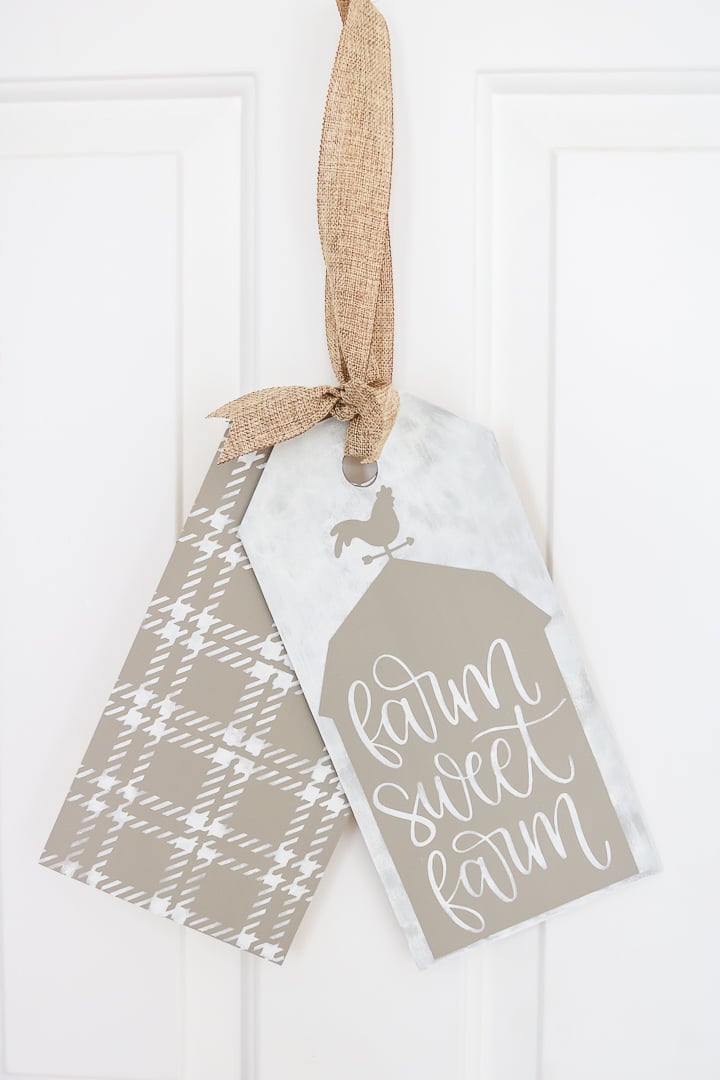 Love this and want more? Check out these other Cricut Tutorials: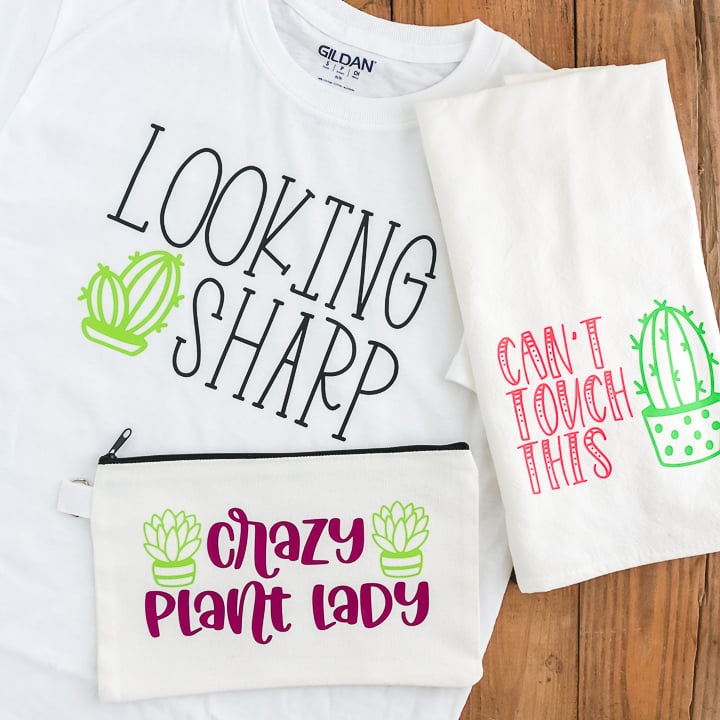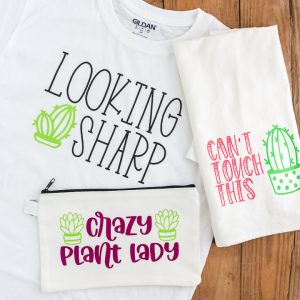 Applying B-Flex HTV
How do you use the heat transfer vinyl from B-Flex? We are showing you with a few simple projects to get you started.
Read More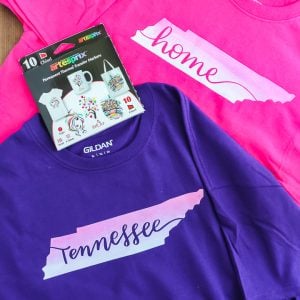 How to Sublimate on a Cotton Shirt
Make gorgeous watercolor designs on your shirt with these two hacks for sublimating on cotton.
Read More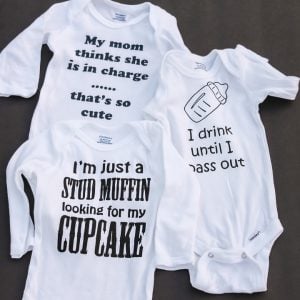 DIY Baby Onesies with Iron-on
Use heat transfer vinyl to customize those onesies in addition to our three free SVG files.
Read More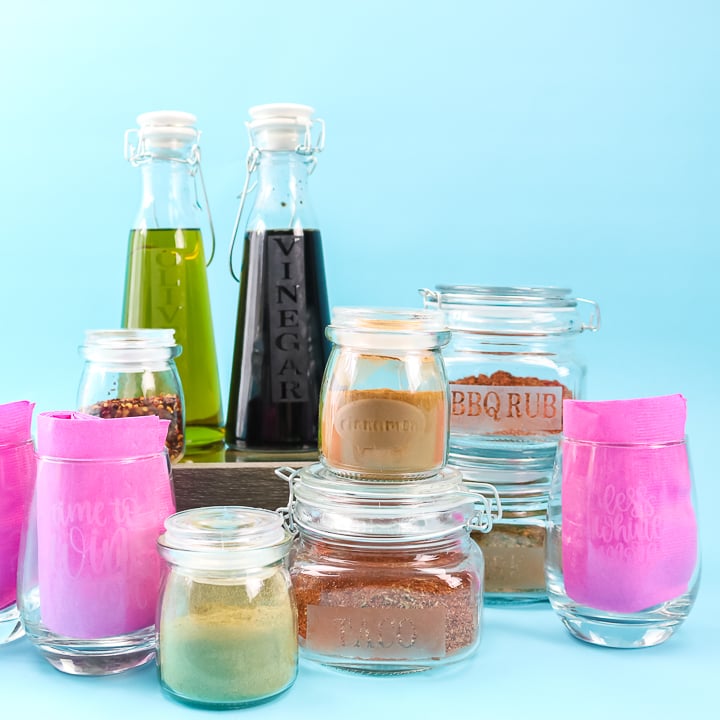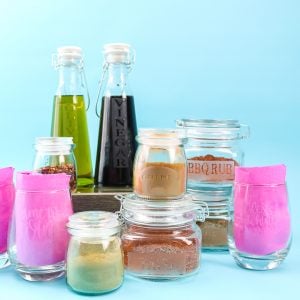 How to Etch Glass with a Cricut
Grab your Cricut machine and start etching glass with this easy to follow tutorial.
Read More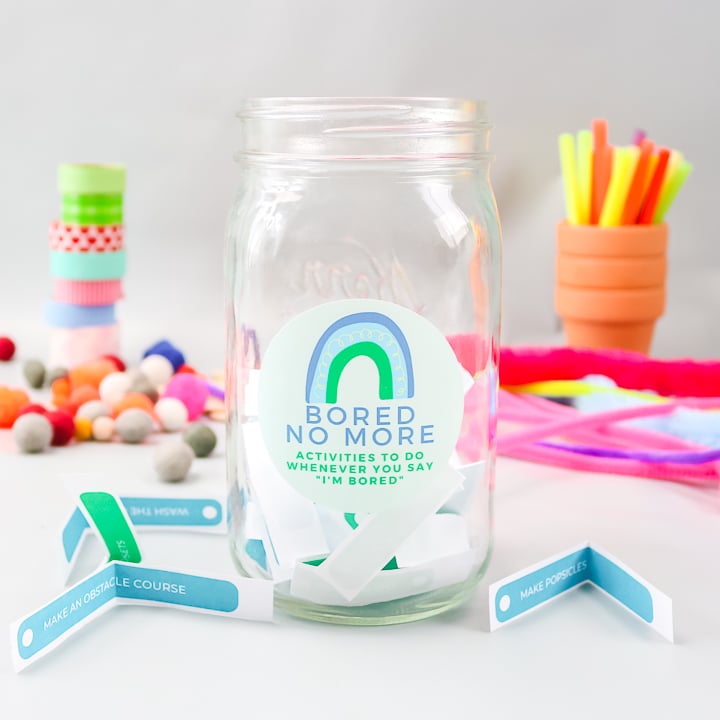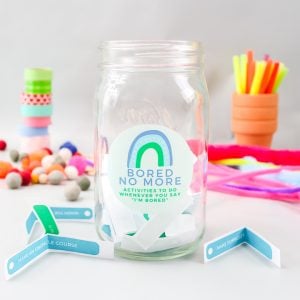 How to Use Cricut Printable Vinyl
Make stickers and more from printable vinyl on your Cricut machine.
Read More