Today I am over at
Craft Test Dummies
talking all about glass paint markers from DecoArt. I made a few projects to test out the markers and thought I would give y'all a few details. First of all I painted some plates…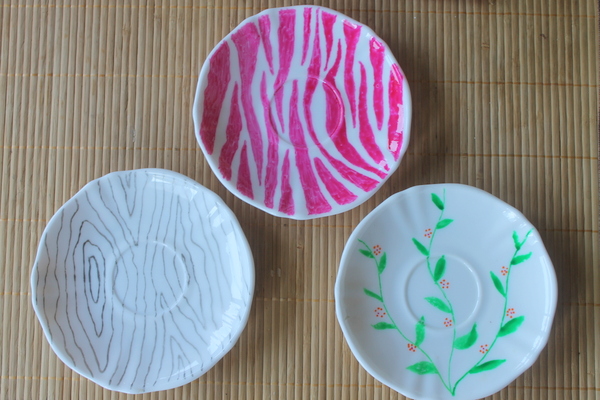 Lovely right? You can read about the markers, my experience, and why they would be great for plates on
Craft Test Dummies
. This post is just to give you some additional eye candy and instructions. For the vine plate, I painted on the vines in green. Then I added "dot" flowers in random areas.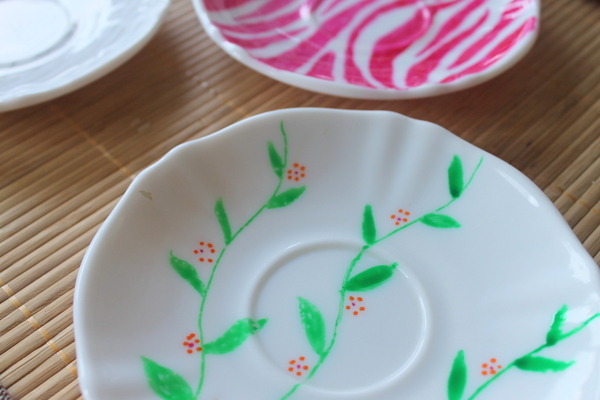 The faux bois plate is my absolute fave! I just free handed on the pattern in grey.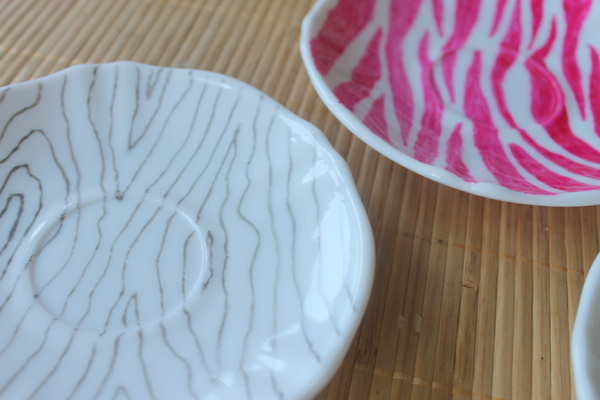 I just had to made a zebra striped plate for my girls. This one was done in pink. Zebra is remarkably easy to free hand once you study the pattern on something else.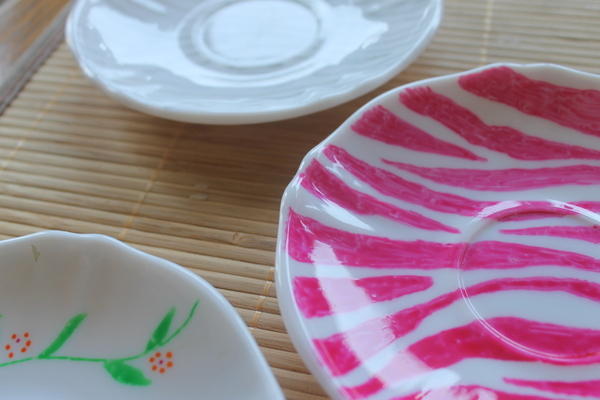 Next up is a very cute striped vase. I got this idea from a West Elm catalog.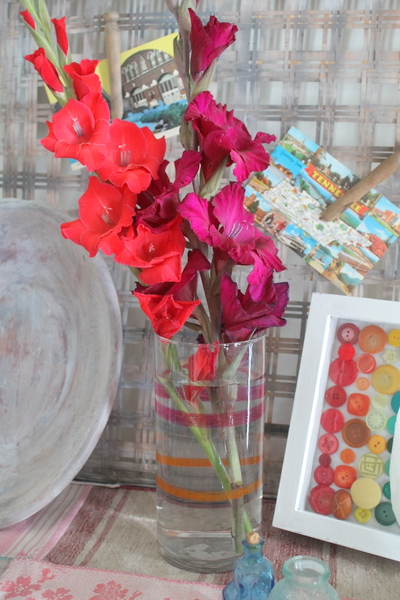 To make sure my stripes were straight on this one I used
painters tape
to make guide lines.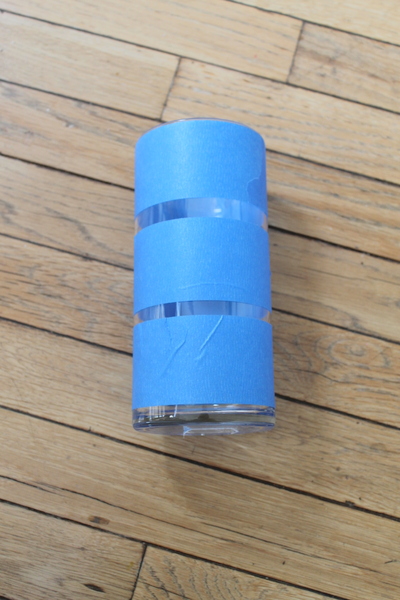 Then you just fill those areas in with your markers. It is no harder then coloring in a book!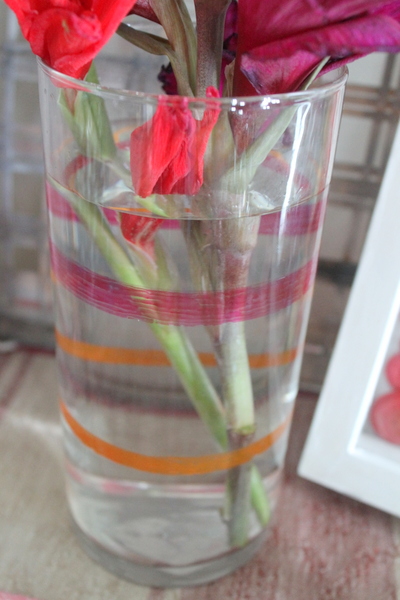 My glads are blooming so I added those to the vase for a little photo shoot. I think they look great in my striped vase!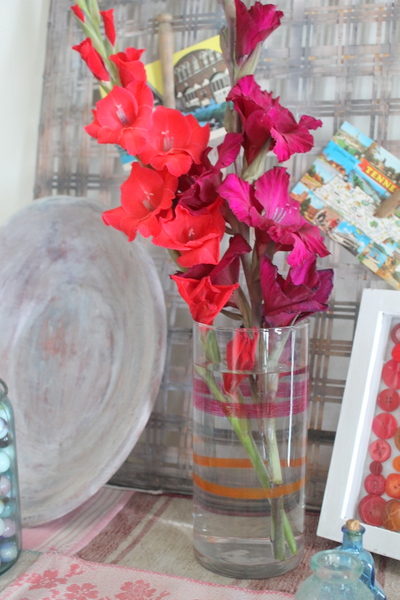 Hope y'all enjoyed! I know I loved playing with the markers and you probably have not seen the last of those yet!
~Thanks for stopping by!~
~Angie~