I am taking a little break from the Beach Bash to do a mini series on transforming your outdoor space with spray paint! The entire series is brought to you on behalf of

Krylon Dual Paint

. The Beach Bash will continue tonight so stay tuned! Now let's get to some outdoor decorating with Krylon Dual Spray Paint!!
The first thing I thought of when I heard of the new Krylon Dual Paint — primer and paint all in one — is these chairs…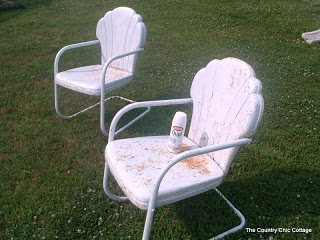 Vintage metal goodness that has seen better days. Believe it or not I painted these last year with another brand of spray primer and paint. Did not last very long…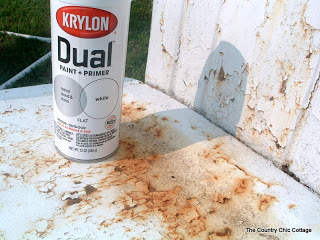 So I used almost 4 cans to paint these with a really good coat all over. I would say that the Krylon primer/paint dual cans go on similar to the existing Krylon spray. I am hoping that the difference will be in the performance! I hope these chairs will stay white for a while this time! I don't want anyone to be afraid to sit in them.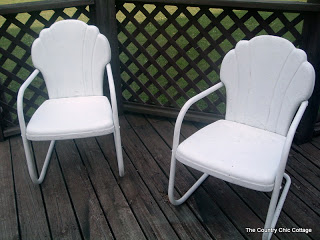 The coverage was excellent and I ended up with white chairs versus rust chairs…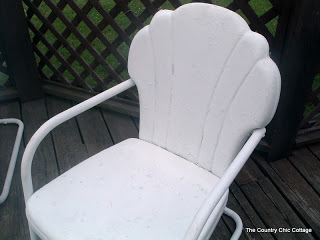 Now you can come on over and have a seat!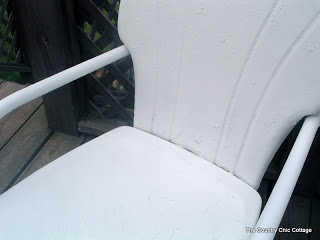 My next project was a couple of thrift store finds. That birdcage is metal and I want it to stay outdoors. So a coat of Krylon Dual seemed to be in order…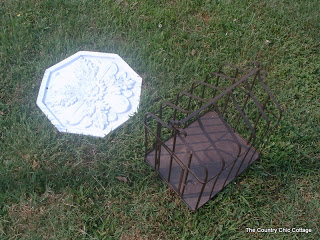 I painted both of them in blue and added them as outdoor decor to my little seating area…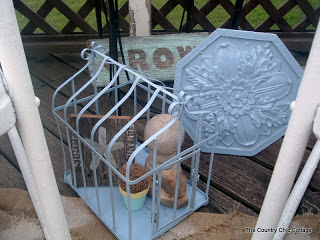 The blue went on as well as the white. Great coverage on this medallion…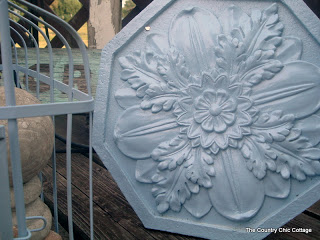 The birdcage turned out great. It took a while to get in all the cracks and crevices but I love the result! And I couldn't resist adding a few goodies to the inside…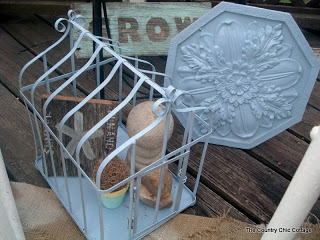 Chippy finials, found rocks, and a mossy topiary…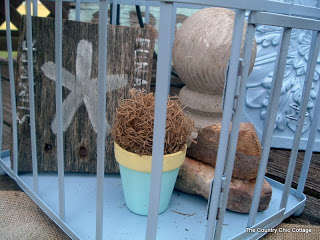 Plus I handpainted this barnwood sign for a rustic touch.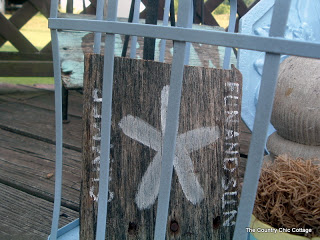 It is amazing what a little spray paint can do for an outdoor area! Pull items from around your home and make yourself a seating area…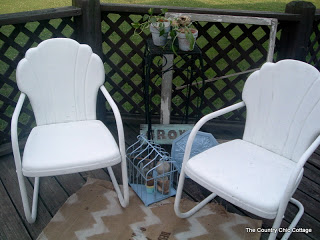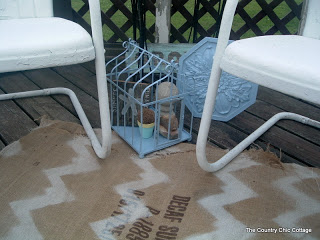 I also added some plants to a table that was already outside…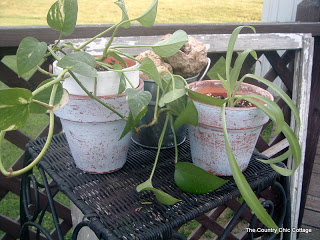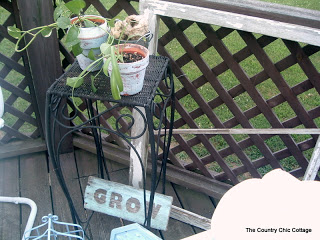 Loving the complete look…I hope y'all break out your spray paint this fourth of July!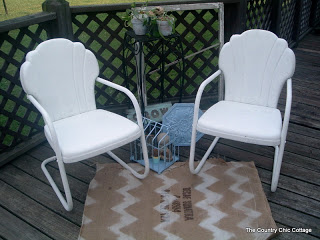 Krylon sent me the new
Dual Paint
to try out. Check out their latest promotion, The
Dual Duel
, where Krylon is looking to find The Ultimate Restorer. To win this title, enter your spray paint restoration project and encourage friends and family to vote for your project as their favorite for their chance to win too.

Krylon provided the paint but the projects and opinions are all mine.
Posted at Get Your Craft On on Today's Creative Blog.
Posted at Take a Look Tuesday on Sugar Bee Craft Edition.

~Thanks for stopping by!~
~Angie~