Today we are playing with yo-yos for the 4th of July. Nope not those kind of yo-yos. Some great fabric yo-yos that are easy to make and make great embellishments for home decor and more. This tutorial was originally posted on Crafts Unleashed but here is the full version in case you missed it. Lets get started on some yo-yos and then I will show you how to add them to some great patriotic candle wraps.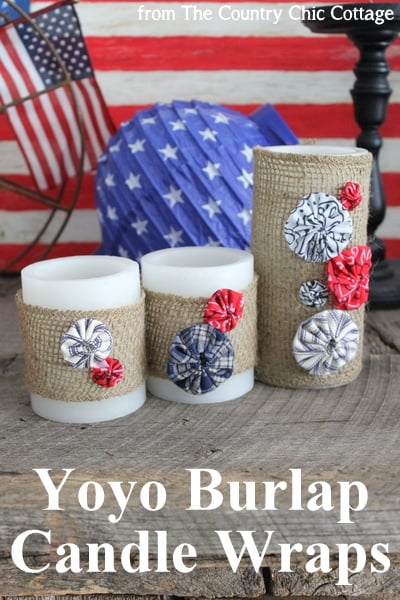 Supplies needed to make your own yo-yo burlap candle wraps:
When you remove the yo-yo maker from the package, it will have a set of instructions. They are super simple to follow and you will be making fabric yo-yos in no time.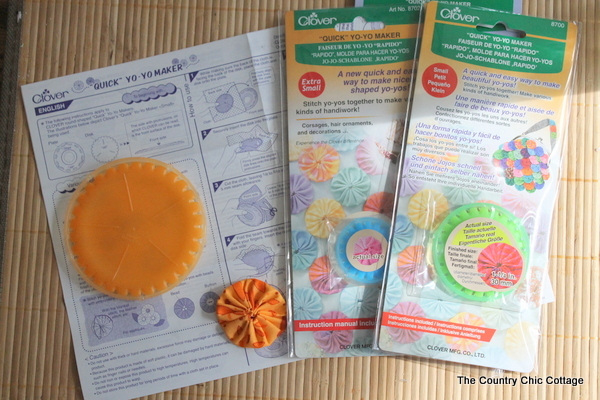 Put the yo-yo maker onto your fabric (pinching the fabric in between). Make sure the back of the fabric is facing correctly.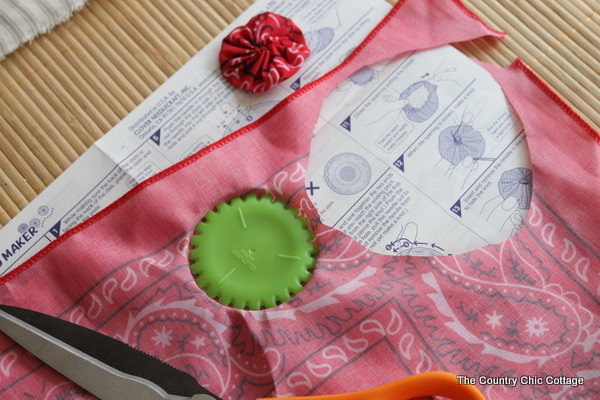 Next, cut around your fabric leaving a seam allowance. See those lines on the yo-yo maker? They have to line up with the "bumps" on the back piece. This is listed as a common mistake on the instructions, so it even gives you tips on what typically goes wrong when making yo-yos.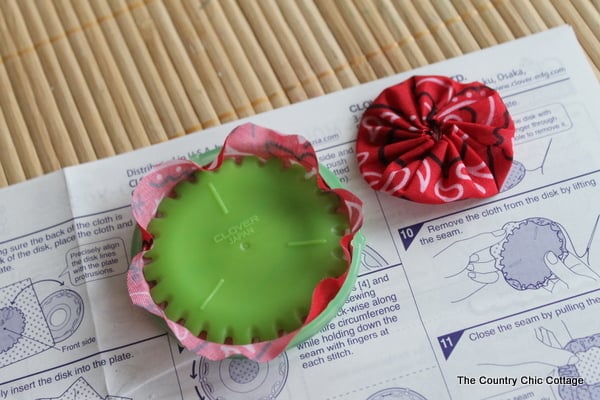 Begin sewing according to the package directions. The stitch is simple and you go all the way around the yo-yo maker.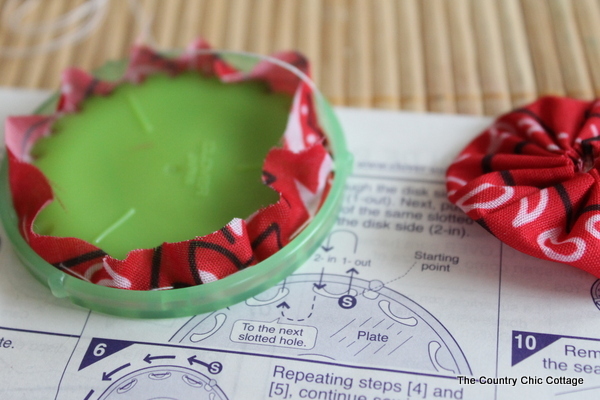 This is the opposite side and you can see my stitches if you look closely in each of those holes. As you stitch, you should always be inside of one of those holes.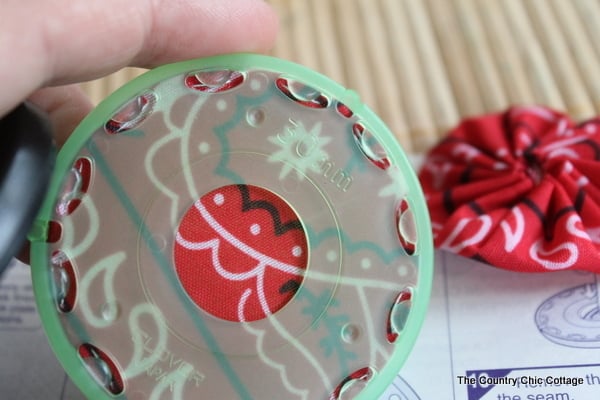 Then, just unsnap the two pieces of the yo-yo maker and pull your string taught. A couple of knots later, you have a yo-yo. Simple right? Just to give you an idea of the sizes, here's all three sizes placed next to a ruler.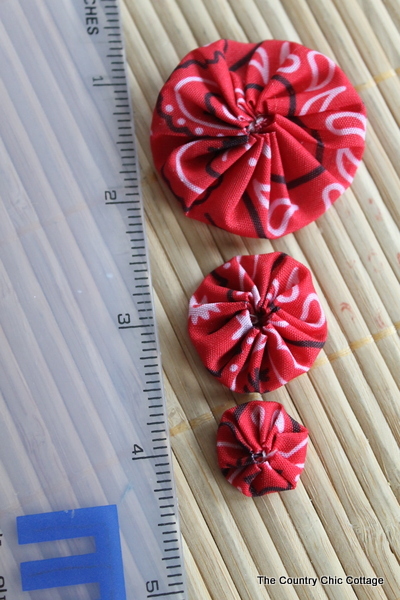 Now for the candle wrap itself – I used this great burlap ribbon. The edges are finished so no need to worry about fray.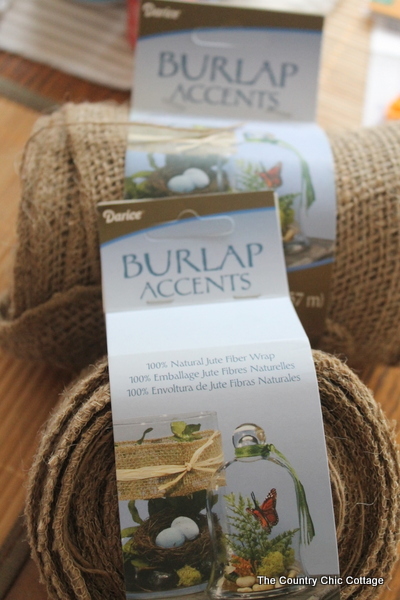 Wrap your ribbon around your candle sleeves and hot glue to secure in the back. Add yo-yos to the front of the wrap, again with hot glue. I used bandannas for a lot of my yo-yos, but I had some fabric scraps as well. Get creative when making yo-yos, as each one does not require much fabric.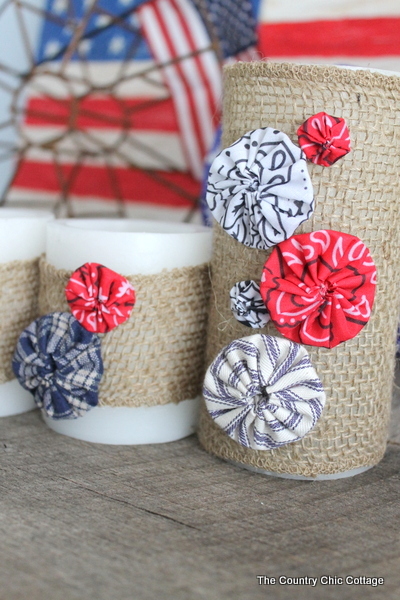 These cuties were added to my patriotic mantle for the summer. I am already thinking of ways to change this idea up with different fabrics and colors. What would you do with yo-yos? Grab those yo-yo makers and get busy y'all. Make these patriotic burlap yo-yo candle wraps or some other crafts.