Turn an IKEA lantern into a patriotic candle holder like this one. I really wanted the look of fireworks around the glass panes of the lantern. But how to get that look? Resin is the answer! Never fear, this project can be completed by anyone! Grab your supplies and get started!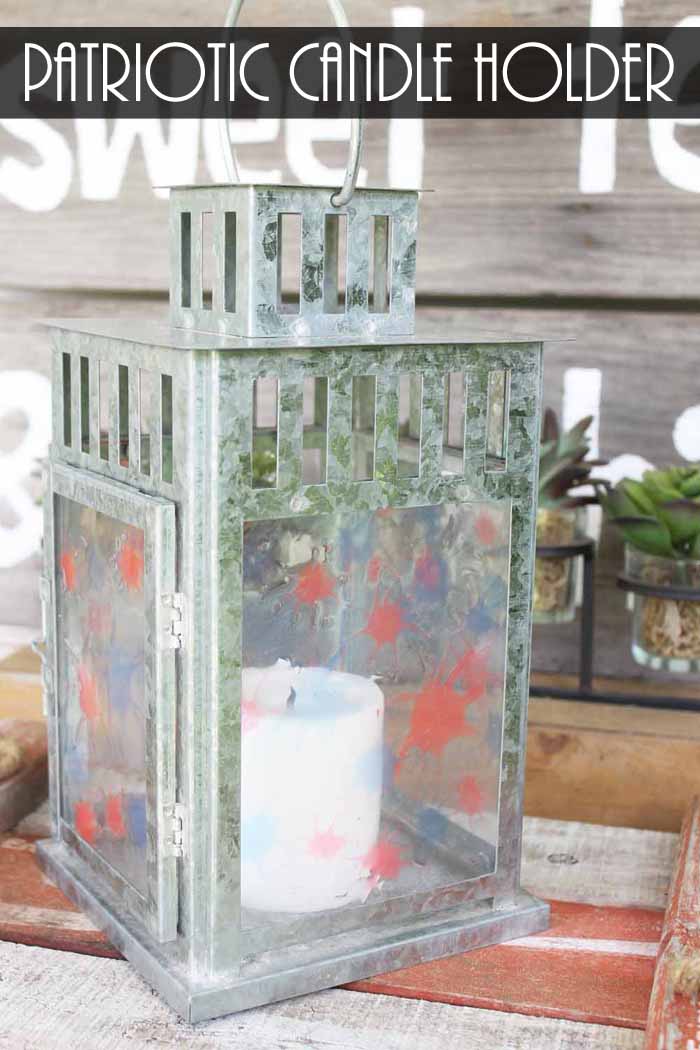 Supplies needed to make this patriotic candle holder:
Some links below may be affiliate links which means that you do not pay anymore, however, a portion of your purchase will go to support this site. Also, some items below were given to me free of charge however all projects and opinions are my own.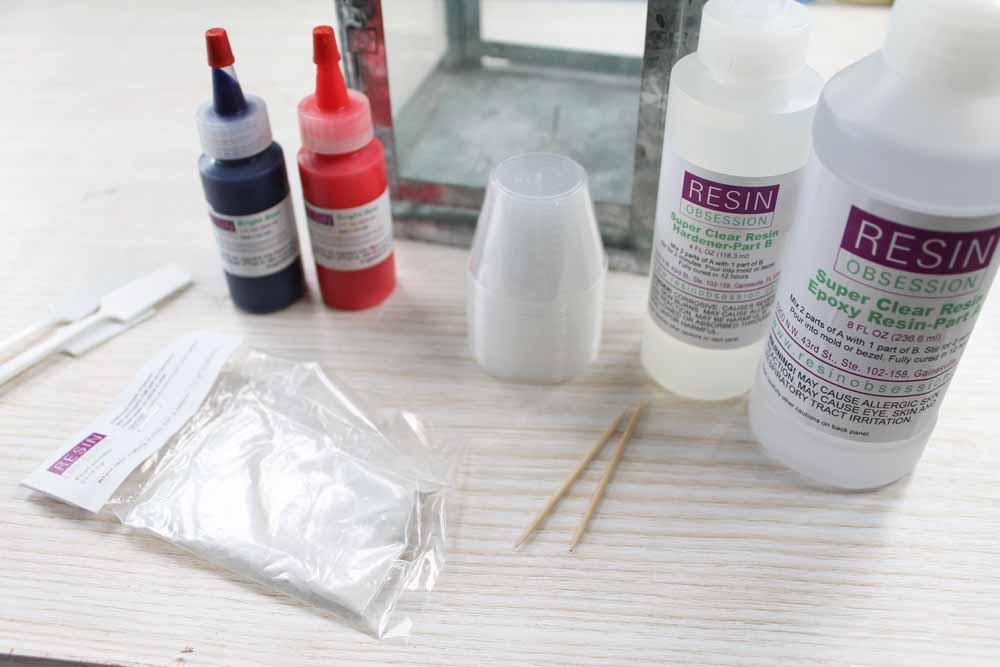 Instructions:
Remove the glass from the lantern if possible and lay flat on a piece of cardboard. This enables you to pour all of the glass pieces at one time. If you can't remove them, just pour one side at a time while laying on the opposite side.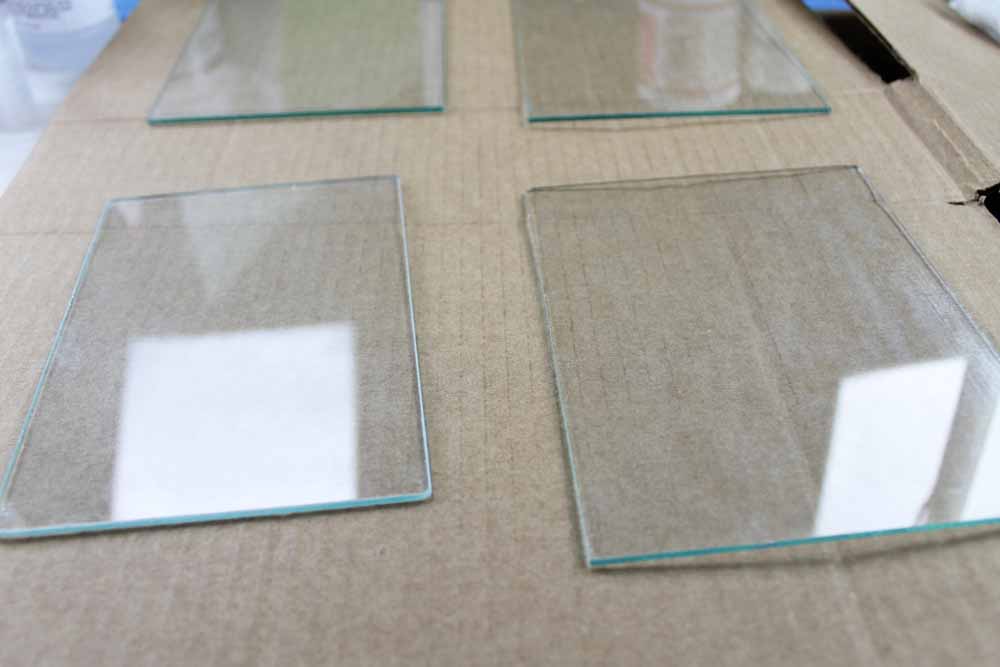 Measure and mix some resin in your mixing cup. Mixing is crucial when it comes to resin! Be sure to follow all directions on your container. I personally love the Resin Obsession brand when I am looking for a crystal clear finish that has no yellow tint. Pour the mixed resin into individual small cups and stir in colorant. I used a larger portion with some pearl powder. Then two smaller portions with red and blue.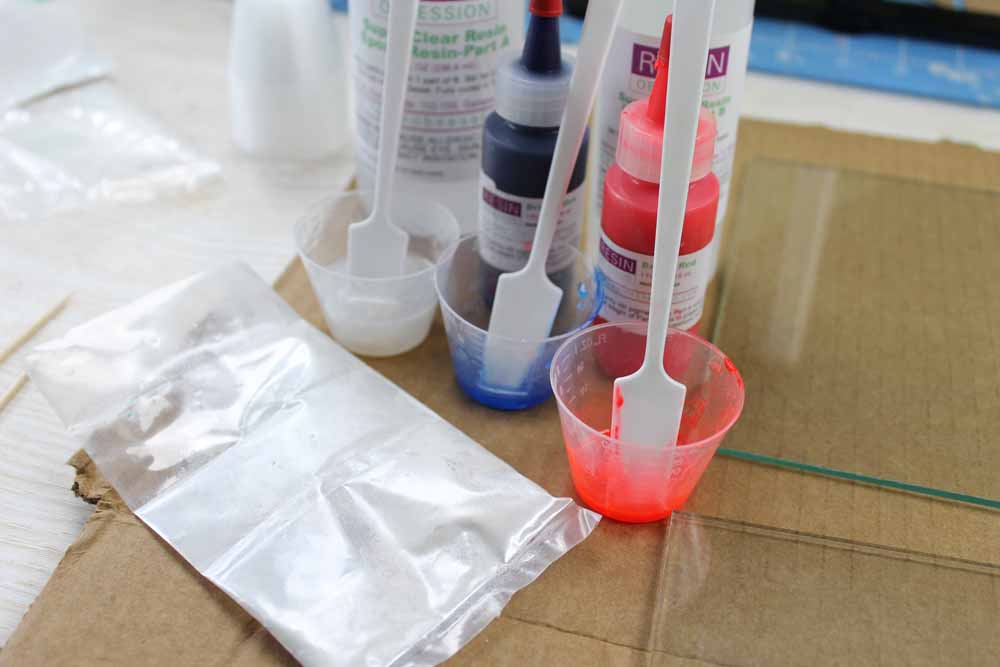 Pour the pearl resin over the entire glass spreading to the edges. I find the stir sticks helpful in spreading out the resin into a thin even coat.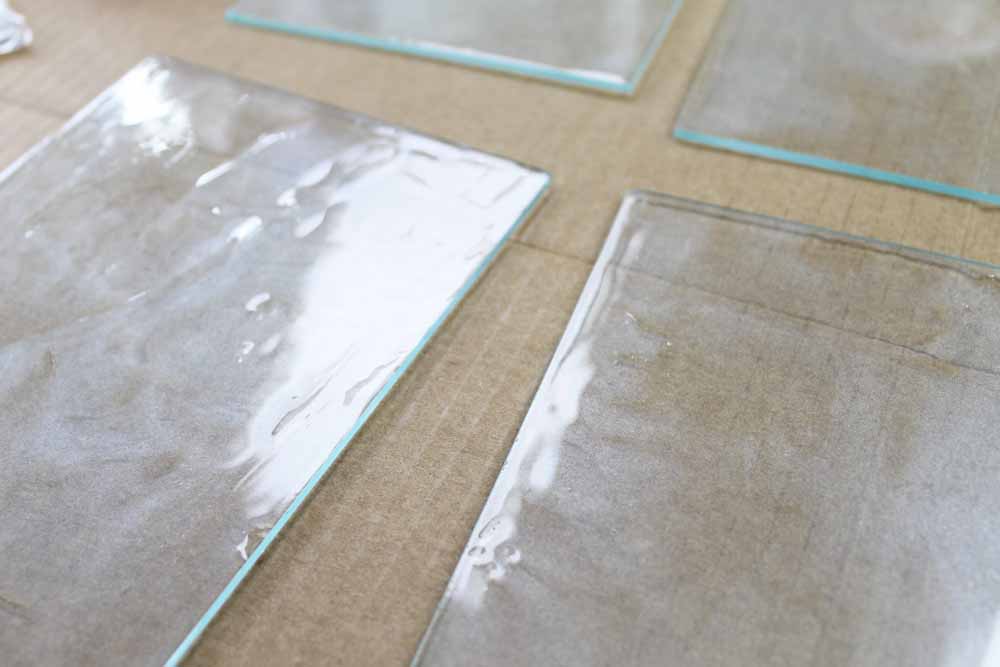 While still wet, drip the colors onto the surface then use your toothpick to make each drop look like fireworks.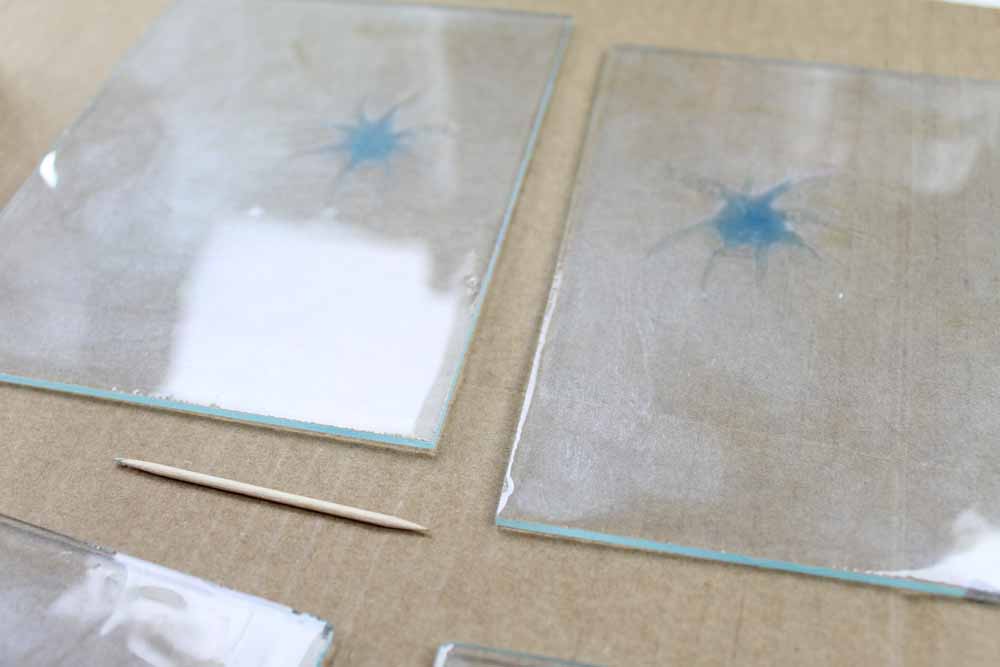 Repeat as many times as you would like. I made some drips small and others large. You will also want to pop any bubbles that come up to the surface.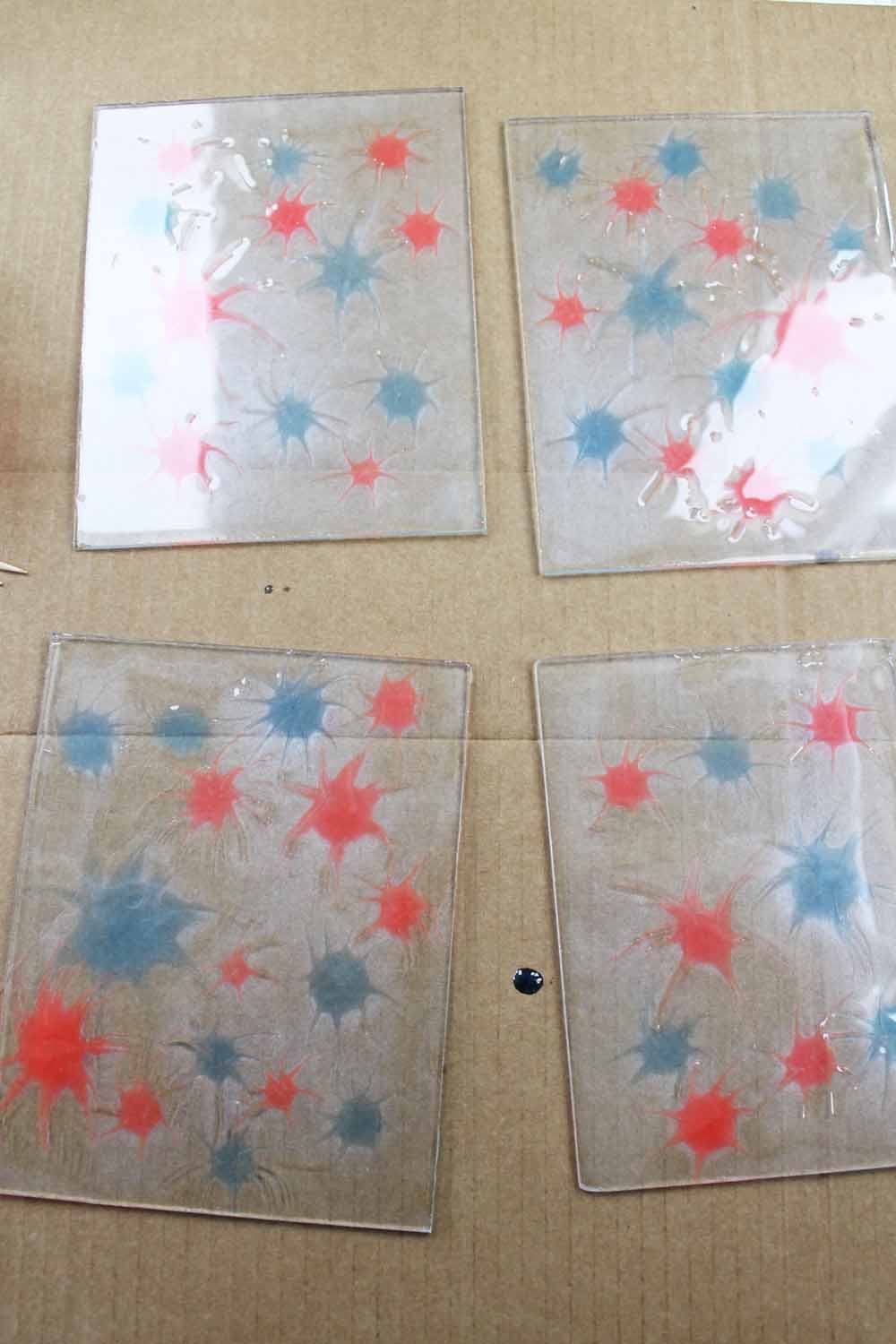 Leave your panels flat until the resin has completely cured. Then add the panels back to your lantern.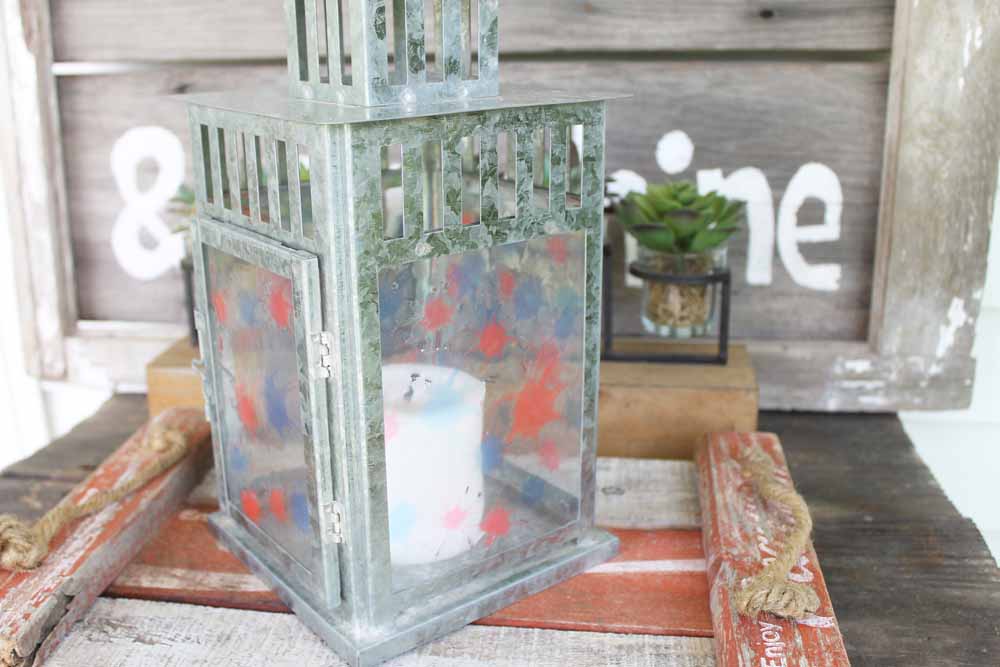 Add in a candle or even twinkle lights for a fun patriotic display that is perfect indoors or out. Be sure to make your own DIY patriotic candle holder this summer!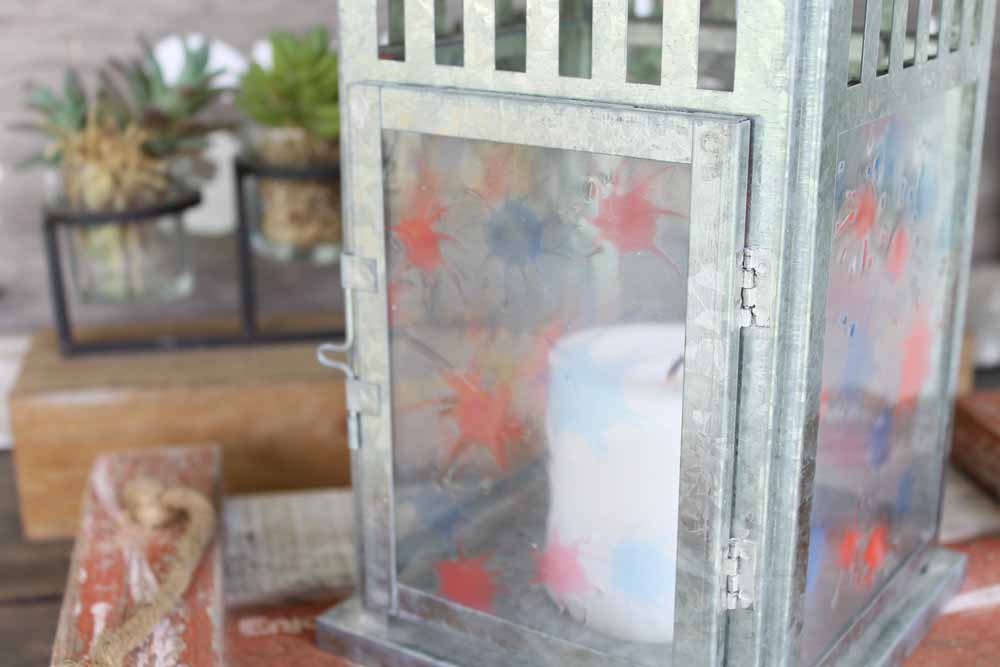 While you are at it, you might want to pick up a few of these IKEA lanterns. They are inexpensive and perfect for craft projects.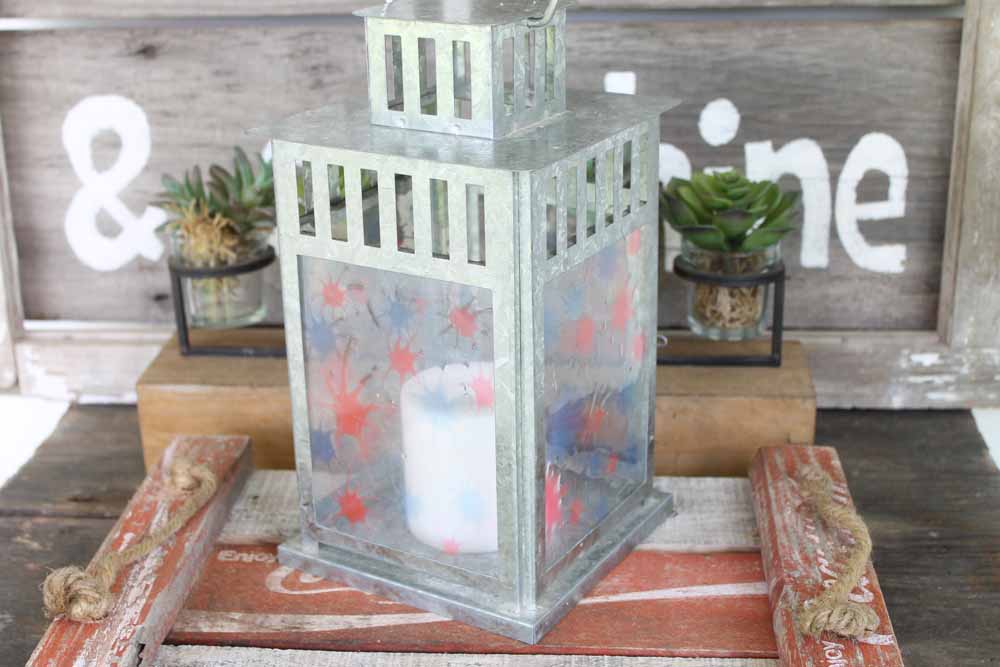 Now that wasn't so hard now was it? Don't be intimidated by resin! If you can follow directions, you can create fun craft projects with professional results.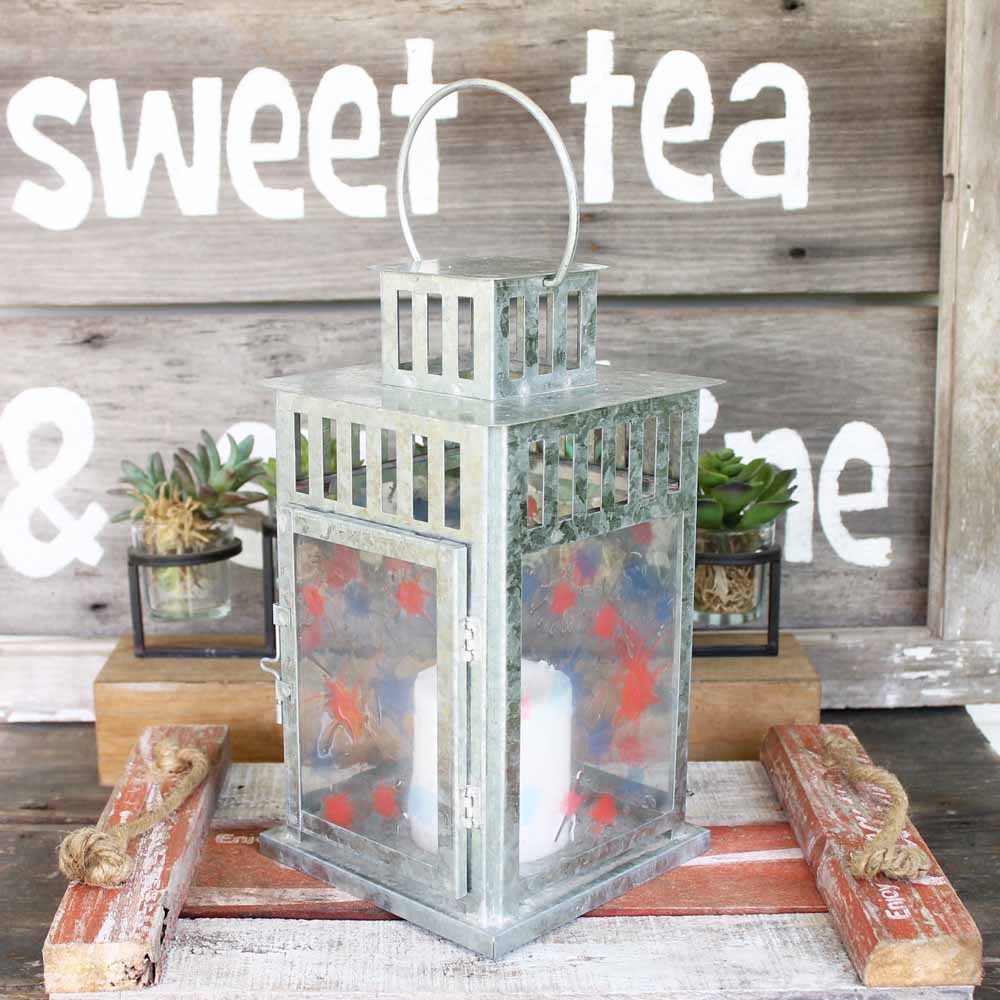 Love this patriotic candle holder and want more ideas? Try the links below!
Struggling with resin and need help?
I know that a ton of you are intimidated by resin. Don't be! You just need to know the basics and gain some experience with the medium. I have a course that will help you to master epoxy resin and give you the confidence you need to tackle this project and so much more.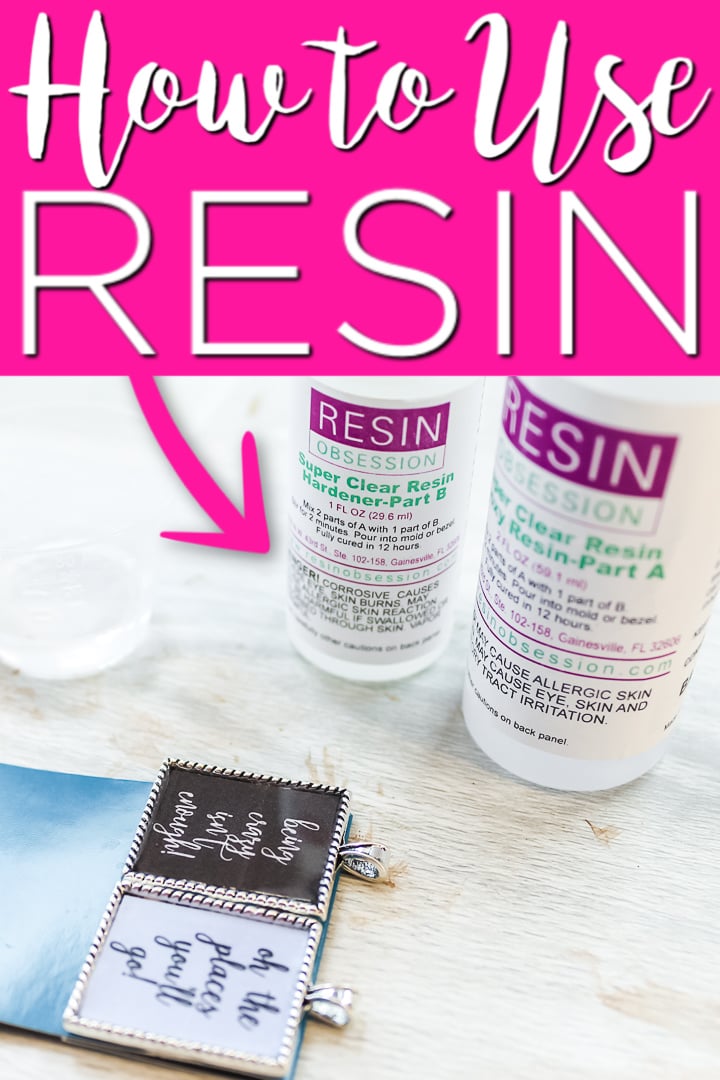 With unique insights drawn from more than a decade of creating and selling resin jewelry worldwide, this course is from an Amazon best-selling author on the topic. This class goes beyond making a few projects. You get thirty video lessons to give you clear directions on how to make resin jewelry you can confidently share and sell. Want to see more?