I have another super simple gift in a jar idea for you today. Literally you need a jar, two craft items, and your gift! So easy and so darn cute! This is part of mason jar mania week where I am posting gifts in a jar all week long! I am also hosting a fun series on Instagram where ANYONE can post their gift in a jar and play along. Click here to follow me on Instagram to see more.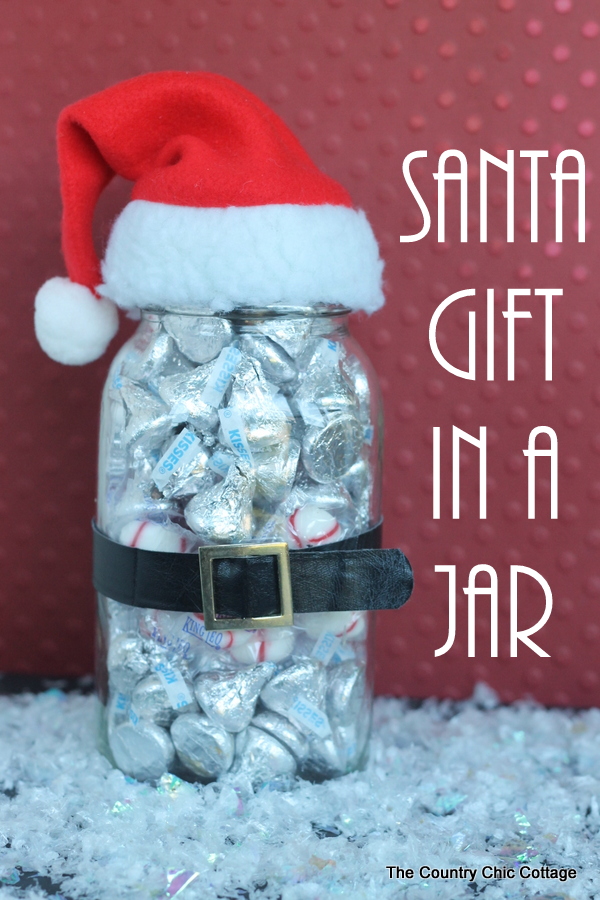 What are those magical supplies you need for this Santa gift in a jar? (Portions of the supplies below were given to me as part of my design team status however all opinions are my own.)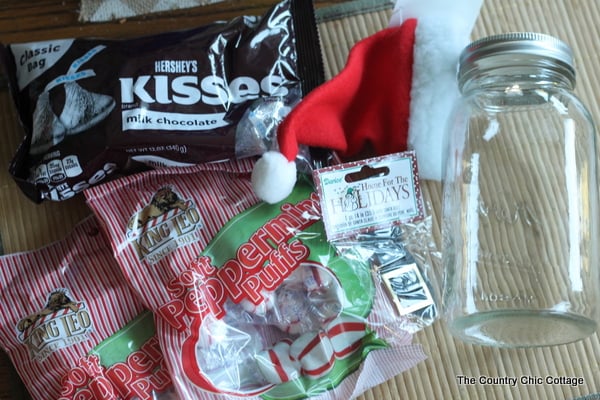 Seriously just drop the gift in your jar and put on the lid. Then put that Santa hat right on top. They are the absolute perfect size. You can secure with a bit of hot glue to keep it just right.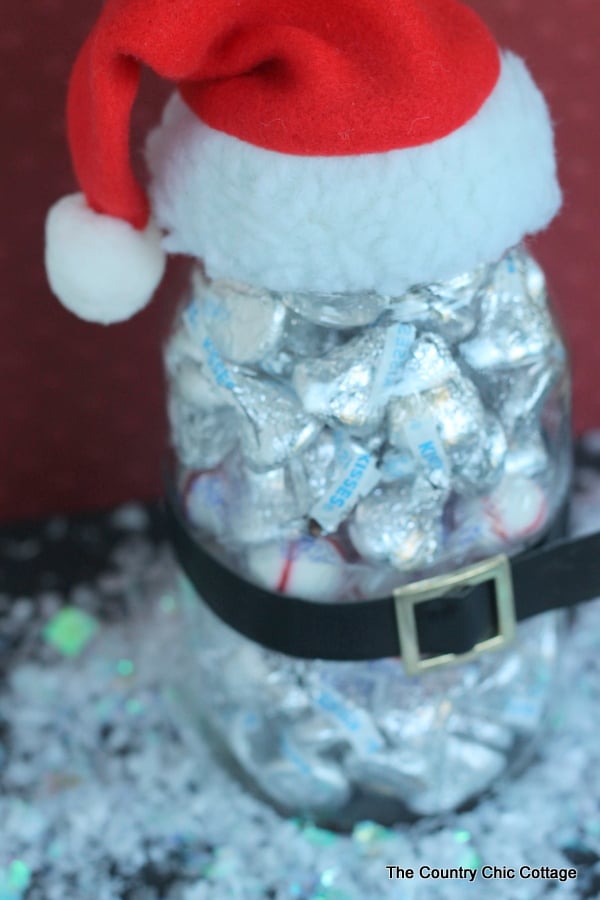 Then just wrap that Santa belt around the center and secure with the buckle. Again add a touch of hot glue to keep it into place. There you have another super simple gift in a jar that you can make in just minutes. What did you say about giving handmade being hard? It sure doesn't have to be!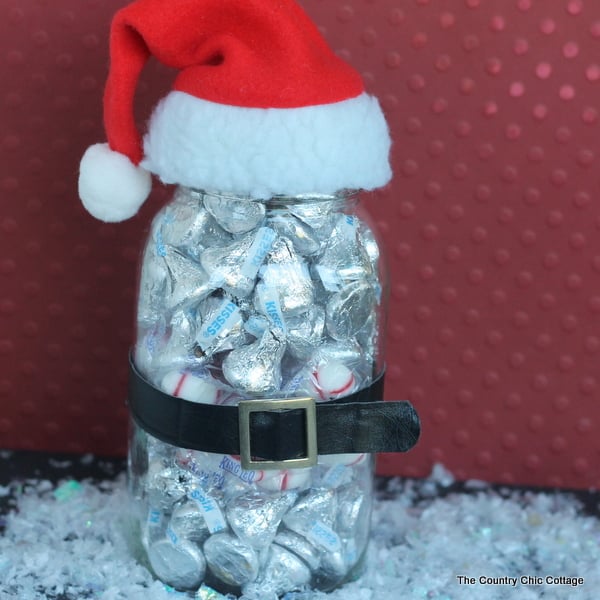 Love this and want more? Follow our mason jar crafts Pinterest board for tons of ideas. Or you can follow our gifts in a jar board for jar gift ideas.
A Year of Jar Crafts
Sign up for our email list to get a FREE book with an entire year of jar crafts! 12 months, 12 crafts, tons of fun!